Q] So, Wondrlab is clearly going back to school. Tell us how and why?
At Wondrlab we decided to productize many of our services and WISR was one big step towards that. And we understand that brands want to market to children and children in schools are a huge congregation point. Our research over the past 12 months told us that schools are in an extremely dilapidated condition and in dire need of revenue post COVID. They aren't able to pay teachers a decent salary, in fact in Tier 1 cities they are paid less than the drivers, also these schools are not sound infrastructure wise. So, given the fact that a brand can do marketing for good and enable schools in multiple ways, was the germ that got us to explore a platform like WISR, where brands can do marketing for good and power schools through brand partnerships. And it is all at a click of a button and tech enabled.
Q] The only source of influence when I was in school were the teachers and now you are obviously expanding that canvas here by opening the students to a wide variety of brands in school. Would that affect the sanctity of the institution?
Not really. See the platform has three modules, brand, school and backend which is for the functioning of WISR. The core function of the school module is for the schools to self-onboard themselves. The school has the power to decide which inventory or which event and occasion they believe they would like to open up to a brand. It is a SaaS platform. Brands apply to schools directly and the schools have the power to say yes or no to the brand or to the key creative visual/communication that will be exposed to the children of their school.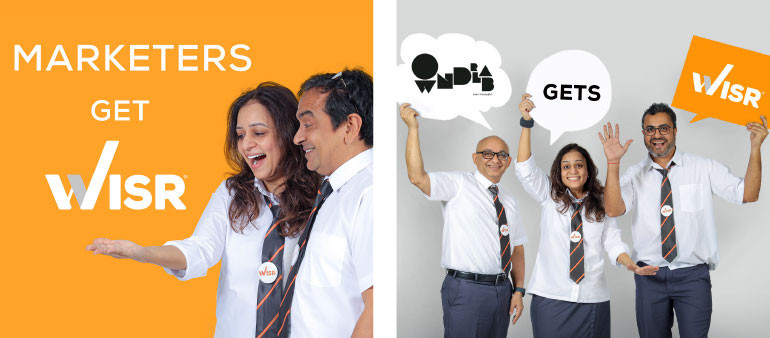 Q] But beyond that, is there a way to ensure that the interests of the kids are being safeguarded and no unsafe brand is being promoted to them at an impressionable age?
There's also a very extensive advisory board that we've set up at WISR, which has a child specialist, nutritionist, child psychologists, who evaluate every piece of communication that goes out on WISR. So, before a campaign even goes live, the advisory board would sign it off and say, okay, this is child friendly. These are the different ways in which this campaign can enable learning in school, etc. And even post that the school has the ability and the power to say -- okay, I've come to WISR because I want brands to power some of the dreams that I have at school, but please rework this creative or I would not want this brand to enter our premises. So, the ultimate power lies with the school. It is all archived in the platform space itself. So, when a brand logs in and self serves a brief, automatically it reaches a Principal/ Trustee/ Chairman of a school who then approves/sends feedback. It is an eight-step process which is completely digitized.
Q] So, how many schools and brands have you roped in to be a part of this platform already?
We have been onboarding close to 200-300 schools a month and have around 2000 schools on the platform already dimensionalized, which means that each school has written details about what they're comfortable with doing, what's the square feet area the brands can use to advertise, etc., We have alignments with 7,000 odd schools, by next year the number will be between 8000-10,000 and our ambition is that in three years we will rope in 50,000 schools
On the other end brands are very keen on being a part of this, there is no tech, transparent, ROI based platform available in the market that can get them to schools that easily. We have specifically focused on brands, which talk about sport, hygiene, entertainment and health, because these are some of the four or five key pillars that schools are very interested in exposing to their children. We currently have 10 brand campaigns running on the platform, across various parts of the city. We have a dedicated team that sells this media for us.
Q] This would include all schools-- government, ICSE, CBSC, IB etc or only certain type of schools?
Currently these are only private schools and we haven't really reached the aided and the government schools yet. And within the private school space we are spread across three boards ---CBSC, ICSE and State. It's free for a school to join, at the moment and we have a 100 people feet-on-street team that walks the talk in 21 cities, onboarding these schools and which has helped dimensionalize them on the platform.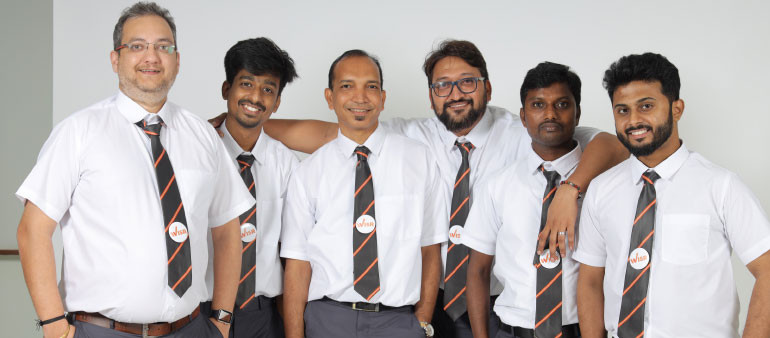 Q] WISR is two-year-old Wondrlab's third Martech platform, tell us about the others too?
Yes. We have an influencer platform called Opportune, it is SaaS again. We have acquired another company called Neon, a performance marketing agency, which we are converting into a platform. And now we have WISR, we own these and give these platforms as options to all brands to run integrated campaigns on. We're the first movers in the martech space. Wondrlab has many offerings that are not available elsewhere and because of the integration of tech with traditional advertising in many ways, we are seeing huge momentum.
Q] Clearly WISR is a first of a kind initiative in India- an open tech platform that connects brands to schools. What kind of revenue are you hoping WISR will contribute to Wondrlab in the coming year?
Well, it will be dependent on how the inventory increases as schools and different brand categories onboard. The good part about WISR is that most of the money actually goes to the school itself. Because the school then gets powered to either redeem their WISR points to set up infrastructure or infuse it in salaries of teachers. Our commitment on WISR has been that in the course of three years it will increase teachers' salaries by 20%, thereby doing something impactful for the nation.
Q] Which are the top five clients of Wondrlab at this point?
We have TATA AIG, HealthifyMe, Medimix, Biryani by Kilo, Chaayos, Bajaj which are top of the pyramid for us, we have retainers across 50 brands in India for social, digital, platform-based communication.