Chirag Joshi, Chief Marketing Officer of Samco Group gives us a sneak peek into the disruptive marketing strategy planned to promote the New Fund Offer, which is scheduled for a January 2022 launch
Q] You have announced the launch of the mutual fund business. What are your advertising and marketing plans around the launch?
The New Fund Offer (NFO) will be launched in January, so the actual response to whatever I do right now is going to be seen in the NFO collections during that time. Right now the purpose of this campaign is brand building. We are the 45th AMC in the country; there is clutter already in this industry. So, the purpose right now is just to build brand awareness and let people know that we are coming up with a mutual fund with the stress-tested framework. And the second purpose is to influence the distributer community that is associated with us.
Q] The NFO that you have announced will come with the stress-tested HexaShield Framework that you have developed. Tell us a bit more about the framework.
When we were working on the positioning and all other exercises related to the mutual fund business, we conducted a study through which we found out that there were a lot of investors for whom the bigger worry was 'what if I lose my investment!' They were more worried about losing their money than about getting bigger returns on their investment. So our research team came up with the stress-testing investment concept. Based on that study we came up with the positioning of this stress-tested mutual fund.
The HexaShield Framework is something that we'll use when my NFO launches and to build the fund. It analyses stocks across the country, and globally, from all the stock exchanges, then it evaluates each of these stocks on six business parameters. One of the parameters is corporate governance and statutory body stress. Then another element of the HexaShield Framework is the cash flow stress. How will a business perform if the cash flow reduces? For example, a lot of good companies went bankrupt, because of unforeseen circumstances when COVID hit. What will be the impact on a company if the cash flow falls by 30% or 40%? So it assigns a score. The HexaShield Framework will evaluate all these stocks, and give an investible universe to my fund managers. And our mutual fund will have these stress-tested stocks only.
Q] Would this HexaShield Framework evaluate stocks in real-time?
It's a technology-based system. I feed in the data; it will evaluate, stress test, and give the result. Depending on the various other research parameters, the fund manager will further decide which stock is better and would do better business in the future, and then create a fund. In this sense, the stress testing is real-time, but I won't stress-test or remove or add stocks on a daily basis.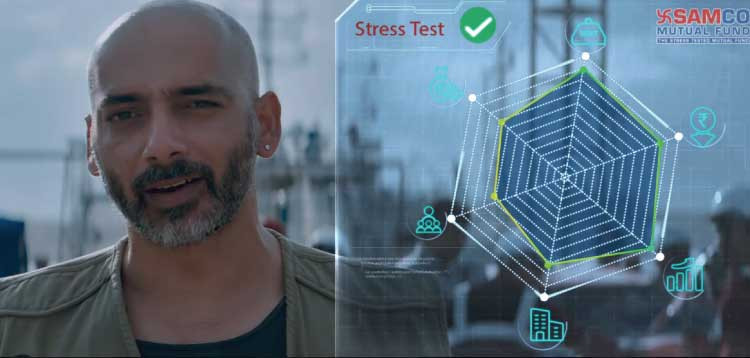 Q] What are the trends that stand out in the mutual fund industry?
We are the 45th asset manager in the country. What we've observed is that in the advertising and marketing space, there is no clear differentiation between different fund houses. The majority of the mutual funds ads look the same. What we follow is the concept of edutainment. We create entertaining commercials, which also educate customers about our products and services. So if you've seen our commercials they are always on the quirky side and that kind of advertising seems to work for us. The second trend that we are seeing is that customers now have become more aware of investing. Earlier consumers used to find information about financials or financial products overwhelming. These days customers know the cost of the transaction, what are different asset classes, and apply their minds to choose the right product. A brand name alone cannot play a role, that's why advertising is critical for us, and the edutainment concept is what we try and follow.
Q] What has been your promotional strategy for the NFO?
We have made use of both TV and digital platforms. You may not have seen the ad on digital platforms yet, because it is tightly targeted. On TV also, we are only on business channels. That's part of our plan. As we get closer to the NFO launch during December-January, you will probably see our ads on sports channels, general news and a couple of regional channels. For now, the plan is to target a certain set of communities that we want to reach out to and put our message across about the stress-tested mutual fund.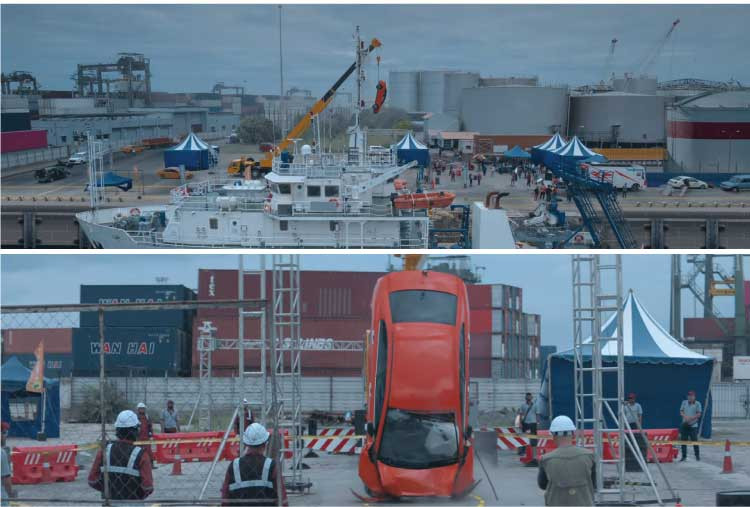 Q] What's the kind of advertising budget that you have earmarked for your promotions of the NFO?
If there's a channel that works well and there's good RoI, then we will not shy away from spending as much as a big brand would spend. We are still making our media plan, and full-fledged advertising will start in December when my NFO comes into the picture. Right now the brand ad is going to a very captive audience. There are a lot of moving parts, so closer to December I can tell you how much we'll spend on marketing
Q] What moving parts are you referring to?
Before the NFO, we have to set up a team, there are a lot of roadshows that we do to meet our distributors, a lot of tie-ups we have to do, there's a lot of technology that we have to work on. So, once we finish all that in the coming months, we'll work on a content plan, for TV and digital in December. The NFO period is open for 15-day duration, so my advertising will start at least a month in advance. During those 15 days, I will ask people to invest in my NFO. So December-Jan is the time when I'll be able to share in detail what will be my overall strategy. Broadly I can tell you we'll be spending heavily on TV and Digital.
Q] Do you think that you have entered the market at the right time?
We had applied for the license 2-3 years ago; there are a lot of processes and SEBI regulations to comply with. Once you have received the approval, you get six months to launch your first product. So, that is one deadline we don't have control over. In general, there's a lot of scope for disruption in the asset management business, and especially actively managed businesses, where we will compete. There's a lot of clutter, there are a lot of existing players, and bank-backed players are there. My objective is to set up clear positioning for the NFO. I'm sure you wouldn't have seen this type of ad for other mutual fund businesses. So that's our take on advertising.
Q] What are the disruptions that you are talking about?
We are going to personalise and customise the TV ad that you have seen for all our partners and distributors who will be associated with Samco Mutual Fund. We have shot the ad in eight languages and all my distributors and partners across the country will get a highly personalised TV ad with their logo, with their contact information, etc. in any of the languages they want. Let's say if you are a distributor in Bangalore, so you just log into your partner portal, enter your detail and download your co-branded ad in Kannada, with your logo and your communication details, etc. We would like to do that for all our partners across the board.
Q] Who are your competitors in the actively managed funds space?
We'll be competing with whoever is in the actively managed space. There's enough meat for everyone in the market. Investments in the equity and mutual fund shot up during the pandemic. There's a lot of money that flowed in because people have extra savings, there is a lot more awareness, and a lot of new players have advertised. There's a lot of traction, a lot of younger guys are coming into the market that has probably led the industry to grow. The scope is immense.