Prag Bhatnagar, Executive Vice President & SBU Head, Havells India explains how the brand has had a better year than expected on the back of business innovation and increased penetration in smaller, rural markets
Q] Your digital Ramlila campaign is now in its fourth year. What is the kind of traction that you receive through this campaign year after year?
We get quite a bit of interesting responses. We've got six million views already. Ramlila is our heritage, and everyone – from the old to the young – feels connected with it. Similarly, lighting is associated with festivals. Lighting has been used here in a very dramatic way. So we found a synergy here – there's art, culture and Havells lighting put together.
Q] What does the consumer sentiment currently look like for the lighting vertical?
So far, despite challenges, it's been a good year. The market is quite good. That could also be a result of the fact that the festive season is around. In terms of business, we did quite well, and the reason could be that we've now expanded in rural markets. Rural markets and smaller towns were less affected by the pandemic. That gave us an edge over our competitors and we could do better. Also, the real estate sector has started doing better and there is recovery in other sectors like cement, etc. Consumer sentiment is also gaining confidence day by day as the pandemic currently seems to be in control.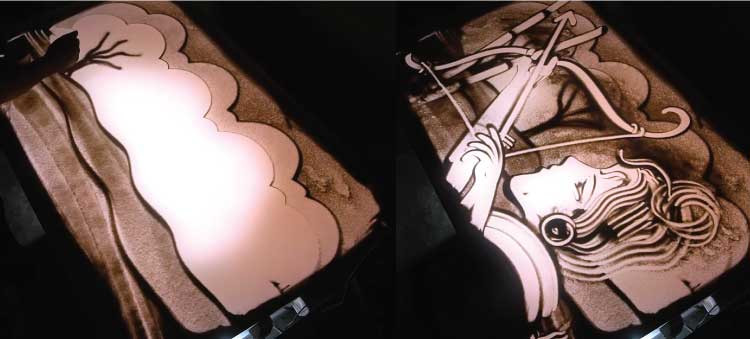 Q] Would you be able to quantify your growth in terms of numbers?
In terms of overall business contribution, small towns with a population of less than 50,000 are contributing to our growth. These smaller towns are contributing 25 to 30% of business in FMEG trade. These markets are growing almost at 2X of the urban market. During the lockdown, our business had almost halved. After the lockdown, when the pandemic situation started improving, our business quickly bounced back. In June, we were thinking that it will take another quarter to reach the last year's figure, but we beat last year's numbers in June itself. At the moment, we are the most penetrated brand in the FMEG sector; there is no other FMEG company with this kind of a reach in the rural market. We are also trying to reach out to rural India with less than 10,000 population towns. And there are more than 6 lakh towns in India.
Q] What's your marketing mix in the rural segment? Do you rely largely on traditional media like TV and Print?
Interestingly, digital penetration is quite a bit in these markets. Of course, most of it is ATL activation and we also use Television a lot, but we are active digitally too, as one can have very targeted promotions. For example, through Digital, we are reaching out to some really small towns across the country. These things are possible because digital reach is almost everywhere. So even in towns with a population of up to 5000, there is significant reach, and almost 40-50% people have a mobile phone or access to the internet.
Q] Do you see a shift in your marketing mix in the post-pandemic period?
We have initiated a very unique platform called home advisor, a direct-to-consumer platform where a consumer calls directly through the web or reaches out through social media like Facebook, LinkedIn or Instagram, and books an appointment with an expert in Havells. A consumer can talk to an expert in different categories like solar, lifting, solar, switches or controls, and even conduct a call with an expert at Havells. The consumers can even buy a certain product by logging on to our website and placing an order – the material can then be dispatched to them. About our marketing mix, we have a healthy mix of ATL and digital marketing. There are many things that shifted online, and the kind of tech adoption that has taken place in the last two years, in normal circumstances, would have taken a very long time in a country like India. There is now a growing trend towards Digital and brands are increasingly engaging consumers in interesting ways. The media mix is definitely shifting to Digital.
Q] Havells has always said that innovation is one of its main pillars for growth. So what are some of the innovations you have leveraged for the lighting vertical?
We have come up with our specialised lighting stores. Just before Diwali we will have five new stores. Our first brand store launched last month, and we will be launching four more soon. A lot of consumers are now willing to buy branded decorative products, and have access to better quality, design, and technology. This is another aspect of lighting – this business of decorative lighting that we have entered. A lot of branded companies are now investing in lighting and Havells is one of them. Earlier it was completely dominated by local brands. We are looking to open up 20 stores in this FY and in the mid-term, we plan to have at least 150 branded lighting stores.