Q] You took on the role of global CEO of Havas Creative in January, 2019. What have been your priorities since then?
My priority No.1 was just to go and get to know the network. I wanted to visit our key markets and so I spent a lot of my time at airports and in planes, because if you take on any challenge, the first and foremost is to understand your standpoint, to understand where you are today. The slightly more business and strategic answer to your question is that I run the creative group of Havas and I think a lot of our competitors use the word 'creative' to describe the sector rather than to describe what they really are. I want us to be the best creative network in the world. To be the best, we need to have world class creative agencies in key locations. My job is about auditing where we are in our journey and starting to get us there.
Q] How has the Vivendi deal panned out? What are some of the significant outcomes visible after the deal, as far as Havas Creative is concerned?
The Vivendi deal is hugely exciting for us as a business. It really makes us pretty unique versus our competitors, as it puts our creative and our media businesses into an ecosystem that still is a creative ecosystem, but it's an ecosystem that's made up of ticketing businesses and gaming businesses and music businesses and film business and TV businesses. The whole growth of marketing is entertainment. So, it puts us in real pole position to be able to talk to clients in a way that's relevant to the way the world is evolving, the blurring of lines between entertainment and marketing, and together to take advantage of that. We have some great examples. What I am most proud of is a fantastic campaign for a beer brand in the UK called Atlantic Ale, made in a brewery right on the Atlantic coast. As we all know, the oceans struggle with plastic pollution, beaches in the seas, etc. So, we partnered with our sister business Universal Music, to create with one of their artistes a vinyl that was made from plastic found on the beach. The vinyl sold out in three minutes, we got an absolute mountain of PR out of it, and some of the profits went back to charities to do with cleaning up plastic on the beaches. It's an example of real powerful brand purpose. It wouldn't have been possible without our partnership with Vivendi.
Another area that's going to be really interesting in the future, and is still pretty untapped, is gaming from a marketing point of view. One of our businesses is Gameloft, and we can be at the forefront of that as well.
Q] You work closely with the leaders of the global BETC network. How has it come up and how are you leveraging the combined creative power of the group through Havas Creative and BETC?
BETC is an incredibly powerful part of our business, we work with them on a huge number of projects. One example is Michelin. We work with them very effectively, where the client doesn't see the seams between the businesses that are called Havas and the businesses that are called BETC; depending on the challenges that come from the client, we try and put our best teams and our best structure around that problem.
Q] What are the changes you have made in this past one year that give Havas Creative an edge over other networks?
The fundamentals in our business are talent and culture. Have you got more than your fair share of the best talent? And have you got a culture that enables your teams to outperform the competition? Really, in our business, beyond those things, there is not an awful lot of levers you can pull. My overriding priority for this year is being the best that I can ensure in our key markets. We have absolutely A-star leaders in our businesses and we have the cultural environment that allows businesses to perform. India is one great example where about 15 months ago, we put a new leadership team in place with Rana (Barua) and Bobby (Pawar), and the business needed to change. Now they are performing beyond our best expectations.
Q] How would you assess the last one year from a global as well as India standpoint? Which have been the top performing markets?
Havas performed well last year, and we try and measure our business on four key metrics which we have shared with all our agencies. Those metrics are:
- Staff engagement
- Client satisfaction
- New business performance
- Awards performance
So, we are really pleased with the progress we have made on staff engagement and client satisfaction. Our new business performance is going strong in North America and Europe where we have been made the No.1 agency for new business last year. The UK is a very strong market for us. New York's a very strong agency force. France is a strong territory for us. The area where we really need to focus hard now is where we have Bobby in our business - to lead us from good to great in our creative business. India has been a huge success story. We built a team about 15 months ago, and we have achieved a number of fantastic things. Our business has grown and we have completed three really exciting acquisitions. Our business in India feels super good and we will continue to be enormously ambitious.
Q] What is the sense you have of the India market for Havas Creative? What have been your conversations with the clients in India?
I had come to India almost a year ago, when I was about four weeks into my job, and at that point, Bobby and Rana were pretty new in the company too. We had a lot of ambition but hadn't done anything yet as it's easy to be ambitious but difficult to deliver. On my second visit, my objective was to come and meet the businesses, be a part of the group and spend time with Bobby and Rana. Frankly, it's a people business and just spending time is an end in itself to understand the market. The more I understand the market, the more I can help the leaders in our markets. We have got happy clients and the conversations were good. The biggest thing I have learnt about the market in India is that there is a sense of slightly anxious anticipation of a rapidly approaching digital transformation landscape here. From a media spends point of view, this market is still a traditional market where 90% spends are still non-digital; nobody really knows what might be the settling point for the Indian market.
Q] What are the big areas of focus from an India standpoint?
Well, I always say to the agencies that growth is the answer to any problem in all businesses. It doesn't mean that you don't have other problems, but it's easier to fix them when you are growing than when you are not. So, the over-riding way to grow is to have happy clients. We have a direct correlation between growth and how our employees feel on the business platforms. It is important that our managers now pay attention to that. The audits that we do is feedback that our people are giving our leaders about the things they are happy with, aren't happy with, want to change, want to stop, want to start. We have to have action plans against those things.
ON THREE BIG FOCUS AREAS
"I have got two different answers for this. One is creative, creative, creative. The second way to put it is creativity is king, more than our fair share of the best talent, winning pitches."
KEY NEW ACCOUNTS
William Grant: The entire India portfolio business, which includes brands like Glenfiddich, Balvenie, Grant's, Monkey Shoulder, Hendrick's and Drambuie.
Hike: Integrated communication mandate for the world's sixth-largest mobile messaging application.
Infinity: Integrated communication mandate for Infinity, a brand launched by Harman Kardon, one of the world's leading audio companies (acquired by Samsung Electronics)
Lionsgate Play: Creative mandate for the premium entertainment service that entered the India market in September last year.
Q] Havas Group in India has been aggressive with regard to acquisitions… how does this help Havas Creative, and can we expect any more acquisitions this year? If yes, in what area?
I don't want to be too specific about that; we have other groups such as Media and Health in our business, so I am not going to answer on their behalf, but from the creative group point of view, broadly and globally we are going to look in the areas of one, Creativity - where we find real, A- class creative agencies. We are interested in having conversations with them. Then, what you might call UX. User Experience - that's actually one of the big flabby kind of words, with lots of stuff concealed under that. It can be everything ranging from let's say CRM or e-commerce even.
Q] What are the big challenges that you faced in the last one year? And what are the challenges you foresee in the year going forward?
In our business, you have to be a bit careful; you can break challenges into rational components like our four metrics but even then, something will come along and catch you out, for whatever reason. So, you have to always mix a bit of gut instinct and common sense in there as well. But, at the end of the day, our focus is those four metrics. If on one of our businesses, we aren't performing the way we would like against one or more of those metrics, we need to try and fix them. At the end of the day, as I go around the world, what I see is when agencies have problems, no matter what country you are in, those problems tend to be the same, and the solutions to those problems are the same. Ultimately, it boils down to leadership. We don't have factories, we're not B2C businesses. We just have talent and culture, and the difference is made by leadership. Where we have the right leadership team, the challenge for me and for Havas, is to be asking that leadership team, what more can we do to help you move faster, to help you achieve more, to help you become stronger more quickly. In India, we have got the right leadership team now. We have invested heavily in this market over the past 12 months, and we will continue to do so.
Q] You have the really tough job of putting a price on creativity and making it a business. What is the biggest challenge for you as a leader? And can there be a price for creativity?
Brands do and will continue to outperform their competitors if they have great and effective marketing, and creativity is an absolutely critical, indispensable part of that. Therefore, agencies that are able to deliver that for their clients' business are changing creativity, and there will be a healthy and long future for those businesses. You need to do your best work for your biggest clients. And that's not just good creative work, but work that is proven to have actually transformed the fortunes of that business. We won at the Effies for our Durex campaign; honestly that's one of the proudest things we have achieved globally this year.
Q] Consumers are no longer brand loyal, and attention spans are decreasing. How difficult is it to convince them to buy products? How are you using advertising to change this situation?
Creativity is a huge part of that. People aren't resistant to marketing or advertising. People are resistant to marketing/advertising that doesn't engage with them, that irritates them, that gets in their way, that stops them from doing the things they want to do, or are just boring. Our global meaningful brands study covers 100 markets, 350,000 people, and the headline number that keeps coming back year after year from this study is that people wouldn't mind if 74%-75% of brands disappear today. The flip side to that is the brands that do have meaning play an appropriate role in culture and in people's lives; people have a stronger affinity to those brands. Today, people expect some coherence between the way a company behaves and the way its brands behave. I was talking to one of our clients in India about this the other day, that people used to have quite a transactional relationship, even with brands they really liked and now, people expect to be able to talk back. People almost see themselves as shareholders in a brand. That has quite profound implications; corporations of all types are going to be valuated and judged not just on shareholder value, but on the type of relationships and how they behave and treat their customers and employees.
Q] What are some of the global or Indian campaigns that have caught your eye of late? Do you want to single out any?
I will single out two - one is the Ocean Vinyl campaign for Atlantic Ale that I already talked of. The other one is the Durex campaign from India. I am super proud of it. We don't make campaigns the way we used to. We tend to make lots of one-off ideas, which are good but brands are built on long-running campaign ideas. What's interesting about the Durex campaign is it truly is a campaign that is holding a conversation with society. It's saying 'you know our views and attitudes towards sex are changing', and it's taking part in that public debate in a credible way.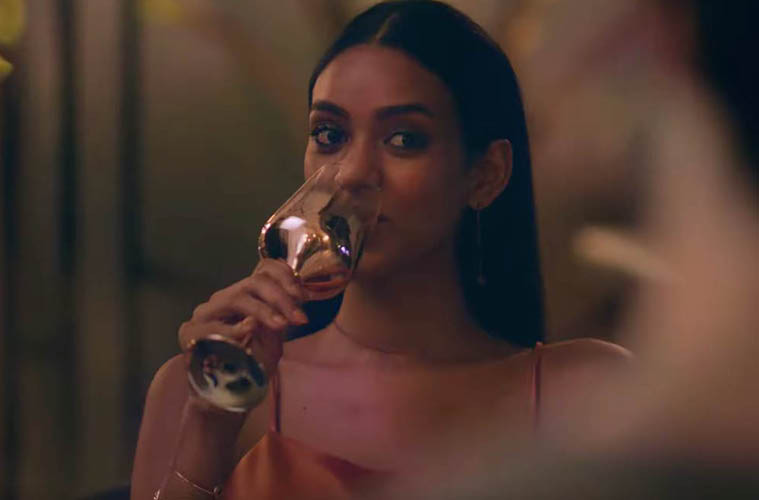 The Durex campaign, which won a Gold and two Silvers at the Effies. It takes part in a conversation with society to say sexual mores are changing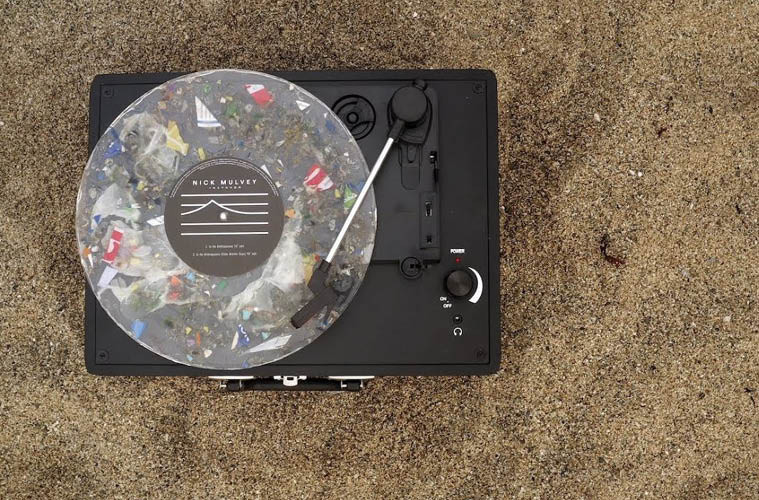 Ocean Vinyl campaign for beer brand Atlantic Ale, in collaboration with a Universal Music artiste, to create a vinyl record out of plastic found on the beach
Q] Talking about your career, Harvard turned out to be a turning point at a time when you were facing career paralysis, post which you re-invented yourself and became CEO of Grey. Tell us about the experience and how it changed your approach to leadership
The short version of my story is, I was at Grey for six years from 2003 to 2009. I was part of the leadership team. We failed effectively. A lot of my colleagues moved on, left for bigger and better jobs. I, for whatever reason, didn't and found myself in 2009 thinking that I had screwed my career. So I took an opportunity that came along and went to Harvard, which was an intensive eight-week programme, six days a week. I absolutely loved it. That experience gave me the realization that a lot of the things that hold us back are stored in our heads. The way the course is run, it physically separates you from all the things that normally tether us in our lives for good or bad - our jobs, our family, our partners, our kids, even the city we live in. I walked into that room, and I could have been anybody. The only thing that stopped me from being anybody were stories I had in my head. It's an astonishing liberating feeling because most of our lives we don't feel like that. We feel hemmed in by stuff that's in our heads, and that feeling changed my life.
Q] Tell us about your book 'No Bullsh*t Leadership: Why The World Needs More Everyday Leaders And Why That Leader Is You'. What are the most important messages that you wish to convey there?
There's a huge industry of business schools, management consultants, etc., who make a lot of money and have a vested interest in making the subject of leadership seem really complicated. I am saying that's bullshit. It isn't complicated. It is difficult. This complexification first of all inhibits people who are already in leadership positions from fulfilling their potential. Secondly, it excludes a lot of people from thinking leadership is something that they could aspire to. We need better leaders and the more that we can wipe away the bullshit and allow people to fulfill their potential as leaders, the better. Leadership is not about visions, leadership is about action. It is about change.