Q] Can you take us through the #OneForOurPlanet initiative by Pernod Ricard, and the objective behind launching the campaign film?
It's not just a film, as sustainability has been at the core of Pernod Ricard's long-term strategic plan. It's a key component of the way we like to operate as a good corporate. I think we all would agree that we've taken a lot from planet Earth, and now we're seeing some repercussions of that, such as climate change, pollution, declining water tables, etc.

Our latest campaign, 'One for our Planet,' is about removing permanent mono-cartons from all of our packaging. Of late, landfills have become an issue. In a recent report it is estimated that by 2050, India will need landfills the size of New Delhi, it is a massive problem. Therefore, I think we as good corporate citizens ought to do our part in trying to make sure that we adopt sustainable practices across our entire value chain, in order to help replenish planet Earth. This is one such initiative that we are launching.

We believe that consumers will join us in our crusade to remove mono-cartons from packaging and continue to franchise our brands. In doing so, they will help reduce over 7,300 CO2 emissions from the air. We're going to save 250,000 trees every year, and will make sure that 19,000 tons of landfill waste is reduced.
Q] You had stated in an earlier interview that marketing is a fine balance between independent, creative, and consumer-centric thinking, and hard-core business reality. How do you find and maintain the balance between the evolving consumer values on one hand and the harsh business realities on the other?
At Pernod Ricard we believe that both of these go hand in hand. Consumers today are evolving at a rapid pace, and so is technology. Therefore, brands within the franchise have to have a far deeper connect with them. That's really what our view on independent thinking is, that to try and create long-term planned value and long-term equity, one has to have a far deeper understanding of consumer behaviour. Not only as it exists today, but also looking into the future, in terms of what those trends are going to be like. Then tailor-make the whole thing, from brand communication to brand activations, so that we are able to strike a delicate balance between long-term brand-building versus day-to-day business realities. Both are equally important, but strong brands are those that are able to balance things out significantly better.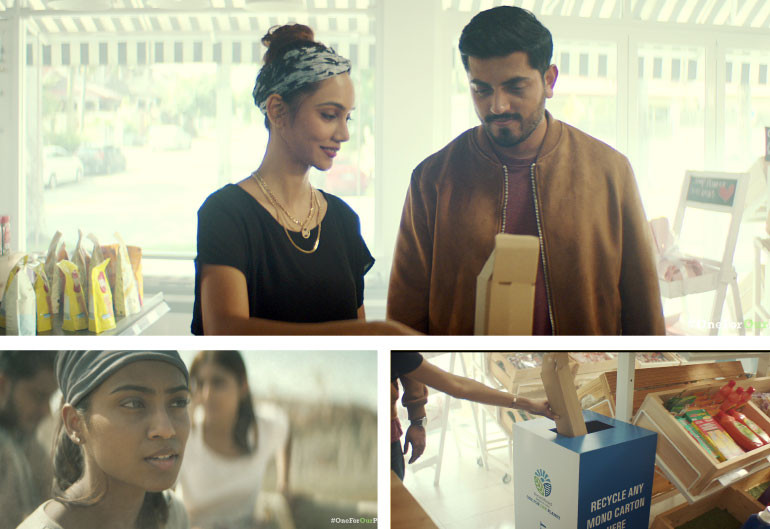 Q] Pernod Ricard was among the top five TV advertisers for ICC World Cup 2020, according to data from TAM sports. Can you share your marketing strategy for customer outreach?
India is such a large country with a diverse mix of consumers. We are separated as consumers through ethnicity, language, behaviour, aspirations, religion, gender, etc. If you actually start splitting hair, then you'll see that there are too many clusters around. Arguably the single most unifying property that exists in India is Cricket. It cuts through all geographical clusters, all consumer clusters, and it is a great medium for a marketer to find and build brands around, or to communicate what we want to do with our consumers. Cricket is a very strong pivot, not the only one, but a very strong pivot around which our marketing plans operate.
Q] Speaking of the sustainability agenda for the alco-bev industry, how do you plan to build acceptance among consumers at large, and how do you see it translating into a larger movement?
The consumers of today, especially the millennials and the GenZs, are so much more conscious about sustainability that they want to endorse brands that follow sustainable practices. We would like to take this latest initiative of ours, and try to inspire other FMCG organizations not to use cardboard as outer packaging for products.
Our endeavour is to educate our consumers regarding the benefits of removing mono-cartons. We have a massive outreach plan with this film. Plus, at the point of sale, every time we've removed the mono-cartons, we've informed the consumer through QR codes its benefits, and how they can join the crusade on the same. We are hopeful that consumers will see the value, and also hope that this is something that other companies will follow, so that together we can make the planet a better place.
Q] Talking about some of the Imperial Blue ads in the past, which have become so popular, and almost a part of pop-culture, especially the 'Men Will Be Men' series. Would we see any more creative lined up on that front?
Yes, you've got that right. It has become pretty iconic. Consumers and viewers all look forward to those campaigns, and we are in the process of thinking what the next scripts are going to be. It's to explore the lighter side of a man's life, and how men will always be men. But of course, we have to be very clear that we do not inadvertently hurt any sentiments. Therefore, it's a very meticulous process in selecting scripts and the core communication message.
Nowadays, it's no longer a one way, but a two-way communication between brands and their consumers. So yes, one has to be very careful. One has to keep in mind the sentiments of all different kinds of consumers, and make sure that the spirit in which the communication is designed is also landed in the same manner.