The recent Thums Up commercial has both been applauded for moving from 'machoism' to 'heroism'; and on some levels questioned for the cola drink manufacturer's association with athletes ahead of Olympics, in the wake of the Ronaldo controversy. Arnab Roy, Vice President, Marketing, Coca-Cola India and Southwest Asia tells IMPACT why Thums Up's first partnership with Olympic Games Tokyo 2020 is special for the brand
Q] Tell us about your association with Olympic Games, this time with Thums Up
The Coca-Cola Company is the oldest standing partner of the Olympic Games, since 1928. It has always helped celebrate the core values of the Olympic Games such as respect, courage, determination, inspiration and equality. This year, in India, the need to portray these values is even more important - these are real people, who overcame tremendous odds and became real heroes to represent the tri-colour at the Olympic Games, Tokyo 2020. We found it to be a natural fit with the brand, Thums Up, thus this decision. Globally, we activated the Olympic Games across our portfolio and found an opportunity to leverage Thums Up.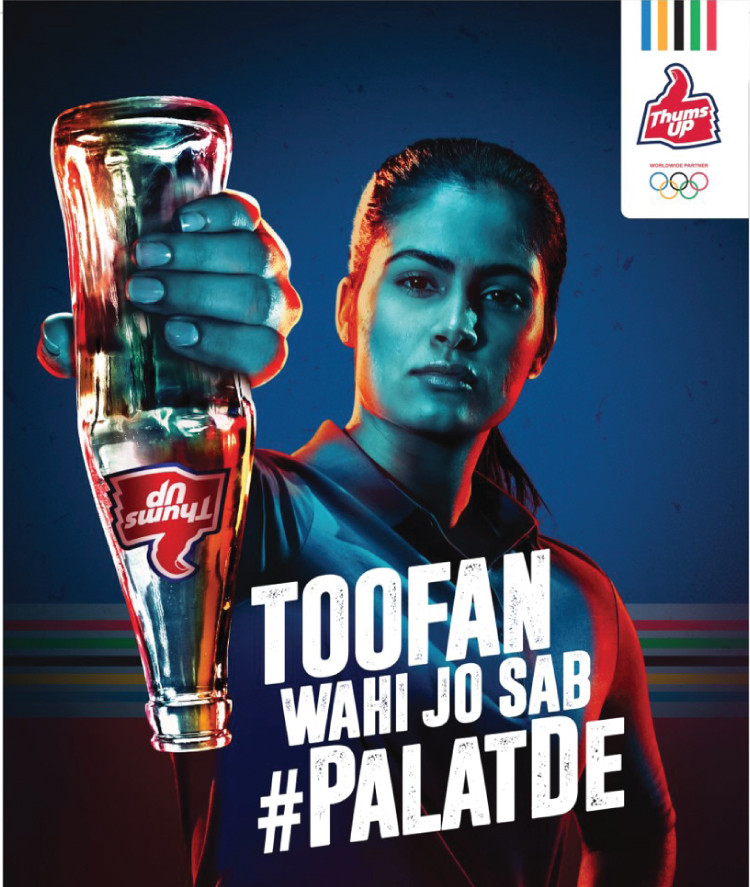 Q] What will be the unique ways in which you shall be advertising during the Olympic Games? What will be the marketing mix?
As part of our strategic partnership with the Olympic Games Tokyo 2020, we have a creative and innovative end-to-end marketing campaign. This will entail a series of video content along with marketing stories for digital and social media which will keep the audiences connected with the Olympic Games in real time. Apart from all the video content, the brand is creating a special Olympic themed packaging which offers a unique chance to consumers to own a piece of history. The campaign will include physical and virtual events, insights into the stories of these athletes along with branded and user generated content. Very uniquely, this time we are attempting to bring Olympics closer to fans by relaying real-time Olympic stories, walk through the Olympic village and many more such moments that are usually not broadcasted. All of these will enable fans and viewers to be connected with the Olympic Games in real time. The campaign includes multiple digital and electronic slots for amplification, during July and August, in the key markets of Andhra Pradesh, Maharashtra, West Bengal, Karnataka and Orissa, among others.
Q] Which athletes will Thums Up be partnering with and in what ways are you going to present their inspiring stories?
We are associated with Bajrang Punia (wrestler), Manu Bhaker (shooter), Vikas Krishna Yadav (boxer), Deepika Kumari (archery), Atanu Das (archery), and the Indian Shooting Team who battled everyday odds while still retaining their faith and strength to persevere and become heroes in the real world. In the face of these challenges, the protagonists show the pessimistic world a 'thumbs down' by turning an empty Thums Up bottle upside down against the backdrop of the inspirational tagline – 'Toofan wahi jo sab #PalatDe' (the real storm is one that turns everything upside down). The uplifting tone of the films perfectly complements Thums Up's repositioned brand message of resilience and real heroism of everyday people. With our association with National Rifle Association of India (NRAI), we not only aim to bring much needed support for growth and recognition of the sport but also want it to be an incentive to attract youngsters to take up shooting as a career sport. This is in addition to the partnership with IOC which gives us opportunities to demonstrate our presence at the event.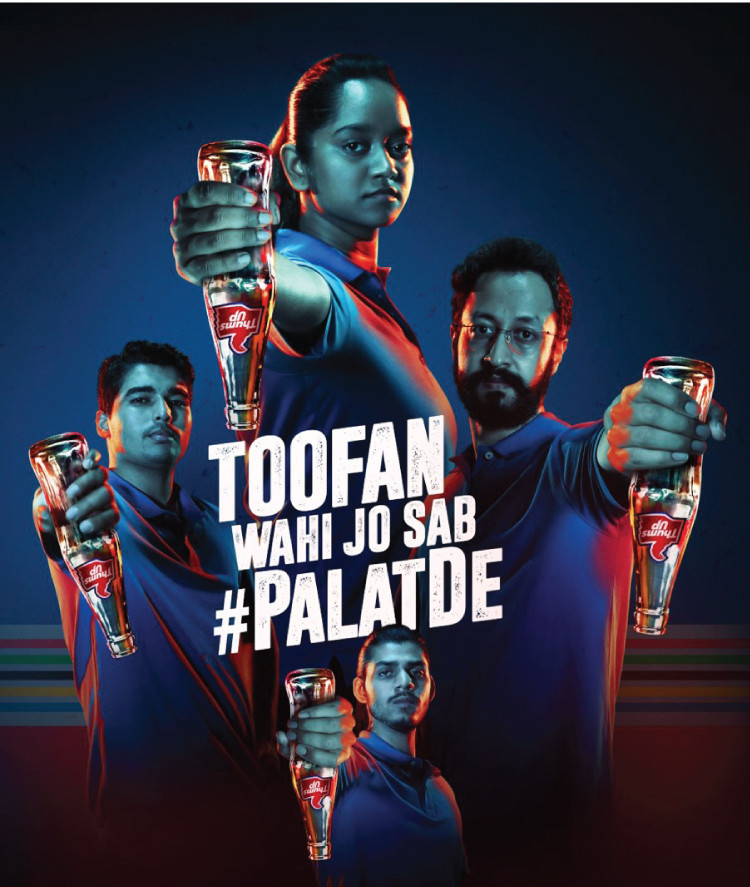 Q] After associating with real-life heroes, will Thums Up go back to its film celebrity-led advertisements or will we see a change in the strategy with this?
Thums Up has been associated with celebrities when it comes to brand collaborations. This time, we are partnering with Indian athletes who will be representing India at this prestigious global sporting event. Going ahead, we definitely will continue existing partnerships with our current celebrities but focus on more authentic storytelling. Irrespective of who our ambassadors will be in the future, they will be people who represent the same values as the brand.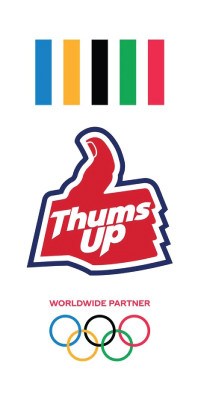 Q] People have become more health-conscious today, aerated drinks don't exactly make the cut in the new lifestyle of fitness freaks, athletes etc. How do you hope to tackle this problem for your aerated cola drinks?
At Coca-Cola, our vision has been to 'Refresh the World and Make a Difference'. We want to bring consumers the brands and choice of drinks they love, to refresh them in body and spirit. Our 'Beverages for Life' strategy recognises consumer diversity and believes in giving them more beverage choices and packages, for different occasions. We are configuring a disciplined innovation framework and increased marketing effectiveness to gain market share. We must, hence, operate differently to accelerate our growth strategy across India and South West Asia. All categories are important to us and all brands will have a distinct role to play in consumers' lives, from pure indulgence to functional. There is much to be done towards the cause of nutrition and well-being. Coca-Cola is happy to play a humble role in providing safe, convenient, refreshing choices of hydration and nutrition to our consumers. It's important for us to make sure that consumers have a choice, which is why we also offer a variety of great tasting beverages with reduced, low or no sugar and calories – such as Coca-Cola Zero, Coca-Cola Light or Frestea Low Calories. We have also added a range of nutrition and wellness products to our portfolios such as Vio buttermilk, MM Vita Punch, Smartwater, among others.
Q] Thums Up has been sports-heavy while marketing and has recently also sponsored the WTC. What kind of impact did that have?
The Coca-Cola Company has a long history of sponsoring major sporting events, organisations, and projects around the world. These long associations with sporting events underscore the company's philosophy of endeavouring to be a part of their consumers' lives and their passions. Cricket is especially a passion that unites a billion Indians. Cricket's ability, especially the World Cup, to create so many unique, memorable moments, makes it a robust platform for all our brands with the right context. We are very encouraged with the results of the brand and expect to continue to look at meaningful opportunities going ahead.