Sujot Malhotra, CEO, Beardo, talks about the VIP programme that the company considers as its most strategic initiative to build customer loyalty and become the most trusted brand in lifestyle, grooming, and personal care for men.
Q] Let's talk about your recent campaign 'For Beardos Only' with Indian actor Yash
The campaign is not a restage of the VIP programme, which we have developed over the last one year. We are aggressively pursuing our VIP club — an exclusive club of people who engage with us consistently through content, product development, or even purchases. From a strategic lens, it's one of the big-ticket initiatives for us. The campaign is an invitation to people to come and join the club. The brand has been built on the idea of alpha male personality — style, confidence, looks — everything that makes it up. Yash and Beardo have been synonymous since 2019 — the first time he came on board as a user first and an endorser later. As a personality, he is very close to the kind of brand that we are trying to build.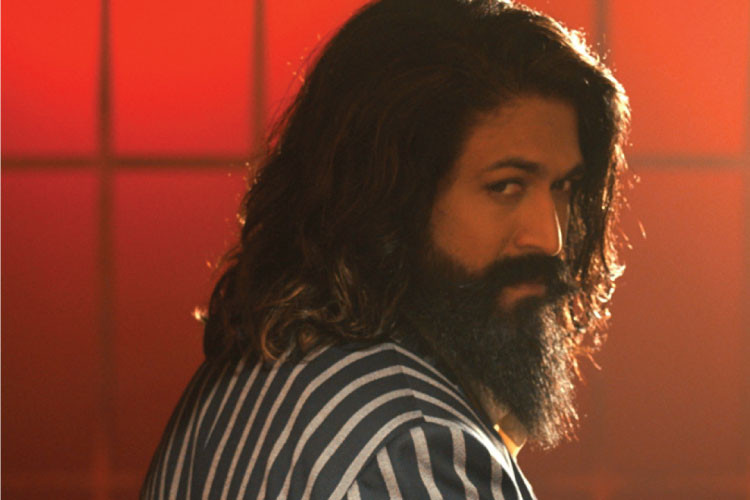 Q] What kind of metrics are you trying to achieve with the VIP programme?
As of today, we have more than 3,00,000 consumers enrolled in the programme. We are aiming for at least 50 to 100% increase in the number of enrolments. We want to build it as one of our strategic strengths. The first film with Yash has been a major draw. We have recorded over six million views for the campaign and interactions have reached close to a million. One video has been released till now, and our next major event will be a mix of sales and communication.
Q] What kind of growth are you looking for Beardo in the next two to three years?
We are a wholly-owned subsidiary of a listed organization, Marico. So, I can't talk about numbers. We always aspire to grow between 1.5 x and 2x, year on year. The aim is to make Beardo a one-stop destination for men — whether it's fashion, lifestyle, personal care or grooming. It should not just be a brand with the most cutting-edge products available for consumers, but also one of the most trusted brands when it comes to quality and trends in the fashion space. We are doing well, but have miles to go. We're still a sub-Rs 100-crore organization. Last year, we did around Rs 65 crore, which was de-growth compared to the year before due to the pandemic. But we are growing handsomely, in the range of 50 to 100%.
Q] What kind of brand loyalty do you enjoy among your consumers?
We have an engaging consumer base, which resonates with the positioning and persona of the brand. To name a few, our beard growth oil, Ultra Blue Body Wash, charcoal face wash, are real rock stars in our portfolio. We see very high consumer repeat and retention rates for these products as opposed to the others. We have a large bouquet — close to 150 plus SKUs. Obviously, not every product enjoys similar retention rates. But the star products of our portfolio enjoy good loyalty.
Q] How are you planning to achieve your growth milestones by largely staying focused on tier- I cities?
I would say, pre-COVID we used to be urban-centric, heavily inclined toward the metros. As the pandemic ebbed, large industries have seen a phenomenal change, accessibility has really gone up in tier-II and tier-III cities, but definitely not rural. If it's a question of urban or rural, it's definitely urban, given our price points, they're fairly expensive. I believe we're no longer a metro-focused brand. We have widened our base significantly in tier-II and -III cities. Reasons could be many — a significant chunk of our consumers have gone back to their hometowns and are working from there, products are now available on e-commerce platforms. It all depends on how we approach our consumers, and accessibility and availability are never a challenge. Our availability net is as wide as 95% of India's pin codes.
Q] How do you derive your consumer insights?
One of the largest vectors remains the VIP programme. We engage with our consumers effectively, listen to them online. There are enough digital avenues to reach out to consumers and invite them to engage on specific agendas. We conduct surveys, ask questions on our social media sites to which buyers respond. Whenever we launch a product, people comment and we circulate a review form after every purchase. And, of course, we try every product promoted on our site. That's our ground to experiment. All new launches go to our website first, where we study the consumer response before taking them onto other channels.
Q] What opportunities do D2C companies have in social commerce in 2022?
It's an evolving space and social commerce has many definitions. I've still not been able to zero in on one, technically speaking. Instagram is social commerce and all brands, including Beardo, derive a majority of sales through that. The extreme form of social commerce — one-on-one selling — is an influencer using his or her fan-base to be able to sell a product. We've not reached the peak of Instagram and Facebook-led selling, which is classically social commerce. As per newer definition, social commerce, where individual stores and individual influencers become sellers, is an evolving field. I see a lot of action now with new players, marketplaces entering the sphere. I think it'll become big with time. But, I would say we are still in the early days of social commerce.