Ajay Maurya, Marketing Head of Fastrack shares why the brand wants to be a friend to Gen Z consumers, while offering them an emotional outlet through its fun and free-spirited communication
Q] What is the consumer sentiment like this festive season, and how is the demand looking?
The sentiment is good now considering that people are finding lots of occasions to buy, with a lot of festivals coming in. There's a lot of buzz. People have come out and consumerism is back in action. It's been a long time since people have indulged in lifestyle shopping. And with the vaccinations reaching almost a billion mark now, the confidence level among the consumers is coming back.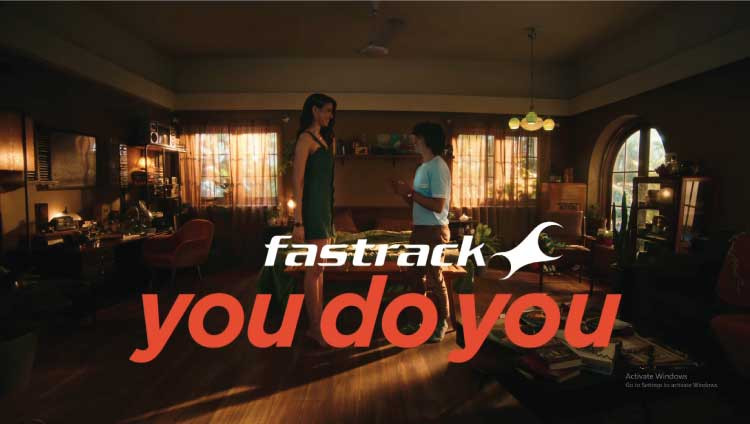 Q] Tell us a bit about the brand's recent 'you do you' campaign. What are the insights behind it?
The campaign has deep roots in understanding the nuances of what the consumer is thinking about. Our consumers are people who are trying out newer things fearlessly. It was very important for the brand to validate and support their experiences and to establish that connection with the philosophy of these youngsters. So, using this insight, we felt it was necessary to enable the fearless expression of the GenZ consumers and their fluid identity. The idea was to give them a platform to reassure them that they are not alone and that the brand will be a friend to them in fuelling their fearless expression. So with that as a vision, we believed that from 'Move On', the brand should shift to a space that tells these young consumers, 'you do you'. It is an ecstatic celebration of the ease with which Gen Z audaciously can embrace their real selves.
For example, the Move On messaging earlier was about how a person can perhaps flirt with someone they liked or how you could approach and strike up a conversation with someone you liked. However, this young generation today truly believes in being authentic and being fluid in their choices. So our messaging is all about being comfortable just the way you are and in the way you want to do things. That's the simple and powerful assimilation of brand ideology that we will assimilate as we go forward from here.
Q] What is the kind of shift we will see in the brand's communication? Will we see a departure from the witty, bold communication that Fastrack is known for?
'You do you' will connect with the youth audience well and perhaps it will connect with every individual at some level, because at some point we have all known people or perhaps even experienced issues like bullying, mental health issues, anxiety, etc. at a personal level. These are some very harsh realities nobody speaks about, and Fastrack has taken up that conversation in a fun-filled manner. Our campaign films will talk about how you can be comfortable in your own skin. To amplify the messaging, we are planning to keep the conversations going on our social media platforms, with a lot of influencer engagement and a lot of PR content.
Q] Tell us about your recent collaboration with Coca-Cola. How did it come about?
The collaboration with Coca-Cola is also very important because it is about bringing together two iconic brands that are free-spirited and effervescent at all times, and always connected to the pulse of the youngsters. It was like two like-minded brands coming together to create a moment of awesome. This collaboration gives you that moment to appreciate or highlight what it is that makes you awesome together. The conversation starts entirely on digital platforms and social platforms. And we are now entering into a phase where people are posting their awesome together moments on to our Insta handles and they're talking about it. So, it's become a movement now, where people are sharing about that moment of awesome together with their favourite person, their besties, their families, their hobbies, their books, or anything else.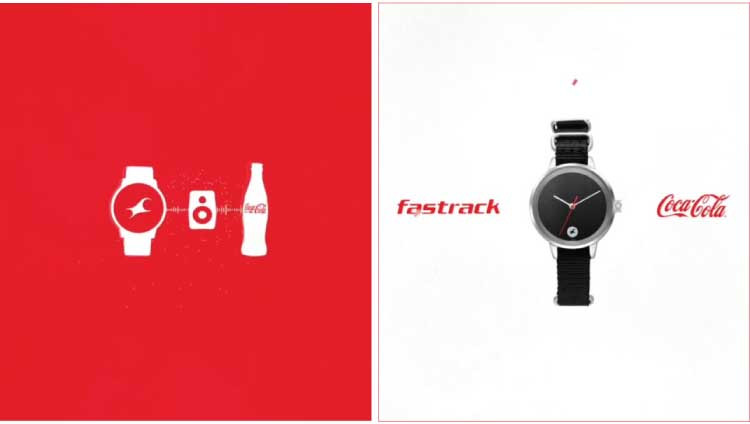 Q] What is the marketing mix you're employing for the Awesome Together campaign?
The marketing mix is entirely on two legs. One is on using this entire conversation on Awesome Together on all the social platforms like Instagram and Facebook, and to a certain extent, we are playing our conversation on Awesome Together on YouTube. Then we have a very interesting leg of our Awesome Together because we have an exclusive brand outlet in the form of Fastrack stores. So there are some key 36 stores that we have identified where we are running this entire Awesome Together moment where our store staff are engaging with the customer and are dressed in the Coca-Cola Fastrack collaboration t-shirts. There are interesting goodies of our collaboration wristwatches and we have also layered the activation with free distribution of Coke cans at our stores. We're then amplifying these activities on our social platforms, and in doing so, we are creating a truly phygital experience. It is also a great way to involve our store staff and showcase that they are an integral part of the Fastrack ecosystem.
Q] With e-commerce really taking off during the past couple of years, would you be able to share a breakup between your offline and online sales?
Generally, our percentages are in the range of 75% to 80% on on-ground platforms where we are more dominant, but we saw it swing in favour of online purely because the on-ground channels were not able to function during the COVID lockdowns.
Q] There are vast choices available for Gen Z in terms of diversity in the product line. What is Fastrack doing to maintain brand loyalty among this consumer group?
In fact, the switching rate among the Gen Z consumers is very high. So what we do is we decentralise our entire conversation to focus on the things that interest them or that surround them. The idea is to always be available in the forums that they are on, much like a friend would. That's when you will get registered in their minds as a brand. The market is burgeoning with many other small brands that connect with the customers directly and that's how even Gen Z consumers are interacting with the brands. As long as you are in the vicinity of their choices, their lifestyle and their conversations, you will always remain registered in their minds. To become preachy in the way people previously looked up to, is now a thing of the past.