Remember Michelin's iconic mascot on the roads recently? Or remember the famous 'NBA in My Backyard' campaign that lit up the Gateway of India? Well, these iconic campaigns which also became the talk of town were the brainchild of Tribes Group, led by Gour Gupta.
Incorporated in 2015, Tribes Communication Pvt Ltd has been in business for the last five years and has made a mark in the OOH and Experiential domain. On completion of five glorious years in the industry, Gour Gupta, CEO, The Max (a Tribes- DDB JV), and MD, Tribes Group spoke to IMPACT about the company's journey.
Gupta has been a part of the OOH fraternity for more than two decades. His past stints were with two very successful OOH agencies. He helped set up Kinetic (a WPP OOH Agency) and went on to become its Country Head. He then co-founded Platinum OOH with Sam Balsara. Under Gour's leadership, Platinum became one of the most profitable and fastest-growing companies in Madison World.
Here, Gupta talks candidly about Tribes, its work and clientele, challenges before the OOH sector, key focus areas for Tribes in 2020 and more. Here are edited excerpts from the conversation:
Q] Audience tracking is an important aspect of advertising. While for mediums like Television or Print, there are bodies such as BARC, ABC and IRS which provide audience measurement, for OOH there are no such bodies. How are players in the OOH space luring advertisers sans measurable results?

People understand that measurability is important, but most of this measurement is done through outside sources. There has to be a uniform industry measurement index, which would give a lot of confidence to clients.

Other than the site index, what is most important is analysis of the traffic count which is the quantitative and qualitative data and output that you get out of measuring the quality and quantity of traffic at a given location. That information is important from a client's point of view.
The other thing which is extremely important is proximity data. For example, there is a hoarding site, which includes school, mall, cineplex or a parking lot in the vicinity. Based on that, knowing the kind of people who would congregate in that location helps you decide your campaign.

So, if you're targeting school kids, you know this area caters to so many school kids or so many colleges. So, proximity data is important just as traffic count is important. As for measurability, there has to be a uniform civil industry platform that advertisers can access, and it should not be biased towards anybody or any particular site.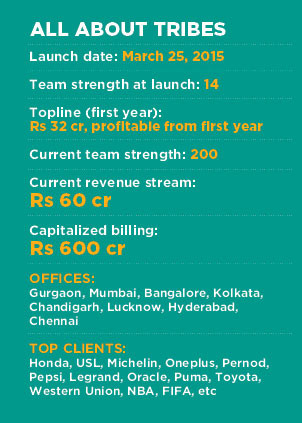 Q] According to you, what is the future of OOH in India?

It is going to be regulated much more than what it is now. But India's a vast country with variable dynamics and multiple authorities, and there is no central authority. So everyone has their own ways and standard operating procedure and rules and regulations.

It is chiefly monitored by them, although there are illegal sites here and there. I feel it is going to be restricted to only a few players in the next 10 years, who will emerge as strong players. Airport is going to be important and the number of hoarding sites would come down.

From the cleanliness point of view, from an aesthetic point of view, from a beautification point of view, a lot of money is going to be spent on digital out of home. But Outdoor has its own intrinsic value; it can't be compared to Television, Radio or any other medium. It is a standout medium because the canvas is huge. You can do pretty much whatever you want to do - OOH will always have
its relevance, it will never die. It'll probably come in a different form.
Q] Tribes has crossed Rs 600 crore capitalized billing over the years. What has been the driving force for the company? What is the timeline that you have set for the company to reach the Rs 1,000 crore mark?

We have a few collaborations lined up in the sports area. We are also getting into film production. By 2022, we aim to become a Rs 1,000 crore company.
Q] What has been the spending pattern/demand of advertisers with regard to OOH over the last year? Which categories have shown promise? Which are the new entrants?

Mobile phones were spending a lot of money but now they have cut down on their budgets. Earlier, Telecom used to be one of the largest spenders, but now it is non-existent. Banking is also going through its own twists and turns, and not spending. Some insurance companies have been consistent in their spending.

Automobiles are going through a downturn, but they're still spending. One of our largest clients is Honda, which spends around Rs 40 crore with us. They have been consistently spending and increasing their budgets year on year. Their confidence also depends on whether they are confident about the medium.
Michelin is a campaign that we just did; they had never used OOH earlier. They started with a Rs 2 crore budget, and it went up to some Rs 8-9 crore. We have more campaigns lined up with Michelin, going forward.

So new categories will emerge, but right now, I think it is mostly dominated by Auto and some key mobile players like One Plus, Apple, etc.
Q] What are the big challenges faced by the OOH industry and what kind of policy or other support does it need?

For any industry to flourish and grow, there has to be a concerted effort by all the stakeholders. What I mean is that the agencies, the advertisers, the media owners all have to come on the same platform and believe that this is the right way forward. Unless that happens, I don't think we are going to move ahead.

So what typically is happening today is that advertisers are not a part of that discussion or deliberation. It's only some media owners. India is a vast country, there will be 2000 media owners, may be 10-15 of them are aligned. Agencies also have to believe in the medium and invest, but many agencies are shying away from it today.

They want the vendors to spend money on things, but the vendors feel they should not, as they are doing a pretty good job. So, till the time that mindset changes, it's going to be a challenge. But once it happens, I'm sure it's going be exciting for all of them.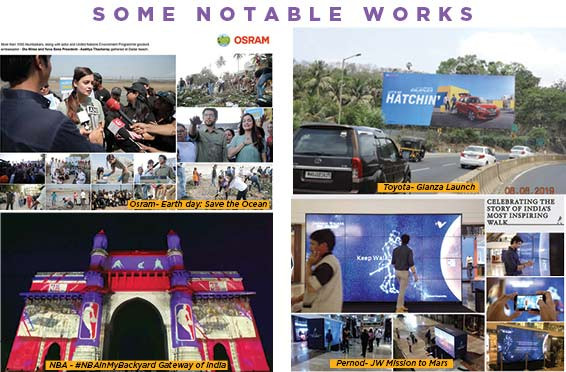 Q] What are the key focus areas for Tribes going forward in 2020?

We are going through tough times due to the economic slump and the general low sentiment in the market. Telecom companies are closing down; so many people are out of jobs. These are extremely trying times, but we have been able to hold on and we are growing, so we want to keep growing at the same pace. We also want to organically grow. So I would say 60% should be organic growth, and 40% should be from either acquisitions or collaborations. We are also focusing on the digital part of it.

We are trying to integrate technology into our day to day lives and business. Finally, advertisers are going to cut their spending on Print and Television, they're going to spend on Digital, Out of Home and Experiential.

So we have under one roof Experiential, Event, Activation, Retail, Out of Home capability sitting together. When we go to clients, we give them an end-to-end solution in terms of the creative product, execution, creating that experience in terms of collating the data and giving feedback and also using technology because all these are in-house. Collaboration, use of technology and use of data as well as creating experiences will help us take a lead over others.
Q] According to you, how do data, technology and infrastructure optimize the future of OOH?

There are two parts to it. One is the talk about digitally integrated OOH, which is becoming the reality. Digitally integrated OOH is something that you get to experience inside an ambient space, inside malls, inside showrooms and so on.

So, the technologies come into play at two levels. One on basis of the integration of data management platforms with a medium so that you get a feed about somebody, let's say, an individual who is on Facebook or on Google. Then there are certain network apps, which allow you to serve them very contextual messaging via digital out of home channels.
This is evolving, but a lot of advanced markets, mature economies have actually deployed such mediums wherein you get to see an ad basis your profile, when you are in the vicinity of that particular medium. That is going to become the reality in India in a year or two.
At Tribes, we are already preparing for that. We are trying to create a network which would enable us to manage such mediums that have helped us to do this kind of audience segmentation and profiling.
The other piece is that, Out of Home media could be anything - not just hoardings. Or not bus shelters alone. Therefore, when we talk about OOH, we are also trying to curate experiences for people. We know this is where they are, who they are, and what has been their pattern of consuming media on their mobile phone through AI. So, there will be a fair amount of data generated in an unstructured manner. Using a combination of structured and unstructured data, we will try and create curated experiences for audiences subject to where they are.
Q] Name any brilliant OOH campaign (s) (from Tribes/other companies) that struck you as exceptional in recent times.

I will cite an example of personalization. In their home market in Europe, H&M as a brand is interacting with its audience and trying to create a custom list of shopping that they can do in the store. On the basis of my past purchase pattern, basis what I have searched on my mobile phone, and when I arrive at the store, it is backed by a recommendation engine which is interacting with the large screen out there, telling me 'Look, this dress would look good on you.' So a combination of augmented reality and digital outdoor is creating curated experiences for customers.