A successful brand alliance, much like a successful marriage, hinges on trust, and the fact that both people have similar life goals, or in this case, marketing goals. Just like movies and popcorn, whiskey and soda, biscuits and tea, there are certain things that are simply meant to be together. Co-branding is a concept that has been around for quite some time. Back in 1956, Jacques Arpels of Van Cleef and Arpels jewellers had transformed the dashboard of the Renault Dauphine into a work of art. In the successive years leading to the internet boom, and the digital dependency of brands and consumers, the notion of co-branding has been engrained in the marketing corridors.

Co-branding is a marketing strategy to create mutually beneficial alliance between two or more brands that involves marketing and sale of products or services associated with the brands. Recently, we saw Colonel Sanders hold a bowl of Maggi with KFC's chicken, as KFC partnered with Nestle to offer a brand new product - 'Chicken popcorn with Maggi noodles.' Also, the longstanding Uber and Spotify partnership created a lot of buzz back in 2014. Besides, the most unique co-branding examples would be that of McDonalds and Burger King, both being rival brands.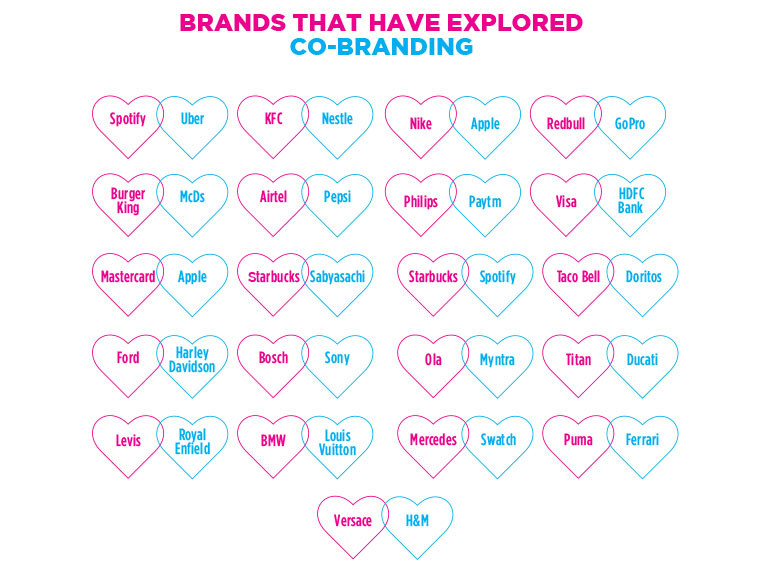 When brands opt for co-branding, they combine their market strength, brand awareness, among other things. This may lead to massive gains for both parties, but is this always the case?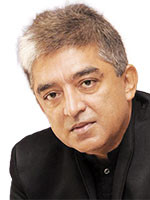 According to Harish Bijoor, Brand Guru & Founder, Harish Bijoor Consults Inc, "A co-branding programme is a short-term marketing marriage of two brands or more that believe that there is synergy enough to reap differentiated benefits for each of the partners involved. A coffee and a biscuit could go together just as a mobile service provider and a cafe can."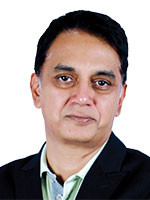 "Co-branding is an idea that is already finding traction in the marketing community," observes Pinaki Bhattacharya, Chief Strategy Officer, Wunderman Thompson, India. "It of course requires brands to have complementary strengths. Strengths that both the 'participating brands' benefit from, and when put together, it should have the ability to delight the consumer."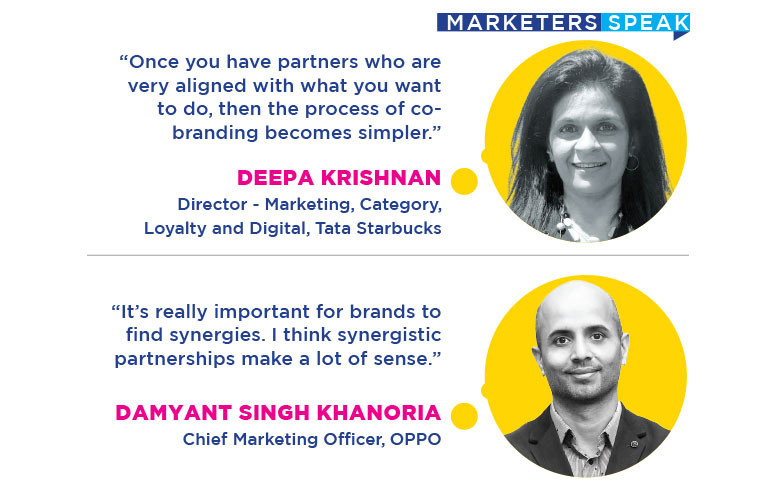 OBJECTIVE BEHIND CO-BRANDING
In a co-branding partnership, it is essential for brands involved to draw the same objectives. Different businesses can use co-branding for a common cause. During the pandemic, we saw Titan bringing together different brands across industries for its "Let's Get India Ticking" campaign to uplift consumer sentiments and kick-start the economy. For this, Titan collaborated with over 75 brands and companies such as Bata, Voltas, Westside, and Okhai, among others, to promote the campaign.

"The reason why brands do partnerships is because the world is becoming one huge piece, and we cannot live in isolation and hope to prosper. The objective is to come together to create something more. At Starbucks, when we look at any kind of partnership, we think about the consumer first. We think whether there's anything new that we can offer to the consumer, and then what are the brands that we could look at for this partnership, those with similar values to us?" shares Deepa Krishnan, Director - Marketing, Category, Loyalty and Digital, Tata Starbucks, while adding that it's extremely important to get a partner who shares the same values, otherwise it doesn't become a great fit.

"The whole reason for getting behind a co-branding campaign is because it basically merges the strength of two very different brands and different audience profiles to co-create something meaningful and powerful for both their audiences," says Damyant Singh Khanoria, Chief Marketing Officer, OPPO, while adding that sometimes it also becomes relevant and interesting for a third cohort.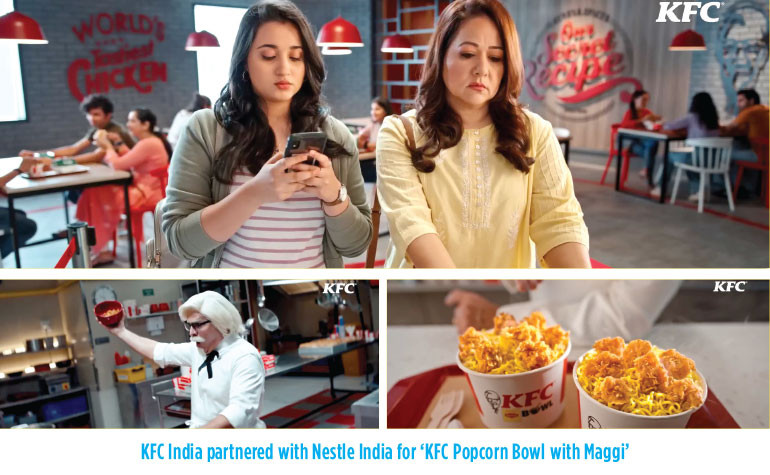 "It's something which if done right can be an extremely powerful tool for marketing. We recently had a very powerful association with Game of Thrones, where we created a special edition set. We did the collaboration because we wanted to connect with the Game of Thrones audiences, and we found an amazing sync between what their audience was, and what we wanted to do with our product," he adds.

"The reason why co-branding would work is because an X brand is trying to appeal to a consumer but does not have a previous base with the consumer. In those scenarios where the partner brand has significant reach, appeal, and as well as resonance with those consumers, it makes sense to do co-branding to leverage each other's strengths. It is important for both the brands to see that leverage. If it works both ways, it'll be less costly as both brands will see value in the outcome of the campaign versus collaborating just for getting paid a significant amount of money," shares Shivam Ranjan, Head of Marketing, Motorola India.

He further says that co-branding is not meant for those who are looking at short-term gains, or increased sales. According to him, "The right approach would be something that is more sustained and done repeatedly to be able to create that resonance with the right consumers. Doing it sporadically for specific campaigns or product launches may not be the best approach in terms of achieving the desired results or in terms of ROI, as it might just be a monetary transaction versus a long-term partnership to get the right consumer base as well as the associations."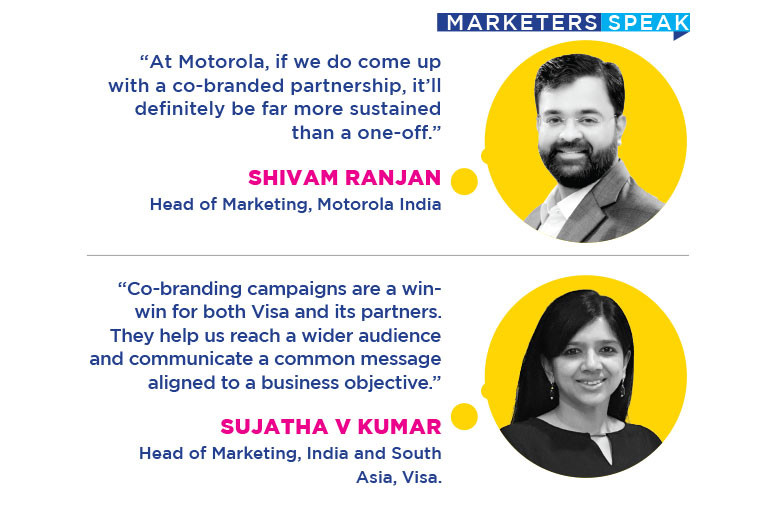 HOW CO-BRANDING WORKS?
For a co-branding partnership to work successfully, marketers need to align their goals and work together as one team.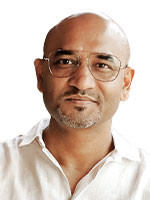 "Co-branding is about 'Compatibility Quotient' (CQ) of two brands. Higher the CQ, higher the chance of success for two brands in alliance. Co-branding works as a creative and innovative way to engage and expand customer base and increase brand appeal and attract new segments," states Suraja Kishore, CEO, BBDO India. According to him, 3 'S' is at the core of any successful co-branding campaign - Shared Values, Shared Interests, and Shared Audiences.

Thinking about some hypothetical scenarios where brands could partner for mutual benefit and create value for their target market, he points out, "After gym we need something healthy and refreshing to drink – so you get Gold's Gym & RAW Pressery. End of exams signals party time for young students, and for that there is Camelin & KFC/Pizza Express."

The essence of co-branding stems from demand. A consumer-centric market that is aware of the needs and demands of consumers will always usher in new co-branding opportunities. It is a way to make things more convenient for the consumer. Having said that, a co-branding initiative must have some logic to it, otherwise it is just a poor attempt at it.

Dheeraj Sinha, CEO, Leo Burnett, South Asia & Chairman, BBH India believes that to succeed in today's times where the consumers' attention is not only limited but also fractured across multiple platforms, advertising has to begin to look beyond itself, and use creativity to solve problems. "Unlikely collaborations, where we bring different brands together to create uncommon solutions, become an interesting way to build new perspectives and impactful consumer engagement. But the success ratio of a co-branded campaign depends on the right partnerships. If the partnership makes sense to the customers of partnering brands, it will thrive," he shares.

Elaborating how Visa executes its co-branding campaigns, Sujatha V Kumar, Head of Marketing, India and South Asia, Visa, explains, "We partner with clients for end-to-end campaign management with a tailored approach from inception to execution. Together, we develop a campaign for a specific product. We develop a campaign in alignment that reflects the brand standards, look, tone, and feel of Visa and the client. We then leverage campaigns developed by either Visa or the client partner and customise the assets in a specific manner to look like a combined campaign. This allows us to revamp the campaign creative and have a more customised approach to the co-branding campaign, again adhering to the standards of both partners."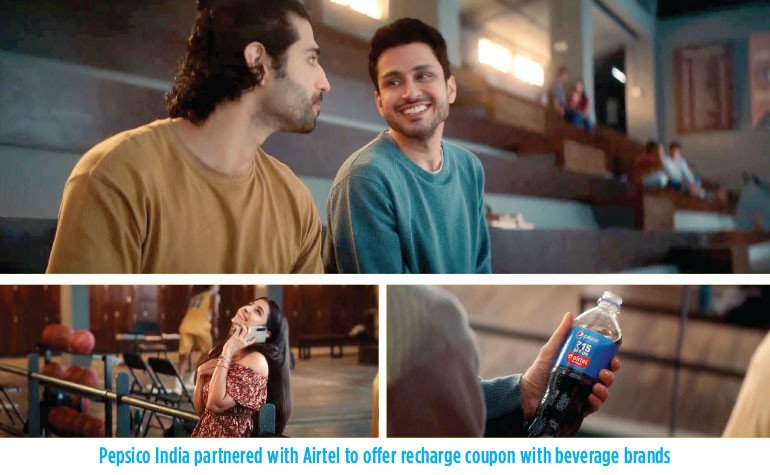 Visa has successfully delivered numerous campaigns, highlighting the key brand associations, Kumar further shares, "To drive debit card payments and give more reasons to use debit cards for everyday spends we partnered with HDFC Bank. We launched a new premium airline travel credit card co-created with Axis Bank, and to spread awareness on the increased contactless transaction limit partnered with SBI Card."

"At Kotak, we believe that the keystone for any successful co-branding effort is finding the right strategic partner, one whose values, mission, and commitment to customer happiness and satisfaction is as steadfast as ours," says Elizabeth Venkataraman, Joint President - Marketing & Alliances, Kotak Mahindra Bank. "The next essential is to identify and infuse the best of each brand in a strategic manner, one that rises above the inherent differences in both organizations' internal sensibilities, way of working, etc., to enhance collaboration and interoperability. Then comes the critical stage of building marketing synergies, by pooling resources, creativity, and assets to develop new products and services that are greater than the sum of their parts. Ultimately, it's about combining the best of both brands to create a perceptible value-addition in our consumer's daily life."

The end result must be a collaboration that is well-suited for both brands, and consumers. Hitting that sweet spot is the primary objective of any co-branding initiative. While brand sensibilities may collide, the ideal scenario would be to complement each other seamlessly.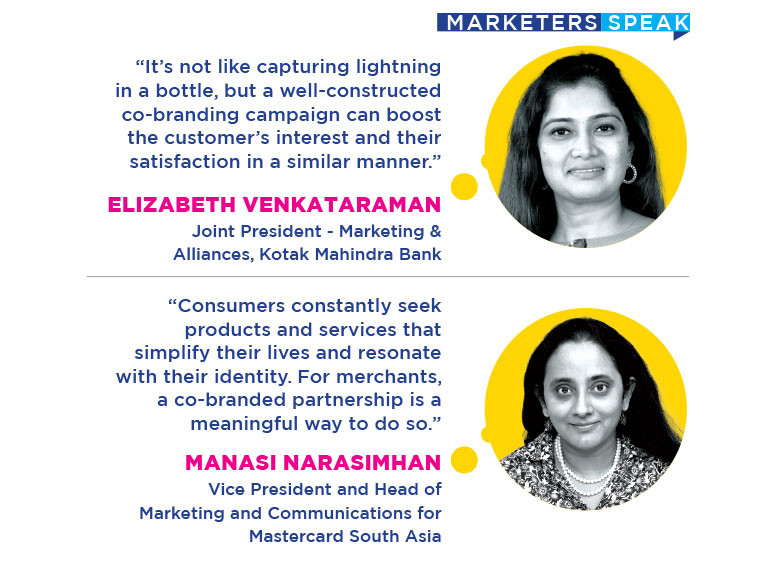 BENEFITS OF CO-BRANDING
A successful co-branding campaign can reap many benefits for the partnering brands if done right. There are tons of examples where the co-branding campaigns have worked wonders for brands. Red Bull & GoPro's biggest branding collaboration on their famous 'Stratos' campaign in 2012 is one such example. Felix Baumgarner jumped out of a helium balloon from 24 miles above the earth, wearing a GoPro to record the whole stunt. The live stream of the event on YouTube received over 340 million site views. Nike + iPod's co-branding is yet another brilliant case that tapped into consumers' unique lifestyle relationships.

Over the years, PepsiCo has rolled out a number of key co-branding campaigns, including its long-standing association with Airtel across its foods and beverage portfolio, Paytm for Sting, Call of Duty Mobile for Doritos, and Pepsi's partnership with Netflix last year still continues to earn the campaign laurels and accolades throughout the marketing industry.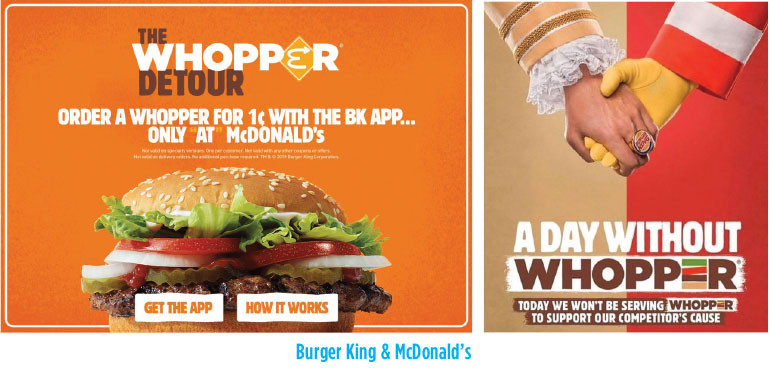 "At PepsiCo India, we believe in bringing disruptive campaigns, narratives, and offerings to strengthen our connection with consumers. We have collaborated with leading brands in India to bring forth unique, consumer-centric campaigns that have engaged the audiences through various touchpoints, across multiple occasions and festivities through the year. These strategic partnerships leverage the collective brand recall between us and our partner brands, which allows us to expand our consumer demographic," states a PepsiCo India Spokesperson.

Krishnan highlights Starbucks' partnership with India's leading designer Sabyasachi for merchandise collection that included coffee mugs, tumblers, etc. "The partnership did record breaking numbers and contributed to educating and positively influencing the life of 3000 young girls. That was only possible because like-minded brands came together."

"In India, our portfolio includes some of the industry first co-brands such as Flipkart-Axis Bank credit card, Zomato-RBL Bank credit card, Indigo-HDFC Bank Ka-Ching card, Matrix-Federal Forex Card, and IKEA Family Credit Card by Citi among many others," Manasi Narasimhan, Vice President and Head of Marketing and Communications for Mastercard South Asia.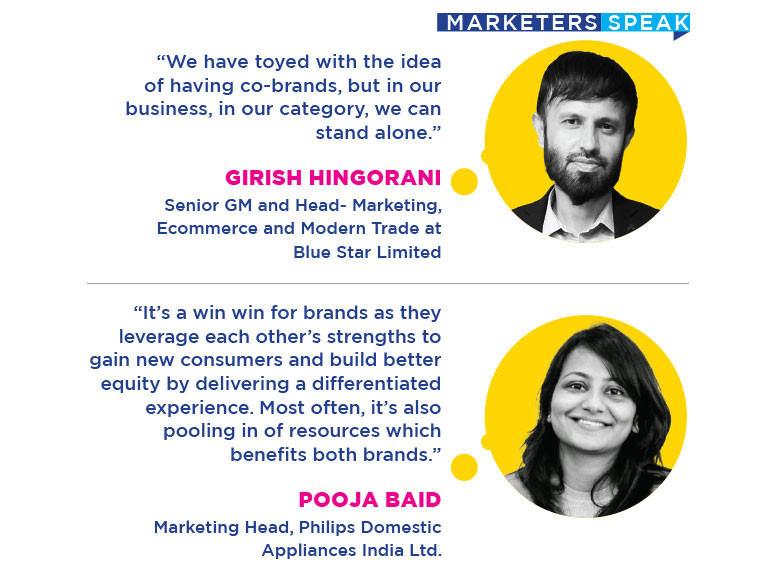 CHALLENGES/ DEMERITS
Co-branding isn't some sort of marketing panacea, it has its own share of pitfalls, especially when one's partnership strategy isn't aligned to the customer's best interests. Moreover, it is always a challenge to find the right partners. As Sinha observes below –

"The challenge is finding the right partners, it can't be a force fit, but has to be something meaningful and adding value to the consumer's life. For e.g. we brought together Netflix + Stranger Things + Oreo – to announce the launch of the limited edition Oreo Red Velvet cookie, bringing two pop culture brands together in a very innovative way."

Adding a different perspective, Girish Hingorani, Senior GM and Head- Marketing, Ecommerce and Modern Trade at Blue Star Limited shares, "In Co-branding, if one brand is stronger than the other, it can overpower the other brand and also a certain small brand can ride on another brand and that's not really a marriage of equals in that sense. Therefore, those kinds of co-branded cases may not make that kind of impact on the consumer."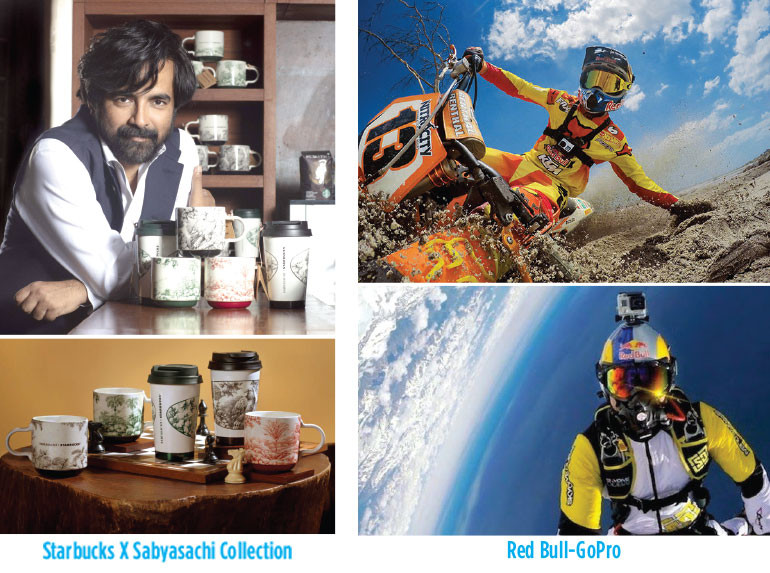 "The underlying element of co-branding - collaboration, can also become a double-edged sword, since the actions of one partner, no matter how small, will have an impact on the other partners and can also result in reputational damage amongst consumers," notes Venkataraman. "Co-branding, when not done right, also runs the risk of causing confusion & loss of trust amongst consumers, especially when there is a divergent approach towards ensuring consumer happiness amongst partner brands."
Echoing a similar opinion, Pooja Baid, Marketing Head, Philips Domestic Appliances India Ltd. strongly believes that if not well thought, a co-branded campaign might end up confusing the consumers. "Sometimes, brands are weary of co-branding because it takes attention away from 'one' brand and might lead to dilution in top-of-mind recall over a long enough period of time. In general, it takes a very secure, self-assured brand to be able to share space with another, and usually this insecurity makes for an unfair playing field, resulting in poor partnerships, sub-optimal experiences, and ultimately failure of co-branding campaigns."
RIVAL BRANDS' COLLABORATION
What if two rivals came together? Would a co-branding move work better than going offensive against a competitor?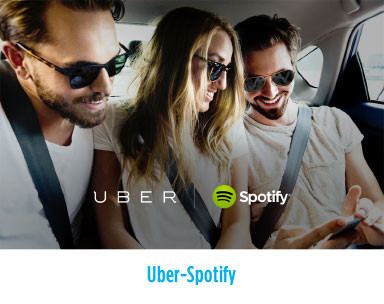 One such unique example would be Burger King, who in 2019, came out in support of rival brand McDonald's donation campaign in which the latter donated $2 to childhood cancer charities for every Big Mac sold. Burger King launched 'A Day Without a Whopper' campaign where its best-selling product was taken off the menu for a day. Bold or foolish, Burger King made this move to encourage its customers to go to McDonald's and buy a Big Mac instead. While it is said that the move was criticized and it confused some customers, it still is considered as an example where a brand held a cause greater than profits and that might have increased the brand value for Burger King in the long run.

"Co-opetition is a model in itself. The ultimate fantasy on this would be a Coke and a Pepsi doing it together. Or a Bharat Petroleum and an Indian Oil together!" says Bijoor.
Speaking about co-branding between rival brands, Kishore opines that it is more about the relationships that consumers have with different categories and their adjacent needs, and less about the relationships brands have between themselves. "Focus on what will benefit consumers, ask questions like – will it create greater value for our target audience? When there is compatibility between brands there is no question of competition or rivalry."
CO-BRANDING CAMPAIGNS - BLESSING OR DISASTER?
While brands and experts believe that co-branding is a marriage between brands, it all depends on the goal of the brands and the understanding to create a shared space. The power and legacy of the brands coming together also needs to be in perfect synergy for a successful co-branding association. All the above examples of co-branding have a few things in common, their like-mindedness towards each other, or to achieve a common goal or to fight for a common cause. While there have been successful examples of short-term co-branding campaigns, some experts also believe that co-branding should be a long term association between the participating brands to bring the desired results on ground. Hence, co-branding can be a blessing but if not done right, it can turn out to be a disaster.