For 20 years, the exchange4media Conclave — the flagship event of the exchange4media Group — has been serving as a global platform to discuss trends that help businesses thrive. The forum livens up with absorbing discussions on pertinent issues of marketing and advertising in the media space by thought leaders and experts from the industry.
The 21st edition of the Conclave was dedicated to the future of marketing in a pandemic-led, fast-paced, digital-focused world, its central theme being 'Agile Marketing in a Digital World: Are legacy marketing practices at stake? Has the pandemic-led, fast-paced digital transition forced the industry to rewrite the marketing Bible?'
The conference began with a welcome address by Dr. Annurag Batra, Chairman and Founder, exchange4media group, followed by a series of keynote speeches and a panel discussion featuring some of the leading industry experts globally. The important speakers included Daryl Lee, Global CEO, IPG Mediabrands; Adam Gerhart, Global CEO, Mindshare; Divya Karani, CEO South Asia, Media Services, dentsu; Shailendra Katyal, CEO, Lenovo India; Arjun Mohan, CEO, upGrad.
An insightful panel discussion on 'Pandemic Impact: Emerging Challenges and Opportunities for CMOs' was another major draw of the event.
In the past, the Conclave has seen the presence of many stalwarts from the industry, including Mark Read, Chief Executive Officer at WPP; Per Pedersen, Founder at by The Network; Kent Wertime, co-CEO Ogilvy & Mather Asia-Pacific;
Stephen Allan, former Worldwide Chairman & CEO MediaCom, Tamara Ingram, Chairman at Wunderman Thompson; Sir Martin Sorrell, Executive Chairman at
S4 Capital.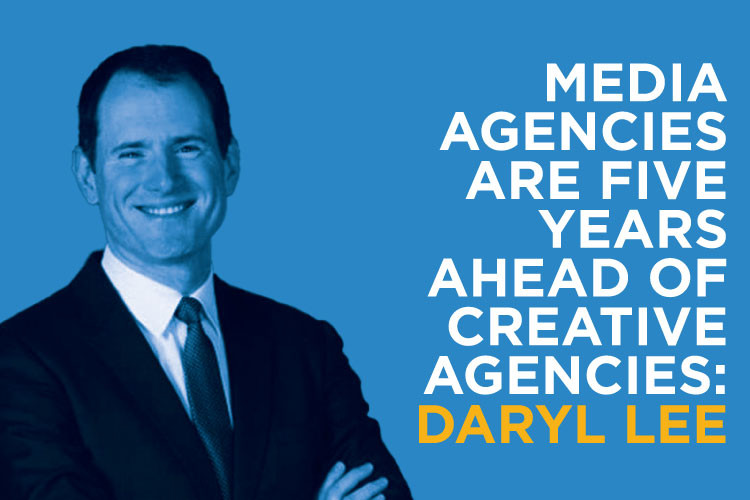 It might be an overused term, but we are certainly stepping into a 'new normal.' And like every other industry, advertising is also facing the dawn of a new era. A lot of disruption is happening in the space with media mixes shaking up, advertisers getting open to experimenting with new-age media & storytelling tools, and consulting firms entering the sphere. As digital grows, the Google-Facebook duopoly seems to be losing ground and the growth story for young social-media platforms look promising. In a freewheeling chat with exchange4media Co-Founder Nawal Ahuja at the 21st edition of E4M Conclave, IPG Mediabrands Global CEO Daryl Lee spoke about all this and its impact on the Indian advertising industry in the coming days.
Lee believes that the Indian advertising market is at a very important juncture particularly with the rise of digital. He also mentioned that IPG's Magna forecast report projects 15% growth in the Indian advertising market with digital expected to clock 19% growth. "Digital is not a trend but a way in which human beings will behave which doesn't mean that everything we do will be digital, it means that everything we do will be digitally mediated," Lee stated.
He also believes that there are two kinds of agencies in the world — strategic agencies and executioner agencies. He stated that media and creative agencies are not going to get recombined as that is an old model, which is irrelevant in the current landscape.
The IPG Mediabrands CEO was at his provocative best when he said the media agencies are five years ahead of creative agencies. "I want to be more provocative and say that media agencies are five years ahead of creative agencies not just in access to data and understanding how to turn data into intelligence but the ability to partner. Creative agencies look inside for all the ideas and the execution whereas media agencies are used to working with Snap, Instagram, TikTok, Google, to build creative ideas, to come up with them and build them."
On the question about acquiring the new-age ad-tech and mar-tech firms, Lee stated that these companies come at a very high price. He also said IPG Mediabrands, as a publicly-traded company, would want to focus on profitability rather than indulging in making expensive buys.
"I think there is a lot of money in the venture capital market, but most of the start-ups that we work with want too much money, now they should get that money from the marketplace, but we have this thing that we have to make a profit every quarter. But that doesn't stop us from working with them.
We have an IPG Medialabs within the IPG Mediabrands, and we have a relationship with R/GA Ventures. We are constantly in the marketplace looking to test with different start-ups on how we can bring new experiences to our clients," Lee contended.
Talking about Google and Facebook's dominance of the global advertising market, Lee said the digital ad market is not a two-horse race. "If we think of digital as a two-horse race between Google and Facebook then we are doing ourselves, our clients and our brands a disservice," he averred.
While stating that the digital universe is wide, varied and constantly expanding, Lee said overreliance on Google and Facebook is a sign of lazy media planning. "If you are a client and your agency is coming back to you with a social plan that includes Facebook and Instagram and nothing else, you should call them lazy and kick them out of your office and tell them to come back with a new plan. If you are an agency and think that Facebook and Instagram are the only two options for social you should look better and look more clearly at the marketplace. Maybe you need some Snapchat glasses!"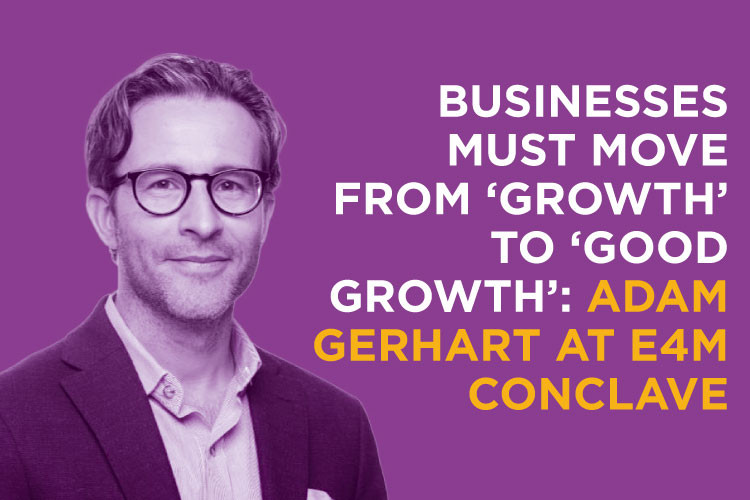 From the olden days of a corporate culture which mainly focused on economic achievements and an individual's performance within the walls of an office, the world has changed with a more inclusive outlook on the role of businesses in society at large. People are getting more sensitive and serious about sustainability and inclusive growth. As per a Kantar report, around 48% of consumers in India are active and engaged on sustainability issues and 77% say they are prepared to invest time and money in companies that try to do good.
That's why it's very important for modern businesses to shift their focus from merely achieving the traditional standards of growth to creating 'good growth' for the community at large, Mindshare Global CEO Adam Gerhart highlighted in his address at 21st E4M Conclave. He insisted that businesses should be focusing on creating sustainable businesses while keeping pace with the digital revolution that is dominating the world right now.
Digital platforms are the new geography
Gerhart emphasised, "The biggest difference that's shaping the world around us today is that the biggest and the largest concentrations of consumers are no longer just in geographies; more and more consumers are concentrated and defined by global digital platforms. Our ability to deliver growth sustainably in the future is being decided more and more by the fact that transformation will be dominated by these platforms and the impact that they have on our consumers' lives."
He said that around 50% of the fortune 500 companies today might lose their status in the coming years as they are not moving forward in line with the era of digital transformation and are failing to harness the opportunities that such platforms provide.
It shouldn't be 'Growth' vs 'Good Growth'
Many businesses, despite realising the importance of sustainability for themselves and the world at large, still peg achieving sustainable growth against building financial growth. However, Gerhart feels that that ideology should change now and there should be co-existence of 'growth' and 'good growth', as he terms it.
He highlighted, "Growth and good growth shouldn't be at odds in the future. Brands must actively be looking for solutions that are not just good for them but also for the people," by sharing the examples of two very successful campaigns: Dove's #StopTheBeautyTest and Pepsi's partnership with Swiggy for the "Save Our Restaurants."
Gerhart shared that while Dove's campaign resulted in an increase in brand consideration by 25%, Pepsi's attempt at making a positive impact on local businesses resulted in it becoming the most-ordered soft drink brand on Swiggy app.
Data ethics as important as business ethics
Another important thing that Gerhart discussed at the event, during a tête-à-tête with exchange4media Group's Founder-Chairman Annurag Batra after his presentation, was data ethics and the responsibility of businesses towards consumer interests and information.
"As marketers and advertisers, we have to realise that we have to shift our focus from being oriented towards the aggregation of data to the application of data. In other words, understanding consumers, what type of information they allow (us to access), and how we can best serve them should be at the forefront of our consideration factors. One of the areas that we're leaning into very aggressively is data ethics. Just because we've been collecting information on consumers, doesn't necessarily mean that we should. And so, I think we will start to see much more data by design or data that we are collecting only if it is in service of consumers and only if it is permission-based around the world," Gerhart elaborated.
On being asked by Batra how does he see the future of D2C and hybrid brands balancing data with ethics, Gerhart said both forms of business today have consumer centricity and a better awareness towards their consumers' wants and their purposes in common.
He shared, "I would say understanding risk tolerances and understanding true consumer journeys is the first thing that makes them similar. Secondly, they have started to think about the application of data and how it can be best leveraged to unlock a more meaningful dialogue with the consumers. Next, how do you create a more meaningful feedback loop so that you understand what's working, not only for your business but also for consumers and I think there's going to be a facet of listening, moving forward."
Concluding the conversation, Gerhart emphasised the importance of compassion, change, and consistency to deliver business results that are sustainable, future-focussed, and serve society and people well along with creating financial growth.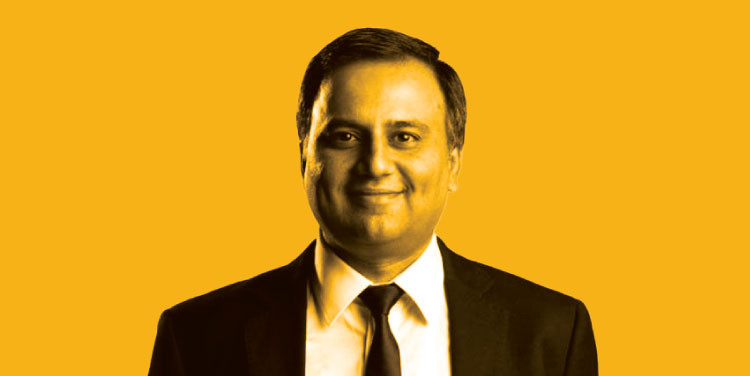 Shailendra Katyal, CEO of Lenovo India, was the guest speaker at the 21st e4m conclave 2021. Speaking on 'New Marketing Practices In Post Pandemic World', Katyal said there are still a lot of stories to be told to consumers. Brands will have to choose the conflict they want to resolve. "Polarization is set to increase. Brands can help choose sides —can be either side of the fence or become a bridge."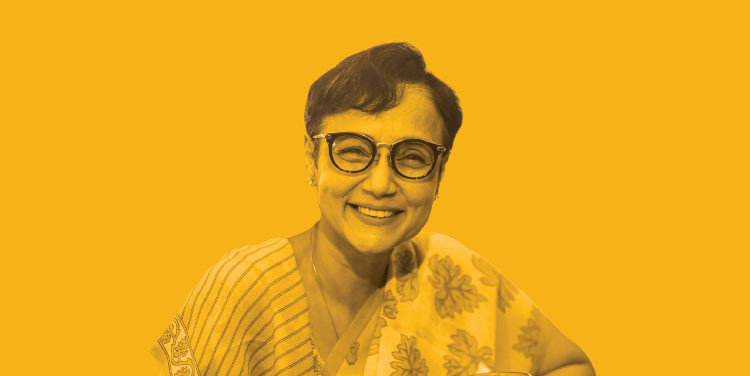 Dentsu Media Services CEO - South Asia Divya Karani was the headline speaker at the conference and spoke about 'Balancing Traditions With Innovations: The Agency of The Future'. Karani opened her session by sharing the importance of traditions and mentioned how traditions as a term can be flipped with 'constants' that have held importance 30 years ago, do now and in most certainty, will do in the future as well.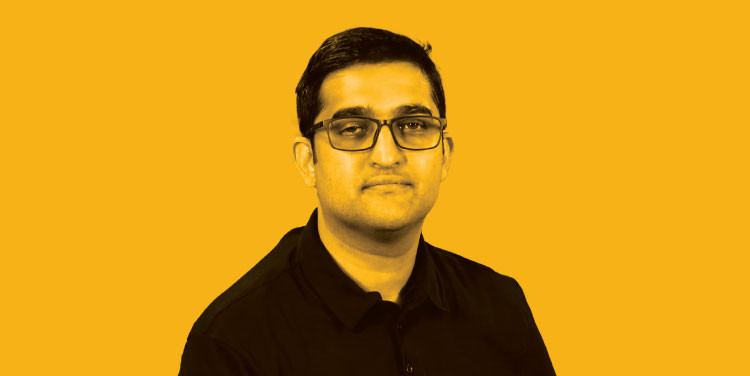 upGrad CEO Arjun Mohan emphasised that TV can't reach a certain niche population despite having a wider reach. Mohan was the headline speaker at e4m Conclave 2021. In his session 'Scripting New Marketing Practices,' Mohan shared the success story of upGrad, highlighting the role of communication in it. "The placement of our content in the influencers' content was very organic and hence we got good traction," sayed Mohan.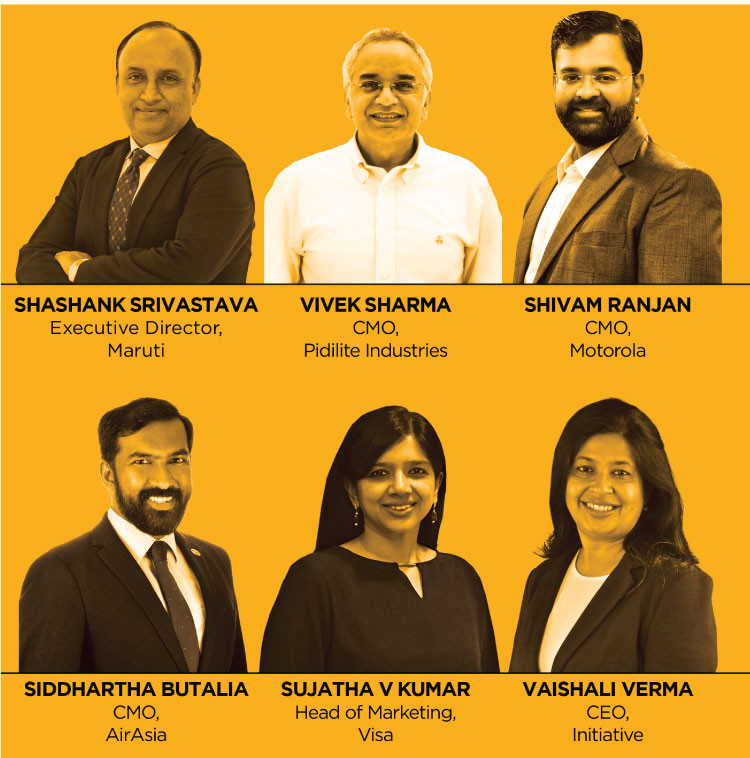 Leading Chief Marketing Officers (CMOs) shared their insights on 'Pandemic Impact: Emerging Challenges and Opportunities for CMOs'. The panel consisted of leading CMOs of some key brands, including Shashank Srivastava, Executive Director, Maruti; Vivek Sharma, CMO, Pidilite Industries; Shivam Ranjan, CMO, Motorola; Siddhartha Butalia, CMO, AirAsia; and Sujatha V Kumar, Head of Marketing, Visa. The session was chaired by Vaishali Verma, CEO, Initiative.