When you have a beautiful home, you always have a beautiful story to tell behind it and it is the cast of Shahrukh and Gauri, wherein Gauri plays the pivotal role, that makes a difference to the ad. We wanted to humanize the entire angle and offer glimpses into their lives which no one had actually seen before to bring the brand a little closer to consumers.
DIPIKA NARAYAN
VP & Executive Business Director, Wunderman Thompson

D'Décor's brand journey with the Khans is over a decade old and we are aware of the magic they bring to people across India. The couple together are an ideal image of homemakers and imply 'family' for us. There is a seamless synergy between D'Décor and its values being narrated with #Beautiful Homes Tell Beautiful Stories.
SANJAY ARORA
MD, D'Décor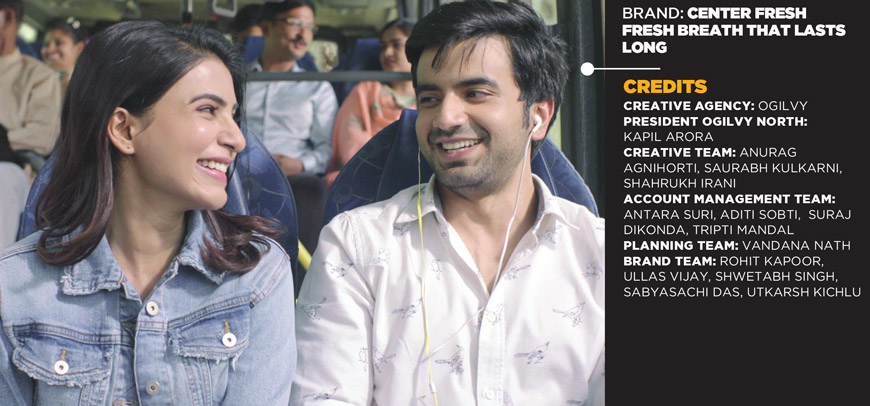 Center fresh 3 Layer Gum offers you fresh breath that lasts long. For a youngster, it means having the fresh breath confidence to carry through long conversations with someone special. We brought this out in a boymeets-girl story in a bus in which the conversation continues till the end of the journey.
ANURAG AGNIHOTRI
Executive Creative Director, Ogilvy India

Fresh Breath is one of the fastest growing need spaces within confectionary today owing to the growing consciousness around the concept. With the launch of Center fresh 3-layer gum, the brand wants to cater to consumers who are looking for a long lasting fresh breath experience, all through the day. The new product further strengthens the brand portfolio which has offerings across formats.
ROHIT KAPOOR
Director Marketing, Perfetti Van Melle India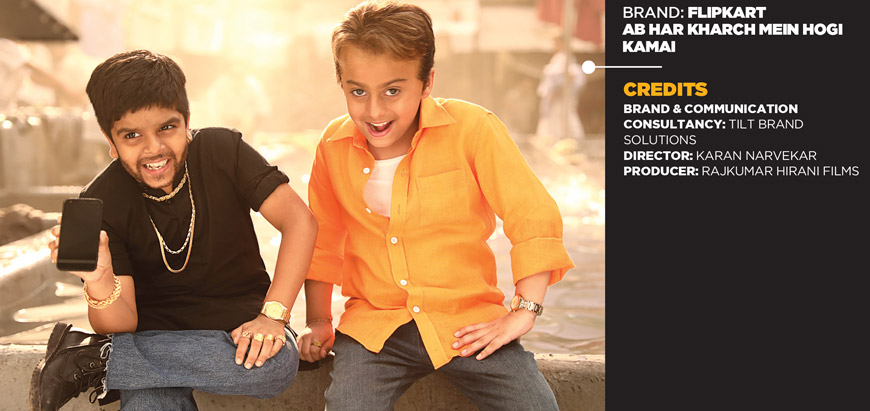 The brief was exciting, yet complex to land as there was a lot to explain in terms of how Super Coins work and that Flipkart is now a Super App. Our kidults needed help with this, and Munnabhai and Circuit stepped up magnificently to the task!
ADARSH ATAL
Director - Creative and Content, Tilt Brand Solutions

Over the years, Flipkart kidults have made a mark and are now widely recognized for their wit and unique sense of humor. To launch our latest campaign for 'Supercoins', it was the perfect opportunity for us to bring back two of India's most loved characters through the world of kidults. Iconic scenes from the movie have been recreated meticulously to deliver our messaging in the most memorable manner.
VIKAS GUPTA
Vice President and Head of Marketing, Flipkart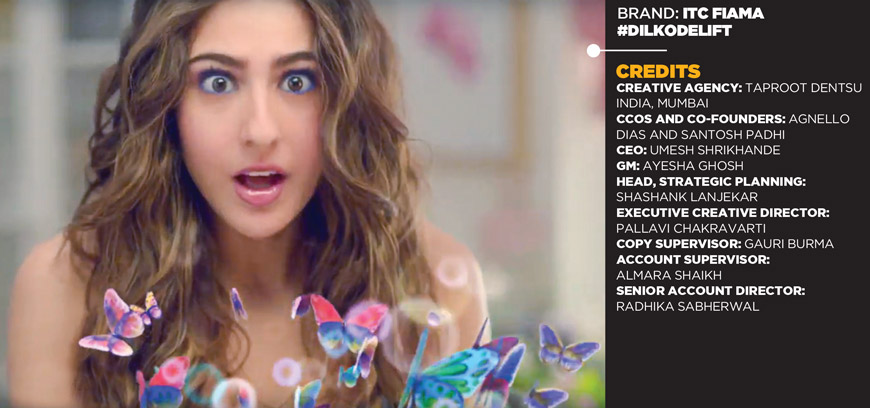 It's fresh, it's fragrant, it's fun, it's the new range of hand washes from Fiama. As this is the brand's maiden foray into the hand wash category, we wanted the communication to cleanly capture the feeling that using these products will leave people with. So we've kept it graphic and simple, and we hope it will make people as happy as using Fiama hand wash will make their hands.
PALLAVI CHAKRAVARTI
Executive Creative Director, Taproot Dentsu

Innovation is an essential aspect of progress and the new mood fragrance technology enabled Fiama hand washes promises to not only make hands softer, but also propels the category to a new experiential zone beyond the basics of germ kill.
SAMEER SATPATHY
Chief Executive, Personal Care Products Business Division, ITC Limited