It isn't often that a core product truth and a human belief come together cohesively to present before the world a compelling point of view that is, unarguably, the need of the hour. That's what 'Born Colourless' is all about. An idea born out of the creative tenets of the Absolut worldview, aimed at creating a better tomorrow.
JANMENJOY MOHANTY
Regional Creative Officer, Lowe Lintas

Absolut as a brand has always believed in an open, inclusive world and used creativity to drive change and progress. With our new campaign 'Born Colourless' the brand wants to drive the message that a colourful world is a colourless one where people need to drop their biases and look past superficial differences.
KARTIK MOHINDRA
Chief Marketing Officer, Pernod Ricard India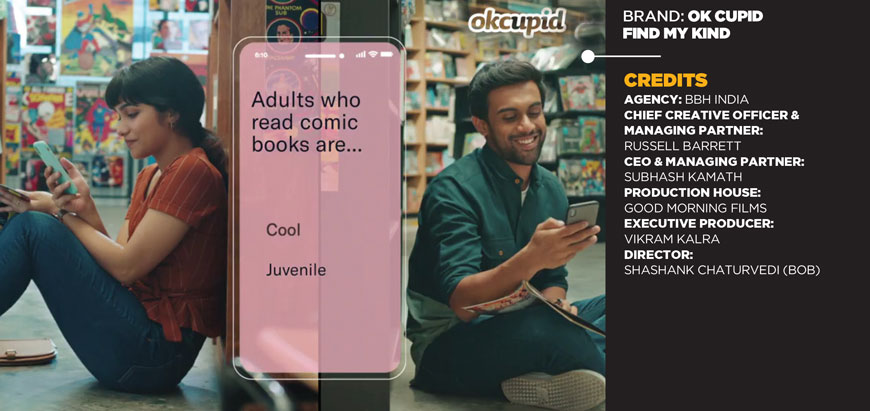 Relationships today seem to be either for a fluid let's-not-define-things kind or a let's-get-married scenario. The in-betweeners seem to be left to their own devices. Enter OkCupid. A place for people to find that person to share something that's more meaningful. A place for people who know themselves and know what they are looking for in a partner.
VASUDHA MISRA
Executive Creative Director, BBH India

Today's single Indian is battling recommendations by parents, friends, or matrimonial services that don't account for personal preferences. At the other end are exploratory dating services that don't cater to Indian millennials who want a genuine partnership based on shared personal values. OkCupid celebrates people who are expressing their own preferences in this important decision.
SHRUTI GUPTA
Brand Manager, OkCupid India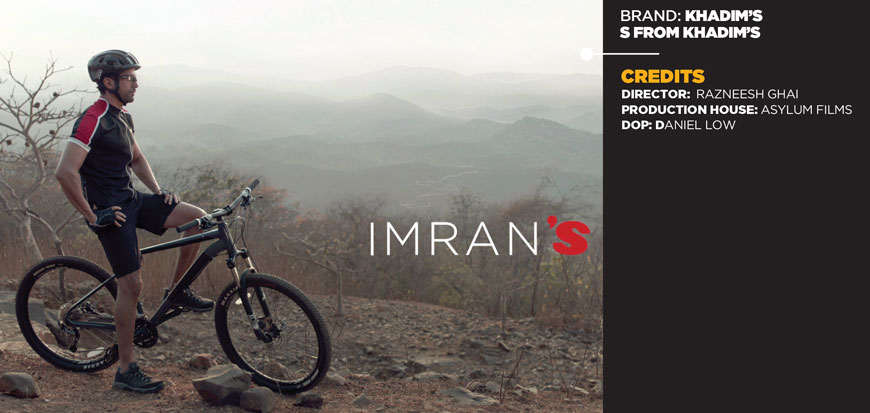 This was indeed a great opportunity for us to work with Khadim's and the star celebrities who were endorsing the brand. The challenge was to come out with a simple idea where Khadim's will stand out as a brand for every kind of Indian and will be relevant to today's youth. The "S" idea is integral to the brand name and the film is a montage of success stories of today's progressive Indians.
NILANJAN DASGUPTA
EVP & Executive Creative Director, Rediffusion

We envisioned to position Khadim's as a youthful brand by showcasing its product portfolio and how it caters to the deserving youth of today who are adventurous, confident and self – made, curving out a path for themselves in their road to success.
RITTICK ROY BURMAN
Head – Merchandising & New Initiative, Khadim's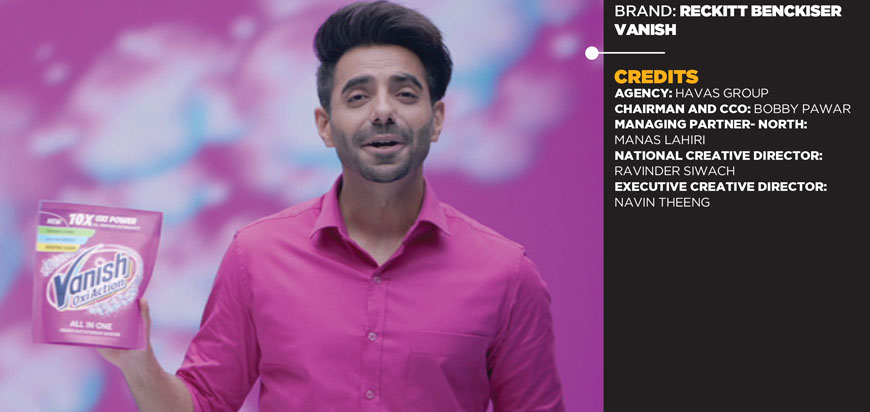 The ad combines the perfect mix of showcasing Vanish's performance and benefits, while also being engaging and enjoyable for the viewer. The brief to us was to firmly establish the three benefits of the new Vanish, and to show the amazing product performance that Vanish brings to consumers.
BOBBY PAWAR
Chairman and Chief Creative Officer, Havas Group

The brief to the agency was to establish the three benefits that Vanish brings to the consumers, by showcasing Vanish's amazing product performance delivered through the power of millions of oxygen bubbles.
SUKHLEEN ANEJA
Marketing Director, South Asia RB Hygiene Home