In these films, we chose to dramatize the simplicity of accessing content through voice, keeping it aligned to the humorous and quirky spirit of the brand. We expect that the product and the communication will resonate well with audiences across both metros and smaller towns.
DILEEP ASHOKA
Executive Vice President, MWG-TAG South

We wanted to use a creative approach to help consumers realize the hidden potential of Smart TV and its several benefits, which is what the new "Say it See it" campaign aims to do. Our first non-smartphone TV campaign focuses on features that allow users to do a lot more with their Mi TV beyond just using it as an entertainment source.
KARAN SHROFF
Head - Brand Marketing, Xiaomi India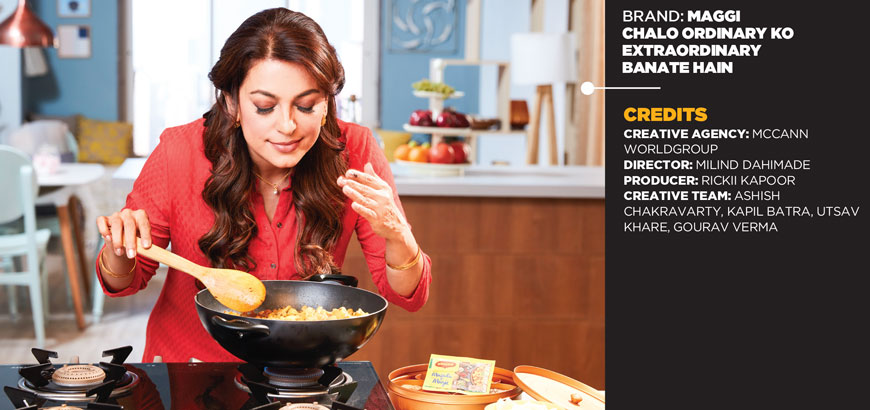 Maggi Masala-ae-Magic, with its unique ability to turn around boring vegetables, is the daily cook's weaponin-chief. Their accomplice in making the everyday boring dish extraordinary. Our job was to elevate this functional ability of the product by showcasing the actual meaningful role it plays in the life of the daily cook.
ASHISH CHAKRAVARTY
Executive Director & Head of Creative, McCann India

Mothers are always looking to guide their teenagers and impart important life lessons that will prepare them for the future. One of these important life lessons is about a young teen's attitude to everyday life- the ability to transform the ordinary to extra ordinary through one's actions. Our new MAGGI Masala-ae-Magic campaign captures this insight beautifully.
NIKHIL CHAND
Director, Foods and Confectionery, Nestlé India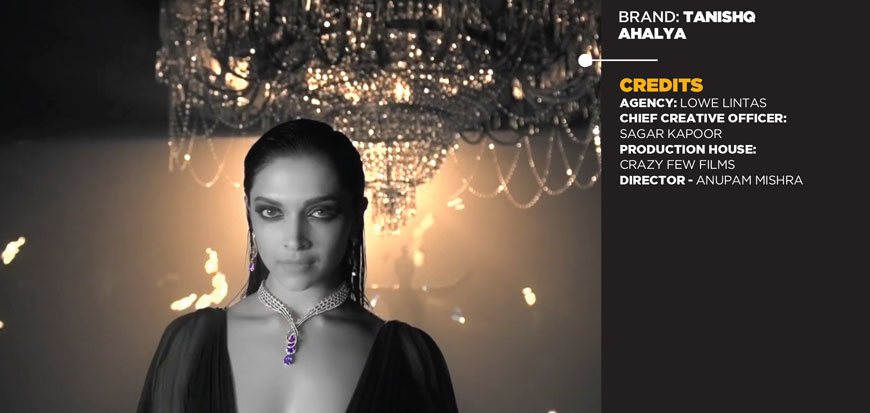 The intent for the high value diamond collection Ahalya was to push both the style and substance elements. Hence the idea of Tej, the inner radiance present both in a diamond and a woman. We have tried to bring alive the idea of Tej in aesthetics and philosophy.
SAGAR KAPOOR
Chief Creative Officer, Lowe Lintas

The TVC captures the brilliance, scintillation and fire in the diamonds of this collection and is an ode to the beauty of the woman who is her own muse. We hope women enjoy experiencing this collection as much as we enjoyed bringing it to them.
DEEPIKA TEWARI
Associate Vice President– Marketing, Jewellery Division, Titan Company Limited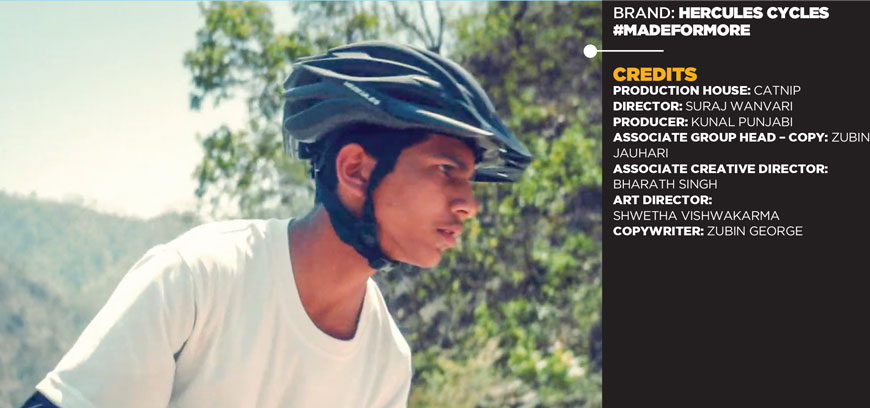 Re-positioning a brand that caters to the Gen Z audience can be rather tricky. Our team spent weeks conducting their research and testing multiple versions of the script to see which would work best for the India of tomorrow. At the end, we believe we've created a film that doesn't just appeal to them visually, but also captures their pulse and personality.
GD PRASAD
Associate Vice President, Dentsu Webchutney

As market leaders, our objective is to keep surprising our consumers with the next big thing. We've put in a lot of effort into creating our most aggressive range of Hercules bicycles yet, and we needed a bold commercial that does our cycles justice. For us at TI Cycles, #MadeForMore isn't just a brand proposition, we treat it more as a brand truth that enables us to stay ahead of the game.
SUSHANT JENA
Head - Design and Marketing, TI Cycles