Newly-wed brides who enter married life experience a fair share of 'firsts'. These are moments that may be small in nature but those that leave a big impact. It is these rare 'firsts' that build strong relationships in her married life. Through the #MyFirstEvara campaign we wanted to celebrate such moments and show the world how rare and special they are.
AALAP DESAI
Executive Creative Director - Copy, Dentsu Webchutney

#MyFirstEvara celebrates the rare firsts in a new bride's life. The film opens with a bride who is in a hurry & getting a little anxious, guests have arrived to see her & the pleats of her saree refuse to fall right. The gesture of her mother-inlaw to help her overwhelms her & she instinctively calls out "Ma" – making it an unforgettable start to their relationship.
SUJALA MARTIS
Director, Consumer Marketing, PGI –India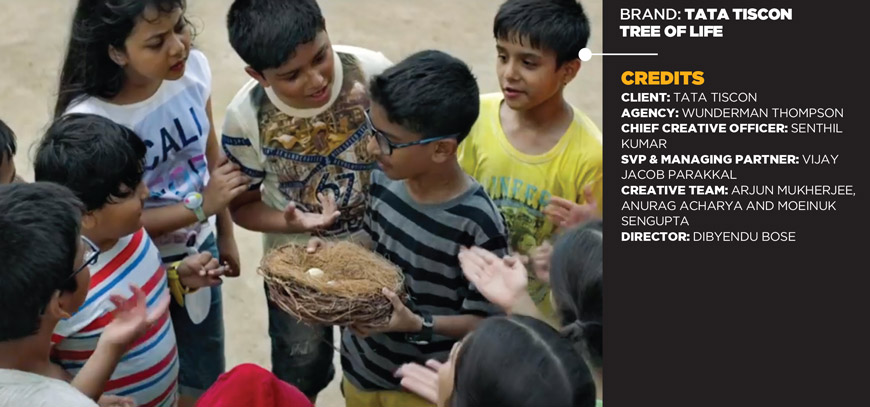 Sustainable living is a creative journey and is very close to our hearts. We at WundermanThompson are thrilled to partner with Tata Tiscon on this initiative.
VIJAY JACOB
SVP and Managing Partner, Wunderman Thompson, Kolkata

We are taking small and steady steps to re-engineer our business practices and redefine ourselves as individuals. The 'Tree of Life' will stand firm as proof of our intent as a leading business entity going forward.
SANJAY S SAHNI
Chief of Marketing & Sales (Branded Products & Retail), Tata Steel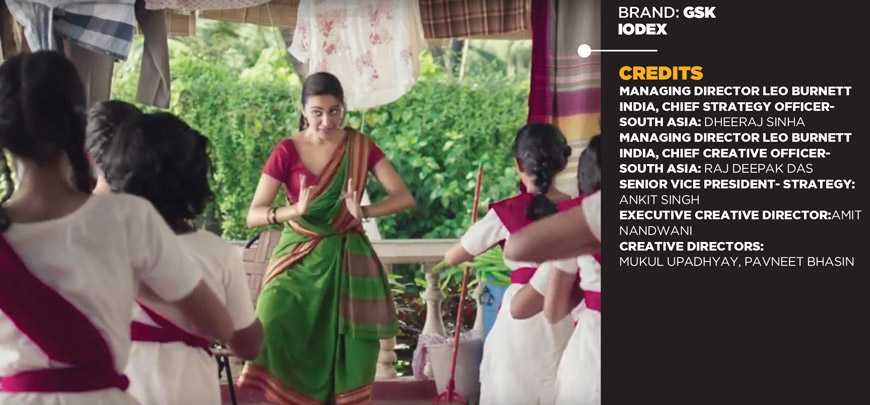 This film is an apt reflection of the evolving role of women in not only urban but also small-town households of India. Women are no longer confined to the background as home-makers but are also donning entrepreneurial hats and taking charge of their personal and family financial and future goals.
RAJDEEPAK DAS
MD India & Chief Creative Officer, Leo Burnett, South Asia

The commercial further cites Iodex as the new age companion for the women, who are willing to challenge limits and explore options that are both unusual and new for them in order to fulfil desires of supporting their family financially or pursuing their dreams. Iodex salutes these women with a promise to be their trusted partner and stand by them through thick and thin.
NAVEED AHMED
Area Marketing Lead- Pain and Respiratory, GSK Consumer Healthcare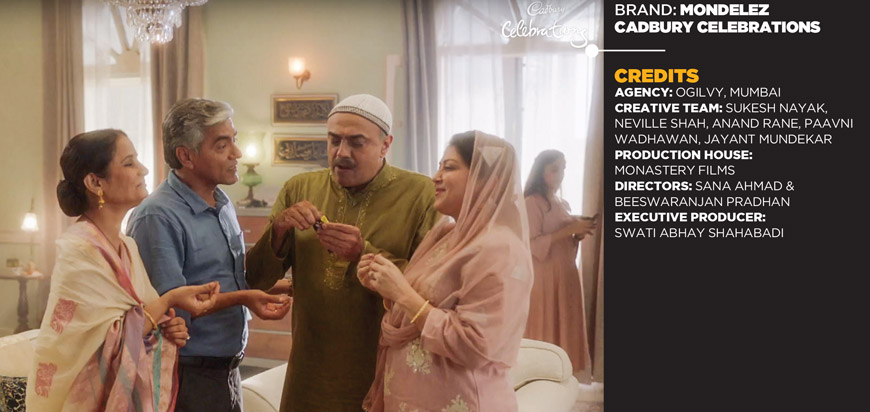 We had to put our trepidation in the idea itself. The uncertainty of whether this is the right gift or not was at the heart of the tension of this film. A couple who is unsure about their gift. Till they are redeemed by the host who not just accepts the gift, but makes it part of the festival.
NEVILLE SHAH
Executive Creative Director at Ogilvy West

Cadbury Celebrations is one of the most loved brands for festival gifting in our country. This year, in a novel and fresh endeavour, we are activating the brand during Eid. It is a festival where chocolate gifting has been traditionally low and our Eid commercial actually pivots on this very fact.
ANIL VISWANATHAN
Director – Marketing (Chocolates), Mondelez India