Rajnigandha is an iconic brand and it has managed to redefine the advertising space in its category. Carrying forward the brand message of 'Kuch Kar Aisa, Duniya Banna Chahe Tere Jaise', the intent behind the campaign was not only to showcase the product as a symbol of success but to spread the message of achieving success to a level that inspires others around you.
AMIT WADHWA
President, Dentsu Impact

This TVC effectively reinforces communication line 'Kuch Kar Aisa, Duniya Banna Chahe Tere Jaisa', a philosophy that the brand advocates. True achievers believe that achievement is not just about only achieving self goals, but also about understanding responsibility to bring positive change in the system we live in.
RAJEEV JAIN
VP Marketing, DSL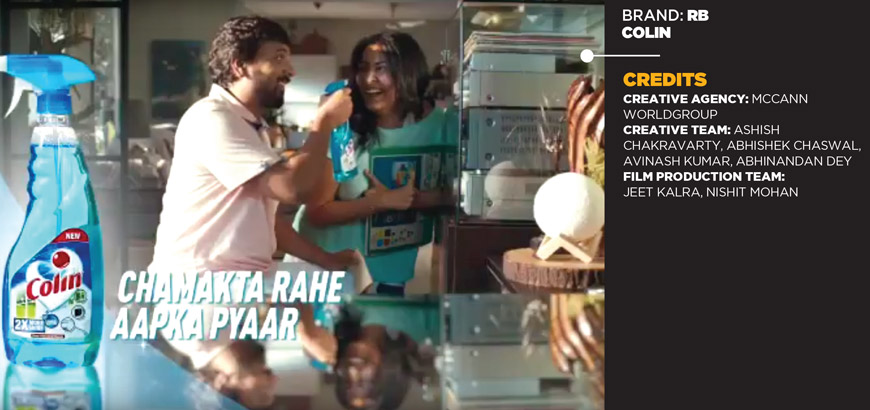 It was necessary to ramp up the emotional investment involved, for which we found a truth– things that we own aren't just 'things', they are 'feelings' that deserve the Colin Care.
ABHISHEK CHASWAL
Executive Creative Director, McCann Delhi

We saw an opportunity for increasing usage for Colin by showcasing its product versatility across multiple surfaces like usage on cars, refrigerator, microwave etc. We recognised that things we value most at home, are more than things and represent 'Feelings'. And that's why they deserve that special care that Colin provides- so what you love keeps shining on.
SUKHLEEN ANEJA
CMO and Marketing Director, Hygiene Home, RB South Asia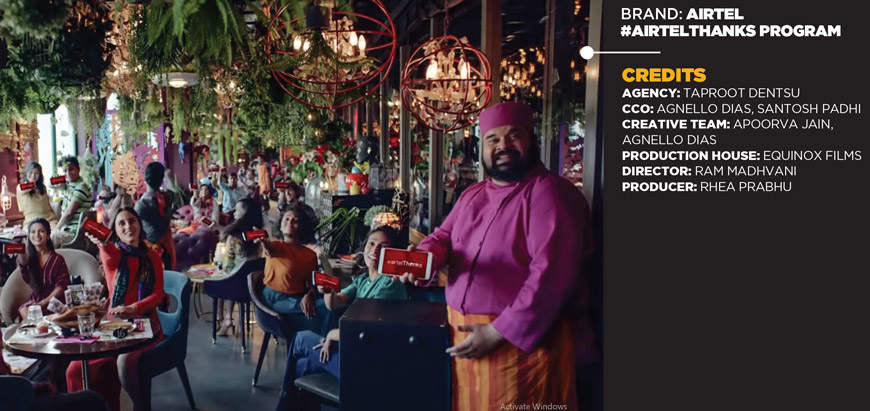 Airtel has one of the most loyal customer base in the country and Airtel Thanks is the brand's way of acknowledging that loyalty through a range of rewards and benefits that are available only and only to Airtel customers. You won't find these online or offline or through any other programme.
AGNELLO DIAS
Chairman and Co-Founder, Taproot Denstu

This is a path breaking campaign in our brand journey that is built on customer obsession. #AirtelThanks is our way of rewarding our valued customers with some super benefits that not just add value but also differentiate the whole smartphone experience on our network. Our ambition is to build #AirtelThanks into a world-class platform.
SHASHWAT SHARMA
Chief Marketing Officer, Bharti Airtel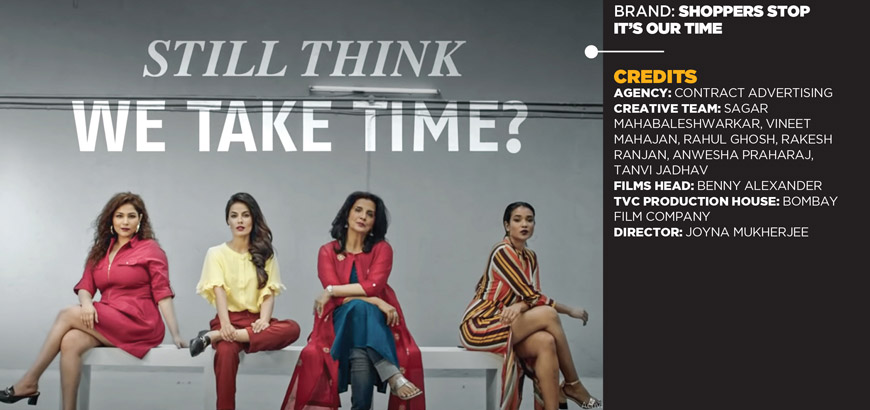 That women take a lot of time to get dressed, put on makeup, and get ready is something we've all heard. We thought it's time we said the unsaid. That the world actually took a lot of time in getting ready for women. #ItsOurTime takes on a stereotype and leaves with a much larger statement, one that needs to be said right now.
VINEET MAHAJAN
Head of Art – India, Contract

The campaign is a bold but positive expression of women who want to be a part of progressive times, through their own progress. Women audiences are important not just for shopping, but their social influence is also extremely important, as is their contribution in building a more whole some workforce.
UMA TALREJA
Customer Care Associate, Chief Marketing & Customer Officer, Shoppers Stop