Thums Up Charged is all set to #TakeCharge this summer. A distressed situation, secret footage at stake, and two never-say-die protagonists who steel themselves and find a way out. That's the theme of our new film for Thums Up Charged. While this new story retains all the key ingredients of a Thums Up TV commercial, we've added some new elements to the mix.
JANMENJOY MOHANTY
Regional Creative Officer, Lowe Lintas

This new Thums Up Charged campaign seeks to reinforce the 'Never Give Up' attitude, serve as a salute to the uncompromising attitude of heroes, and in the process, encourage people to challenge themselves and unleash their true potential. We are confident that consumers will find enjoyment and inspiration in this campaign, brought to life by our heroes Ranveer Singh and Mahesh Babu.
SHRENIK DASANI
Vice President – Sparkling Category, Coca-Cola India and South West Asia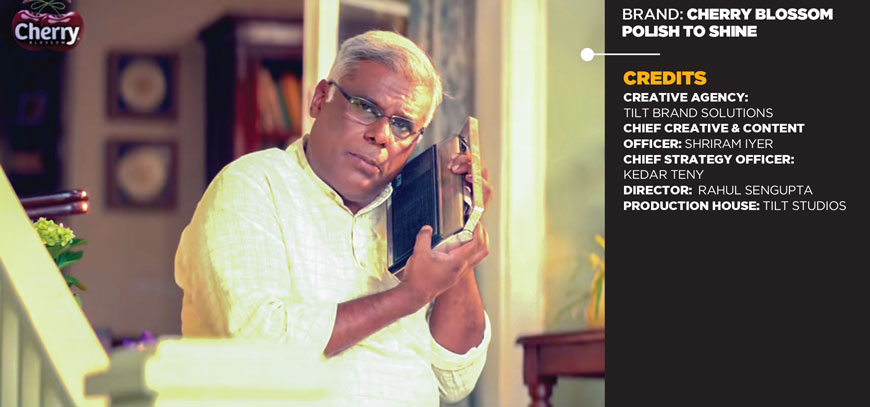 Working on this campaign has been both a privilege and a great responsibility. The brand is iconic and that too with a legacy of some breakthrough advertising. The films in this campaign, while being warm and touching, aim to deliver on a very clear brand task – that of encouraging people to keep their shoes well-groomed at all times.
SHRIRAM IYER
Chief Creative & Content Officer, Tilt Brand Solutions

Cherry Blossom has always been an integral part of the Indian household's culture for dressing up smartly. We are delighted to launch this campaign to revive the culture of polishing shoes in the Indian market. The brand reaffirms the importance of polishing and what this everyday act conveys about the wearer of the shoes. These ads will definitely enhance brand recall in the audience's minds.
SUKHLEEN ANEJA
CMO and Marketing Director, Hygiene Home, South Asia, Reckitt Benckiser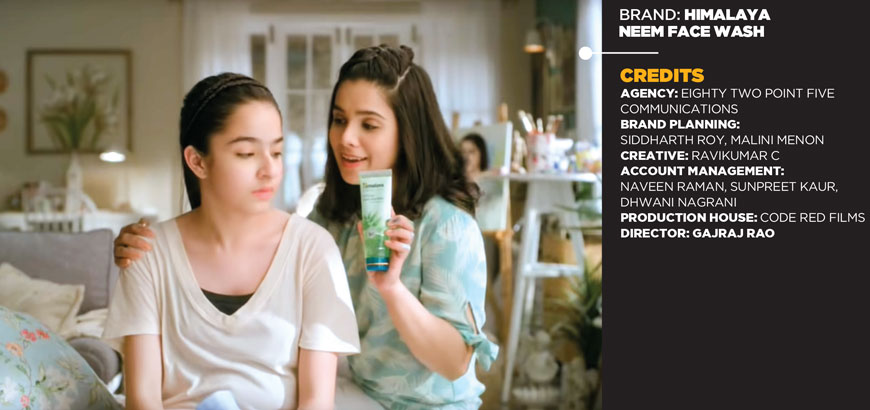 As a creative proposition, the brand has been owning the first pimple in a girl's life for a very long time. We remained consistent to the creative hook and came up with an interesting story between two sisters to establish our proposition.
NAVEEN RAMAN
Senior Vice President & Branch Head, Eighty-Two Point Five Communications

Himalaya Face Wash provides a safe and effective solution for multiple skin problems. When it comes to pimples, consumers don't realize that ordinary toilet soaps can be harsh on them. With this communication, we emphasize on the 'soap-free' nature of Himalaya Purifying Neem Face Wash, along with the antibacterial goodness of Neem and Turmeric to help prevent pimples.
KEERTHIKA DAMODARAN
Brand Manager – Face Wash, Consumer Products Division - Marketing, The Himalaya Drug Company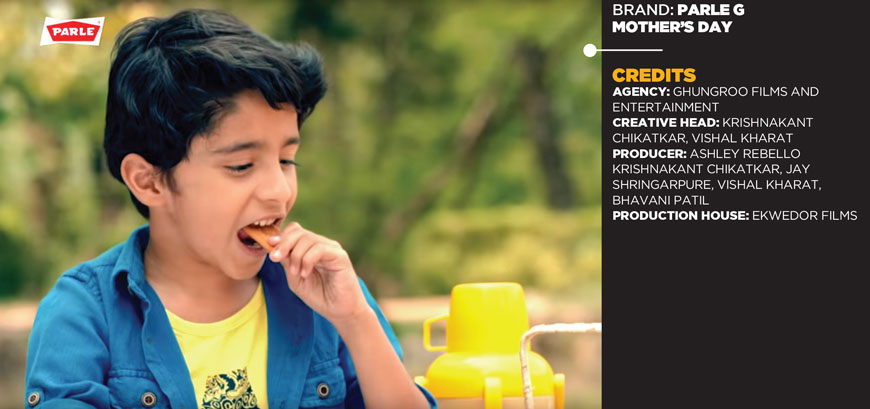 The gratitude of a Mother can never be repaid; however, this song is a humble ode to the power, beauty, resilience and courage of every Mother. 'You are my Parle G' as a campaign itself connects with the content so our focus was on mothers who stands out as a model of inspiration in the film.
KRISHNAKANT CHIKATKAR
Creative Head, Ghungroo Films and Entertainment

Being a mother goes beyond the meaning of the word itself. It's not just about giving birth, but about women who are strong, brave, positive and most of all forgiving. Through this film, we want to pay tribute to moms all across the globe for being a constant companion and support to their children no matter how harsh life is. It is a tribute to the mother's unconditional and selfless love.
MAYANK SHAH
Category Head, Parle Products