There is a world of difference between watching a sport on your phone and watching it in person. At a time when digital viewing is gaining so much popularity, we wanted to encourage people to get off their couches and into stadiums to witness their favourite sport in all its glory.
JONATHAN GEORGE
Creative Director, BBH India

#CricketKaTicket highlights the unmatched excitement that any cricket lover or fan can experience solely at the stadium. This twelfth season of the game has already seen some electrifying matches and with the play-offs looming, the thrill is only going to get more intense.
MARZDI KALIANIWALA
Head - Marketing and Business Intelligence, BookMyShow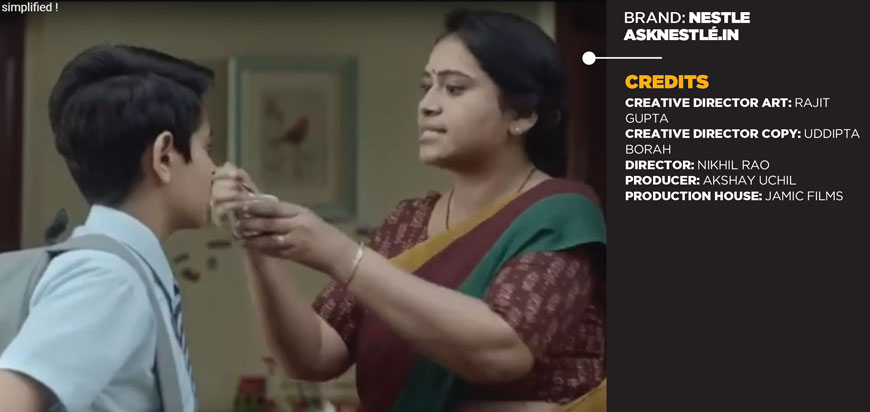 The campaign showcases how relationships of children have evolved with adults around them and how adults are also feeling the need to stay updated to tackle all the questions that children corner them with. The AskNestlé campaign uses light hearted banter and engaging content, to deliver the message.
ALOK LALL
Executive Director and India Head of Advertising Agency McCann World Group

We believe that to ensure holistic growth, it is important for parents to imbibe the right knowledge and best practices to help their children inculcate the right nutritional habits. With our knowledge and expertise in the space of food and nutrition, we believe that with this platform we will be able to provide authentic and reliable information to parents.
RASHI GOEL
VP Consumer Communications, Nestlé India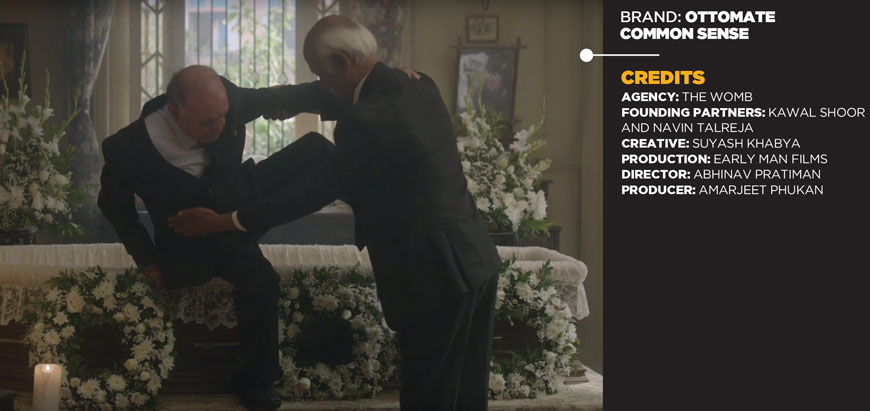 After Saregama Carvaan, this is our next foray into helping our client first zero in on the right innovation that homeowners will truly value. Vishal and his team brought a lot of ideas on how to improve the everyday fan, and from there on, it was a pleasure to work with the Ottomate team to bring those ideas to life.
KAWAL SHOOR
Founding Partner – The Womb

We want to make homes engaging and intuitive. Our products have been designed to make everyday lives better and easier. The smart features in our fans go way beyond aesthetic touch-ups or fancy claims, and are meant to truly make a difference to how people benefit from this category.
VISHAL SEHGAL
CEO & MD, Ottomate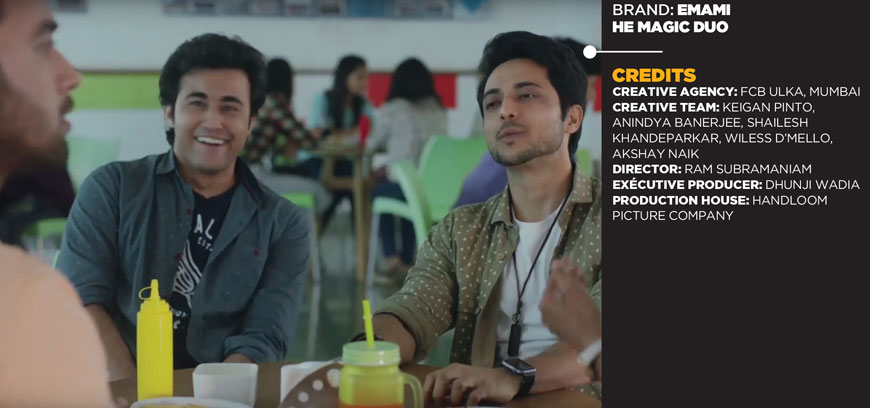 The big idea came from the fact that when you hear that one deo bottle has two distinct fragrances, you are bound to react with disbelief. A product so innovative and so fresh in the market needed some amount of 'pagalpanti'. It's a guy product and it's a guy thing. We laughed our hearts out while writing each script and that made this journey absolutely fun.
KEIGAN PINTO
National Creative Director, FCB Ulka

We found through our consumer research that there is an increasing dual usage trend wherein one in five users currently use two or more Deos on a regular basis just from the need of variety and the urge of not smelling the same every time. Triggered by this consumer need, we have brought in a category disrupting solution through HE Magic Duo where we are offering two fragrances at the price of one.
HARSH VARDHAN AGARWAL
Director, Emami Ltd.