In the TVC, it highlights the issue by reminding consumers of their everyday wellbeing habits and how it remains undone in absence of breathable indoor air, which doesn't only need to be comfortable but also clean. Haier India's PuriCool Series is a breakthrough innovation in the air conditioner market that will surely set a benchmark.
RAJ KAMBLE
Founder and CCO, Famous Innovations

By introducing the state-of-the-art PuriCool technology in our air conditioners, our aim is to provide a solution that stands out as a comprehensive solution to aid wellbeing efforts of Indian families. The TVC aims to create awareness among people about how outdoor air pollution directly affects the quality of indoor air at home.
SATISH NS
Senior Vice President, Marketing and Sales, Haier India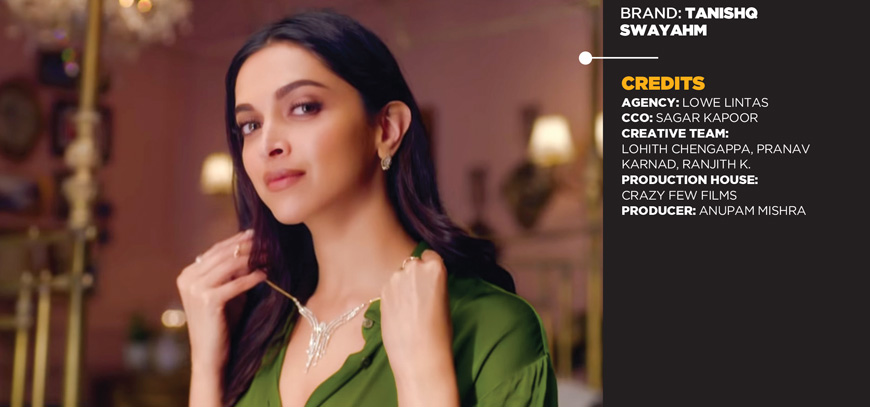 Like the name itself, Swayahm carries an insightful message. Of celebrating oneself at every juncture of life. Women are so busy appreciating and caring for their loved ones that they seldom remember to love themselves. The jewellery is one such gift she gifts herself.
SAGAR KAPOOR
Chief Creative Officer, Lowe Lintas

This time Tanishq brings in Swayahm collection which resonates with every woman who takes pride in herself. She deserves to celebrate her smallest of achievements and failures too because it is these small moments that make all the difference and make her who she truly is.
DEEPIKA TEWARI
Associate Vice President – Marketing, Jewellery Division at Titan Company Limited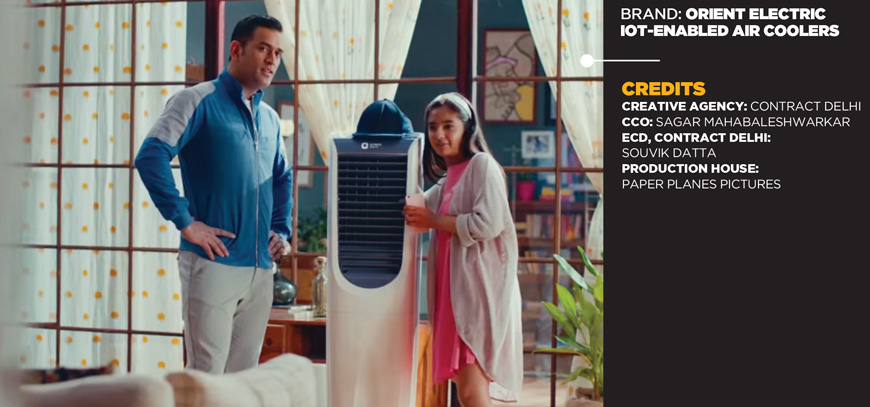 It's not just talking about a new range of coolers but also the fact that it comes from the house of Orient. Which is why it was imperative to use the larger narrative that has been used for Orient Electric time and again, that of MS Dhoni and his on-screen niece 'Chikki'. And subsequently humanise all the innovative features of the coolers within it.
SAGAR MAHABALESHWARKAR
CCO, Contract

The new TV commercial brings out the characteristic features of our air cooler range by means of a witty dialogue between MS Dhoni and Chikki. I am sure that this TV spot will capture the audience attention and create a lot of excitement about Orient's IoT-enabled air coolers.
SAURABH BAISHAKHIA
Sr. VP and Business Head, Home Appliances, Orient Electric Limited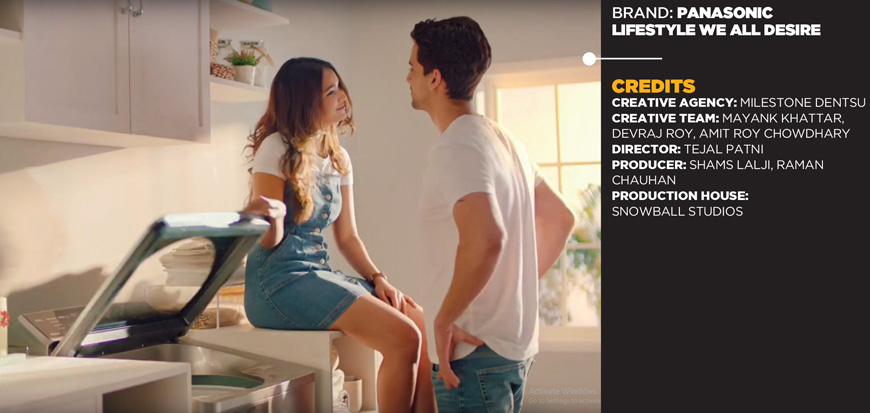 Panasonic has set new benchmarks with its ground-breaking campaigns many times in the past. This time, the challenge was to create a communication that talks about everything without losing out on anything. We are super excited to launch this campaign as it presents Panasonic in a brand-new avatar.
UJJWAL ANAND
Country Head, Milestone Dentsu

For over 100 years, Panasonic has been enriching lives across the world with its diversified product portfolio. And this year it was imperative for us to take the offering to the Indian consumer under one unified roof of 'Aspire to More India' that exquisitely puts forth our brand philosophy and encourages our consumers to aspire for a better living & go beyond".
SARTHAK SETH
Chief Marketing Officer, Panasonic India