As we were brainstorming on finding a real insight for the election campaign, we realized that none of us had the moral high ground to speak on the subject. Most of us have migrated to another city for work years back and had never made an effort to go back home to cast our vote. Instantly we knew that we have hit upon an insight that will strike a chord with millions like us and thus came up with the campaign.
BODH DEB
Vice President & Branch Head, Autumn Grey

With this unique initiative, we hope to remind everyone that the chutti that they might have been ignoring all this while, shouldn't be disregarded at all. Reinforcing this thought process, we have announced an official #EkDinKiChutti for all outstation employees who are registered in their home towns, giving them an opportunity to #TravelToVote.
JAI KRISHNAN
CEO, Samsonite South Asia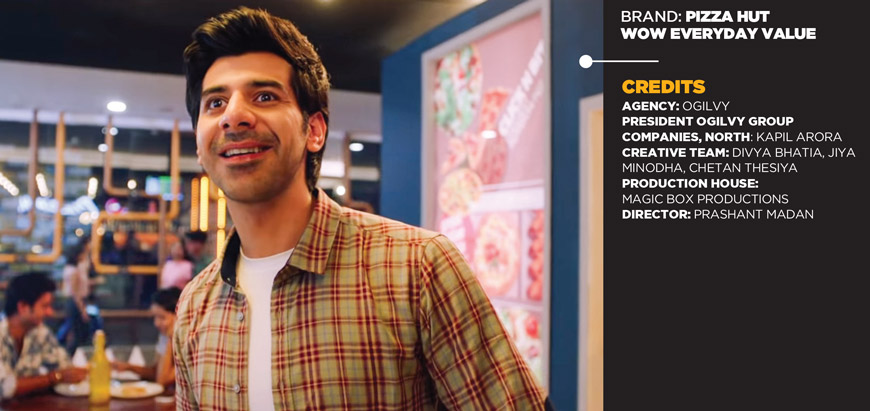 In the world of Pizzas, where value often comes at the cost of quality, Pizza Hut is the exception. With its 'Wow Everyday Value' offering, consumers can now feast on the tastiest pizzas, at an accessible Rs 99 price point. Naturally, that makes Pizza Hut the destination of choice for pizza lovers. Our communication simply dramatizes the same.
KAPIL ARORA
President Ogilvy Group Companies, North

Ever since Pizza Hut entered India, customers have consistently given us a lot of credit for serving the tastiest pizzas and giving them a great experience. No surprises that we have been adjudged as the Most Trusted Brand by a reputed media house for the 13th time in a row.
PRASHANT GAUR
Chief Brand and Customer Officer, Pizza Hut India Subcontinent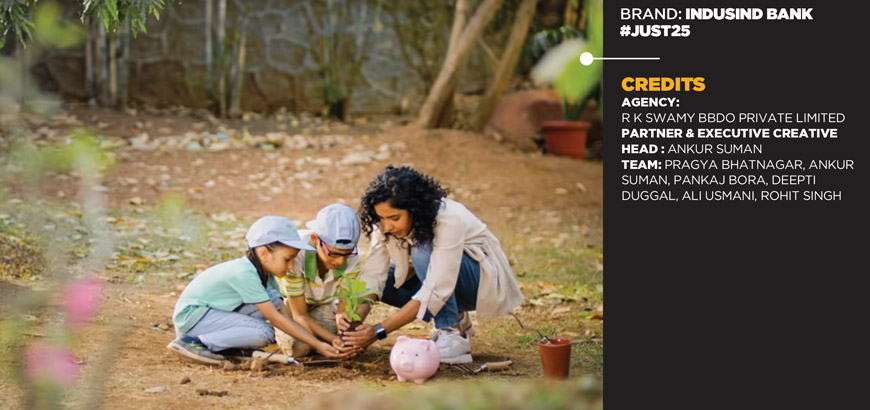 In a category that loves to flaunt legacies and play the 'we fulfil your dreams' song, IndusInd Bank has emerged as a distinctly youthful, innovation-oriented brand. So its 25-year celebration had to be different from the regular 'silver jubilee' approach. At 25, IndusInd Bank shares the spirit of 25 year olds who are making a positive difference to the world around us.
ANKUR SUMAN
Principal Consultant & Creative Head, R K Swamy BBDO Private limited

2019 is indeed a celebratory year as IndusInd Bank turns 25. Our #Just 25 campaign embodies the many attributes of who we are and what we have achieved in our wonderful 25-year journey. There is an exuberance and joy at what we have achieved, but more importantly there is a sense of anticipation and promise of what lies ahead. The campaign underscores our constant commitment to our customers over the years.
ANIL RAMACHANDRAN
EVP & Head, Marketing and Retail Unsecured Assets, IndusInd Bank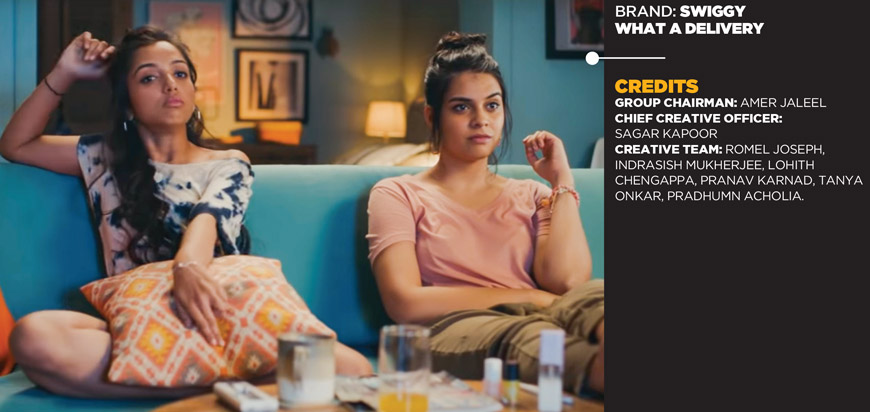 Swiggy has grown to a massive footprint of 120+ markets in a very short period. We have kept this growth in mind with the current IPL campaign and made the idea more inclusive, across markets. 'What a delivery' was loved both as a thought and an execution. It definitely has the potential to stay fresh yet memorable, hence we carried forward the thought.
SAGAR KAPOOR
Chief Creative Officer, Lowe Lintas

This cricketing season, we wanted to highlight how Swiggy is there for you when food comes in the way of what you really want to do, which is watching cricket in this case. Be it roommates or long-lost friends watching the big match, or even those witnessing the IPL frenzy from the sidelines, the ads bring alive the convenience users turn to Swiggy for.
SRIVATS T.S
VP Marketing, Swiggy