This campaign captures the craziness that goes through India around the IPL. It builds on the insight that only eight out of 4000 cities and towns in India have an IPL team. And now cricket fans in the rest of the 3992 cities brought together by their love for Pillsbury Cookie Cake, have finally found a team they can call their own.
RAJDEEPAK DAS
MD India and Chief Creative Officer, Leo Burnett, South Asia

Pillsbury Cookie Cake is an all-family snack that has revolutionised the premium cookie category with its multi-textured, highly indulgent soft baked format. It is loved by kids and adults alike, much like IPL, the biggest entertainment property in India. Our new campaign builds off this insight in a fun way that makes an instant connection with fans all over the country.
SALIL MURTHY
Managing Director, India & South East Asia, General Mills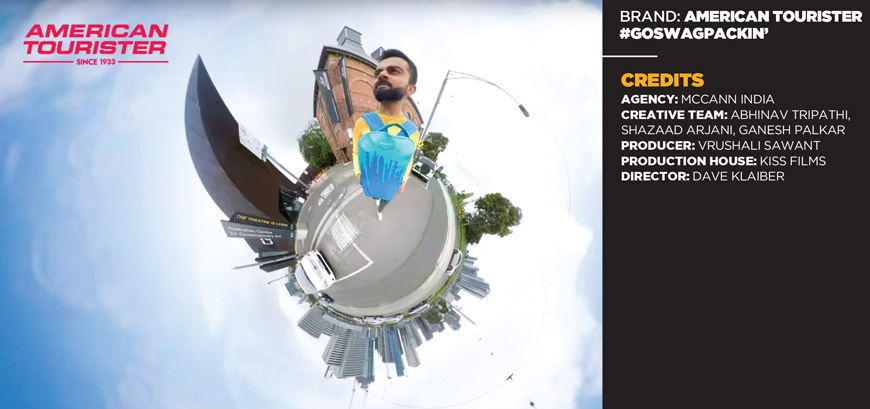 Following in the footsteps of our last campaign, we wanted to up the Swag this year, while also focusing on the international look and appeal of the American Tourister backpack. So we got Virat to travel our little planet with the bags, quite literally.
ABHINAV TRIPATHI
Executive Creative Director, McCann India

I'm thrilled to announce that we've taken #SwagPacks to the next level with this latest campaign. Our newest range of #SwagPacks is all about exploring the world and living life to its fullest, and the global icon that is Virat Kohli complements the brand and the communication perfectly.
ANUSHREE TAINWALA
Executive Director Marketing, Samsonite South Asia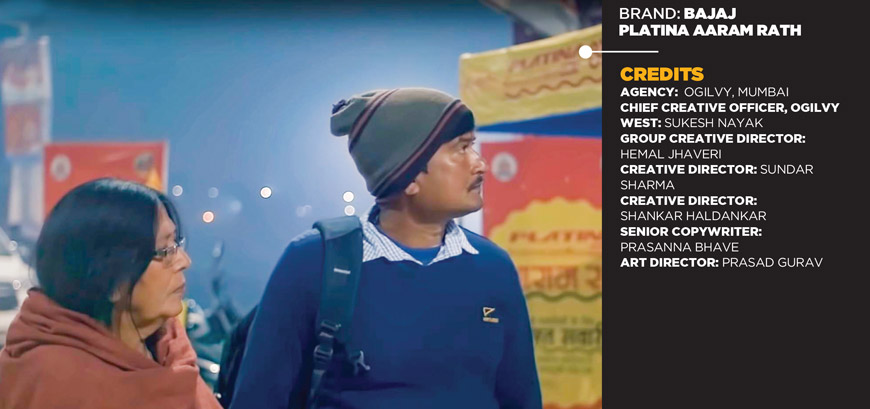 People come from across the country to take the holy dip at Kumbh. By running this free Aaram Rath service on the most comfortable motorcycle, we are happy to have helped so many elderly people get to the ghat in the most comfortable manner.
SUKESH NAYAK
Chief Creative Officer, Ogilvy West

Platina stands for comfort. When we encountered this opportunity, we were clear that this activity will bring relief to people in need of help to reach the ghats, and that Platina is the right vehicle of choice for it. From there on, we worked on retro-fitting a secure two-sided backrest specially made for the audience. We are thrilled that this activity has been so well received.
NARAYAN SUNDARARAMAN
Vice President, Bajaj Auto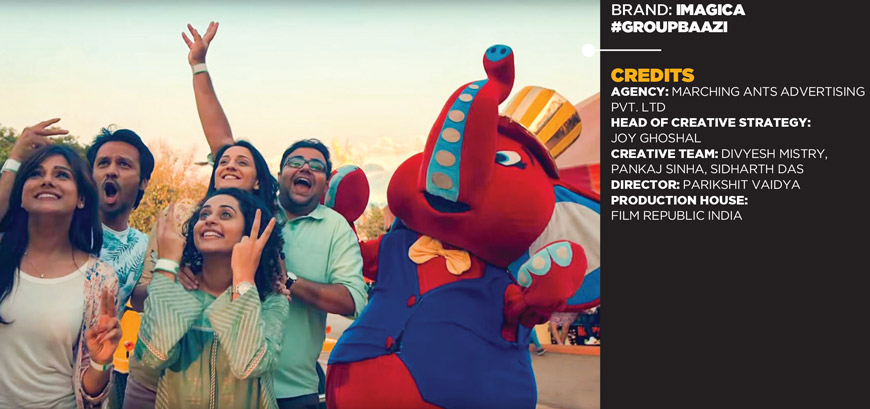 Going beyond the predictable way of advertising the key attractions of a theme park, the campaign was aimed at bringing to the fore beautiful moments of fun and pleasure with a larger group of likeminded people sharing a similar mind-set in the simplest way. The story of the ad film has been structured to appeal and build connect, with the right audience.
JOY GHOSHAL
Co-Founder and Head - Creative Strategy, Marching Ants

In India, people always bond with each other and form big groups to have fun and it starts right at home extending to every phase of an individual's life. This is validated by the visitors' trend observed at Imagica where people usually come in groups of families or group of friends beyond only a single family unit. We are truly excited to see how the campaign unfolds.
RAVEENDRA SINGH
Head of Marketing, Sales and Strategy, Imagica.