When a network works perfectly fine, no one ever remembers the people who work behind the scenes to make it run seamlessly. This insight is what helped us humanize the network improvement efforts of Vodafone, while staying focused on delivering the message - seamless network experience even in crowded places because we are adding a tower every hour.
KIRAN ANTONY
Executive Creative Director, Ogilvy & Mather Advertising

For any telecom service provider, network engineers are the backbone for providing uninterrupted connectivity. Through this campaign, we are saluting these heroes for helping us deliver superior customer experience. The #StrongerEveryHour campaign finely captures the essence of providing a seamless network experience.
SASHI SHANKAR
Chief Marketing Officer, Vodafone Idea Limited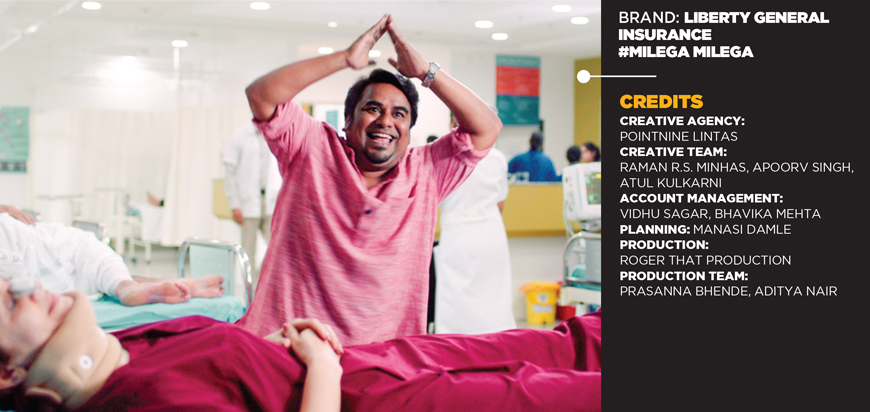 The word 'claim' has become synonymous with 'unsure' – that is the default thinking in consumers' minds today. The films are conceived to disrupt that thinking in a very quirky, yet relatable manner, while associating the brand with the magical word that consumers want to hear – 'milega'.
RAMAN R.S. MINHAS
Group Creative Director, PointNine Lintas, Mumbai

With this campaign we are motivating people to fearlessly go forward and avail the benefits of being an insured individual. This campaign also marks a start of a new direction in our brand strategy and we have some exciting plans which will fructify over time.
ROOPAM ASTHANA
CEO and Whole Time Director, Liberty General Insurance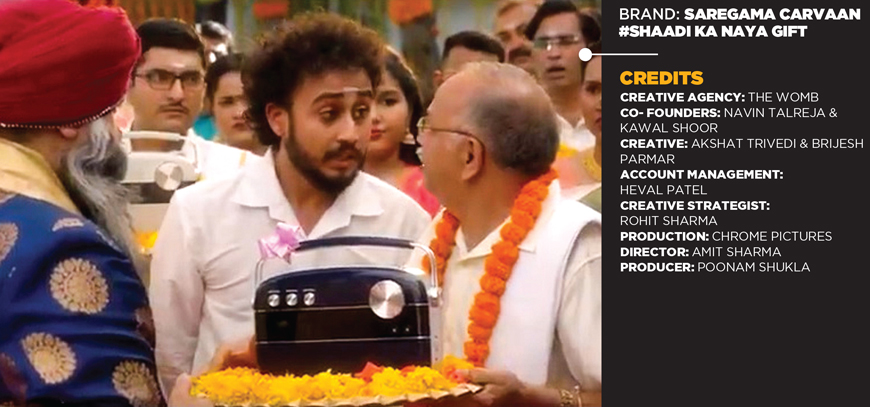 We thought this was a great way to position Carvaan within the ritual of 'Milni'. Such rituals inherently bring along a lot of awkwardness within the family members. Milni is like the marriage of two families, and Carvaan with its 5000 evergreen songs can be the ice-breaker, with the thoughtfulness of the gift making it easier to like the other person.
KAWAL SHOOR
Co-Founder, The Womb

Weddings are not just about the meeting of two hearts, but the meeting of the minds and hearts of two families. And there is nothing that joins hearts faster than songs. The current campaign pitches Carvaan as the perfect reciprocal gift amongst families for the wedding season.
VIKRAM MEHRA
Managing Director, Saregama India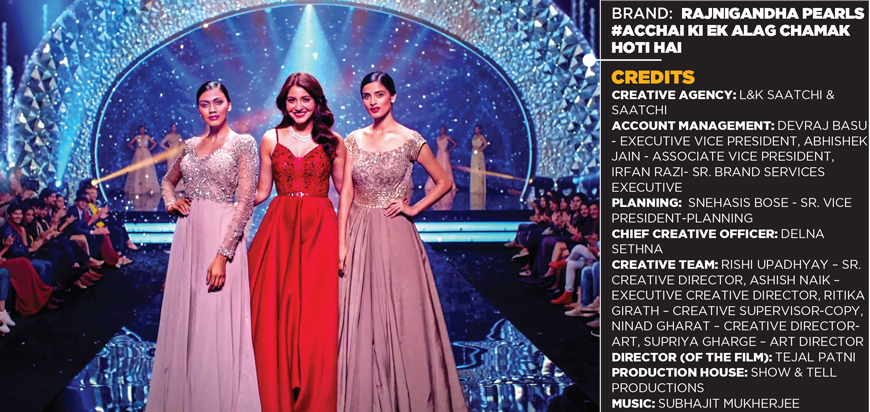 This story is based on a small act of goodness done instinctively by Anushka that has a huge impact. The insight comes from how we react when we see someone in trouble. A person who is naturally kind-hearted will automatically reach out to help, without a second thought.
RISHI UPADHYAY
Creative Director, L&K Saatchi and Saatchi

This new TVC has a touching story, coupled with delightful execution. The philosophy of goodness has in fact, become an essential part of the brand's identity. We are happy to associate with Anushka Sharma, who has surpassed her area of talent and has progressed to uphold philanthropic causes.
RAJEEV JAIN
Vice President, Marketing, DSL