Tinder is more than just an app that enables 'dating'. It's a plethora of life experiences and a whole lot of fun. That's the spirit we wanted to capture with our new campaign - tailor-made for a young and restless generation that doesn't want to commit to adult choices.
SAMBIT MOHANTY
National Creative Director, J Walter Thompson

Tinder represents endless possibilities where each right swipe opens up a new world of unique possibilities. Every swipe is a new connection, a potential epic memory or a valuable lesson in self-discovery. The film captures all the potential connections and social interactions, which eventually shape our world views as well as self-identity, that Tinder can facilitate.
TARU KAPOOR
GM, Tinder India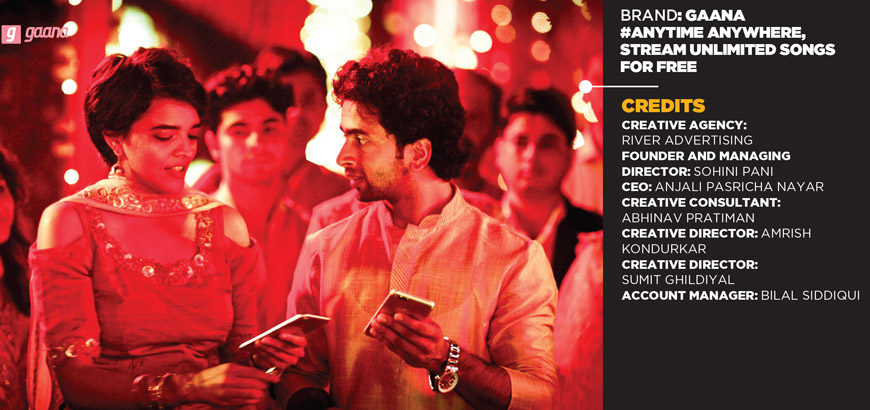 Whatever the mood you're in, there's a song at your fingertips. Yet, there's a large chunk of music lovers who are in the habit of listening to the radio or downloading songs. We wanted to break that habit and get people to switch to the ease and variety of Gaana.
SOHINI PANI
Founder, and MD, River Advertising

Our latest campaign aptly portrays the inconvenience of downloading music which is a slow, unviable, and largely obsolete process. We're certain that the reliability, honesty, and practicality of our campaign will go a long way in convincing music lovers from the heartland to make a change and also cater to the preferences of music enthusiasts across metros, Tier 2 and 3 markets.
PRASHAN AGARWAL
CEO, Gaana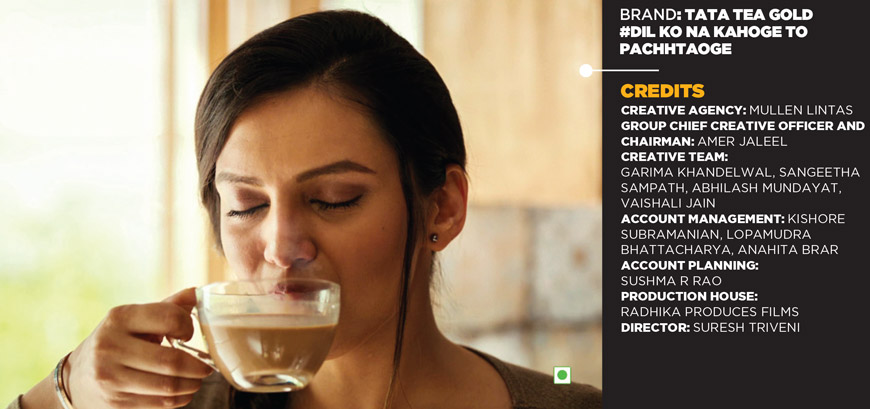 While this film shows a young woman struggling to listen to her heart about a career choice, it's a film that speaks to so many of us. The mother in the film knows what her child wants, and that she will regret it if she doesn't listen to her heart. Using a simple analogy of a cup of Tata Tea Gold, its tempting aroma and taste, she guides her daughter to listen to her heart.
AMER JALEEL
Group Chief Creative Officer and Chairman, MullenLowe Lintas Group

Almost all of us will have stories to tell when it comes to 'regret' and 'not following our heart'. We have leveraged this basic human insight to create an emotional narrative around following your heart with this film 'Dil Ko Na Kahoge To Pachhtaoge'. The TVC addresses the perennial dilemma between the head and the heart that transcends the boundaries of age and time.
PUNEET DAS
Marketing Head, Tata Global Beverages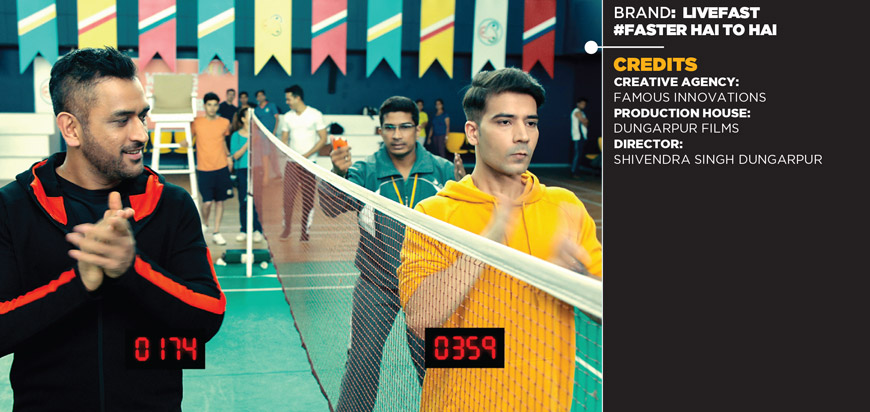 Having two great performers at the helm - LivFast and MS Dhoni, the ideology of being faster than the rest resonated strongly. We kept in mind the positioning of the brand in collaboration with Dhoni and the fast performers. The result is three intriguing creatives depicting a powerful case for 'Faster Hai to Hai' tagline and demonstrating the core USP of the new product offerings.
RAJ KAMBLE
Founder & CCO, Famous Innovations

Dhoni is known to be a finisher; someone who stays cool and performs, no matter what the situation. This association is like a perfect handshake, as we believe in a common ideology. Our new product offerings are unique, with faster-charging inverters that can also charge on lower voltage and batteries which will provide extra back-up. This is well resonated in this 360-degree marketing campaign.
GURPREET SINGH BHATIA
CEO, LivFast Batteries