Through this campaign, Titan Raga challenges the idea of beauty that often underscores flawless perfection which is impossible for most women to attain and highlights the beauty of her achievements. The scars/marks of a mother, a breast cancer survivor, an army officer or a performer are a result of their achievements. And they should be worn with pride.
MAHESH GHARAT
Chief Creative Officer, Ogilvy

The beauty of a woman does not lie in a societal imposed idea of perfection, but rather, in her acceptance of her unique beauty. Design stories that celebrate the allure of imperfection are at the core of the product truth of the Raga 'I Am' collection. This collection embodies the true spirit of individuality, a fitting tribute to the woman of today.
SUPARNA MITRA
CMO, Titan Watches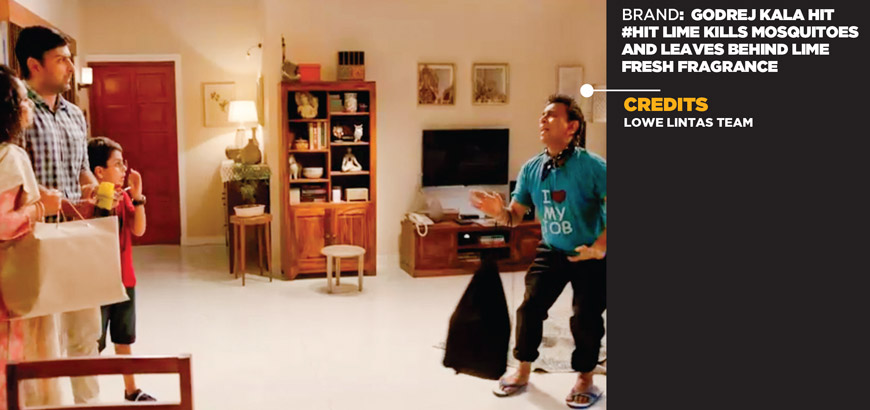 The brief was twofold - we had to continue building relevance for the Aerosol format by educating people about the dangerous mosquitoes hiding in corners, and also introduce the new lime fragrance. The film captures both these key messages in humorous way.
ARUN IYER
Chairman and CCO, Lowe Lintas

Lime fresh fragrance is a key offering from Kala HIT, added to our portfolio in 2015. Killing dangerous mosquitoes hiding in every corner of the house, and pleasant fragrance are the dual benefits people can derive from this aerosol variant. The TVC successfully highlights Kala HIT lime fresh as a convenient solution for households.
SUNIL KATARIA
CEO – India & SAARC, Godrej Consumer Products Limited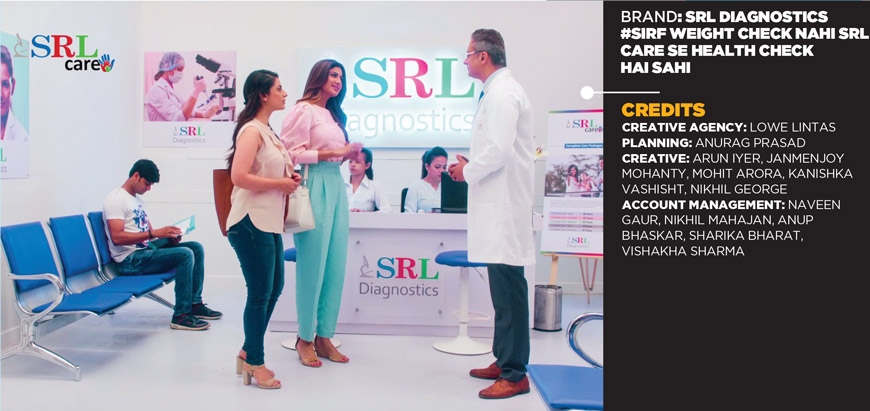 To be on track with one's fitness goals, it's important to monitor health parameters and a customized, preventive check-up will help in achieving that. SRL Diagnostics has been working towards creating this behaviour.
NAVEEN GAUR
Chief Operating Officer - Lowe Lintas

Let's start making good health and wellness a priority for ourselves, families and the nation. We will continue to drive the campaign across various platforms as we see it as a medium that will bring real change in the market and the country as a whole.
VIKRAM AHLUWALIA
Director – Marketing, SRL Diagnostics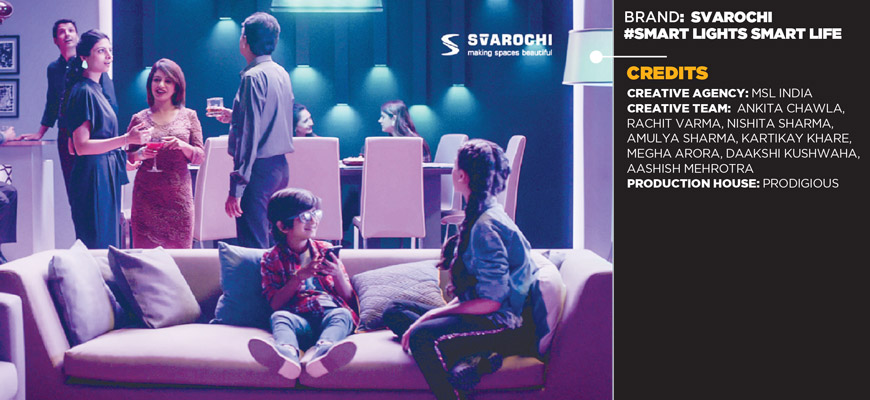 We wanted to highlight the many use cases of Svarochi Smart lights, without making it seem too much like a case study. So we told the story from the point of view of a family and how their life is constantly enriched and the moments made more exciting, with these easy to operate smart lights.
ANKITA CHAWLA
Associate Creative Director, MSL India

Through our new ad campaign, we want to convey that our app-operated smart lights with their 16 million colour choices and warm to cool lights, pre-set effects, and various other features, fits everybody's unique choices and personalities and can help transform homes into beautiful spaces.
RAJEEV CHOPRA

Co-Founder & CEO, Svarochi