The film is centered around today's youth culture and their genuine issues. It is true, honest and visually disruptive. It is making the point in an innovative way. Hats off to the People team who believed in the idea - and didn't just support the cause in communication, but also in their product line.
RAJ KAMBLE
Founder and CCO, Famous Innovations

We felt we needed to launch this brand with a strong thought and Famous Innovations came up with the idea of 'Why Not?' because that's a question on every young consumer's mind in terms of following stereotypical rules. With 'Why Not?' a specific theme of gender equality emerged and ended with the line, 'Let's Be People First'.
SOORAJ BHAT
CEO-Fast Fashion, Aditya Birla Fashion and Retail Ltd.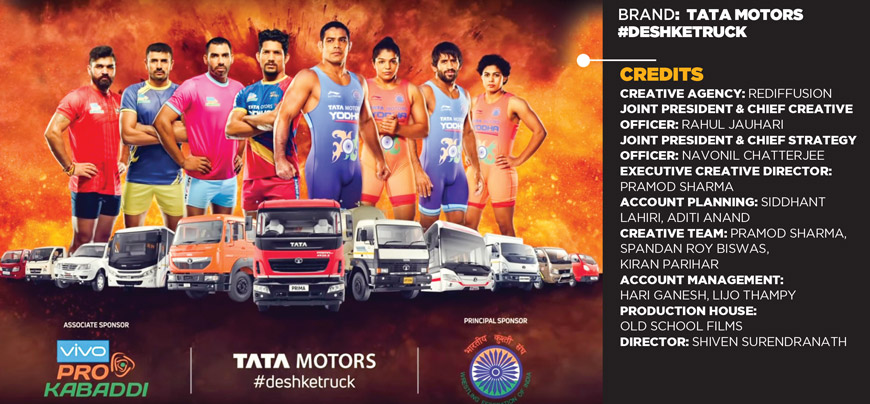 Tata Commercial Vehicles are the lifeline of India. Be it goods, Ganesha idols or sports felicitation processions, the Tata vehicles carry emotions with them, making them the heartbeat of the country. Our idea stemmed from this insight, executed nicely by Old School Films.
PRAMOD SHARMA
Executive Creative Director, Rediffusion

In essence the 'DeshKeTruck' positioning embodies our vehicles and the movement of the Indian economy at large. Tata Motors Commercial Vehicle's association with Kabaddi and Wrestling is our acknowledgment of the undeniable and unstoppable 'sportification' of India through these homegrown sports.
UT RAMPRASAD
Head – Marketing and Brand Communications, Commercial Vehicle Business Unit, Tata Motors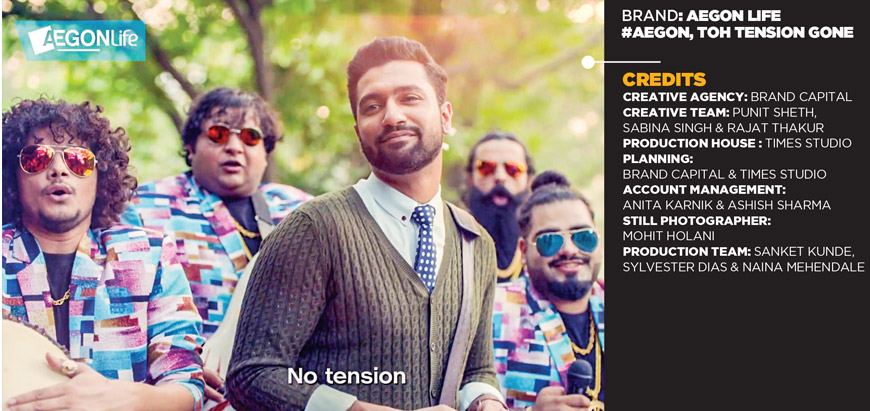 Aegon Life has always approached marketing insurance products for the millennial audience in a unique and differentiated way. We at Brand Capital are delighted to be a key shareholder in Aegon Life and to also provide marketing support through our brand strategy team.
SAM SUBRAMANIAM
CEO, Brand Capital

Our new campaign brings to the forefront that stress is a major concern in today's time and while everything else remains uncertain, protecting your loved ones and their dreams should not be a reason to take tension. The campaign urges the new generation to not procrastinate and to act right away.
VINEET ARORA
MD & CEO, Aegon Life Insurance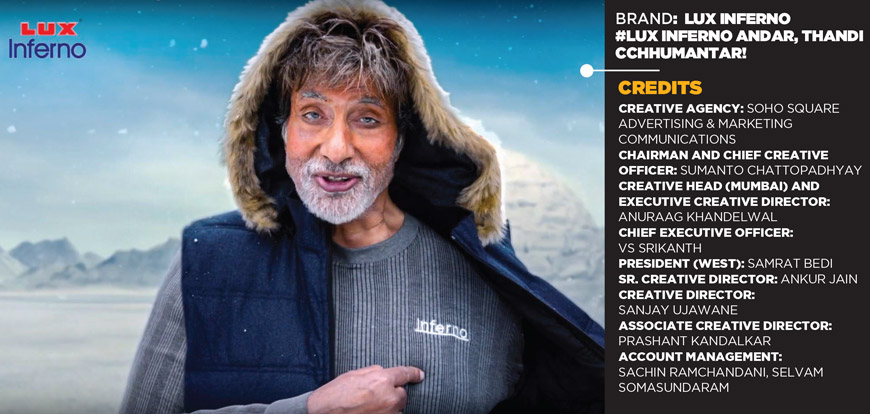 The task was to connect with our TG in an effective and entertaining manner. From the start, we were very clear that we wanted to use Amitabh Bachchan in a never-seen-before avatar to make the ad memorable and let it stand out among others.
ANURAAG KHANDELWAL
ECD and Creative Head (Mumbai), Soho Square

Continuing the brand promise of comfort, style, quality and affordability we are confident that the entire winter wear range of Lux Inferno will strike a chord with our target audience. Amitabh Bachchan's association will also help us make further inroads in Tier II and Tier III towns.
SAKET TODI
Senior Vice President, Lux Industries