The new creative interpretation of #settingnahiki is another beautiful idea that will resonate with the target group. From a successful launch in 2008 to this fitting association with MSD, it has been an enriching experience to be a part of this brand's growth trajectory. This will surely be a game changer.
VIRENDRA SAINI
Executive Director, Triton Communications

Officer's Choice Blue snacks has always stood for a strong sense of purpose. Positioned on the platform of righteousness, the brand has built a distinctive personality around honesty and integrity. MS Dhoni as a brand, embodies similar values and we found a strong fit to pursue this engagement.
AHMED RAHIMTOOLA
Head Marketing- Allied Blenders & Distillers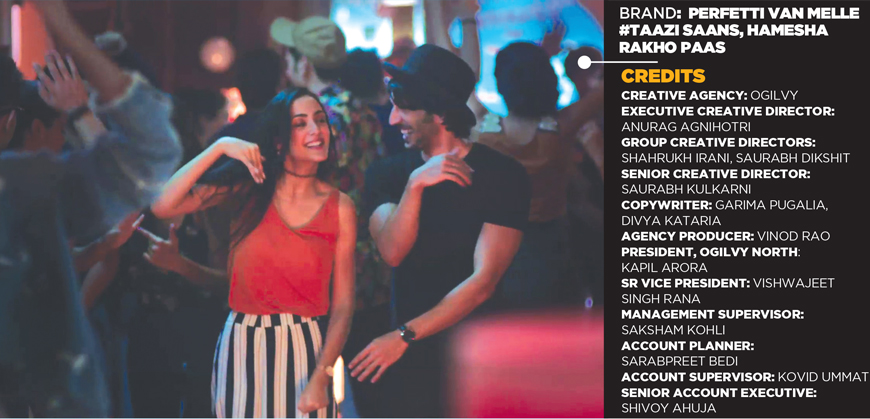 The launch campaign for Center Fresh Mints highlights various relatable situations in the lives of today's youth when you would need instant fresh breath. We have tried to capture these occasions through a hummable, memorable music track.
ANURAG AGNIHOTRI
Executive Creative Director, Ogilvy

We wanted to introduce a truly innovative mint offering under Center Fresh in India, especially with the brand completing 25 years in India next year. Globally we have seen powermints as a category gaining a lot of traction and we would like to develop the category further in India with the launch of Center Fresh Mints.
ROHIT KAPOOR
Director-Marketing, Perfetti Van Melle India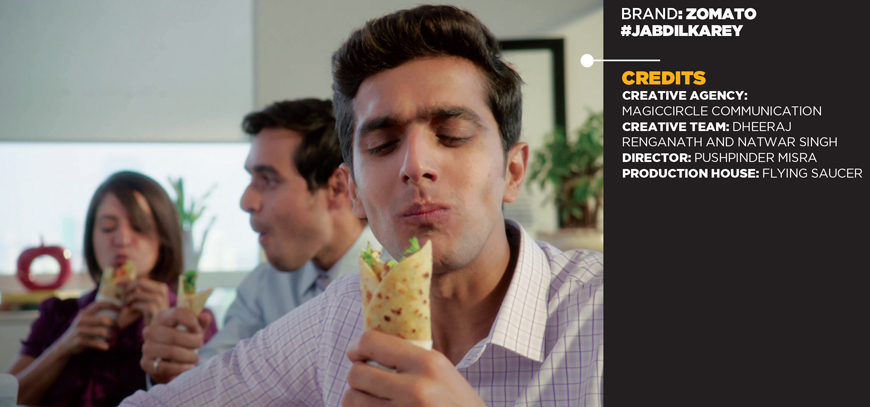 Zomato has always been my go-to online ordering platform whenever food cravings struck and this simply constituted our approach for the campaign. The TVC will undoubtedly support Zomato to further cement its leadership in the food delivery sector.
HEMANT MISRA
Managing Director, MagicCircle

With Zomato's geographical coverage across 56 cities in India, there is no better time than now to leverage TV as a medium to get our message out there and connect with our current and future customers. The campaign is based on a simple but powerful insight around our users' desire for food.
MOHIT GUPTA
CEO - Food Delivery Business, Zomato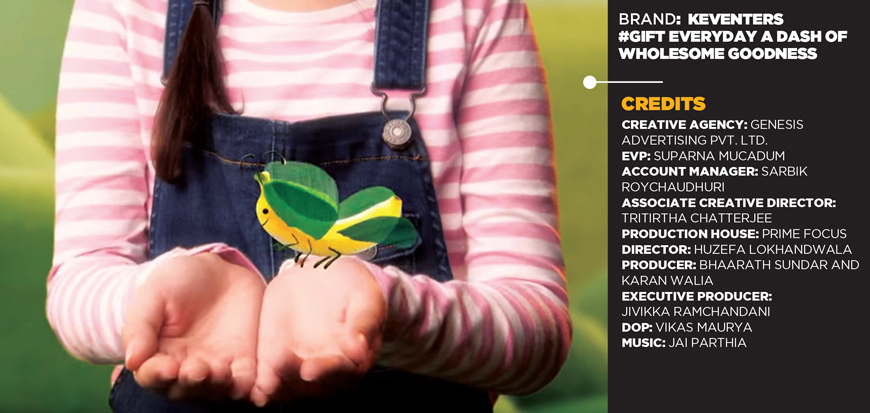 Bananas are perceived as a boring fruit. We wanted to make the product fun and enjoyable, especially for kids. Hence stop motion has been used as a device to capture and create a romance around the product. This has been beautifully presented with the 'Banana Wonder World' story.
SUPARNA MUCADUM
EVP - Genesis Advertising

The launch of the first integrated campaign to market bananas in India is an important milestone for us. It is another step towards achieving our objective of making bananas a staple food in every kitchen across the country.
MAYANK JALAN
CMD, Keventer Agro