We wanted to bring alive the innovativeness of the Van Heusen Move Labs collection in an interesting way. Parkour as a context complimented London as the setting to perfectly represent the functionality of the collection. The Van Heusen brand is all about high energy, action, dynamism, and this was a great opportunity to showcase the same.
PRAMOD CHAVAN
Creative Director, Famous Innovations

We are very excited to launch Van Heusen's Move Labs collection, the first of its kind in India, which is in line with our larger vision of providing fashion with functionality through a range of innovative products that exceed our consumers' expectations on the parameters of comfort, convenience and class.
ABHAY BAHUGUNE
Chief Operating Officer, Van Heusen, Aditya Birla Fashion and Retail Ltd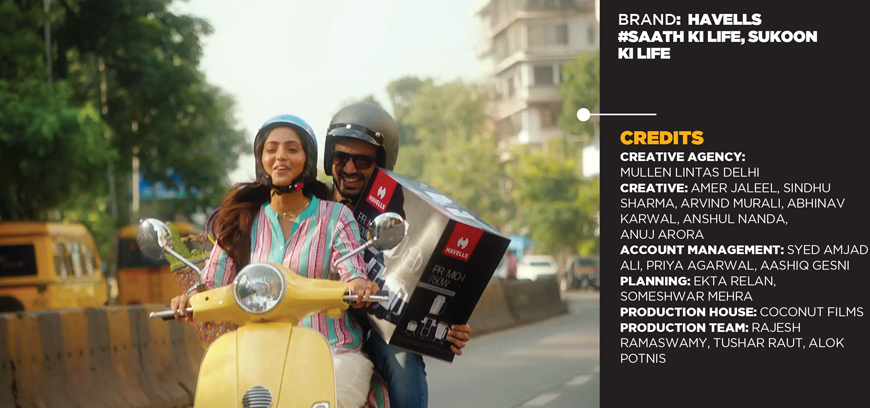 At the beginning of their careers, couples don't have extra help and have to do most of the housework themselves. There is also a new reality where there is equality and warmth in relationships, with the belief in being equal partners in everything they do.
SYED AMJAD ALI
President, Mullen Lintas

The home appliance category has seen the entry of many new players, apart from existing players who have ramped up their efforts to target consumers aggressively. In this competitive market scenario, we needed to position the brand as an excellent solution provider, with great products, which helps with household work.
AMIT TIWARI
Vice President, Marketing, Havells India Ltd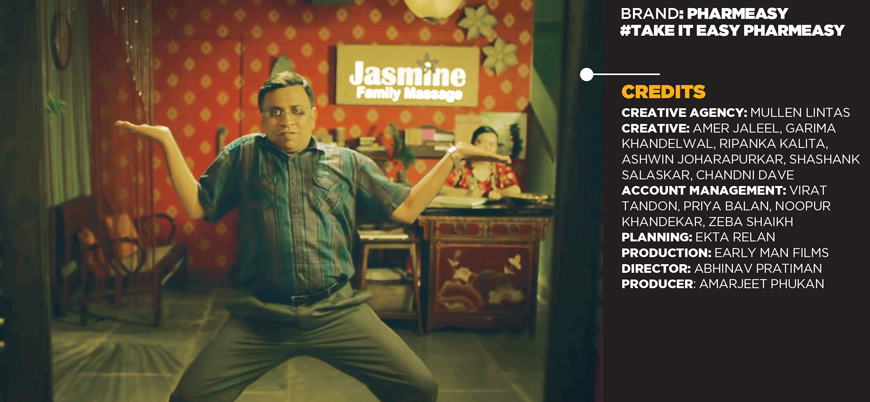 For PharmEasy, the strategy, the idea and the execution were so fused with one another that we had full conviction to go ahead with it. 'Take it easy PharmEasy', can be an eternal tonality and idea for our brand.
AMER JALEEL
Group Chairman and CCO, MullenLowe Lintas Group

We were very happy to work with the Mullen Lintas Team and the results were very exciting. Considering the agency's work portfolio, we are confident that the association, especially this campaign will ensure an effective brand strategy and communications and give us the desired growth.
DHAVAL SHAH
Co-founder, PharmEasy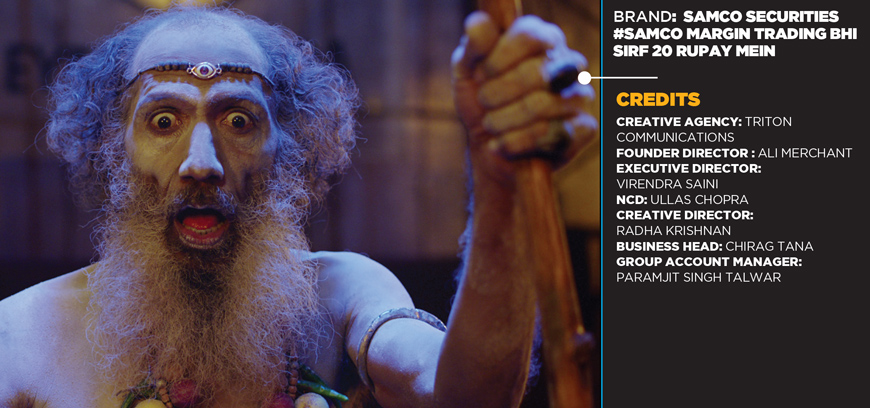 The task here was to communicate the unimaginable offering of Margin Trading at a flat brokerage fee of Rs 20 from SAMCO. The creative idea, that this product offering can leave the best of the best surprised, takes the proposition to another level.
ULLAS CHOPRA
National Creative Director, Triton Communications

We at Samco Securities are committed to providing low-cost solutions for the trading and investing needs for all. Triton Communications has managed to convey this key message to our viewers through our recently launched campaign.
DR. PALLAV KAPOOR
Vice President, Marketing and Analytics, Samco Securities