With this campaign, we wanted to point out that since Nerolac is already present in many homes in different forms, protecting and beautifying products, why not choose it to revamp the walls of one's house as well? Bringing in Ranveer Singh was a conscious decision to enhance the brand's appeal and to complement its evolving philosophy.
KULVINDER AHLUWALIA
President, FCB Ulka Mumbai

The new campaign focuses on the idea of telling our consumers to spare a thought about their household products like refrigerators, cars, washing machines, etc. from the perspective of casting Nerolac's shine on them. And then gradually shifting their attention to the walls that could also get a stylish makeover with Nerolac Paints.
PEEYUSH BACHLAUS
Head – Marketing, Kansai Nerolac Paints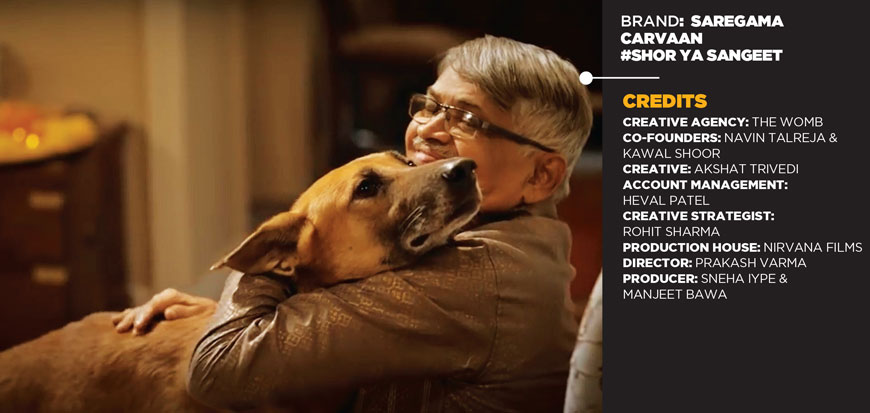 The festive season is gifting time and many brands leverage the same. The challenge we set ourselves was to find a unique point of view and a distinct voice for the brand amidst all the Diwali sameness. 'Shor ya sangeet' came from that place.
NAVIN TALREJA
Co-Founder, The Womb

Diwali is the gifting season in India and Carvaan is the perfect gift which young people can give to their parents and elders during this season. Our brief to The Womb team was to create an ad which is clutter-breaking and has the essence of nostalgia which the product carries.
KUMAR AJIT
Vice President - Sales & Marketing, Saregama India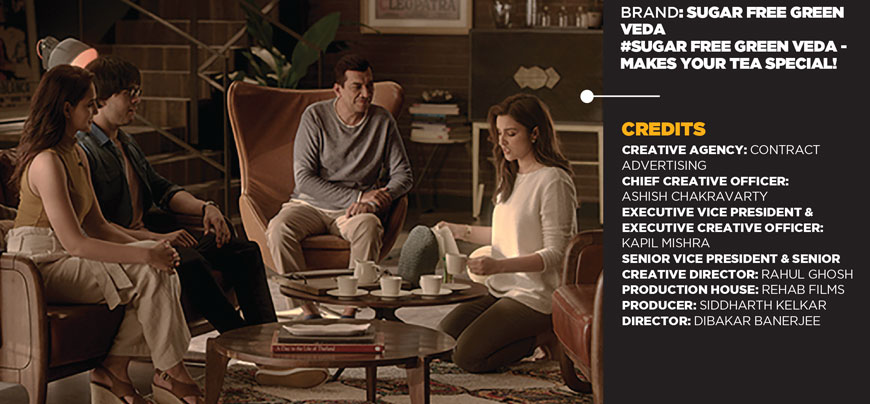 Since this is an innovative product, it was extremely important that we demonstrate how the product functions. We created intrigue and surprise around its benefits. Thus, that when we start explaining about the product, consumers have their eyes and ears open.
KAPIL MISHRA
Executive Vice President & Executive Creative Officer, Contract Advertising

Our new campaign focuses on how Sugar Free Green Veda makes it easy for anyone to make their tea special with the goodness of Ayurveda, great tasting flavour and no additional calories. Our power duo brand ambassadors – Sanjeev Kapoor and Parineeti Chopra have communicated these brand attributes very well in the new TVC.
TARUN ARORA
Chief Operating Officer & Director, Zydus Wellness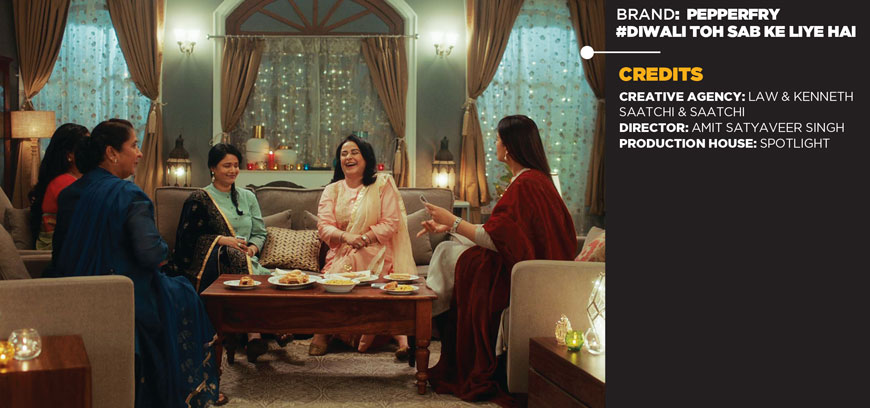 We had a great time creating this magnum opus for Pepperfry. The leadership that Pepperfry has achieved in the furniture market comes to life via the various situations that have been depicted.
DEBARJYO NANDI
Sr. Vice President, L&K Saatchi & Saatchi

Festivities are an intrinsic part of our culture and therefore this Diwali, we want to spark that feeling of home in every Indian heart. Through this campaign, we aim to make ourselves a part of every Indian consumer's home with a feeling of festivity, irrespective of the age, gender and cultural diversity.
KASHYAP VADAPALLI
Chief Marketing Officer, Pepperfry