Every World Heart Day, Saffolalife has been raising consciousness of people towards heart health. This time we discovered a powerful insight from something that most of us worry about but don't link to heart health, which is the presence of belly fat. This is how the idea of 'Dil ki haalat, pet se pakad' was conceptualised.
SURAJA KISHORE
EVP, GM & National Head Planning, McCann Mumbai

We endeavour to build a Heart Healthy India by encouraging people to take charge of their heart health through small yet impactful measures. This year's campaign drives an important message on how the presence of belly fat can impact one's heart health. And, that people should start taking care of their heart if they can see fat around their belly.
ANURADHA AGGARWAL
Chief Marketing Officer, Marico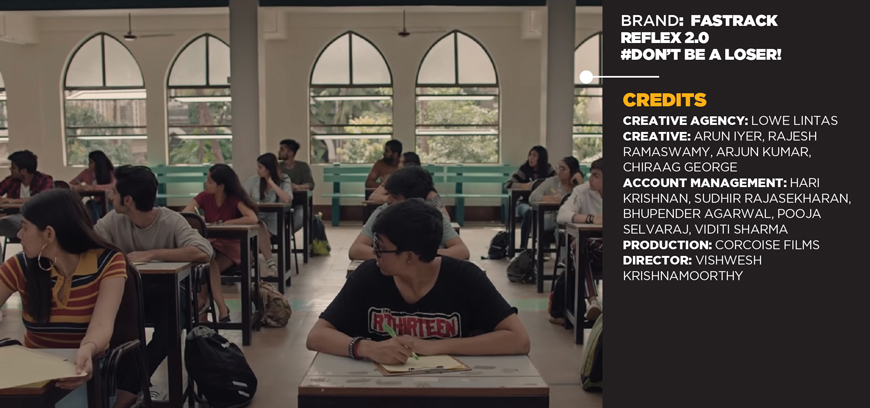 Normal words have a different meaning in the youth context. In its typical, quirky way, Fastrack has explored the world of 'losers' in the context of a new feature on Fastrack Reflex 2.0 that helps locate a lost handset. We're confident this won't be lost on the Fastrack consumer.
HARI KRISHNAN
President – South, Lowe Lintas

The mere thought of losing our phone sends all of us into a panic frenzy. And the perfect solution to this is Reflex 2.0's phone finder feature. While the smart band has other new features, we thought this would be an interesting take to appeal to the growing number of smart wearable users of today.
SUPARNA MITRA
Chief Marketing Officer, Titan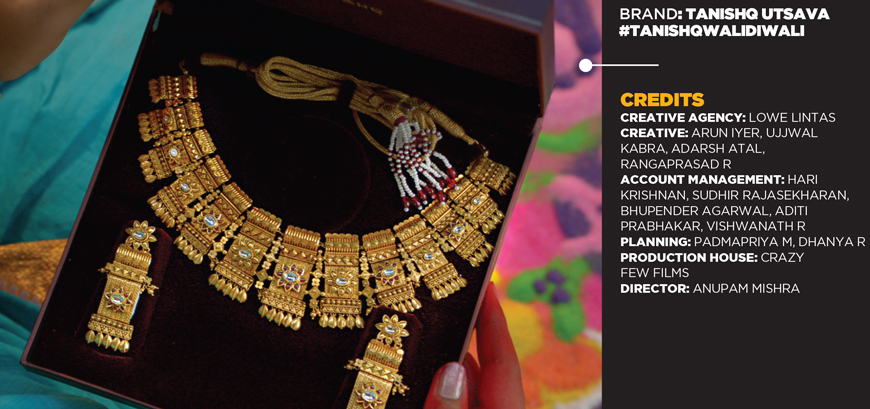 Whether it's rising oil prices or a falling rupee, nothing can dampen the spirit of Diwali. 'Dilwalon ki Diwali' is a celebration of India's unbridled festive spirit and a tribute from Tanishq.
HARI KRISHNAN
President (South), Lowe Lintas

The season of Diwali is always a time for celebration, and we at Tanishq are here to celebrate it grandly with the country. Each piece of our new collection, Utsava shows delicate craftsmanship that brings out the rich heritage and culture that our country has grown in. Whether we are from the North, South, East or West, we all are proud of our country.
DEEPIKA SABHARWAL TEWARI
Associate Vice President, Marketing - Jewellery Division, Titan Company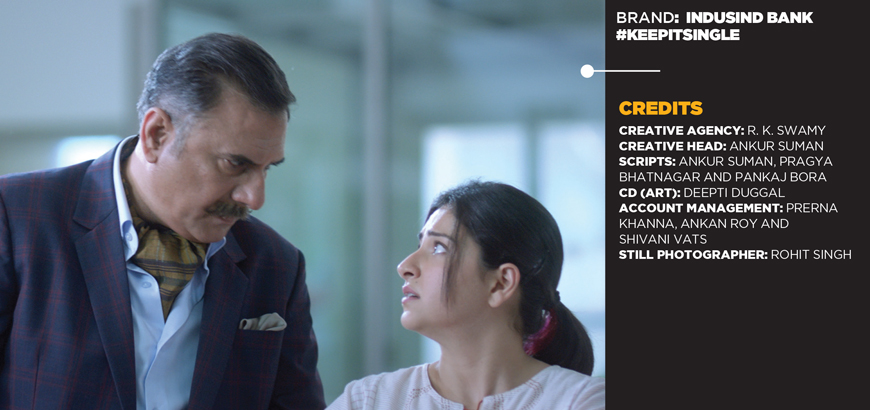 Here's a card that keeps things simpler, by keeping them single. Retaining the tone and style of IndusInd Bank campaigns, this one too uses light-hearted, slice-of-life situations to drive home the message about Duo Card; helping the audience absorb its relevance and utility even better.
ANKUR SUMAN
Principal Consultant & Creative Head, R K Swamy BBDO

IndusInd Bank Duo Card is an innovation that is simple in its idea and uniqueness. The campaign tells the everyday stories of our lives, wherein we are required to choose between debit and credit cards, and how cumbersome that can be.
ANIL RAMACHANDRAN
EVP & Head, Marketing & Corp Communications and Retail Unsecured Assets, IndusInd Bank