It's human nature to put things off. Till something happens that tips the balance. Whether it's buying a home, taking a much-needed vacation, or expanding one's business. This campaign is built around this insight. It urges people to stop putting things off and to do that thing they've been wanting to, by showcasing quick loans from Tata Capital.
D RAMAKRISHNA
Founder & Creative Head, Cartwheel

Our objective is to become a brand of choice amongst retail loan audiences and the campaign is a step in that direction. We believe that the campaign will significantly increase brand awareness and trigger purchase for our key retail loan products – home, personal and small business loans.
ABONTY BANERJEE
Chief Marketing and Digital Officer, Tata Capital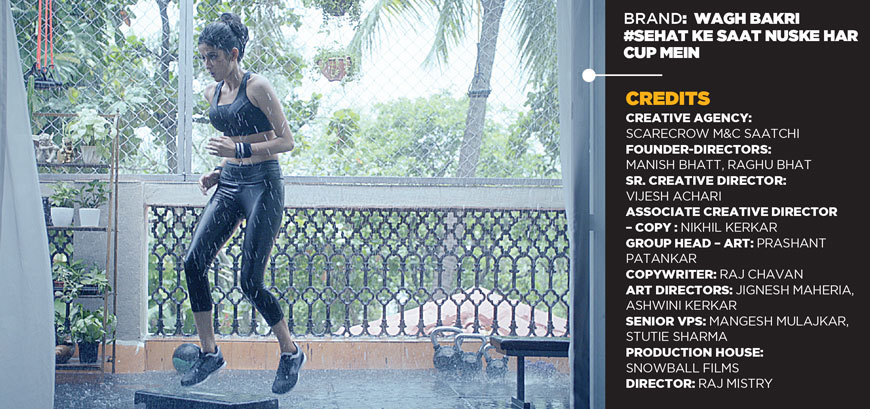 Since there was a great strategy story to be told, we decided to make our story brutally simple. We have highlighted two things; the fact that drinking tea is a healthy habit just like exercising every day and secondly, the fact that is it made of seven spices that have well-known health benefits.
MANISH BHATT
Founder-Director, Scarecrow M&C Saatchi

There is an age-old Indian nuskha that millions of Indians are already fans of, and that's known for its health and immunity boosting properties - the spiced tea or masala chai , as we call it. We wanted to resonate with the more fitness-conscious young Indian and also remind people that the daily cup of tea could be a great and delicious way of staying healthy, as well as fit.
PARAG DESAI
Executive Director, Wagh Bakri Tea Group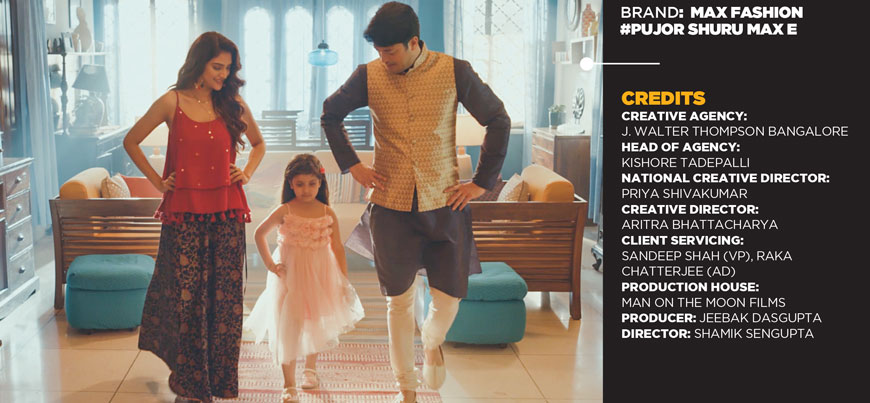 The spirit of pujo is in the air months before the actual festival, and clothes are at the heart of all this excitement. The parallel narrative of the city wearing its finery in the build up towards Durga Puja adds local flavour and character to the colorful festive mix of celebration and excitement, with a lilting track holding it all together.
PRIYA SHIVAKUMAR
National Creative Director, J. Walter Thompson

Durga Puja provides a great opportunity to connect with our primary TG, which is family at an emotional level. Through this campaign, we have gone one step closer to our audience by taking an emotional high ground. We have contemporized pujo celebration through this film and at the same time kept the cultural nuances intact.
JITEN MAHENDRA
Vice President - Marketing, MAX Fashion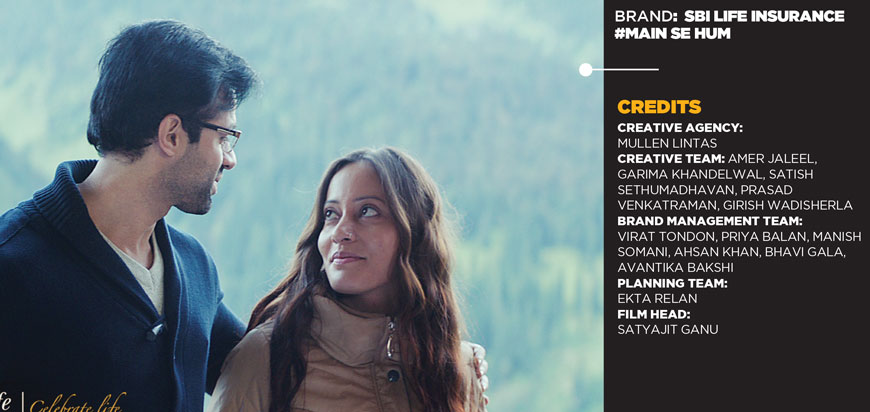 With SBI Life, we dug really deep to uncover the instinct of a protector. And that protective instinct kicks in when you're thought process changes from the younger 'main' to the more mature 'hum' thinking. Insurance is that 'main se hum' ka kadam that we all have to take in life.
AMER JALEEL
Chairman, Mullen Lintas

'Main se hum' celebrates the happy responsibilities that come along as one progresses in life. Our communication is aimed at driving awareness that insurance is a tool which takes care of one's protection needs, essentially providing the peace of mind required to take on newer responsibilities in life.
RAVINDRA SHRAMA
SVP & Chief of Brand & Corporate Communications, SBI Life Insurance