Our idea is founded on a newworld conflict that needed urgent attention. It's the pressure that social media and the constant need for external validation is putting on people. #MeriRealLife. It's simple, empowering and transformative. It's something that is aligned to Idea's way of looking at the world.
JOSY PAUL
Chief Creative Officer & Chairman, BBDO India

Through #MeriRealLife, Idea wants to power an alternate wave of thinking that encourages people to share real, unfiltered stories and drop the pressure of chasing and sharing perfection on social media. ' MeriReallife' is more than just a campaign; it is an idea, a contrarian way of thinking that India needs for positive social transformation.
SASHI SHANKAR
Chief Marketing Officer, Vodafone Idea Limited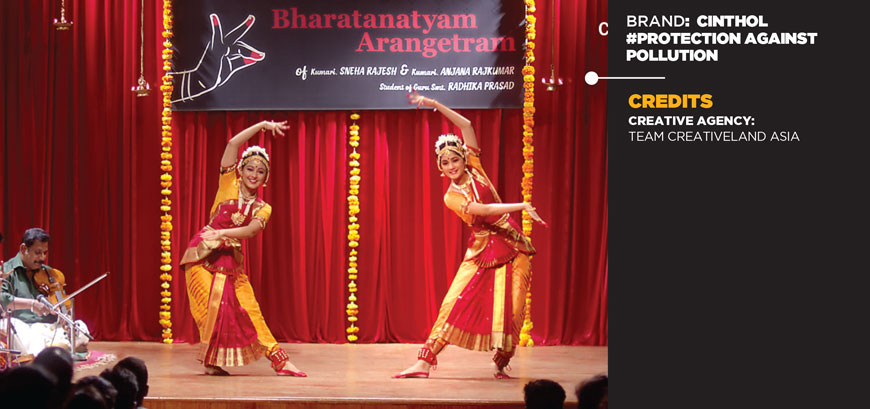 Cinthol Original has been a medicallyrecommended soap for decades now. That's why we created Doctor Amma, a character played by different people across our TVCs over the last few years. The fact that Doctor Amma and her family use Cinthol, and therefore she recommends it to others, is another recurring theme.
ANU JOSEPH
Chief Creative Officer, Creativeland Asia

Cinthol Original (CSR) has gained significant penetration and share of market on the back of 'Doctor Recommended' skin protection soap. The core theme of the film is based on the product functionality of fighting against 95% skin problems like acne, blemishes and rashes, which are caused by everyday pollution, heat and dust.
SUNIL KATARIA
CEO (India & SAARC), Godrej Consumer Products Limited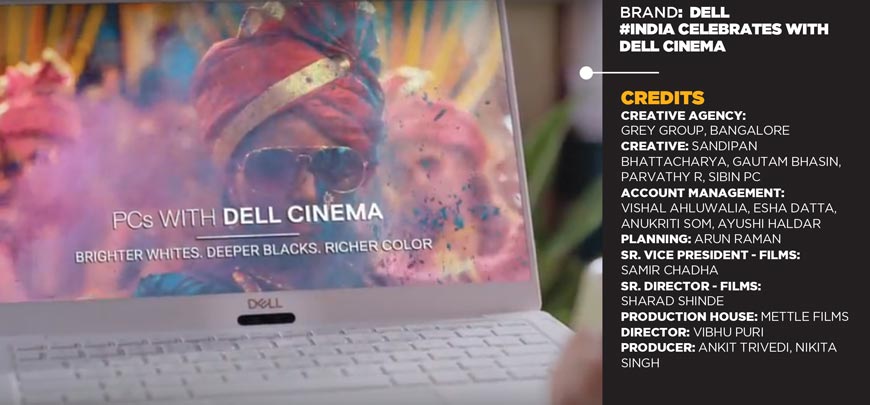 While Dell as a brand is immersed in Indian culture, this year we decided to project the grandeur of Indian celebrations, best experienced on Dell Cinema. The TVC captures the immense passion, which we are often unable to experience, due to our busy everyday life. Dell Cinema experience is akin to reliving the moment 'live' with the best of sound, colour and streaming.
VISHAL AHLUWALIA
Senior VP & Branch Head, GREY Bangalore

Dell Cinema is the promise of entertainment being delivered in a way that it was designed to be by content creators – on your PC. We're taking Dell Cinema closer to our consumers who look for immersive cinematic experiences, anytime and anywhere. The Indian festive season is as immersive as it can get and we are so excited to be a part of it with Dell Cinema.
RITU GUPTA
Director, Marketing – India & ANZ, Consumer & Small Business, Dell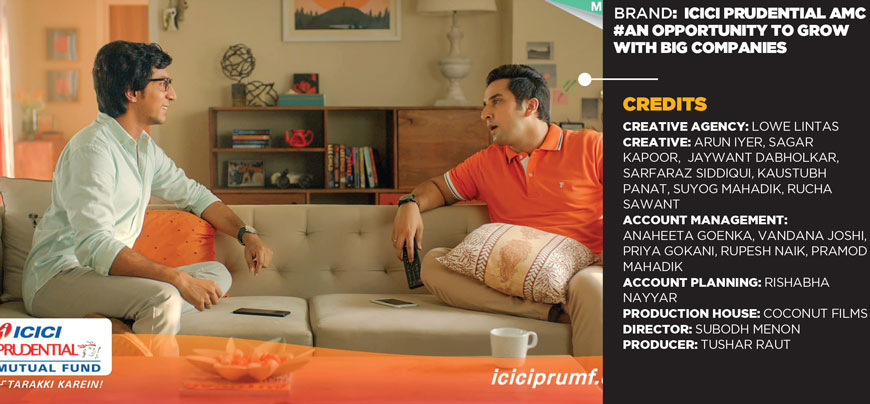 A blue chip fund is quite a straightforward product. So the challenge was to give it a new, yet relevant position. Hence the idea of big companies working for you, contrasted with the societal belief that working for big companies leads to progress. An idea that was derived from the product proposition and was made to land on the brand proposition.
SAGAR KAPOOR
Executive Director, Lowe Lintas

Investors today are more comfortable with investing in big companies that are well known and have a good reputation, as they feel that their money will be safer with them. Our latest campaign is yet another expression of our commitment to create awareness among the masses around the benefits of making money work for them.
ABHIJIT SHAH
Head Marketing, Digital & Consumer Experience