In the TVC, Virat Kohli is seen pushing himself to the max and while doing so he comes to a grinding halt because of pain. That's when Volini Maxx steps in to put him back on his feet. This is the central theme of the campaign…don't let pain stop you as you push your limits.
MADHU NOORANI
President, Lowe Lintas

We are happy to introduce Volini Maxx spray which is stronger than any other topical pain relief spray available in India. It will provide effective relief to people suffering from back and joint pain and also in sports injuries. Known for pushing the limits of physical endurance, Virat echoes the brand vision of constantly improving performance and not letting pain come in the way of going that extra mile.
KAL SUNDARAM
CEO – India, Emerging Markets & Consumer Healthcare, Sun Pharma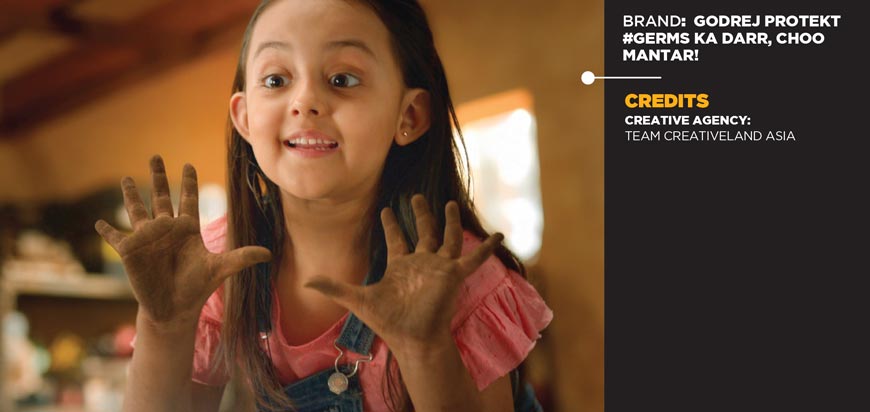 There are so many new things rolled into this revolutionary handwash. The fact that it is a DIY product, how to make it, what it is made of, how affordable it is, and of course, what it all means. The TVC showcases all these features with considerable ease while maintaining the brand's established tonality.
ANU JOSEPH
Chief Creative Officer, Creativeland Asia

Perception of liquid handwash being expensive is a major reason behind many households not adopting the category. Protekt Mr. Magic, the firstever powder-to-liquid handwash, with a disruptive pricing of Rs 15 will appeal to Indian households across segments and geographies for a hygienic lifestyle.
SUNIL KATARIA
CEO – India & SAARC, Godrej Consumer Products Limited (GCPL)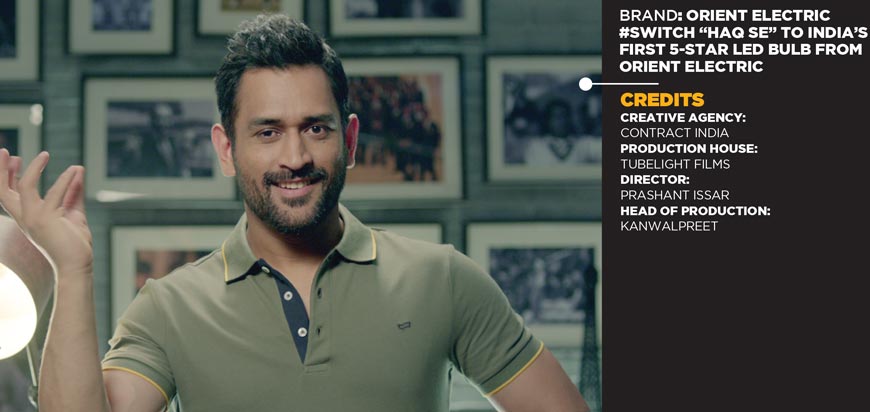 Orient's differentiator is that their LED bulbs are 5-star rated and brighter at a time when other brands only really meet the government's 3-star mandate. So, we decided to deposition 3-star rated LED bulbs by labelling them ordinary. Light-hearted and clear, the messaging drives this home with a tongue in cheek song accompanying it.
MAYUR HOLA
EVP and ECD, Contract Delhi

The new TV commercial urges people in a thought-provoking way to switch 'Haq Se' to Orient's highly efficient 5-star rated bulbs. M.S. Dhoni has a longstanding association with us and therefore he was our natural choice for this campaign.
ANSHUMAN CHAKRAVARTY
Head Brand & Corporate Communication, Orient Electric Limited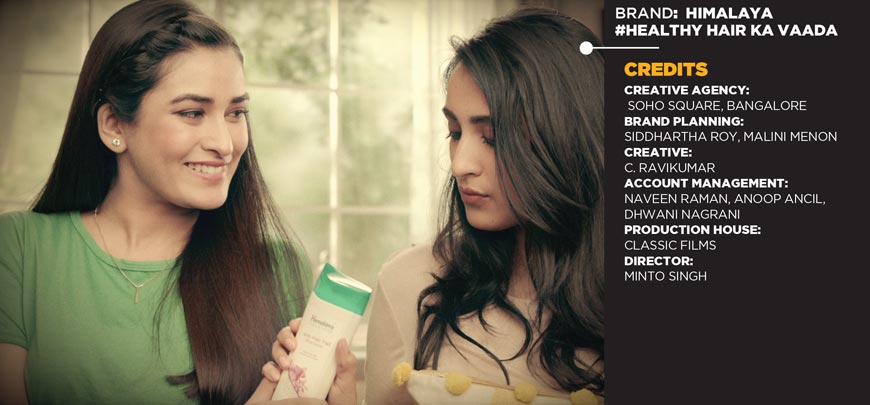 Being appreciated for her healthy hair that looks great is a high for the common Indian girl. Speak to her to know how challenging it is for her to get her hair right and keep maintaining it. And the biggest fear is hair fall. Our latest film on Himalaya Anti-Hair Fall Shampoo aims to address this issue.
NAVEEN RAMAN
Sr. Vice President & Branch Head, SoHo Square

Hair fall is one of the most common and widespread hair problems amongst all age groups today. With Himalaya Anti-Hair Fall Shampoo, we are looking at offering a solution to prevent hair fall, and at the same time, providing nourishment to the hair.
VIBHU GANGAL
Category Manager (Hair Cleansing), Consumer Products Division, The Himalaya Drug Company