As a generation, we are always on the move. And always on the phone. This is an interesting mismatch in our lives and that's where F9 Pro has an important role to play. You only have to charge it for five minutes and you can chat for hours. It's a very relevant innovation today. That's what the campaign intends to communicate.
AMER JALEEL
Chairman & Chief Creative Officer, Mullen Lintas

Our consumers wanted a phone that could last a long duration and enable them to live life on their own terms without being dependent on their phone battery. This new TVC highlights how the VOOC Flash Charge Technology of OPPO F9 Pro enables them to be connected always, even on the go. We believe that Mullen Lintas has fabulously woven a great story that will help us reach out to our audience.
WILL YANG
Brand Director, OPPO India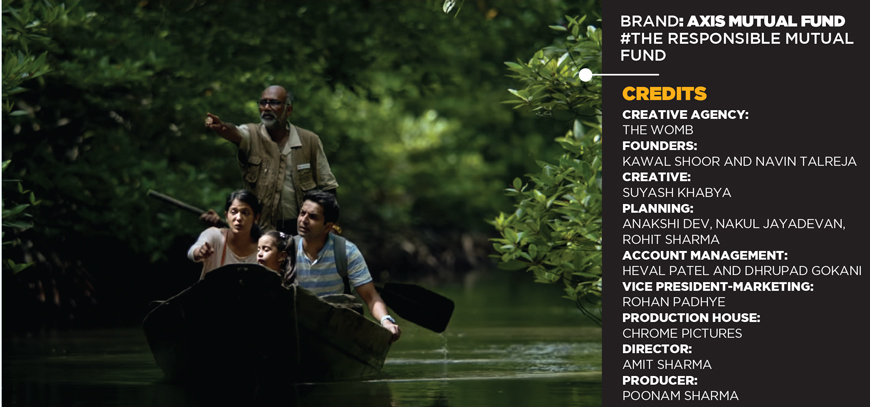 Mutual fund penetration in India is still in low single-digits. Our research revealed that the quintessentially cautious Indian investor still equates mutual funds with good returns, but also, high risk. In this environment, a fund house that talks about responsible risk management can set itself apart from the rest.
KAWAL SHOOR
Founder, The Womb

The campaign features our brand philosophy, 'To provide quality financial and investment solutions which help customers feel financially secure and confident of a brighter and prosperous future'. It was important to communicate our differentiated brand positioning of being 'The Responsible Fund House'.
CHANDRESH NIGAM
MD & CEO, Axis Mutual Fund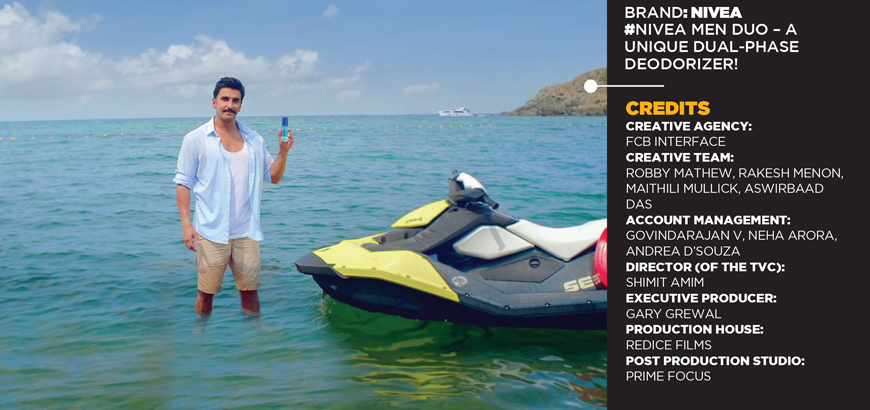 When the idea is in the product itself, the task then is to show it as it is. And Ranveer, despite his larger than life personality, makes the product the undisputed hero of the film.
ROBBY MATHEW
Chief Creative Officer, FCB Interface

NIVEA India is addressing the needs of young consumers by tapping into the trend of 'modernity' and Ranveer is the perfect evangelist for the brand to increase its engagement with young India. We are confident that NIVEA MEN DUO is an innovation that will create a strong disruption in the extremely cluttered deodorants category.
NEIL GEORGE
Managing Director, NIVEA India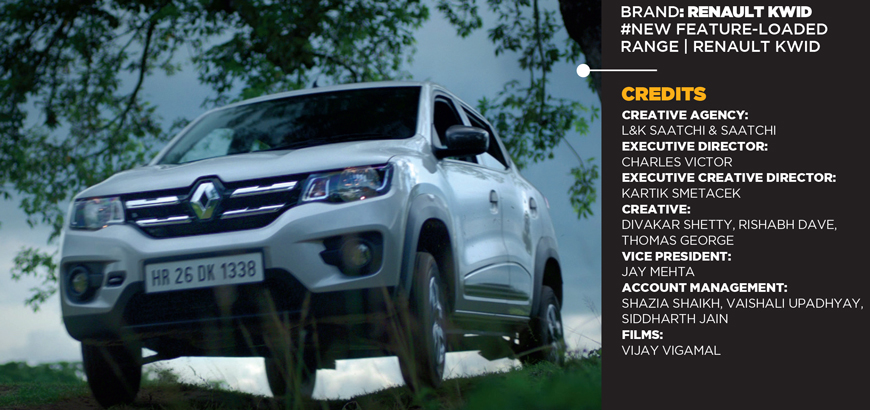 Young Indians are increasingly doing short drive holidays and self-driven/ planned trips making the SUV-inspired Renault KWID a perfect match for this growing lifestyle. We married this ready-to-explore-the-world attitude with the new KWID and the result was this charming piece of communication.
CHARLES VICTOR
Executive Director, L&K Saatchi & Saatchi

Renault KWID stands for 'live for more'. It has always delivered more features than the competition. In three years we have grown strongly with more than 2.5 lakh happy customers across India. This campaign uses SUV imagery to bring alive the strengths of this big small car.
VIRAT KHULLAR
Marketing Head, Renault India