A brother-sister relationship is full of stories. Stories that are theirs, but so relatable. This is one such story. Of a simple sacrifice, that enhances the love between them.
NEVILLE SHAH ECD
Ogilvy India

Our Raksha Bandhan TVC, in a heart-warming set up, highlights the innocent brother-sister relationship and how a pack of Cadbury Celebrations brings them closer than ever to each other. Linking in with the recently launched Cadbury Dairy Milk Generosity Campaign, this Rakhi commercial also brings alive the acts of generosity that makes our festivals full of warmth and renewed good feelings.
ANIL VISWANATHAN
Director - Marketing (Chocolates), Mondelez India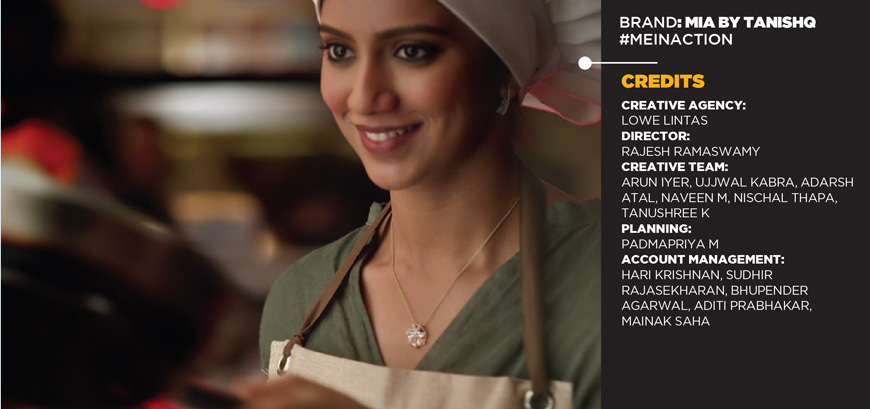 Our desire was to bring to life the fact that whatever women do, they do it in their own unique way. Their strengths and personalities are what they bring to the table. To sum it all up, all we wanted to highlight women in action. That's where the idea of 'Me In Action' came from.
ARUN IYER
Chairman & Chief Creative Officer, Lowe Lintas

Mia by Tanishq has always offered the very best of fashion fine jewellery for women, and has always complimented her as she carries herself in total confidence. With the #MeInAction campaign, we aim to celebrate the crusader in a woman, at every step of her life, with complete style and elegance, and combined with her unstoppable actions; she is a force to be reckoned with.
SANDEEP KULHALLI
Senior Vice President, Retail and Marketing, Tanishq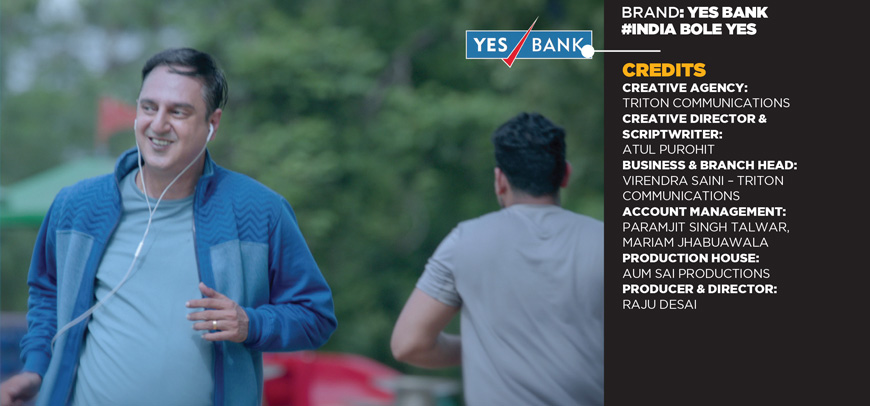 For an aspiring nation that believes impatience is a virtue, for a nation that wants to turn its dreams into reality 'today' and won't settle for anything less than the best, YES BANK, with its best-in-class products, services and technology, aims at giving more to its customer.
VIRENDRA SAINI
Executive Director, Triton Communications

This campaign highlights the aspirations and ever-growing progress of Indians. It further embellishes the INDIA bole YES! positioning of the brand, which is a salute to the indomitable spirit of the people of our nation. Through this 360 degree campaign, we aim to highlight YES BANK's role as a trusted partner in this journey.
RAJAT MEHTA
Senior President & Head – Retail Marketing and Brand Management, Yes Bank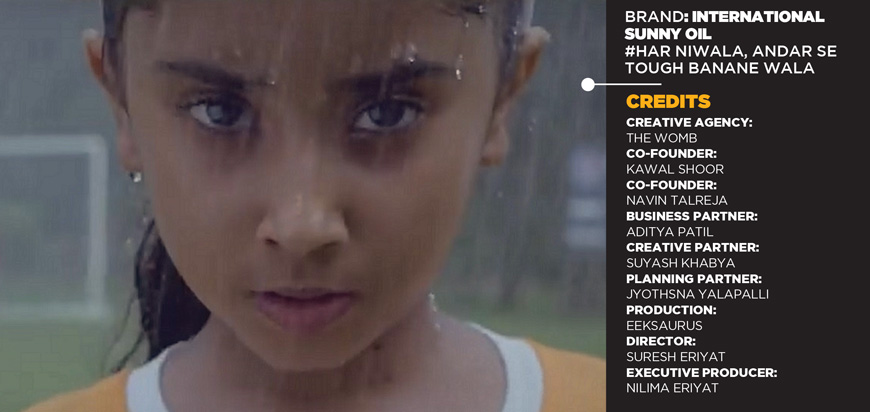 The opportunity in the category is immense, as for decades there hasn't been edible oil-related 'new news'. 'Har Niwala Andar Se Tough banane Wala' targets the progressive homemaker looking to give the best protection to her child and this delivered through oil; something which a child consumes three times a day, is refreshingly new news for mothers.
NAVIN TALREJA
Founding Partner, The Womb

We at Sunny, believe that right nourishment for children from an early age is critical for their healthy future. Sunny Oil enables the modern day mothers to provide their children a balanced proportion of nutritive elements. The benefit of 'Fight-OMins' that the oil offers helps in lending credibility to the Sunny promise.
PRASHANT SARWADE
Head of Marketing, Frigorifico Allana