The task was to dramatize the indulgent experience that comes with an Alpenliebe and make it equally relevant to adults as well. With this campaign, we have managed to do that in a fun, lighthearted way
KAPIL BATRA
Creative head, McCann Delhi

The new ad campaign showcases an emotional story involving three generations of family members and powerfully conveys the core message of how the rich, indulgent taste of Alpenliebe triggers a resolution of small tension points within the family.
ROHIT KAPOOR
Director-Marketing, Perfetti Van Melle India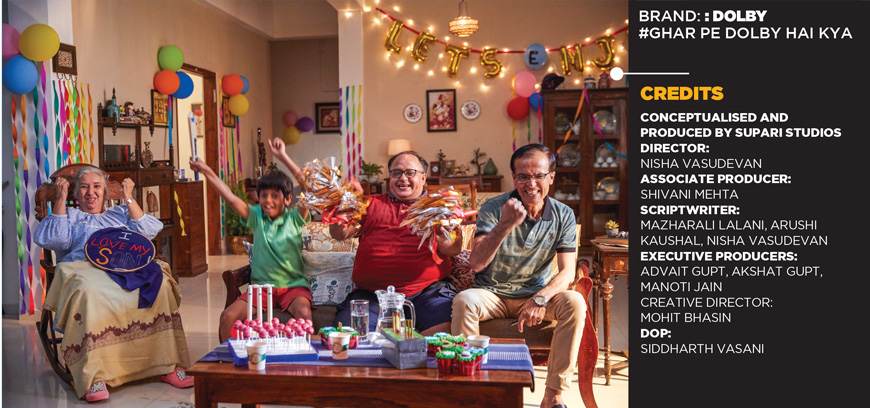 The latest commercial around the theme 'Ghar Pe Dolby Hai Kya?' aims at spreading awareness about how Dolby technology enhances our daily living room experience. We were entrusted to come up with a simple narrative that explains the zabaradast experience that the technology brings. We chose the mockumentary format to deliver this message.
MANOTI JAIN
Executive Producer, Supari Studios

While Dolby as a brand continues to enjoy a powerful association with creating spectacular experiences, the 'Ghar Pe Dolby Hai Kya?' theme focusses on educating HD viewers that they can get more from their entertainment at home by installing a Dolby Audio enabled Sound bar/Home theatre with their HDTV and HD set top box.
ASHIM MATHUR
Senior Director-Marketing, Emerging Markets, Dolby Laboratories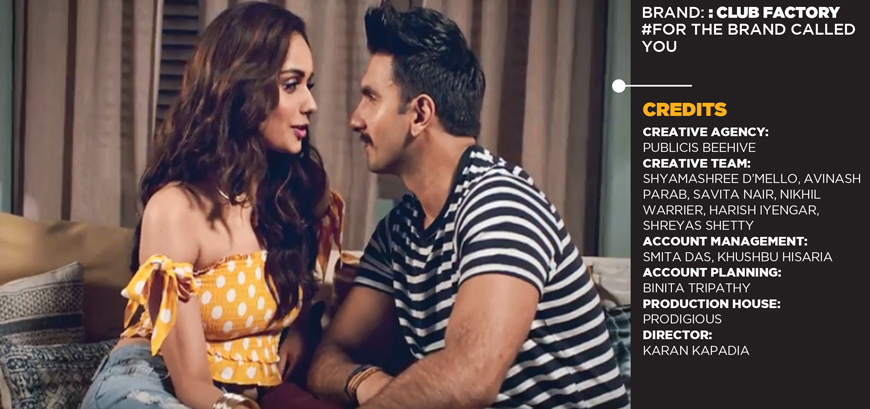 The Club Factory launch campaign challenges the notion of fashion being the fiefdom of expensive brands. The light-hearted reverse snobbery that Ranveer Singh and Manushi Chhillar bring to the fore, really hits home as it's all about being trendy and original in style choices, but paying a fair price for it.
SHYAMASHREE D'MELLO
ECD & Head of Creative Services, Publicis Beehive

There are strong synergies between Club Factory and Ranveer's inherent sense of style and effortlessly cool persona as well as the ever-graceful Manushi Chhillar. We are positive that Club Factory's association with both the fashion icons will hit the right chord with our customer and strengthen the brand's core attributes.
VINCENT LOU
Founder and CEO, Club Factory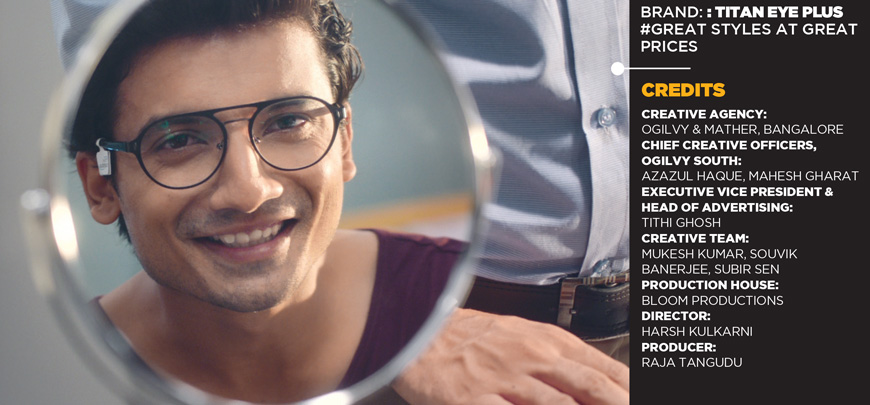 We stumbled upon a great insight that a lot of us can relate to. We often assume certain things to be expensive only because they look expensive. This film has managed to weave a memorable story around this insight striking a fine balance between storytelling and brand messaging.
AZAZUL HAQUE
Chief Creative Officer, Ogilvy & Mather – South

Prescription eyewear is still relegated to being a medical need and hence repeated purchase is not considered a necessity, but an expense. The new Titan Eyeplus TVC illustrates in a lighthearted manner the indecisiveness consumers face when their heart is set on a product, yet they fear they'd end up spending too much.
SHALINI GUPTA
Marketing Head-Eyewear, Titan Company Limited