The strength of a well-built home gives us the assurance that our most precious possession - our family, is always safe at home. We have depicted this thought from the eyes of an Indian Solider, who is miles away from his home protecting the border, yet assured that his family is safe at home.
SUKESH NAYAK
Chief Creative Officer, Ogilvy

We envision JSW Cement as a product that is known for its inherent strength, superior quality and highest degree of durability. We are confident that this campaign will resonate with our company's philosophy and further strengthen our market position across India.
NILESH NARWEKAR
CEO - JSW Cement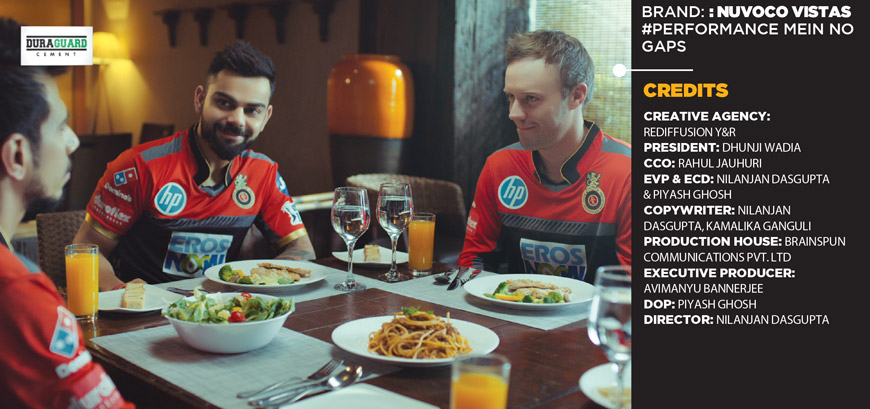 As an agency, our core task was to highlight the "no gap" property of Duraguard cement and draw a relation between the brand and cricket. As Duraguard is the principle sponsor of the RCB team, we needed to think on the lines of association of cricket and performance. The communication was developed keeping this in mind.
PIYASH GHOSH
EVP & Executive Creative Director, Rediffusion Y & R

Nuvoco has a legacy of building brands that connect with the consumer. In India, where cricket holds a special place in the hearts of the majority of its people, this was a natural platform for us on which to reach out to every house hold in the country. Duraguard Cement is a path-breaking product in the market aimed at meeting the critical requirements of rural and urban home builders.
MADHUMITA BASU
Chief of Sales, Marketing and Innovation, Nuvovo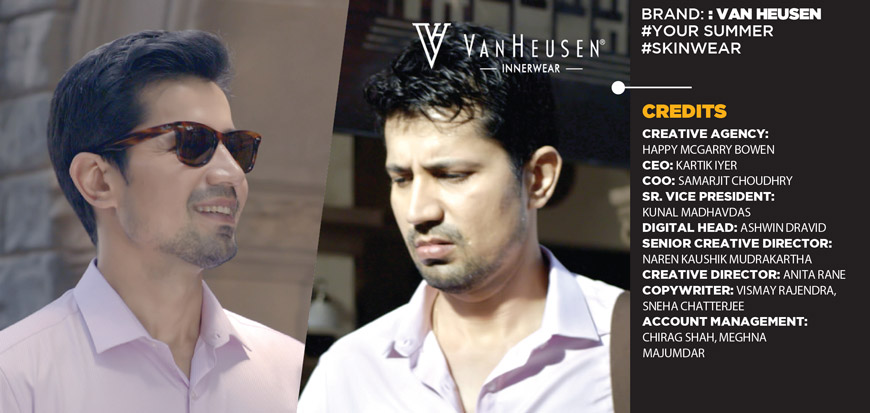 Summers stand for cold drinks, vacations, beaches and holidays. Summers also stand for heat, humidity, sweat, odour and discomfort. The message we wanted to send home was that the summer we want and the one we get are quite different. When it comes to men's innerwear, Van Heusen now has it sorted with its Anti-Bacterial #Skinwear.
NAREN KAUSHIK
Creative Director, Happy McGarry Bowen

As a business, Innovation is at the core of our strategy, and with the power of digital storytelling and contextual targeting, we have built connect with the intended consumer group at the right time. We wanted to ensure the product attributes stand out and show the customer how we address their everyday pain points.
PUNEET KUMAR MALIK
COO, Innerwear business, Aditya Birla Fashion and Retail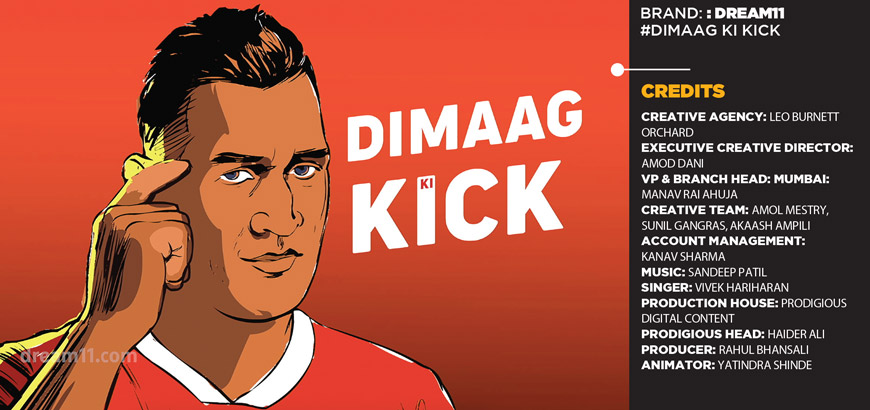 The World Cup is the most exciting and the most widely watched event. The whole aspect of making your best team, selecting the right players from across the countries, the whole idea of one-upmanship, all of this just gives you a kick! With #DimaagKiKick we wanted to showcase how football fans strategize and think about the beautiful game.
AMOD DANI
Executive Creative Director, Leo Burnett Orchard

Earlier this year, we received a fantastic response to our first campaign 'Dimaag Se Dhoni', featuring MS Dhoni that was launched during the T20 cricket season. We're happy to roll out our second campaign with him as our brand ambassador and a football fan just in time for the football season!
VIKRANT MUDALIAR
Chief Marketing Officer at Dream11