BRAND: TITAN EYEWEAR
FIND YOUR SIGNATURE STYLE
CREDITS
AGENCY: OGILVY, BANGALORE
CHIEF CREATIVE OFFICER SOUTH & SOUTH EAST ASIA AND VICE CHAIRMAN INDIA, OGILVY: SONAL DABRAL
CHIEF CREATIVE OFFICERS, OGILVY SOUTH: KIRAN ANTHONY, MAHESH GHARAT
MANAGING PARTNER, OGILVY SOUTH: TITHI GHOSH
SENIOR VICE-PRESIDENT, PLANNING: ANIRBAN ROY
PRODUCTION HOUSE: BLOOM
AGENCY

The new campaign for Titan Eyewear has a surprise for audiences as Ayushman Khurana is launched as the brand's ambassador. The fit with Ayushman was very strong as he has established himself as a stylish actor with amazing range. The brand's message therefore gets delivered in an entertaining and credible way.
TITHEE GHOSH
Managing Partner, Ogilvy

CLIENT

Consumers today are seeking new age materials, enhanced functionality and a deep design story. The TVC romances three important product lines of Titan and playfully showcases their uniqueness. We have crafted an engaging screenplay to showcase the interplay of the large variety of our product portfolio & spectrum of Ayushmann's versatility.
SHALINI GUPTA
Marketing Head, Titan's Eyewear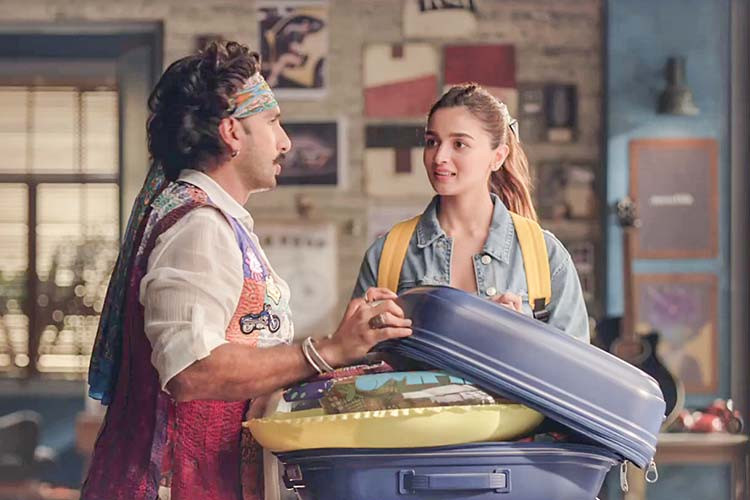 BRAND: MAKEMYTRIP
ALTERNATIVE ACCOMMODATIONS
CREDITS
AGENCY: MAGICCIRCLE COMMUNICATIONS PVT. LTD.
CREATIVE TEAM: DHEERAJ RENGANATH & NATWAR SINGH, SAARTHAK DUTT
MANAGING DIRECTOR: HEMANT MISRA
PRODUCTION HOUSE: CHROME PICTURES
DIRECTOR: AMIT SHARMA
AGENCY

The campaign breaks set expectations from accommodations. For years travellers know what to expect and where to compromise. With new accommodation offerings, MakeMyTrip breaks these 'adjustments' travellers make and delights them with new possibilities. The distinctive personality and style of the brand is brought alive by Alia and Ranveer.
HEMANT MISRA
Managing Director, MagicCircle Communications
CLIENT

At a time when customers, especially millennials prefer experiential travel choices – alternative accommodations are offering quality yet economical, offbeat options and it is only set to grow more popular within Indian travellers. As a platform, our endeavour is to empower our customer with more and more choices so that they always find the best fit at their one stop travel shop.
VIPUL PRAKASH
Group COO, MakeMyTrip Limited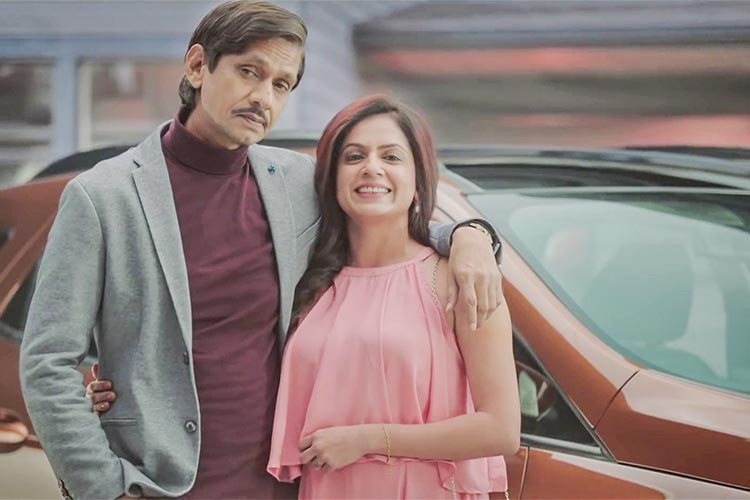 BRAND: FORD
MAINE TO SUNAH HAI
CREDITS
AGENCY: GTB INDIA
CREATIVE DIRECTOR: RAVJOT SINGH
SENIOR CREATIVE DIRECTOR: PRIYANKA THAKKAR
SENIOR CREATIVE DIRECTOR: NITIKA PARMAR
AGENCY

Ford's ongoing efforts to deliver surprisingly affordable ownership costs via transparent Service Price Promise is at the heart of this story. In this film, we used humour as a potent tool to deliver a powerful message and are glad to see it driving home a point, while also bringing a smile on people's faces.
BABITA BARUAH
Managing Partner, GTB India
CLIENT

Our campaign brings to fore very relatable situations in the life of a car prospect, who is inundated with all sorts of gossip about Ford. What makes it unique is Ford's ability to take gossip head-on and shut down its critics through compelling facts. We are sure several people, who have considered Ford as one of their preferred cars, will relate to this.
RAHUL GAUTAM
Vice President – Marketing, Ford India Pvt. Ltd.

BRAND: FLIPKART
DON'T STRESS, KARO IMPRESS
CREDITS
CREATIVE AGENCY: LOWE LINTAS
CCO, LOWE LINTAS: SAGAR KAPOOR
DIGITAL AGENCY: DENTSU WEBCHUTNEY
SR CREATIVE DIRECTOR, DENTSU WEBCHUTNEY: ASHWIN PALKAR
PRODUCTION HOUSE: DREAMPUNK PRODUCTIONS AND SPOTLIGHT PRODUCTIONS
AGENCY

The campaign runs on the understanding of how undesirable, and even stressful shopping offline has now become in comparison to online. Be it through a lack of refunds or having to settle for limited choices, the pain points are many. So this IKFC, Flipkart Fashion wants to impress upon our consumers to simply, Don't Stress,
Karo Impress.
PRASHANT GOPALAKRISHNAN
SVP - Client Services, Dentsu Webchutney
CLIENT

We are excited to launch the fourth edition of 'India Ka Fashion Capital' with Ranbir and Alia. Through this latest campaign and our proposition of 'Don't Stress, Karo Impress', we are confident that we will help address consumer concerns and encourage them to interact with our platform and make the best fashion choices.
VIKAS GUPTA
Vice President and Head of Marketing at Flipkart