BRAND: PULSAR
CELEBRATING 18 YEARS OF THRILL
CREDITS
AGENCY: OGILVY
CCO, OGILVY WEST: SUKESH NAYAK
ACCOUNT MANAGEMENT: VR RAJESH, ROOPESH SHAH, ROBIN ABRAHAM, NARENDRA TIWARI, BHAVIKA BEDI
ACCOUNT PLANNING: GANAPATHY BALAGOPALAN, SRINIVAS MADALA,
AAKASH SINGH
CREATIVE: HEMAL JHAVERI, SUNDAR SHARMA, VIVEK JADHAV, PRASANNA BHAVE
AGENCY


The film tracks the journey of a boy that is probably the story of almost each one of us. From the time we learn to walk, how we start seeking thrills every single day. The naughty kid who can't wait to turn eighteen so he can get his license and his hands on the ultimate thrill machine, the Pulsar. The answer to all our thrill-seeking needs.
SUKESH NAYAK
Chief Creative Officer, Ogilvy India
CLIENT


It's a proud moment for Bajaj Auto to see one of our most successful brands turn Eighteen. The Pulsar is probably the most celebrated bike in Indian Automobile history. During launch, Pulsar created a new segment called 'Sports Biking' and redefined riding for the youth, a testimony to the company's engineering prowess and vision of keeping the brand relevant with changing times.
NARAYAN SUNDARARAMAN
Vice President (Marketing) – Motorcycles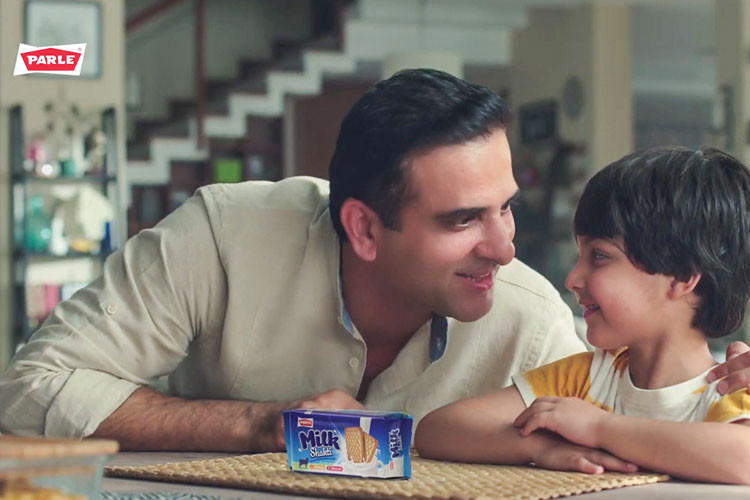 BRAND: PARLE MILK SHAKTI
DOODH SE DOSTI
CREDITS
AGENCY: THOUGHT BLURB, MUMBAI
CHIEF CREATIVE OFFICER & MANAGING PARTNER: VINOD KUNJ
BRAND SOLUTIONS DIRECTOR: ISRAA KHAN
PRODUCTION HOUSE: BLACK BOX FILMS
DIRECTOR: KRISHNA KUMAR
PRODUCER: GOWRI KRISHNA
AGENCY


We didn't have to look far for inspiration for this campaign, because milk-battles are a struggle we've all lived through. Playing around with regional flavours allowed us to create films that resonate in every part of the country. They are catchy, they are fun, they celebrate the mischief of the child and sympathise with the parent's concerns.
VINOD KUNJ
CCO & Managing Partner, Thought Blurb
CLIENT


This campaign addresses every mother's greatest worry – how to get her child to drink milk. Interestingly, while milk is part of folklore in every part of the country, there is a milk tale unique to every region, be it Patna or Puducherry. In this campaign we have captured the regional idiom. Which is why the regional campaign precedes the national rollout of the campaign.
MAYANK SHAH
Senior Category Head, Parle Products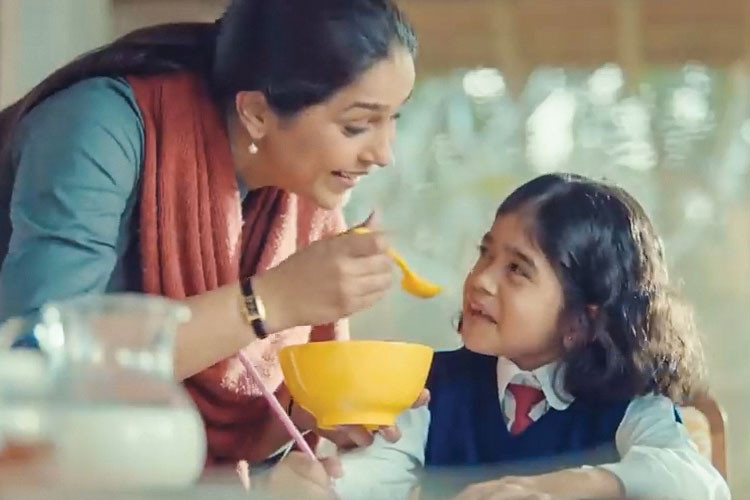 BRAND: KELLOGG
BREAKFAST SE BADHKAR
CREDITS
AGENCY: OGILVY, MUMBAI
CCO: KAINAZ KARMAKAR AND HARSHAD RAJADHYAKSHA
ECD: ANURAG AGNIHOTRI
CREATIVE TEAM: SAURABH DIKSHIT, SHAHRUKH IRANI
PLANNING (DESIGN): PREM NARAYAN
PRODUCTION HOUSE: GOOD MORNING FILMS
DIRECTOR: SHASHANK CHATURVEDI
AGENCY


A mother usually wants her kid to eat just a bit more. We took this insight to mean that every time a mom says to her kid, "ek chammach aur kha lo", what she actually wants is "to push a bit harder everyday". 'Ek chammach aur' is the insight that has gone into Kellogg's latest communication. The stories are told from kids' point of view.
ANURAG AGNIHOTRI
Executive Creative Director, Ogilvy
CLIENT


We are on a mission to drive a behavioral change in many urban Indian consumers who skip or skimp breakfast due to lack of time. The new Masterbrand campaign is our attempt to bring alive our purpose and drive this behavioural change. The film explains how breakfast is the morning hero to help children achieve their best that day and every day.
SUMIT MATHUR
Director Marketing, Kellogg South Asia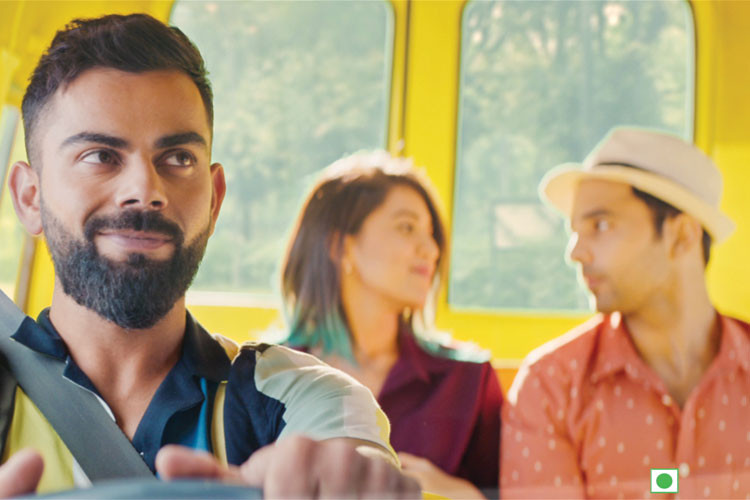 BRAND: TOO YUM
HAR CRAVING KA JAWAAB
CREDITS
CREATIVE TEAM: GARIMA KHANDELWAL, AZAZUL HAQUE, RIPANKA KALITA, ASHWIN JOHARAPURKAR, CHANDNI DAVE, SHASHANK SALASKA, JOHNS JOY
ACCOUNT MANAGEMENT: PRIYA BALAN, SAMIR SAGAR, ZEBA SHAIKH
ACCOUNT PLANNING: EKTA RELAN
PRODUCTION HOUSE: CRAZY FEW
DIRECTOR: ANUPAM MISHRA
AGENCY


Cravings can strike anytime anywhere – sometimes its need, sometimes it's nostalgia, sometimes it's random, and that's when Too Yumm's unique flavours and Virat come to the rescue. Virat's personal stash which answers the craving of his friends showcase Too Yumm!'s drool-worthy flavours which match the authentic Indian flavours.
GARIMA KHANDELWAL
CCO, Mullen Lintas
CLIENT


The brand has always maintained a balance between health and taste and worked tirelessly to create a differentiated health proposition in its initial years. With this campaign, Too Yumm! is now expanding its horizons into creating a range of strong, authentic flavours to cater to the Indian palette.
SHASHWAT GOENKA
Sector Head – Retail & FMCG, RP Sanjiv Goenka Group