BRAND: EMAMI
HE DEODORANTS
CREDITS
CREATIVE AGENCY: FCB ULKA ADVERTISING
CREATIVE: KEIGAN PINTO, ANINDYA BANERJEE, SHAILESH KHANDEPARKAR, DATTADRI KOTHUR, NINAD NASHIKKAR
FILMS : ALPA JOBALIA, STANLEY CHRISTIAN
DIRECTOR (OF THE TVC): SHUJAAT SAUDAGAR
EXÉCUTIVE PRODUCER: KARISHMA SAHI
PRODUCTION HOUSE: RABBIT HOLE FILMS
AGENCY

Partnering with a brand to build clutter-breaking campaigns is the best kind of challenge. The brief for this campaign was a challenging one with HE Magic Duo now having a never heard of before – 3 fragrances in 1 pack. The films draw inspiration from Bollywood and are high on humorous entertainment to drive home this extremely unique, and category-first benefit.
KULVINDER AHLUWALIA
President, fcb ulka, mumbai
CLIENT

HE Magic Duo's, 2 perfumes have been designed such that when mixed, they complement and create a 3rd fragrance. The FCB team has created a film with the right blend of fun where the story draws on Bollywood analogy and seamlessly showcases the product proposition. The ad with Tiger Shroff in a never before seen avatar is sure to garner attention and excitement.
HARSH VARDHAN AGARWAL
Director, Emami Ltd.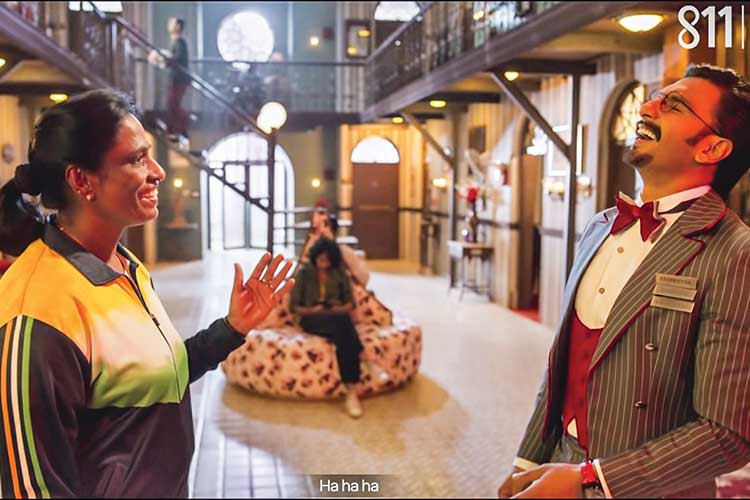 BRAND: KOTAK MAHINDRA BANK
#DREAMSINVITED
CREDITS
CREATIVE AGENCY: CARTWHEEL CREATIVE CONSULTANCY PVT LTD
CREATIVE TEAM: D RAMAKRISHNA, NADEEM CONTRACTOR, KIRAN WAVAL, SOURABH PATHAK, NANDAN KRISHNASWAMY
PLANNING: MEHBOOB GHAI
ACCOUNT MANAGEMENT: ASHISH SHAH, SHAUN PEREIRA, KARAN YAJNIK
FILMS: LABONY KAUSHAL, SUMAN BHATTACHARYA
AGENCY

We wanted to reflect the changing mindscape of India, where people have dreams that would have earlier been seen as unrealistic. The insight was that dreams don't judge the person with the dream. The idea was inspired by true stories of lodges and boarding houses which hosted many a successful person during the early stages of their journey.
RAMAKRISHNA
Founder and Creative Head – Cartwheel
CLIENT

The film is inspired by some true stories, such as the one about the ballet dancers featured in our campaign. The boys had an unconventional dream to be ballet dancers on the world stage and their dream has come true. Dreams don't judge and neither does Kotak and hence, the Kotak 811 #KhwaabonKaKhaata."
ELIZABETH VENKATARAMAN
Senior Executive Vice President & Head of Marketing, Kotak Mahindra Bank