ZEE Entertainment Enterprises Limited (ZEEL), a company founded by media doyen Subhash Chandra, is at loggerheads with their largest shareholder. Not long ago, Chandra and his family was the largest investor in ZEEL until the promoter family was forced to bring down its stake to pay a large chunk of Essel Group's debt.
Despite owning only 3.99% of the company, Chandra's son Punit Goenka, who is also MD and CEO of ZEEL, was running the show as he had the backing of other investors. After two years of smooth sailing, the boat has hit the rock. Invesco Developing Markets Fund (formerly Invesco Oppenheimer Developing Markets Fund) and its subsidiary OFI Global China Fund LLC have moved to oust Goenka as Director of the company. A similar fate awaits Jawahar Goel, the Chairman and Managing Director (CMD) of Dish TV, as Yes Bank has sought his removal as Director of the company.
Both Invesco and Yes Bank are the largest shareholders in ZEEL and Dish TV, respectively. Invesco and OFI together hold 17.88% stake in ZEEL while Yes Bank owns 25.63% shares of Dish TV.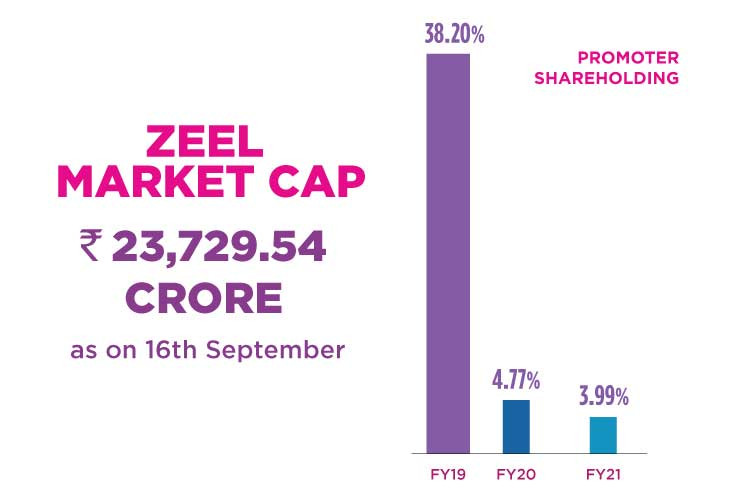 Source: BSE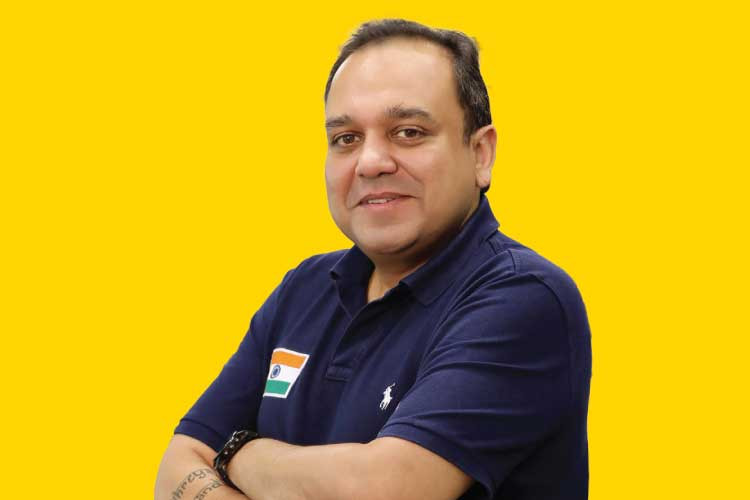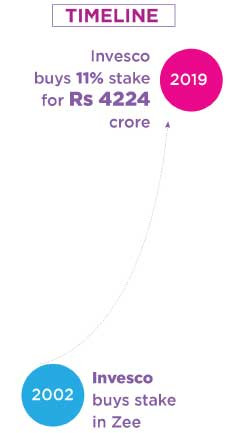 Notice to remove Goenka
Invesco has given a notice for an Extraordinary General Meeting (EGM) to remove Goenka along with two other directors from the board. However, two non-executive and non-Independent directors, Manish Chokhani and Ashok Kurien have already tendered their resignations. It has also moved a proposal for appointment of Surendra Singh Sirohi, Naina Krishna Murthy, Rohan Dhamija, Aruna Sharma, Srinivasa Rao Addepalli, and Gaurav Mehta as independent directors.
Yes Bank wants to evict Goel from the Dish TV board along with Ashok Mathai Kurien, Dr. Rashmi Aggarwal, Bhagwan Das Narang, and Shankar Aggarwal at the company's AGM on 27th September. The bank has alleged that despite its objection, Dish TV's current board of directors has approved a rights issue process to dilute its shareholding and to prejudice the interests of the bank. It has also moved a proposal for appointment of Akash Suri, Sanjay Nambiar, Vijay Bhatt, Haripriya Padmanabhan, Girish Paranjpe, Narayan Vasudeo Prabhutendulkar, and Arvind Nachaya as directors at the AGM.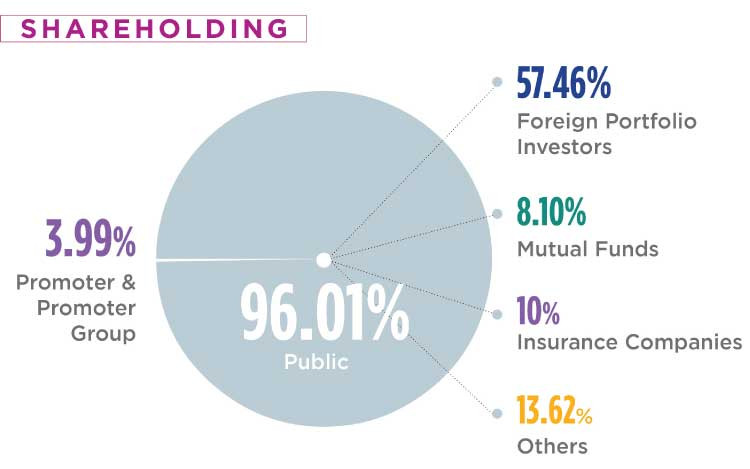 Source: BSE
As per the Companies Act 2013, ZEEL has to hold an EGM within 45 days and if it doesn't, then the investors have three months to organise the EGM for which the company will have to bear expenses. The board will have to proceed to call an EGM within 21 days from the date of the deposit of request.
The removal of directors requires a simple majority of more than 50% of the votes cast. While promoters can vote their shares, this will have limited impact in the case of Dish TV and ZEEL as promoters own small stakes — 5.93% in Dish TV and 3.99% in ZEEL.
But the ZEEL promoters don't intend to go down without a fight. The support of a section of retail investors at the recently concluded Annual General Meeting (AGM) must have provided some comfort to the promoters. That aside, the promoters led by Punit are drumming up support from other investors. It will be interesting to see which side will emerge victorious in gaining control of ZEEL.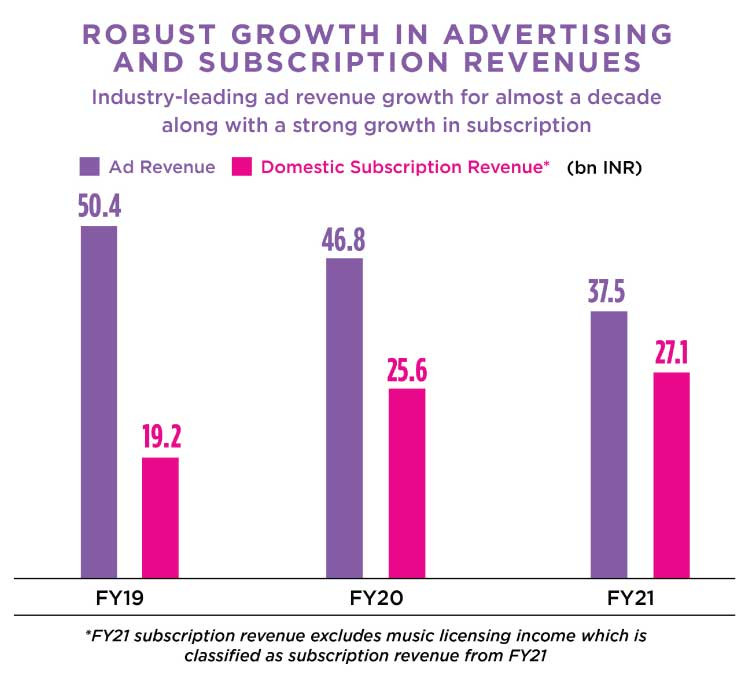 Source: Company data
In a fresh note, the Institutional Investor Advisory Services (IIAS) has noted that the large investors of both ZEEL and Dish TV have sought the removal of directors and the appointment of a fresh slate. The next four weeks will determine whether there will be a smooth transition to a new board, it noted.
"From an investor perspective, the best outcome is that Dish TV and ZEEL stories play out like Fortis. But legal hurdles might be an impediment to a similar path. Large holders are pushing for new management and thinking. They expect such change will result in meaningful long-term shareholder wealth creation," IIAS said.
The history
Invesco has been a big believer in the strength of ZEEL as a company and shared a very cordial relationship with the promoters. In fact, Invesco had come to the rescue of a beleaguered Chandra in 2019 when the financial institutions were breathing down his neck.
Invesco had bought 11% stake from ZEEL promoters for Rs 4,224 crore, which helped the promoter company Essel Group to pare down its debt. In fact, Invesco had paid Rs 400 per share of ZEEL which was at a premium of 10.7%. Invesco, which held a 7.74% stake in the company since 2002, had increased its holding to 18.74%. Subsequently, OFI Global China Fund LLC had bought 1.431% additional stake in ZEEL to take its total holding to 10.99%.
Media reports at the time quoted Justin Leverenz, Portfolio Manager of the Invesco Oppenheimer Developing Markets Fund, as saying, "The underlying businesses at Zee remain structurally sound, and offer an opportunity for meaningful growth over the years to come". The private equity fund also said that it believes "in management's ability to achieve growth and deliver good financial returns to the shareholders of Zee".
Recently, a jubilant Essel Group Chairman Dr Subhash Chandra had declared that the group has settled 91.2% of its total debt to 43 lenders in 110 accounts. "We are making all the required efforts to settle the remaining 8.8% of our total debt. I have no regrets for parting with a substantial ownership in the business and specially in the 'jewels of the crown'. This was done to keep the family's honor," Dr. Chandra had said in a statement.
What changed?
So what changed between August 2019 and September 2021 that forced Invesco to take a drastic step like getting Goenka, who is Chandra's son, out of the board.
The main trigger, as per some reports could be the subdued performance of Zeel stock and supposed erosion in value of the company's share, which saw share price going down by 55% on the Rs 400 per share premium paid by Invesco.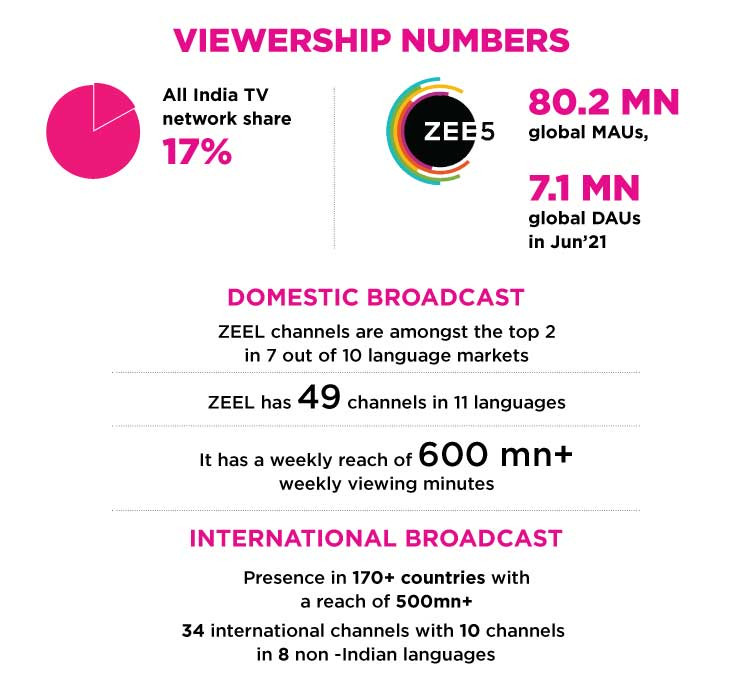 Source: Company data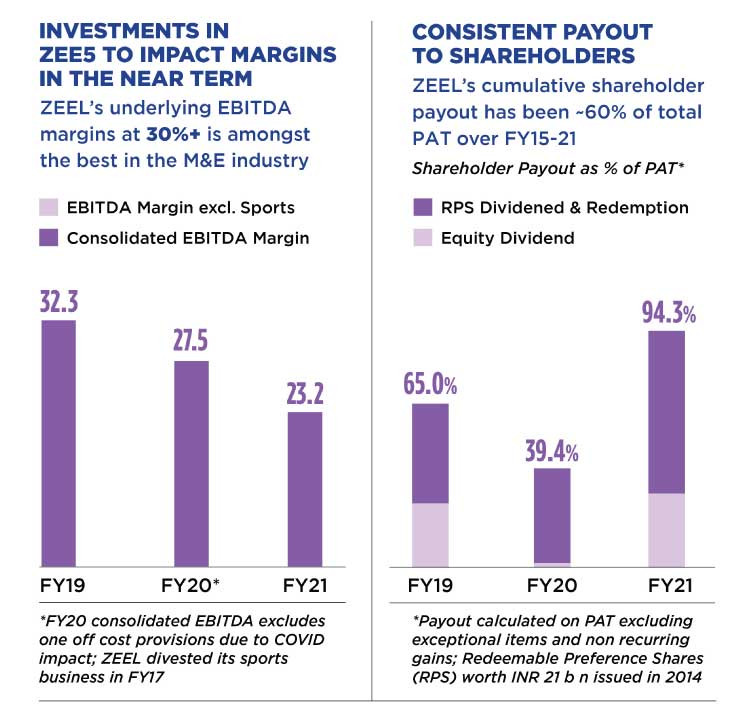 Source: Company data
A note by proxy advisory firm IIAS asking ZEEL shareholders not to re-appoint independent directors, Ashok Kurien and Manish Chokhani, on the company's board is also supposed to have influenced Invesco's decision. Yes Bank's decision to act against Goenka's uncle Jawahar Goel might have also encouraged Invesco to initiate similar steps at ZEEL.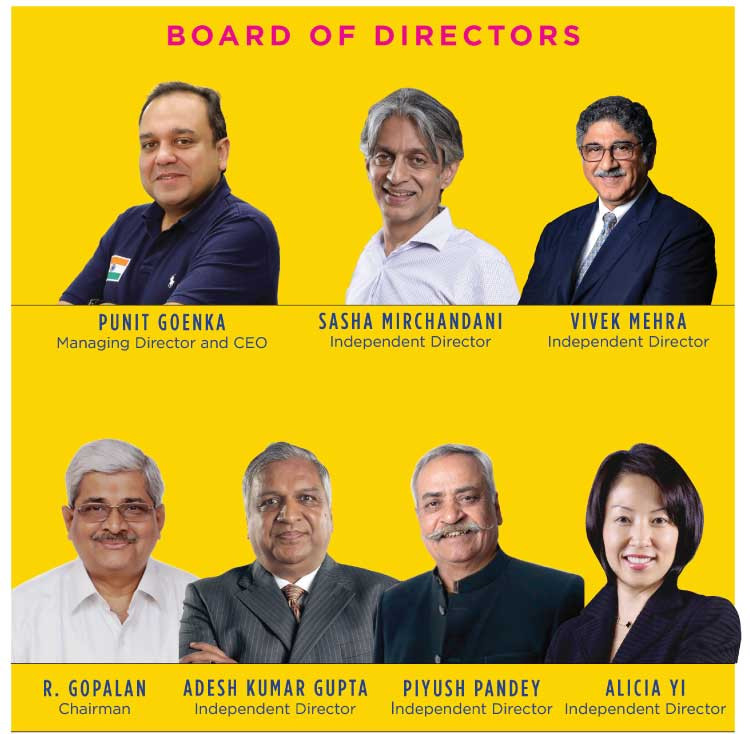 In a statement issued on 16th September, the Board of Directors of ZEEL have strongly condemned the allegations made by proxy advisory firms against its former Non-Executive Directors, Ashok Kurien and Manish Chokhani. "As disclosed by the Company to the stock exchanges, the above directors decided to step down from the Board due to their personal reasons and to pursue their interests beyond the confines of a boardroom," the company noted.
Ever since the news of Invesco seeking an EGM to remove Goenka became public, the share price of ZEEL saw a 40% jump, i.e. on 14th September to end at Rs 261.7 per share. Experts reckon that the stock will continue its rally and might touch Rs 300-350 per share.
Even as the company was embroiled in a boardroom battle, ace investor Rakesh Jhunjhunwala bought 5 million shares of ZEEL at Rs 220.44 each. Jhunjhunwala bought shares worth Rs 110.22 crore through Rare Enterprises. Apart from Jhunjhunwala, BofA Securities Europe SA, which already held 1.03% stake in ZEEL, bought 4.86 million shares at an average price of Rs 236.20 apiece.