During an ad pitch to Kodak for its new projector, Don Draper, the famed character from the television series Mad Men, had said, "Nostalgia. It's delicate, but potent. It's a twinge in your heart far more powerful than memory alone." That profound segment in the season finale is still talked about, and for good reason. There is nothing quite like the old and familiar; it is comforting, evokes memories. So ever since the Mukesh Ambani-led Reliance Industries Limited (RIL) acquired the Campa brand from New Delhi-based Pure Drinks Group last year, the market went abuzz with talks of 'Cola Wars' returning to India. This highlights the power of name – brand recall, and the 'nostalgia' associated with it. Irrespective of the quality of the product being offered, consumers are already dewy-eyed in its promise to take us back to the good old days.
The past couple of years have seen the revivals of several retro brands in India, right from auto to F&B and personal care. There is a clear indication that consumers would like to have a semblance of familiarity in their products. In the automobile industry, brands are bringing back the retro hits – while Yezdi, and Chetak are ruling the roads once again, LML is launching the Star e-scooter. But they do not talk of the past, not even to the past generation. Between a completely new product in the same old packaging, and the exact same offering in a new look, different elements of the brand legacy are being used to contextualize these comebacks. Using some prominent examples, we try to decode the strategies that marketers are utilizing today to repackage nostalgia, and understand whether it can get them the returns and sales that they are seeking.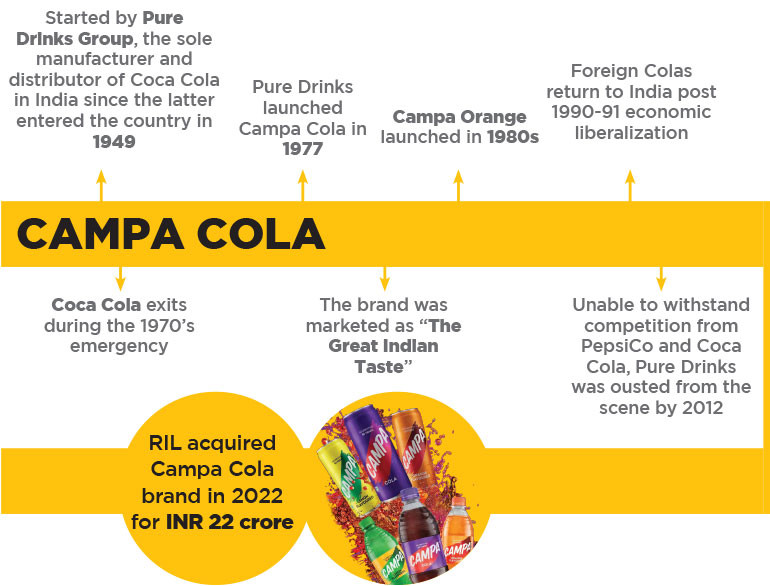 RECALL VALUE
Earlier this month, Reliance Consumer Products Limited (RCPL) formally announced the launch of the Campa portfolio comprising Campa Cola, Campa Lemon and Campa Orange at the price points of INR 10 (200ml), 20 (500ml), 30 (600ml), 40 (1L) and 80 (2L). The roll out will happen across India, starting with Andhra Pradesh and Telangana.

Speaking at the launch, the RCPL spokesperson said, "Campa's contemporary cut-through character is set to offer Indian consumers 'The Great Indian Taste' this summer. While older family members will have fond memories of the original Campa and cherish the nostalgia associated with the brand, younger consumers will love the crisp and refreshing taste."



While the plank of nostalgia and nationalism, and a competitive pricing strategy seem good, Amit Khanna, Partner, PwC, says, "The soft drinks category is not one that is highly sensitive to price. It is brand-sensitive. A Pepsi drinker will continue to have Pepsi even if it's 5-10% more expensive. So, while the lower price points as well as the familiarity and excitement around the return may initiate trials, Reliance will have to invest continuously in building a robust brand with a clearly differentiated positioning. The fact that FMCG, by design, is a fast-moving category where consumer preferences change quickly, cannot be overlooked."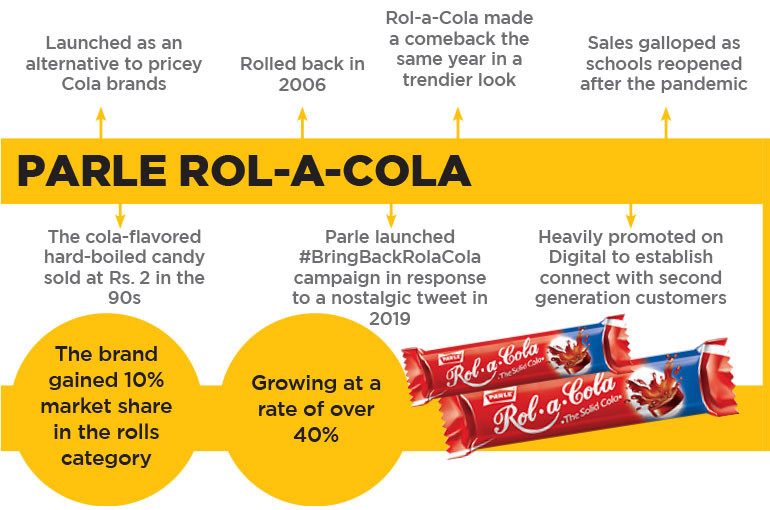 Himanshu Manglik, Founder and President - WALNUTCAP Consulting shares a similar cautious opinion. "Brands that are part of folklore are those that have worked on sharp insights and created meaningful positioning to add value. They have the power to quickly engage both legacy and new consumers by tapping into nostalgia. However, Campa Cola has long been overshadowed, the legacy is not particularly powerful, the consumer that connected with it is older, and the category itself is an impulse purchase category that is not essential for consumers. Campa Cola's legacy is really minimal, that of 'filling the gap' when competition had to vacate the market in the late 70s. It is not going to be easy to leverage the retro image in this category."

According to Manglik, distribution is another factor that could muddy the pitch. He says, "The category operates on an intensive distribution model where competitors are already well entrenched in over 4 million outlets. That is a critical vulnerability, and the competition will bank on capitalizing it. The price points are convenient but incidental, since it is almost certain that a price war will play out between the giants. In such a situation, these price points would have little relevance, and consumer acquisition and retention will become expensive."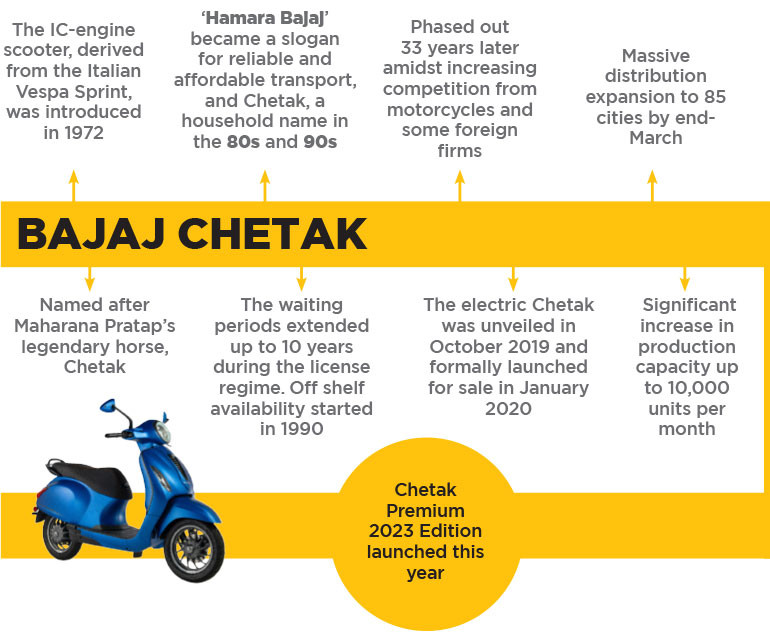 WHEN NOSTALGIA RULED


The return of Parle's popular cola-flavored hard-boiled candy, 'Rol-a-Cola' in 2019 was spurred by a nostalgic tweet. The viral campaign #BringRolaColaBack secured more than seven lakh impressions on Twitter, all organic. Krishnarao Buddha, Senior Category Head – Marketing, Parle Products, categorically states that the retro candy would not have returned to the shelves if not for that tweet.

Launched as an alternative to the costly cola beverages of that time, Rol-a-Cola sold at Rs. 2 when Parle had to discontinue it during the annual product rationalization exercise of 2006. It was re-launched 13 years later in two variants, priced at Rs.5 and Rs. 20. The higher price point effectively meant that unlike the 90s when the brand competed against other HBCs alone, this time around, it had to face increased competition, not just within the category, but also from outside, i.e., to say, from the chocolates, biscuits, and even snacks category to an extent.
---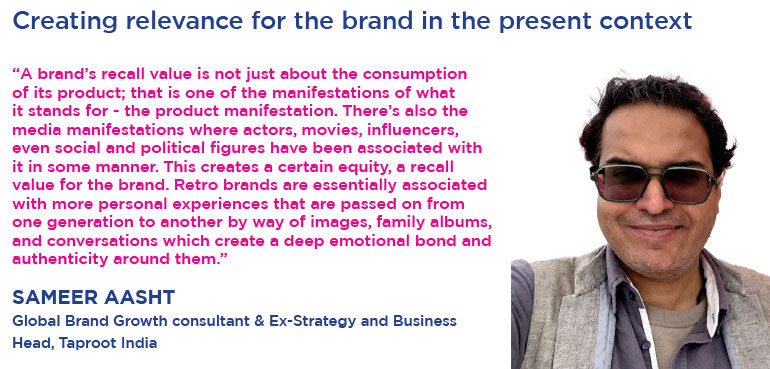 ---
Despite competition and the Covid dampener, Buddha says, "In a span of about one-and-a-half years of post-pandemic recovery, Rol-a-Cola has been able to garner 10% market share in the rolls category, and is growing at a rate of more than 40%. Once the schools reopened, and kids started purchasing the candy with their daily pocket monies, that's when the numbers picked up."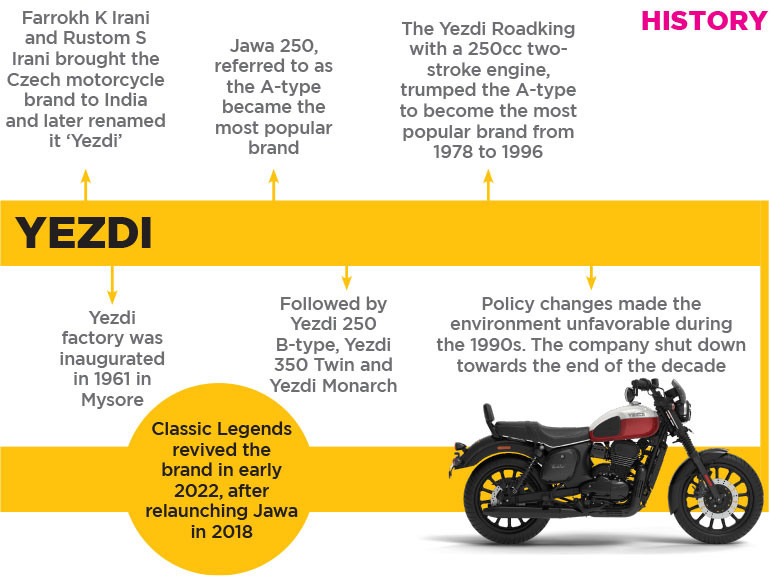 Parle, as a brand is known for its high affinity for Television as a medium of mass reach. Yet, in the case of Rol-a-Cola, the communication was largely Digital. Buddha says, "The mass reach we look to build for our new launches, in a way, already existed for Rol-a-Cola. The 'nostalgia generation' knows it. The task for us was to connect with the second generation of consumers who are present on Digital." He further adds that in terms of acceptance across age groups, the re-launch has been a "very successful one."



Sharing an extensive view on brands' preferred or optimal media strategy for comebacks, Vishal Chinchankar, CEO - Madison Digital & Madison Media Alpha says, "Digital becomes the first choice for them because it serves their purpose of reaching out to millennials who are the primary TG this time. Back in the days, when these brands were well-known, Digital was not on the scene. Today it is as big and yet more targeted when compared to other mass media."

As a case-in-point, he shares the example of Vicco re-launching with Alia to connect with the youth. The campaign was highly skewed towards Digital.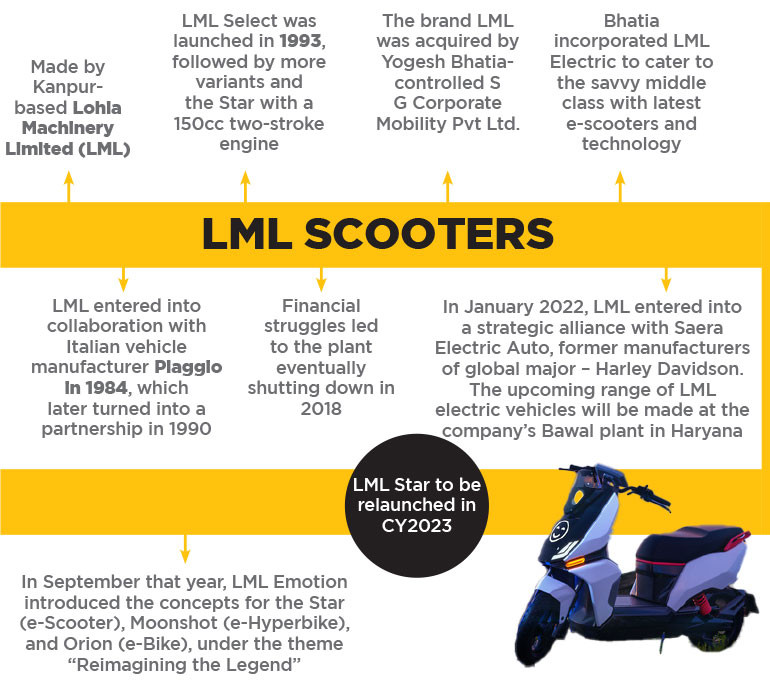 RECLAIMING GROUND: RETRO TWO-WHEELERS
While 'facelifts' and 'generation changes' are regular happenings in the auto industry, recently, it has seen the return of brands that ruled the Indian roads during the 80s and 90s. We are talking about the iconic Bajaj Chetak, Jawa, and Yezdi, with LML Star joining the fray later this year.



Talking about the times, Yogesh Bhatia, CEO of LML Electric says, "Those were the days when the Indian two-wheeler market was synonymous with five brands, Bajaj, LML, Hero, TVS, and Royal Enfield. None could tell a sixth one."

Marching into the 2000s, some of these had to be discontinued, especially in the face of increasing competition from both Indian and foreign brands like Yamaha and Honda. The advent of the latter's Activa brand marked a turning point in the industry from when there emerged a clear demarcation between scooters and motorcycles in terms of gender. Scooters had become a 'girl thing' overnight.



Talking of what went amiss, Kavan Mukhtyar, Partner and Leader – Automotive, PwC India, says, "Most of these brands withdrew from the market as new models were getting launched at that time. There was a sense of fatigue setting in, and in order to stay relevant amidst intense competition, the OEMs wanted to launch fresh brands with a new positioning. The reason why we see them re-launching now is because these brands with great legacies have a high recall value among Indian consumers even today. The positive brand associations are now being mapped to the latest tech features, and functionalities."

According to Mukhtyar, one of the main differences between the two-wheeler market then and now is that Indian manufacturers, having come out of many long-standing JVs with foreign companies, have invested heavily in tech upgrade, design, and product development. "The technology gap doesn't exist anymore. Many companies are pretty much on their own, and therefore have no constraints in going ahead with a brand architecture that suits them the best," he adds.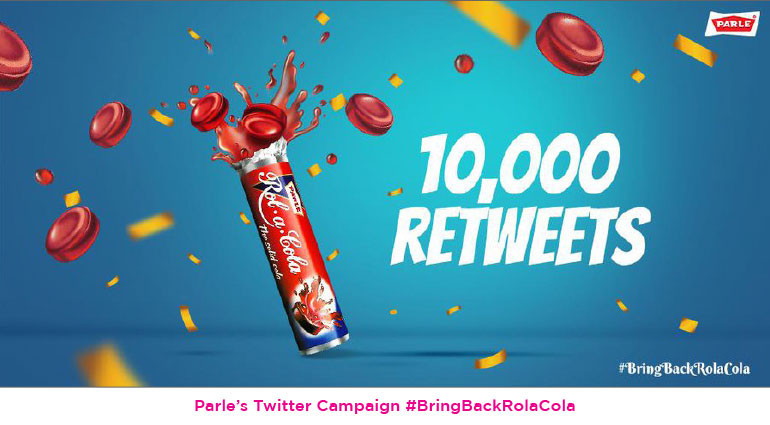 A LIFESTYLE STATEMENT
Lohia Machinery Limited (LML), now LML Electric, is best known for redefining the experience of the two-wheeler community in India with its innovative products manufactured in collaboration with Piaggio and Daelim. The brand crafted a niche for itself with simple and well-thought-out design innovations such as a single, long seat, and side stepney that transformed the scooter into a convenient family vehicle.

"This legacy is what the brand intends to carry forward with its new range of EVs, i.e., Empowered Vehicles in LML lingo. We want to be seen as a lifestyle statement by the two-wheeler community (18 to 80 years) in India. The company's flagship brand 'LML Star,' which is poised for a comeback later this year, is in that sense, a gadget on wheels, and not just an electric scooter," says Bhatia.
---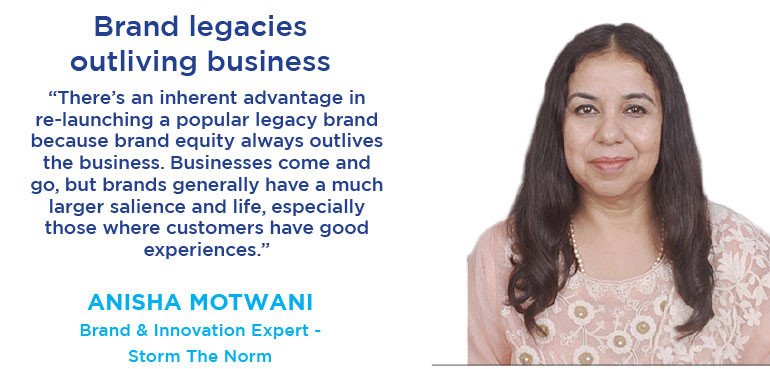 ---
The concept for the LML Star was unveiled during the company's 50th year celebration along with two other products, namely, Moonshot (e-Hyperbike), and Orion (e-Bike), under the theme 'Reimagining the Legend.'

Design, Ergonomics, and Gadgetry are big focus areas for the company as it looks to recreate the success of LML ICE vehicles with LML EVs. "While the latest tech and engineering are sacrosanct for any OEM, we define 'innovation' as a combination of these, and the design and style elements. Our aim is to transform the entire experience of two-wheeler riders by empowering them with complete solutions, latest trends, and pride. This, in turn, will empower our partners, vendors, and the entire ecosystem," adds Bhatia.

Bhatia believes that, as an "exclusive electric two-wheeler company with a 50-year-old legacy", now is the right time to deliver the right value and the right product to the customers.

Today, all stakeholders, including the government and customers are recognizing the importance of accountability. This has led to an increased scrutiny and consolidation in the EV sector that was earlier flooded with 500 plus sundry brands."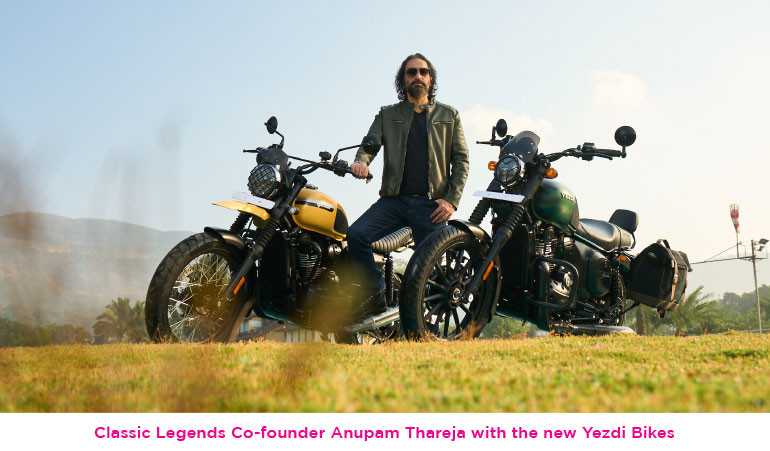 IN BRANDS WE TRUST
The return of Bajaj Auto's legendary scooter brand 'Chetak' was based on the premise of trust built over decades of positive customer associations with its IC-Engine avatar that was discontinued 14 years ago. Up until then, it served as one of the most reliable and affordable means of transportation for millions of Indian customers.



The electric Chetak was unveiled in October 2019, and formally launched for sale in January 2020. Narayan Sundararaman, Head of Marketing, Bajaj Auto Ltd. tells us that over the last three years, the brand has witnessed a massive distribution expansion (85 cities by end-March), a significant increase in production capacity (10,000 units per month), growth in design and manufacturing capabilities, and extensive work in streamlining the supply chain.

"The market response has been gratifying, with our order book running into tens of thousands for a while before we serviced the demand with our increased capacity. The Chetak Premium 2023 Edition launched this year, with improved looks and new features, and has seen a significant uptick in the booking rate," he says.

The Electric Chetak has little in common with its ICE predecessor. The tech is cutting-edge, but the subtler attributes, and the brand ethos stand strong even today. "Chetak stands for reliability and dependability, which are premium brand values in a growing market littered with fly-by-night operators with dodgy credentials," adds Sundararaman. "These values also translate into a classic design harking back to the old times, a strong R&D backbone that ensures top-end engineering, high-quality material that guarantees smooth operation, and the decades-strong Bajaj service network to ensure hassle-free ownership."
---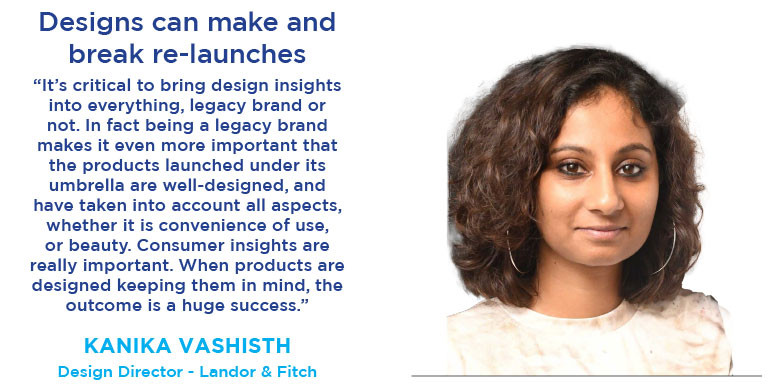 ---
Old brand associations were revived and contextualized to gain initial traction for the re-launch. Bajaj organized a 'Chetak Yatra' in 2019, soon after the brand returned. Sharing more on the response it got, Sundararaman states, "Chetak worked remarkably well on this front as every other Indian family had the scooter, and the outpouring of nostalgic emotion was palpable. Many people we connected with during the 'Yatra' wanted to become second-generation Chetak owners. That gave us a solid launch boost. Our launch campaign also riffed on the iconic 'Hamara Bajaj' campaign, where we called the new Chetak 'Hamara Kal'. The 'Kal' we alluded to was our glorious past of the dependable, reliable Chetak, and also the bright future we are ushering in through a 'green' vehicle."
FOR THE TRIBE


Classic Legends, the Mahindra & Mahindra backed auto-maker set out with the clear goal of reviving iconic motorcycle brands of yesteryears. Beginning with Jawa, it went on to re-launch Yezdi with three products – the Scrambler, the Roadster and the Adventure to strengthen its hold over the 300 to 650cc, mid-weight motorcycle segment. And with that, says Anupam Thareja, Co-founder, Classic Legends, "We became the only automotive company in the world that (re)launched three brands and nine products in the span of three years." Next in line for the company are The Roadking and BSA.

Commenting on the vision behind Classic Legends, Thareja adds, "There is no better disruption than a brand right now. And that too, a brand which not only has a place in your mind, but also a place in your heart. All we had to do was revive that emotion. That was the fundamental philosophy."

The mid-market motorcycle segment in India was already thriving when Classic Legends decided to disrupt it with the icons. The opportunity it identified with was not just about the product, but the revival of the 'tribe.' "There couldn't have been a better time. People just got wealthier, and there was a lot more exposure. Of course, social media happened. The generation wants to belong, but for that you need a classic, not a fad that comes and goes. These brands had the power to create that tribe," notes Thareja.



Hence, 'community' became the buzzword for the company. Beginning with Lintas Live, it worked with several agencies over the last couple of years to build it. Sharing his experience of working on Yezdi, Ameer Ismail, President- Lintas Live says, "Rebuilding this fearless and fun-loving brand was like picking up a classic novel and rewriting the narrative for today's generation."

Ismail points out that one of the major differences in Yezdi's re-launch narrative was that it did not dwell too much in the past imagery but recreated the timeless Yezdi state-of-mind, and made it relevant to a younger audience. "The goal was to reflect the mindset of Yezdi Mad-Men who seek challenges and adventures, and strived to achieve them in a way that pushes them to their limits. Yezdi, even back then, was loved for its young, unorthodox, spontaneous and swim-against-the-tide attitude. The #NotForTheSaintHearted campaign rode that young, rebellious feeling."

Going beyond the intangibles, Classic Legends dreams of an India-to-world strategy for its three brands. The company recently launched BSA motorcycles in the UK, and is set to launch in Europe next month.
---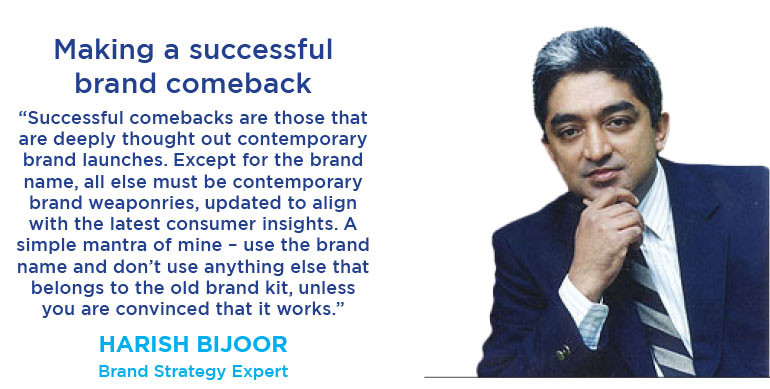 ---
But even as Thareja inches towards his global ambitions, he takes great pride in 'belonging to the tribe' of Indian automakers. "We not only understand technology, but also frugality, scale and the cost. Look at how Hero, TVS, and Bajaj have revolutionized the space. The three Indian companies make more 100 CC engines than the rest of the world put together. And here, we are talking about millions and millions of engines that run in bad weather, bad condition, bad petrol, bad service, they are a cut above the rest. So, we have not only understood technology, we have actually scaled it up. We are a proud motorcycle nation, and here, I wanted to get into motorcycling."

While the return of the retro brands allows us to bathe in a familiar light, and creates a lot of buzz online, brands must ensure that consumer sentiment is not like the seasonal flu. Truly iconic brands are those that live up to their legacies, even as they constantly innovate to keep pace with the trends and demands of the evolving consumers.Otherwise, they will only remain as amusing social media posts.