Earlier this year, IMPACT announced the stellar nominees for its annual IMPACT Person of the Year (IPOY) award, instituted to recognise outstanding individual achievement and contribution to the Indian Advertising, Media and Marketing industry every year. The nominees – Kalli Purie, Vice Chairperson, India Today Group, Byju Raveendran, Founder and CEO, Byju's, Naveen Tewari, Founder and CEO, InMobi Group, CVL Srinivas, Country Manager, India, WPP, Ritesh Agarwal, Founder and CEO, Oyo Rooms, Anuj Khanna Sohum, Founder, Chairman & CEO, Affle, and Dinesh Agarwal, CEO & Founder and Brijesh Agarwal, Co-founder & Director, Indiamart – are all super-achievers in their own right and close contenders for the title, to be conferred upon the topper of the race, in January 2020 in Mumbai.
Going back into the history of the IPOY award property, it was first set up by the exchange4media Group in 2005, and has seen some of the industry's top names as winners. Some past IPOY award winners are Uday Shankar of Star India (2010), Agnello Dias of TapRoot and Haresh Chawla of Networkl8 (2011), then l&B Minister Ambika Soni (2012), Vineet Jain of the Times Group (2013), Punit Goenka of Zee Entertainment Enterprises Ltd (2014), Arnab Goswami of Times Network (2015), Vijay Shekhar Sharma of Paytm (2016), Baba Ramdev of Patanjali Ayurved (2017) and Rajan Anandan of Google India in 2018.
Here, industry leaders and veterans in the business weigh in on the race for the IPOY title, and tell us who their pick is for IMPACT Person of the Year, 2019:
The IMPACT Person of the Year has a star-studded list of nominees and it is very difficult to predict who will be the winner. My guess is that it would probably be Byju Raveendran.
Madhusudan Gopalan, MD & CEO of India Subcontinent, Procter & Gamble
If I look at all these, the one that has really made giant strides has been Ritesh (Agarwal). He has really changed the game and disrupted the market with OYO Rooms.
Ajey Mehta, Vice President & Region Head, Asia Pacific (APAC) & India, Nokia
Undoubtedly, Byju Raveendran would be the IMPACT Person of the Year. Byju's has been all over, notably on the Indian cricket team jersey in terms of visibility of the brand. They've been doing activations all over India, especially in schools and have devised very clever ways to create demand and create a pipeline for their products. Their products are also very interesting – in fact, I even trialled one for my children. Byju has been very visible, achieved unicorn status and has even been going international now. He has all the elements for a great story, and I hope he wins the IMPACT Person of the Year title.
Lulu Raghavan, MD, Landor
Every one of the nominees definitely deserves to be the IMPACT Person of the Year. All of them have definitely created impact in their own field not just this year, but over the past few years. So I would like to wish them all the best and I don't feel it is fair for me to pick a possible winner. Yes, I do have my favourites, but I will only keep my fingers crossed for them!
Prasanth Kumar, CEO, GroupM, South Asia
I know only a couple of them personally… in fact, CVL (Srinivas) and I go a long way back… so it's a bit difficult to guess. It's difficult because we're all looking at the impact these nominees have created… I'm certain many of them are creating impact in different parts of the country and I can only wish that they all get chosen for the work they are doing.
Sadashiv Nayak, CEO, Big Bazaar
I think it could Byju Raveendran. I seriously hope it is. Education is a big problem in India and the work they are doing in digital education, and in taking education to every household is incredible. It's a critical part of the ecosystem in India that needs to grow, and they're helping immensely in building this. So, I hope Byju wins, but let's see if he does.
Suhail Sameer, CEO-FMCG, RP-Sanjiv Goenka Group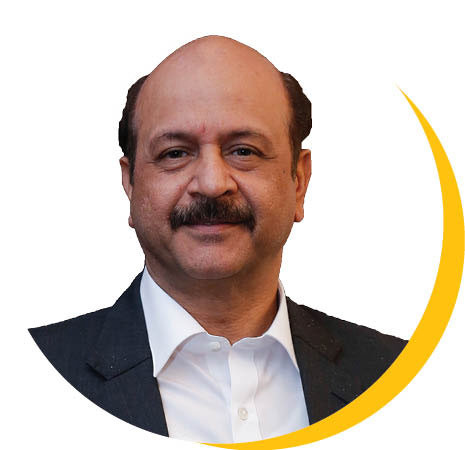 I would go with Byju Raveendran. While all of the nominees are very good, Byju's has clearly made a noteworthy difference in the education sector and has brought in real innovation. So I would go with him.
Rakesh Khanna, MD & CEO, Orient Electric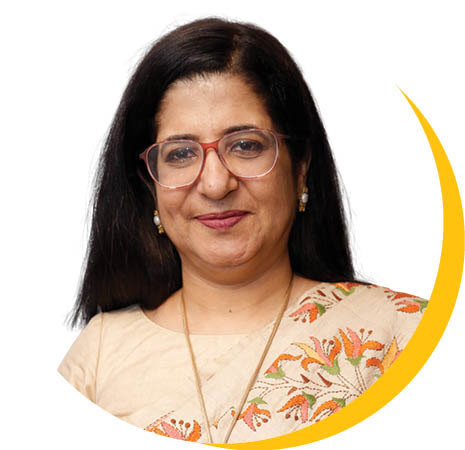 While all the nominees are real stalwarts and you could vote for almost all of them (I guess that's why they're named in the shortlist) my favourite would probably be Byju's, simply because of the fact that they've created a completely new business model, and they've looked at really making a larger difference to society through education. So, my personal favourite would be Byju's.
Sangeeta Pendurkar, CEO, Pantaloons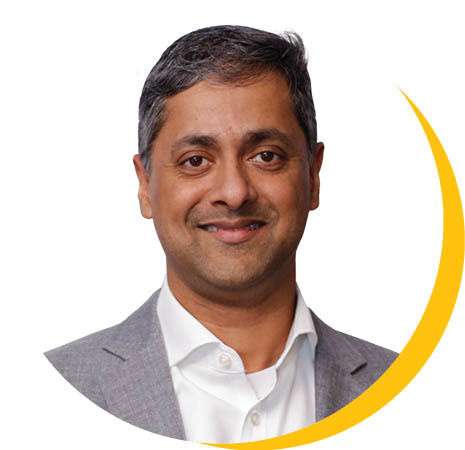 I think it's going to be Byju Raveendran. I think what Byju's has been able to do with the entire educational system in this country, or actually with the digitization of the same, is absolutely wonderful. Hopefully he wins.
Ram Raghavan, MD, Colgate India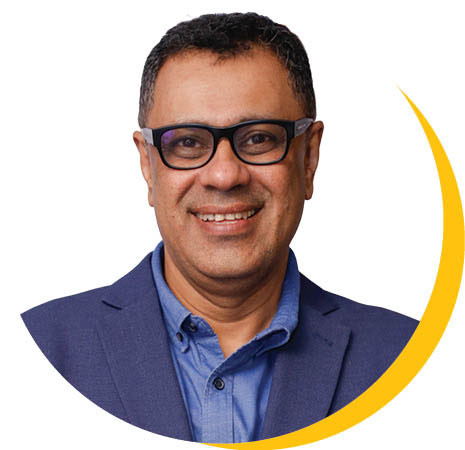 Byju's Raveendran could definitely be the Impact Person of the Year.
Rohit Suri, President & MD, Jaguar Land Rover
THE SELECTION PROCESS
The selection process for IMPACT Person of the Year, 2019 is being carried out in three stages
STAGE I
Nominations were sought by way of exclusive mails and conversation with senior industry leaders.
STAGE II
All responses received were evaluated by the editorial team at IMPACT, to come up with the nominee list for IMPACT Person of the Year, 2019.
STAGE III
Final voting on the nominees by a select few from across the advertising, media and marketing fraternity, on the basis of personal e-mail invites sent by IMPACT. On the basis of pre-decided parameters, the respondents vote for any of the nominees to be the IMPACT Person of the Year. The data from this round of voting will be collated and analysed to arrive at the IMPACT Person of the Year 2019.
THE NOMINEES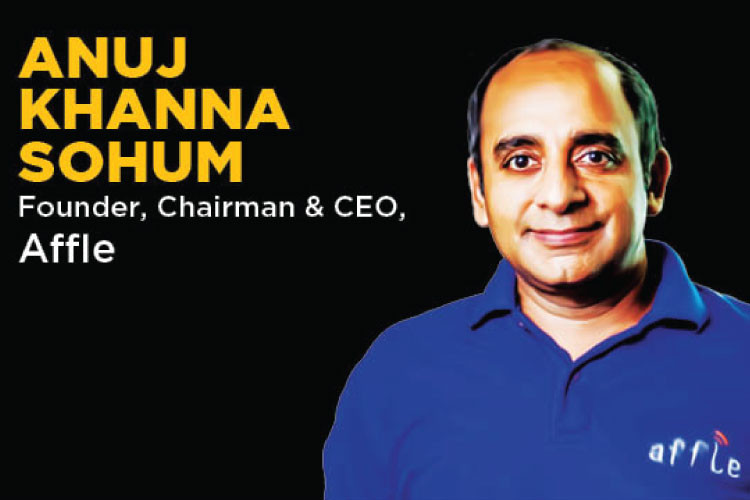 Anuj Khanna Sohum is a serial entrepreneur and innovator. He launched Affle (India) Limited, the leading consumer intelligence platform company, with his schoolmate Anuj Kumar in 2006, at a time when Facebook was yet to launch its mobile version. With a track record of being profitable for over five years, Affle has changed the trends in its domain towards scalable growth and capital efficient returns. In August this year, Affle made a strong debut on the Indian bourses (NSE and BSE). The IPO was oversubscribed 86 times, making it a record for an Internet company in India. The Affle platform is data-rich with over two billion consumer profiles and 300+ billion data points spread across India, SE Asia, Middle East & Africa, North America, Europe, LATAM, Japan, Korea & Australia.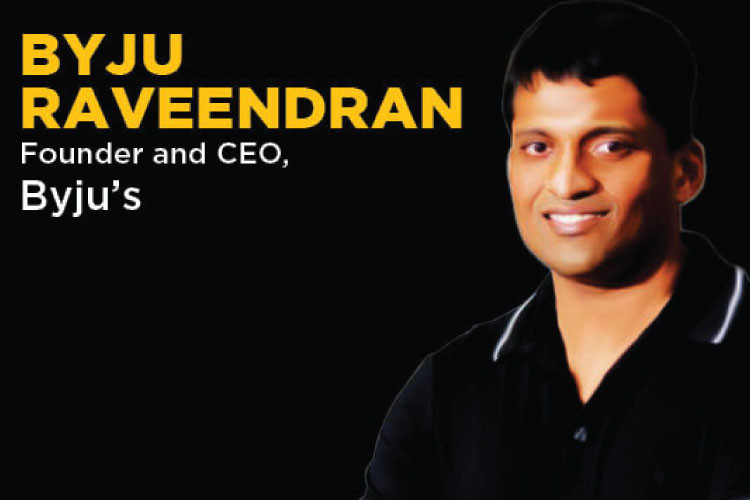 India's newest billionaire, Byju Raveendran, founded the Bengaluru based ed-tech company Byju's in 2008 along with his partner, wife Divya Gokulnath. This learning app not only helps students prepare for competitive exams like JEE, CAT, IAS, GRE and GMAT, but has also revolutionized school level learning by tying up with several State and Central boards and is looking to expand abroad. On the brand side, it has built equity and visibility courtesy sponsorship of the Indian cricket team and various tie-ups with media companies. The entrepreneur's firm was last valued at $5.7 billion and has raised over $969.8 million funding from investors such as General Atlantic, Tencent, Naspers, Qatar Investment Authority, and Canada's Pension Plan Investment Board (CPPIB) among others.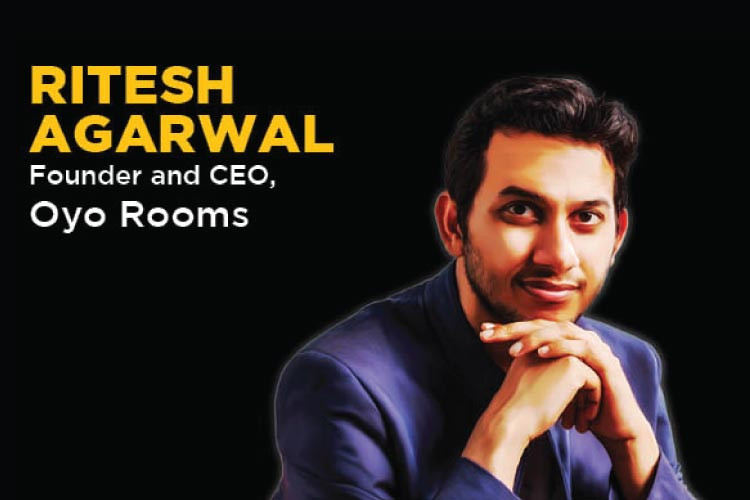 Twenty-six-year-old Ritesh Agarwal is the founder and CEO of Oyo Rooms, an organisation he created right in his high school days with limited resources. The six-year-old start-up, which today operates in over 80 markets and manages over 1.2 million rooms, is valued at $10 billion, thanks in part to a roughly $1.6 billion investment over the past two years from SoftBank Group. Agarwal believes he can build Oyo into a truly global brand out of India. Under his leadership, Oyo Rooms and Hotels has become the world's No. 2 hotel operator by room count. It is poised to overtake No. 1 Marriott International Inc. early next year. Oyo provides capital and training to hotel owners who rebrand to Oyo's specs, along with proprietary data-mining technology that helps properties maximize revenue.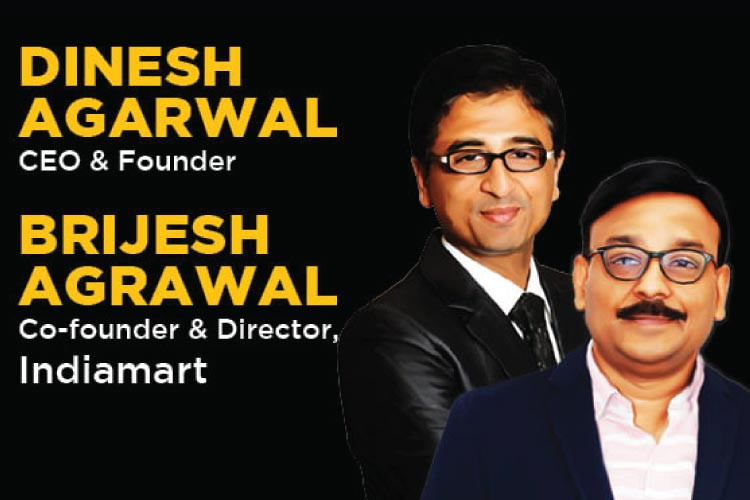 Founded by cousins Brijesh Agrawal and Dinesh Agarwal in 1996, IndiaMart InterMesh is an online B2B marketplace for business products and services, connecting almost 5.98 crore buyers with 47 lakh reliable suppliers to search from over five crore products. Under the leadership of the two cousins, the company posted a consolidated profit of Rs 31.4 crore for the quarter that ended on June 30, 2019. The 23-year-old company launched its IPO in June this year to raise over Rs 474 crore. With 60% market-share of the online B2B classified space in India, the channel focuses on providing a platform to Small & Medium Enterprises (SMEs), large enterprises as well as individuals. The company's mission is 'to make doing business easy' and to demonstrate how easily the offline businesses can scale themselves with an easy-to-use online platform.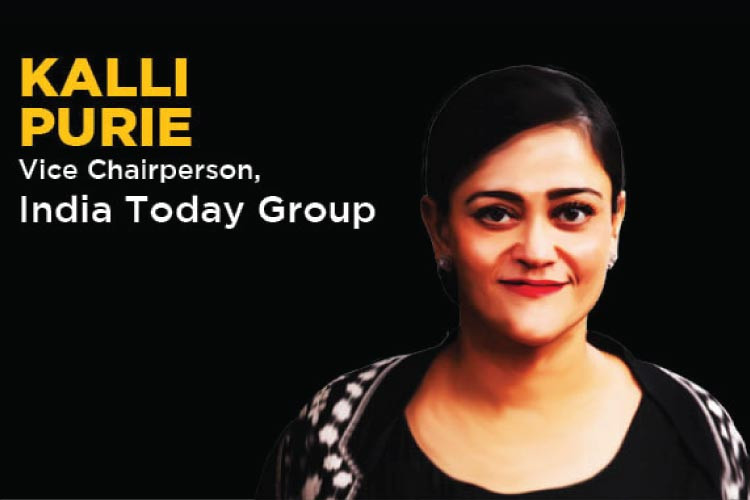 Kalli Purie is the Vice Chairperson of the India Today Group, and has helped shape the group into a multi brand, multi-platform and multi-vertical diversified media conglomerate. Purie helms a wide range of media properties - five television channels including Aaj Tak, India Today Television, Dilli Aaj Tak, Tez, a digital newspaper, as well as the social media strategy for the group. She has also spearheaded the launch of five new web portals – TheLallantop.com, DailyO.in, OddNaari.in, Pakwangali.in, iChowk.in, 22 niche mobile first, digital channels across platforms under the umbrella of mobiletak.in. She heads innovation for the group, and is also the lead for thought leadership events such as The India Today Conclave (national and regional editions), Agenda Aaj Tak, Safaigiri, Sahitya Aaj Tak, India Today Mind Rocks, Panchayat Aaj Tak, India Today Global Roundtable and many more.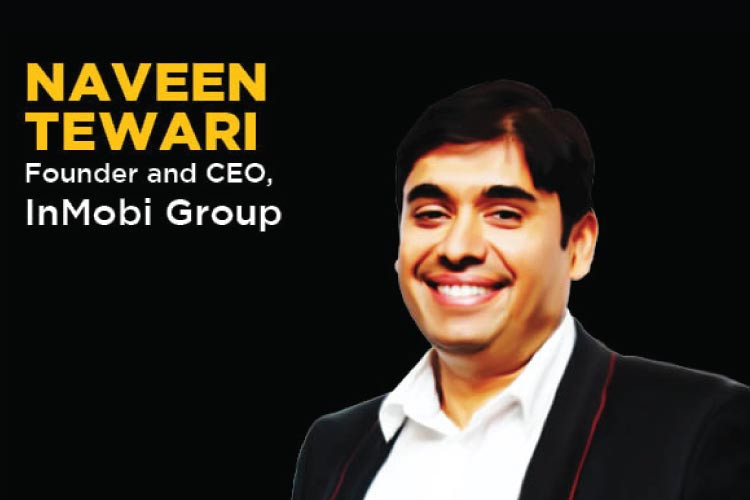 Naveen Tewari is the founder and CEO of the Indian unicorn, InMobi. In 2011, SoftBank Corp invested $200mn in InMobi, which was considered one of the largest investments in the mobile Internet space globally. In the same year, InMobi became India's first company to cross the $1 billion (around ?7,115 crore) valuation, earning for itself the appellation of a unicorn. In 2018, inMobi struck a partnership with Microsoft and more recently with WPP to enhance brand experiences. The InMobi Group – comprising InMobi Marketing Cloud, TruFactor - a secure data platform for businesses and Glance, an AI-powered 'screen zero' content platform - provides mobile-first expertise across marketing software and media, data and consumer platforms and is recognized as one of the world's most innovative companies.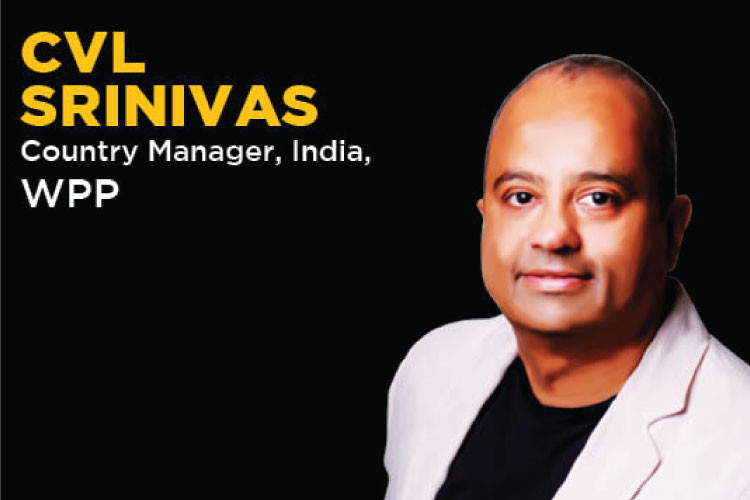 Two years ago, CVL Srinivas was appointed the country manager of WPP, India and his efforts have been instrumental in making India the fastest growing market for the company. Under his leadership, India has been growing at over 12% in the first half of this year, as Srinivas has been at the helm driving strategic value for clients through a framework built on partnerships and integration. The organisation now works with a formal structure in the market, with people from different operating companies working together. A case in point is WPP's strategic partnership with InMobi through which the organisation is co-creating solutions for clients, data and measurement. With Srinivas holding the reins, WPP is currently growing from strength to strength on its key pillars of communication, experience, commerce and technology.