The past week at UEFA Euro 2020 may have had all football enthusiasts glued to their screens to catch all the action, especially on the back of a pandemic year. However what has made as much news, if not more, has been the action off the field at the tournament press conferences. The internet was abuzz with reactions that ranged from shock to criticism when Portuguese football star, Cristiano Ronaldo removed two Coca-Cola bottles from the press conference table and picked up a water bottle instead, indicating to his fans, viewers and the media that they should choose water over the carbonated beverage. Ronaldo seemingly set off a trend, when French midfielder Paul Pogba in a similar style removed a Heineken bottle of non-alcoholic beer placed in front of him during his press conference, reportedly because of his religious beliefs. Coca-Cola found itself yet again in the news when Italy's midfielder, Manuel Locatelli too imitated Ronaldo's gesture, taking off the Coke bottles from the press conference table.



The actions of these players set off a storm, with sponsors being forced out of the limelight and with fans also questioning the stars' actions, given that some of them formerly endorsed the very brands they now reject. A Brandessence Market Research & Consulting report, pegs the sports sponsorship market size in terms of revenue at $57.00 billion in 2020. This is expected to reach a monumental $89.6 billion in 2027, growing at a CAGR of 6.72% from 2021 to 2027. These numbers alone illustrate the growing relevance of sports sponsorship, and why brands are capitalising events like Euro 2020 and other global tournaments.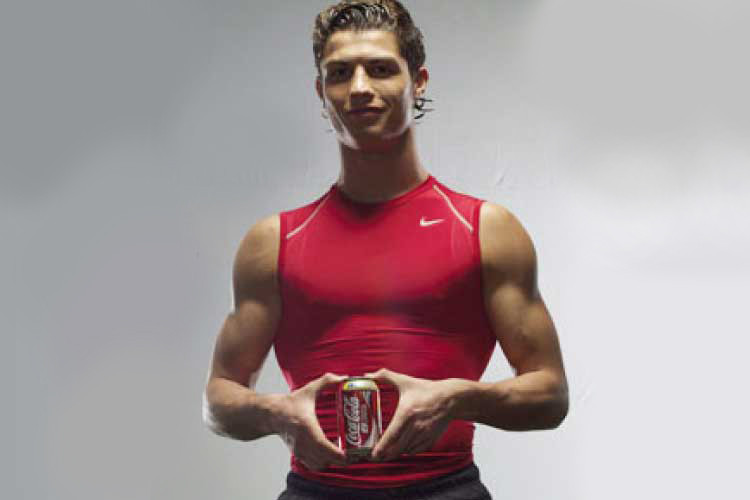 While some commentators have commended stars like Ronaldo for speaking up against sugar-laden soft drinks, others accuse him of hypocrisy since he himself endorsed Coca-Cola early in his career
The fallout for sponsors
The role of sports sponsorship and its immense value cannot be denied, but in the recent turn of events at Euro 2020, the question being asked is – are sponsors losing out at these big ticket events when players take a stand like this? The very fact that Coca-Cola's valuation registered a fall of $4 billion after Ronaldo's gesture seems to suggest that, though the jury is still out on whether the footballer's actions were entirely responsible for the drop. The past week has nonetheless posed some important questions – what can sponsors of big ticket events do to shield themselves from actions like these? And how should they respond to these glaring snubs?
While most experts opine that the damage in terms of consumer loyalty and sales will be minimal, sponsors should perhaps have in place certain contractual clauses that

prevent players from arbitrarily making off-the-script remarks that could impact brand perception or value. Jagdeep Kapoor, MD at Samsika Marketing Consultants notes, "The brand should take it up with the organisers because it is not getting what had been promised under the sponsorship contract. I don't feel there is a need to address the customer base because at the end of it, the brand got the publicity either way. The loyal consumers will stick to the brand and those who want to stay away, will anyway stay away."
The fact that Coke has already built itself up as a much-loved brand with a loyal consumer base means that Ronaldo's actions may have little impact in terms of brand loyalty or perception. Ambi Parameswaran, Brand-Building Founder remarks, "Coca-Cola is a sponsor of the event and it can take action against the organisers. But given the fact that Coke is the most recognised and loved brand in the world, they may shrug it off as a storm in a small teacup. The company is fully aware that health bloggers are anti any sugary drink. But there is still a large segment of consumers who need their sugar fix." He suggests the brand could perhaps place a Coke Zero (the sugar free variant) on the table in front of Ronaldo in the hope that he takes a swig. "That would be worth a lot," states Parameswaran.


Colas and celebrity endorsements


The recent incidents involving football stars and sponsors Coca-Cola and Heineken have firmly put the issue of celebrity endorsements back in focus. While earlier, brands like Coca-Cola and Pepsi enlisted A-list stars and sports personalities as brand ambassadors, today consumers are holding celebrities accountable for the products they endorse. With greater emphasis on health and nutrition, colas and carbonated beverages in particular have earned a bad rep for their high sugar content and direct link with diseases like diabetes and obesity. Today in India, no sports personality endorses either Pepsi or Coca-Cola. Actors Salman Khan and Tiger Shroff today endorse Pepsi and Hrithik Roshan is the face of Mountain Dew. Coke in India has enlisted Ranbir Kapoor for some of its advertising but the brand also has a fair number of ads without a celebrity face.



On its part, UEFA has now communicated to all the 24 teams participating in the tournament to stop removing strategically placed sponsor drinks from the news conference platforms. UEFA director Martin Kallen said in a briefing, "It is important because the revenues of the sponsors are important for the tournament and for European football," and players with religious objections "don't need to have a bottle there." Coca-Cola too, which initially refrained from making a comment, eventually put out a public statement saying that everyone is entitled to their drink preferences. A Coca-Cola spokesperson said, "Players are offered water, alongside Coca-Cola and Coca-Cola Zero Sugar, on arrival at our press conferences." The spokesperson added that people have different "tastes and needs".
CELEBRITY INFLUENCE
One important dynamic these incidents have thrown up is the indisputable influence these sports icons have over their fans and followers. And unlike celebrities and sports stars of earlier decades, the current crop is unafraid to speak their mind even when it is against a brand. Dr Sandeep Goyal, Chairman of Mogae Media and MD of Rediffusion, elaborates how today's celebrities have strong beliefs of their own. "The big learning here is you can't take players for granted, because they will have their individual choices and they will have their individual loyalties. So in the old days, everybody had to fall in line, but today you cannot compel a player to endorse a brand if he doesn't want to. Already in India with the IPL, we have seen a few issues because players are sometimes made to do ads with team sponsors and have to wear certain sponsor logos on their jerseys. Some players may not be willing to wear the logo of say an alcohol brand or a brand they do not endorse. One thing that has become abundantly clear is that just because you're an official sponsor for an event, a player at the event is not expected to toe the line and endorse you." In the Indian context, Goyal observes that to be fair there are celebrities who have often gone on record against fairness creams and colas, and refused to endorse them, though there are also some celebrities who are clear that they will endorse anything irrespective of what category.


CELEBRITY INFLUENCE ON BRANDS
Some notable incidents when a celebrity's comment, gesture or tweet caused ripples and impacted brands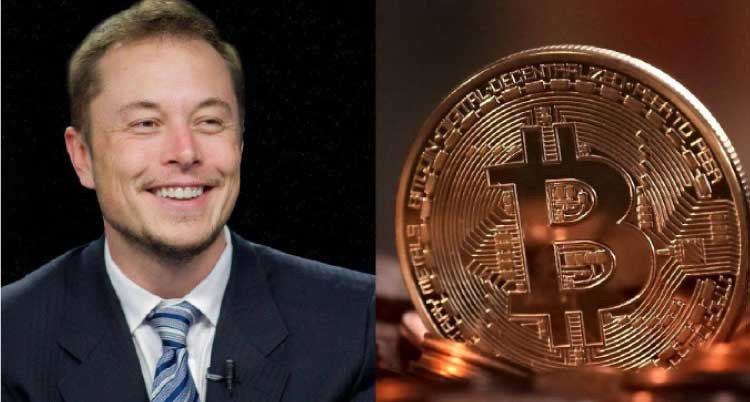 Elon Musk and Bitcoin
Business magnate, Elon Musk caused Bitcoin prices to fluctuate earlier this year between March and June. His recent announcement in May 2021 that Tesla would not accept Bitcoin as payment for its environmental impact saw the currency lose 15% of its value within 24 hours.


Kylie Jenner and Snapchat
American Reality TV star, Jenner ranted about Snapchat's new design on Twitter in Feb 2018 and the markets saw an almost instant reaction. The company saw an 8% drop in its stock price, hitting Snapchat by $1.95 billion.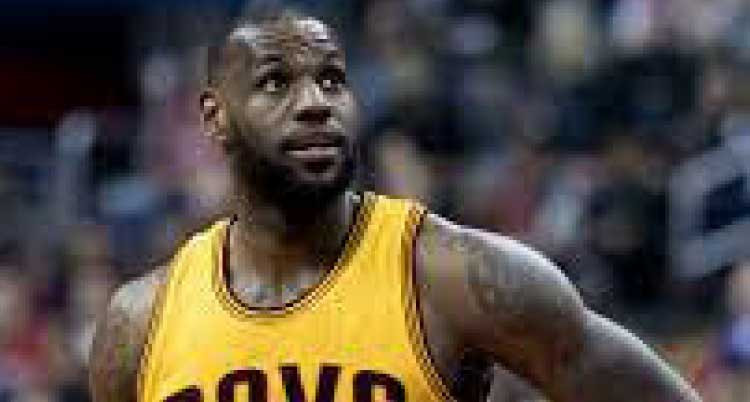 LeBron James and Samsung
The basketball star, James who endorsed Samsung mobiles, tweeted back in March 2014 about his phone rebooting and erasing all his data. The tweet was deleted shortly afterwards, but had already been widely shared.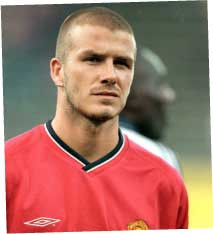 David Beckham and Brylcreem
Back in 1997, Brylcreem had signed a multi-million dollar sponsorship with English football star, David Beckham. While still under the contract, Beckham shaved his head entirely and that hurt the brand's campaign. The contract was said to have eventually been discontinued.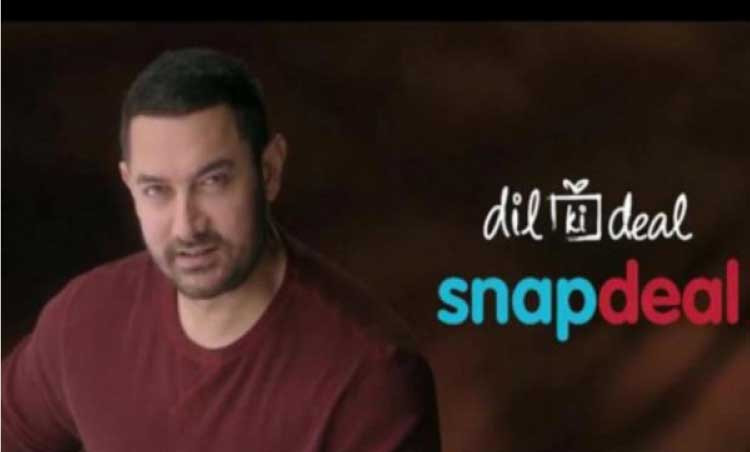 Aamir Khan and Snapdeal
Closer home, back in 2015, e-commerce brand Snapdeal came under fire because of comments made by its brand ambassador, Aamir Khan about the rising intolerance in the country. The brand was quick to distance itself from Khan, who was eventually dropped as brand ambassador.


While Ronaldo has been praised by fans and several commentators for standing up to the cola giant and taking a firm stand in terms of his beliefs about health, plenty of commentators and industry observers have also called him out for displaying a holier-than-thou attitude given that he had endorsed the brand several years ago. The internet, in true style, dug out an old video of the Portuguese star endorsing the brand, which eventually went viral. Speaking about how Ronaldo's actions could very well be akin to bullying, Santosh Padhi, Co-founder and Chief Creative Officer, Taproot Dentsu points out, "While Coke has taken a bit of a blow in all of this, I think it's rather unfortunate and celebrities must understand the consequences of their actions. It would be a different matter if Ronaldo was clear about his principles and stuck by them through his career. But everyone knows that in the earlier years of his career, he endorsed Coca-Cola and was happy to earn big money on the back of it. Now that UEFA has signed on the brand as a sponsor, he doesn't have to endorse it but it reflects poorly on him that he behaved in the way he did." He adds that if a player does have an issue with product or brand placements, they could address that without making a scene that draws the brand into unpleasant controversies. Padhi also draws parallels in the Indian context, speaking about cricket star Virat Kohli who has publicly gone on record saying he will not endorse colas or fairness cream, even though he previously endorsed Pepsi. He points out the hypocrisy in Kohli's stand, given that the Indian captain has had no qualms about doing an advert for Royal Challenge, an alcohol brand. "As a sports star, considering people look up to him, it is important that he carefully considers the brands he endorses. He should instead look at brands like Puma or Nike, which are focused on health and fitness," notes Padhi.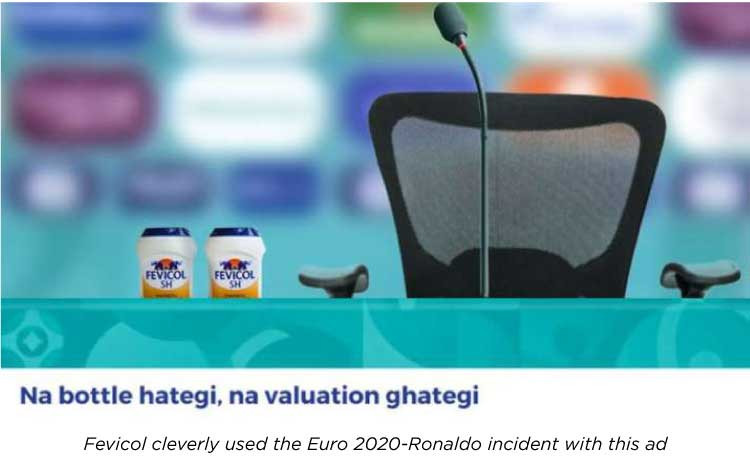 RESPONDING TO BRAND SNUBS
So how can brands prepare for a scenario like the ones we saw at Euro this year? Will they need to re-look at their sponsorship contracts? The short answer is brands should let bygones be bygones, recommends Harish Bijoor, Brand Guru and Founder, Harish Bijoor Consults Inc. "No number of clauses will prevent brands getting surprises. Guerrilla action can happen anytime and anywhere by a sports star or a film star, who just might want to make a point. Even if you have a water-tight contract that tells you what a sport/film star can do and not as an endorser, you will still get surprises," he points out. Calling the recent incidents at Euro brand snubs, Bijoor says that marketers and event organisers should expect to see more of these in the future, both in India and other markets. Explaining how brands should be more proactive and better prepared for these eventualities, he adds, "Brands will need to have a finger on the pulse of their consumers. They need to be one step ahead of what their consumers think and do. That's a great way of avoiding embarrassments such as these. It is important to read the pulse of the consumer before the pulse has been read and represented by the sports or cine star, as in these cases. A movement such as this gains traction only if there is acceptance of it at the consumer level. Ronaldo, Pogba and now Manuel Locatelli have read this right and have represented it in their own way."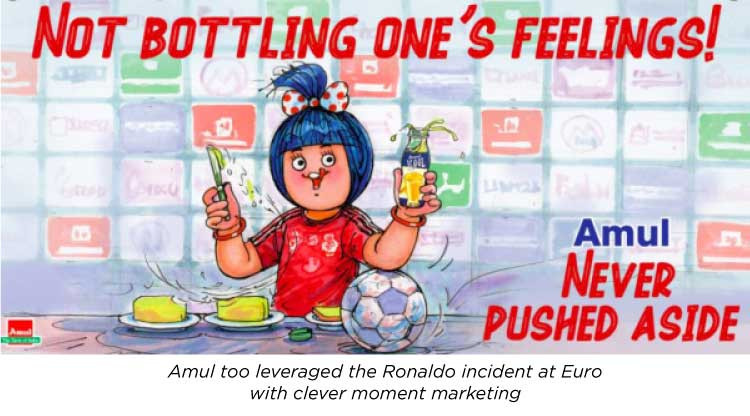 Goyal concurs, adding that the best thing for a brand to do in such a situation is to sight tight and wait for the noise to die down. Commending Coke for responding reasonably, he says, "These kinds of things, the more you stir up the controversies, the bigger it becomes. A week later, we will have a dozen other things to talk about. So, the good thing about controversies is they will die down on their own. Coke sensibly said everybody has a choice. It's a free world." He also adds that it is nearly impossible for brands to pre-empt these situations, which are much like stray bullets. He also points out that in the future the companies with a good ESG (environmental, social and corporate governance) track record will do well in terms of their stocks and in terms of investor confidence. "One of the reasons Coke also saw its shares fall was because colas are a negative category on ESG parameters," he observes.
It's important for brands to address a celebrity looking at the larger picture, points out Aman Swetta, Co-Founder and MD, id8 media solutions. "Brands need to rethink their approach towards getting their products endorsed. Sponsors of such big-ticket events should consider and understand the religious and social allegiances of the players and plan their product placement strategy accordingly. As an individual, players have their own choice to choose what they prefer."
One of the reasons Coca-Cola and even Heineken will not see long-term impact on their brands is because both have managed to cultivate a solid consumer base across the world. Brand ambassadors seldom help craft a relatable brand story or generate brand love, Santosh Padhi observes. "Barring a few of the good actors, who are good creative people themselves, 95% of celebrities today add very little long-term value for a brand. Very often the brand ends up playing second fiddle to the celebrity, which means brand ambassadors do more harm than good in most cases," he notes. He adds that marketers would do well to learn from examples like Airtel and Vodafone, which constructed memorable campaigns and built long term brand equity, often without brand ambassadors.