What is your favourite Indian advertising campaign of all time? While answers across the board may vary slightly, for most of us names like Liril, Amul, Fevicol, Parle-G, Frooti and Nescafe immediately come to mind. These brands have stood the test of time, becoming case studies in great advertising, while the characters featured in them have gone on to become immortal, forever intertwined with the brands they once represented. Cut to the present, ads like Times of India's 'Sindoor Khela', NGO Nanhi Kali's 'Powerless Queen', ITC's Savlon's 'Healthy Hands Chalk Sticks', Stayfree's 'Project Free Period', Ariel's 'Share the Load', Swiggy's 'No Order Too Small' and others have gone on to win big at multiple award platforms, leaving an indelible mark on the minds of audiences across the country. So what is it about these ads which render them effective enough to strike a chord with their consumer, making that long-term brand connect, and simultaneously telling thoughtprovoking, creative and award-winning stories?
MAKING ADS THAT MATTER
They say content is king and a great idea is worth millions. And to be sure, brands today are investing heavily in content marketing across platforms, with the belief that a good idea, marketed well, is key to product sales. Making that brand connect with the consumer is never an easy task, however, and the brands that succeed are the ones which have truly hit the sweet spot between engaging advertising and brand loyalty. That said, fundamentally there are a few key pointers to be kept in mind to ensure a campaign truly tells a masterful brand story.
A simple yet powerful idea: An effective brand campaign always stems from insights that develop into a great idea which cuts across audiences. This idea needs to stay true to the brand objective and engage the right consumer at the right time, while being entertaining, refreshing and memorable.
That said, however, communication needs to be simple. The more layered the communication is, the more challenging it becomes to integrate brand and content. This brand integration can even take the form of just a logo at the end of the ad, as long as the idea effectively communicates the brand association, notes Rajiv Dingra, Founder & CEO, WATConsult.
Articulation of the brand objective is thus an acute component of creating a campaign, given that content is a powerful way to showcase what the brand stands for. Like all things in life, communication and how we communicate must evolve, keeping pace with society. "We live in times where people are more and more conscious about how they live and how this impacts the world they live in. In this scenario, a brand that shares their values will win their love. Thus it is ever important to find a powerful idea, work hard on the details and then find the best team to execute it," believe Kainaz Karmakar and Harshad Rajadhyaksha, Chief Creative Officers, Ogilvy India (West).
A humane touch is usually the best formula to win hearts, as we are emotional beings at the end of the day who often take decisions based on how we feel. "Help people feel something strongly– good, bad, sad, happy. The one way to get through the continuous cacophony of messages people are surrounded with these days is a campaign's ability to make people truly feel something," explains Amit Kekre, National Strategy Lead, DDB Mudra Group.
Identifying the right target audience: The next point in the journey which is identifying and targeting the right consumer segment. For both marketers and advertisers, it is critical to create differentiated communication for different target audiences to fulfil their need, and not adopt a one-size-fits-all strategy. "Once the target audience is identified at the product level, then the next step is to convert that into a strong creative which connects those consumers to the brand and the product through the right media mix, remarks Hiren Gada, CEO, Shemaroo Entertainment.
Since a brand's promise is linked to the role that it plays in a consumer's life, brand stories must be told in such a way as to impact consumers' lives in some way and effectively portray how it can help make their lives better. "This requires a very sharp understanding of the consumer, in terms of what motivates them and what they want in life, and the brand's role in their life. When a brand can credibly own this, then the objective is met," says Dheeraj Sinha, MD, India and Chief Strategy Officer, South Asia of Leo Burnett.
Of course, persuasion today is also a major deciding factor in terms of whether or not your target consumer sticks with your brand and continues to choose it, irrespective of numerous brands fighting for the same eyeballs. Indeed, consumers today are fickle and their aspirations from a brand keep changing. Therefore the challenge for all marketers today in this age is not to just create likeable communication and likeable stories, but to create persuasive arguments. Consumers need to buy into the brand and not just the story, Partha Sinha, MD, McCann Worldgroup India reiterates.
Being relevant and authentic: As per industry estimates, only one in five new marketing campaigns outperform old campaigns. Marketers are obsessed with newness, but what sells is relevance and familiarity, and being relevant is always more important than being original. Thus it makes sense to invest in a familiar franchise and build a connective tissue to the core of your brand, to what people already love about your brand, believes Virginia Sharma, Director – Marketing Solutions, LinkedIn India. She prescribes finding content that works and reinventing it for different audiences by packaging it differently, and focusing on the content and its relevance to the audience, instead of chasing trends.
Finding a relevant social context based on a personal consumer insight (not a broad truth but a unique, unsaid feeling) and an idea which must ideally be rooted in the brand's equity, commitment and action, in terms of a new or continuing brand story, helps to create great PR, engagement and drive conversation, which in turn makes the brand desirable and relevant in a fast changing world, says Josy Paul, Chairman and Chief Creative Officer of BBDO India.
Gauravjeet Singh, General Manager – Media (South Asia), Unilever agrees, "Of utmost importance is being authentic to what your brand stands for and being relevant to your target audience. Being consistent in this regard is also critical to brand building so that there is constant brand recall, which makes consumers choose you over rival brands."
Consistent storytelling leads to the building of a brand over time which eventually becomes the brand story. In that context, being relevant to current trends helps create brand buzz and makes the consumer happy to associate with the brand, Yashaswini Samat, Chairman and MD, Grey Group India tells us.
"To my mind, any communication must achieve the brand objective which benefits the brand or cause. The second thing is it must touch a chord in the heart of the right consumer - your target audience," feels Ashish Bhasin, Chairman & CEO- South Asia, Dentsu Aegis Network.
Choosing the best platform and medium: Story-telling across mediums and platforms differs and hence choosing the right platform based on your target audience and your product can never be emphasized enough. Thus while creating differentiated content for each medium for the same brand is crucial to how consumers react to it, being able to identify the right platform also has a role to play in the brand's success story.
Bobby Pawar, Chairman & Chief Creative Officer, Havas Group India explains, "For example, with respect to digital videos, completely branded content may not take off as much as pure-play content. The trick here is to ensure that the content idea itself revolves around your brand platform, and not the other way round. Again, just throwing in a brand name doesn't amount to branded content."
According to Manasi Narasimhan, Vice President, Marketing & Communications, South Asia, Mastercard and Anuradha Aggarwal, former CMO, Marico, "In addition to interesting brand stories, new formats are providing new ways to tell a story. Today, longer format advertising is becoming a creative form of advertising and consumers are tuning in if it appeals to them. This is why it is important to keep the consumer at the center of the communication, while ensuring the brand purpose remains intact. Surprising them thereafter with an exciting and engaging piece of communication on the platform of their choice, is a sure-shot way to catch their attention and recall of the brand's message."
Consumers today are looking for good stories and if you tell an interesting story, they will remember the brand; whether it is a 30-second ad or two minutes or three hours long. Since people live different lives across platforms, providing the same consumers with relevant content across the multiple platforms they access is key to effective brand communication and brand connect, adds Aditya Swamy, Head of Agency Partnerships, Google India.
Exemplary execution: The last leg of making an effective campaign is of course the execution, the most critical aspect of the whole piece. Thus, while it is important to have creative and memorable campaigns, execution at the ground level, be it through 'below the line' activations or an effective communication and sales strategy, is of equal significance, says Mitrajit Bhattacharya, former President and Publisher, Chitralekha Group.
To put it into perspective, a good idea can fail if not executed well. Execution must connect the brand benefit to the consumer insight and the brand story. Execution should also ensure consumer attention for the entire duration of the campaign.
"The communication should also stick with the consumer long enough to create an impression in their minds, clearly showcasing what's in it for them in a nontechnical format which they can easily consume and relate to, adds Sangeeta Talwar, Managing Partner, FlyVision Consulting.
Keeping the brand message alive: With shortening attention spans, any story today has a much smaller shelf life than it did in the past. But that makes it even more critical to make good stories that are bang on point and on brand. Great stories with tenuous links to the brand will cause temporary spurts in interest or engagement, but are not really impactful. Responsible advertisers today still find ways to create very strong and impactful content but should remember to tie it very strongly to a brand story.
In this regard, being first to market is not always a guarantee for success, a more memorable brand often has greater impact and longevity. In fact, there is direct correlation between brand awareness and market share. The brand with the highest awareness usually claims 4050% market share, which is why 'first to mind' promises greater ROI, explains Sharma.
"Today, social media ensures that even if a consumer remembers only the idea or the creative and not the brand, the brand name will be pushed and spoken about at length, thus bringing in brand recall. Therefore, it is more important to remember the idea, rather than the brand," feels Rana Barua, CEO, Havas Group India.
"Thus it is imperative to view brand association and content generation in a holistic manner, instead of looking at it as a digital banner, radio spot or an outdoor hoarding. One must look at the impact the brand is having at various touch-points for the consumer, which is what will help in joining the dots and getting the brand narrative right," concludes Prasoon Joshi, Chairman McCann Worldgroup Asia Pacific and CEO & CCO McCann Worldgroup India.
Getting the fixer at home to fix more
AGENCY:
Ogilvy
BRAND:
Fevikwik
Tasked with creating a campaign that would help Fevikwik achieve double digit growth after four years of single digit growth, Ogilvy used the basic premise of household repairs being largely delegated to male members and turned this age-old cultural norm on its head, using a housewife as a protagonist to show that she could also fix things with Fevikwik's ease of use, as well as she performed her other household chores, thereby building her confidence as well. The campaign resulted in Fevikwik growing by over 20% over the previous year, during the four month campaign duration, with 42%-60% growth in the brand's key markets of UP and Bihar. The campaign took home the highest honour, the Grand Effie award.

"A brand that shares people's values will win their love. Thus it is ever important to find a powerful idea, work hard on the details and then find the best team to execute it"
KAINAZ KARMAKAR and HARSHAD RAJADHYAKSHA
Ogilvy India

"Marketers are obsessed with newness, but what sells is relevance and familiarity. It makes sense to build a connective tissue to what people already love about your brand"
VIRGINIA SHARMA
LinkedIn India

"One must look at the impact the brand is having at various touchpoints for the consumer, which is what will help in joining the dots and getting the brand narrative right"
PRASOON JOSHI
McCann Worldgroup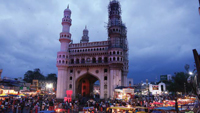 What an IKEA Sirji! AGENCY:
McCann Worldgroup India
BRAND:
IKEA
McCann Worldgroup India crafted an onground activation to promote the launch of IKEA in Hyderabad and create a brand connect that would resonate across the country, becoming the standard for all subsequent city launches. The experiential campaign turned Hyderabad into a Virtual IKEA catalogue, using IKEA branding on autos as a launch invitation. In a similar fashion, bus stops were turned into a pop-up IKEA lounge and the iconic Mammut chair was also installed at Hyderabad's most iconic landmark – the Charminar, giving it an IKEA twist, by naming the installation 'Chairminar'. Thanks to this activation, IKEA witnessed a record turnout for its furniture store located 20 kilometers away from the city.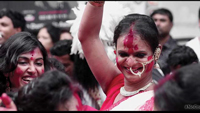 #Noconditionsapply: Sindoor Khela
AGENCY: FCB Ulka
BRAND:
The Times of India
Every year, Bengali women come together in celebration to play 'Sindoor Khela' (the vermillion game) - an ancient ritual which reaffirms their womanhood. However, this celebration has traditionally excluded single women, divorcees, widows or LGBTQ. FCB's #Noconditionsapply: Sindoor Khela campaign for The Times of India (TOI), roped in leaders of minority groups like widows and the LGBTQ community, and joined hands with the biggest temple society in Kolkata to invite the 'forbidden' women to play Sindoor Khela, with celebrities joining in to endorse the movement. In four weeks, the campaign clocked in $912,335 in earned media, reached 708 million people and became the leading trending subject on social media. The movement also propelled TOI to become the leading newspaper in Kolkata, beating The Telegraph for the first time in 10 years (as per IRS 2017 data).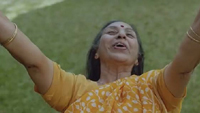 Saregama Carvaan AGENCY:
The Womb
BRAND:
Carvaan
Saregama launched its first television campaign for Carvaan– the new product which had already won rave reviews. The campaign, created and conceptualized by The Womb, features three motherchild relationships across three television spots. All of them bring alive the joy the elderly recipients feel when they receive Carvaan as a gift from their children. The campaign resulted in record sales for Carvaan.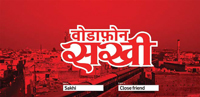 Telecom tech to fight sexual harassment - Vodafone Sakhi AGENCY:
Ogilvy
BRAND:
Vodafone
In UP West, one of Vodafone's largest markets, unscrupulous retailers at recharge shops were selling women's numbers to sexual predators. Vodafone Sakhi, a first of its kind, SMS based service, helped combat this menace. Vodafone Sakhi provided women subscribers a proxy number via SMS, which could be used to recharge their phones without giving out their actual number. As a result, millions of women adopted the service. Vodafone Sakhi has now been made available across the country.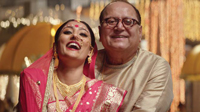 Before Happily Ever After AGENCY:
Lowe Lintas
BRAND:
Tanishq Rivaah
The campaign was built around a universally appealing, language-neutral father-daughter insight. It expressed the desire of every father to want nothing but the best for his daughter. The TVC featured six different communities that contribute highest to the brand's wedding sales. It was aired across GECs and top regional channels to build relevance and was ably supported by an extensive print and outdoor campaign that talked about the value proposition Tanishq brings to the table. Alternate touch points through partnerships with NDTV Goodtimes, Wedding sutra, Wed Me Good and so on. Since the brides and their parents collectively make the purchase decision, the TVC was designed to influence the whole family.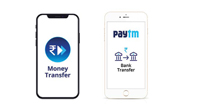 How Paytm beat Paytm AGENCY:
McCann Worldgroup
BRAND:
Paytm UPI
The launch of the Unified Payments Interface (UPI) was a game-changer for payments in India since it allowed users to directly link bank accounts to phones and send money to any account 24x7. Paytm realised that it wasn't enough to simply add the UPI platform to Paytm, because for the last few years, the brand had relentlessly pushed the message that 'Paytm Karo'meant small transactions alone. To drive mass usage of Paytm UPI, it was necessary to break this notion with a new campaign launched to convince people that Paytm meant small and big transactions alike. The campaign translated into the app recording 179 million transactions in October 2018, representing a 600% rise in six months.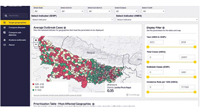 The Adaptive Data Lighthouse: Activating Infection Alert SystemAGENCY:
Mindshare
BRAND:
Lifebuoy
Lifebuoy was losing share and equity primarily in rural India which contributes to 70% of business. To add to the above, when it comes to hygiene, the rural populace lags behind, thereby rendering consumers more vulnerable to life-threatening diseases like diarrhoea and pneumonia. The Adaptive Data Lighthouse (ADL) – A Data-led Infection Alert System for micro-targeting vulnerable rural villages at scale with contextual mobile communication was launched, with the brand tapping into the government's two largest databases that are part of the National Health Mission. The brand partnered with leading telecom players in India to leverage a 100 million mobile database. This database was mapped to the weekly report from the Adaptive Data Lighthouse to ensure customized messages were pushed only to infectionaffected sub-districts. ADL led to significant gain in salience, sales and penetration in target markets.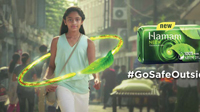 Breaking Stereotypes to help girls #GoSafeOutside AGENCY:
Ogilvy
BRAND:
Hamam
Hamam in Tamil Nadu was fast losing its legacy status. Having failed to change its narrative with the young mothers of Tamil Nadu, and shackled by category stereotypes, the brand had lost its voice. To rekindle this mother's love for Hamam, the brand espoused and lived its sustainable living purpose of raising a braver generation of mothers in Tamil Nadu, building on the premise of safety for young women. Using the old Tamil martial art form of Silambam as the vehicle for protection, partnering with the Chennai Police, launching special packaging with self-defense illustrations, and releasing a film that encouraged mothers to train their daughters to protect themselves just as Hamam, the soap, protected them from the outside elements, the brand was not only able to arrest market share but also increased the value and volume figures in 2018, apart from inspiring new age Tamil mothers and making them more confident.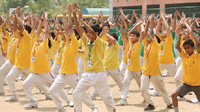 Making Vitamin D a part of children's time-tables
AGENCY:
McCann Worldgroup India
BRAND:
Kwality Dairy
Around 90% of Indian children are Vitamin D deficient, putting them at risk of lifelong bone weakness, reduced immunity, and lifestyle disorders. Medical research suggests that sunlight exposure between 11 am to 1 pm produces significantly higher Vitamin D than at any other time of the day. The noon assembly is an idea to shift the traditional morning assembly in schools after the recess break and give children better sunlight exposure at a time best suited for Vitamin D production in their bodies.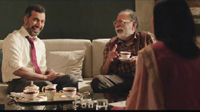 Taste of Togetherness
AGENCY:
Ogilvy
BRAND:
Brooke Bond Red Label Tea
In the backdrop of Red Label having lost its leadership to Tata Tea premium, and with the objective of winning it back, the insight that food and drink have the ability to bring people together and forge new relationships was used to create films with different scenarios challenging social norms of acceptability to create bonds that break boundaries with the Red Label brew acting as the social glue to melt differences and start conversations. The campaign impacted TTP's shares, and Red Label was able to regain its leadership position with a 7% share, besides adding an additional Rs. 50-plus crore to brand sales. Increase in sales, coupled with an increase in Red Label's share of repertoire from 22.3 to 22.7% clearly indicated an increase in consumption of Red Label.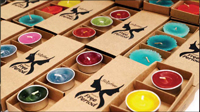 Breaking Down India's Biggest Bias With One Brand's Belief AGENCY:
DDB Mudra
BRAND:
Stayfree
Most women hate their periods. It's inconvenient, it's painful and it restricts their everyday, especially in India. But for one community of women, periods are a welcome break. These are the women in the sex trade. While periods, for them, come with the same set of biological inconveniences, they actually looked forward to it. This was the only time of the month when they are not forced to work. Stayfree as a brand has always stood for normalising periods in the lives of women. Here Stayfree found an opportunity to use periods to normalise the lives of women in the sex trade. The brand turned their three days of periods into three days of learning with Project Free Period. The women could partake in a skill training workshop, where they could use their days of menstruation to still themselves in another trade.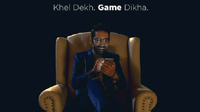 Ending an Era of Passive Cricket Watching AGENCY:
DDB Mudra
BRAND:
Hotstar
Indians love predicting cricket's every move and take immense pride when proven right, but their cricket experience over the years had been restricted to mere passive spectating. This insight led Hotstar and the DDB Mudra Group to create a revolutionary feature in Hotstar- the Watch 'N Play, which turned the cricket viewing experience into a game of sorts. This ended the era of passive cricket watching. Through an integrated campaign, Khel dekh, Game Dikha, the brand and the agency brought 202 million unique visitors to Hotstar during IPL 2018; with the average watch time increased by 3.5X compared to IPL 2017. 33 MN users watched and played on Hotstar during the tournament.
VIRALITY vs BRAND CONNECT
Sometimes, a brand campaign may win awards and go viral but may not necessarily connect with the end consumer to convey the brand message
In today's click bait world where there is an almost obsessive need for a campaign to go viral and effectiveness of the same is measured in terms of likes and views, is the brand message actually getting lost amidst the clutter? And if this is the case, how can brands strike a balance between an engaging ad and a memorable brand message that brings in brand recall and translates into sales as well?
In the words of Ashok Lalla, Independent Digital Business Advisor, "What has perhaps changed today, because of the proliferation and popularity of Digital, is online videos and longer form content. Sadly, some of these seem self-indulgent to the brand, lack a strong central idea, and simply meander on because digital air-time is much cheaper than television air-time."
He continues, "Examples of ads that go viral are countless these days. But that is not because of the organic virality or memorability of the ad, but usually through paid promotion of the ads and reach and views being bought by brands to popularize the ads further. What really counts - and more and more brands are realizing this, is not the mere virality or numbers an ad delivers, but the real impact of the message on consumers - and this is often measured via derived metrics, such as change in brand preference and perception scores. That is where the rubber hits the road, not on the view counters of an online video."
Advertisers may not be creating enough brand stories today, simply because the focus is now on effectiveness, which is measured predominantly in immediate short-term metrics. However, other brand experts also agree that it is a myth that any communication needs to get millions of organic views or shares to be successful, and virality largely takes place due to paid views – and not through powerful content. "
"Moreover, brand managers tend to get carried away with the 'flavour of the month' kind of advertising, keeping in mind the latest trends, and eventually the brand message then gets lost amidst this clutter. Thus, it is far better to create a strong story around the brand promise which will engage consumers. It makes sense going by the 70:20:10 rule - 70% of the money to be spent on tried and tested stuff, 20% spends on unique and interesting stuff, and 10% on completely out-of-the-box kind of ideas," advises Ambi Parameswaran, Founder, BrandBuilding.com.

Indeed, while going viral provides short-term gains, brand loyalty is a direct outcome of thinking long-term. Providing a different point of view to the virality chase, Ashish Bhasin, Chairman & CEO- South Asia, Dentsu Aegis Network observes, "In the last three-five years, there seems to be a trend of going for short-term tactical results, rather than building brands. Probably it has to do with the fact that the tenure of the marketing manager is relatively short these days, maybe just 24-36 months. Thus, they are only interested in the short-term impact on the quarterly results, rather than building the brand for the long-term. This is obviously not necessarily in the best interest of the brand."

However, there is another angle to this scenario. While agencies may not necessarily create ads with the intention of going viral, marketers tend to think of viral content (on social media) as a different tool than brand advertising (for sales). "In that respect, really relevant content has not yet taken precedence over the brand. For every highly effective ad, there have always been 10 ads that didn't work hard to establish the brand and its core benefit and this continues to be the case," remarks LK Gupta, Founder/ Partner, CMOnow Marketing Consulting LLP.
Eventually, however, does going viral actually guarantee brand connect? This may not be true at all. According to the 'creative magnifier' advertising concept, the instinctive reaction of the viewer in terms of what they remember about an ad will decide whether the brand is successful in getting its message across or not. "
"For instance, when someone who has seen an ad for Horlicks either on TV, Digital or any other medium, and they are able to immediately recall the brand without thinking, then that is a success. However, if they remember the really cute kid in the ad and not the brand, then that's a failed ad. Again, if they remember only the celebrity, the colours, and the music, then the ad is not actually supporting the brand. So, that's the fundamental of marketing. If you create a great piece of content, .i.e., the creative magnifier, then it works. Otherwise you have to go back to the drawing board and make sure that the brand features in a subliminal way to create that moment of creative magnifier," explains Virginia Sharma, Director - Marketing Solutions, LinkedIn India.

Sangeeta Talwar, Managing Partner, FlyVision Consulting, agrees. "If you can't remember a specific brand, chances are the ad was talking about something that you think is generic to the category. The brand spent all that money and effort but they shared the benefit with all their competitors too. The brand would have benefited more if it had managed to create recall only for itself. But this is where marketing spend takes over from virality. If you have deep pockets and can afford to show that ad to people more, over time you can ensure some level of recall for your specific brand is built."
In the long run, of course, brands will only pay for content that works for their goals and objectives. Thus, while virality is important, at the end of the day if it doesn't work for the brand and the business, it's not going to go very far. Thus, as Jishnu Sen, Chief Marketing Officer, Big Bazaar puts it, "Virality is based on a combination of both memorable campaigns and great brand stories."
(With inputs from Eularie Saldanha)