Q] It has been a year since Finecast was first launched in India. How has it performed during this time?
We are working with 70-plus brands in India across a variety of categories, including CPG, telcos, retail, pharmaceutical, and auto. We have executed about 100-plus campaigns in the same period, and received good feedback from clients. Moreover, we are developing and building something in a nascent space to have significant engagement from clients who are based in India, and most of them are just beginning their journey of complete TV transformation.
Q] As of now, you have not integrated linear TV into Finecast. Is it only for Connected TV?
Yes. We work with live linear TV in other markets like the UK and Australia. In India, it is going to take a while longer as distribution and broadcasting are two different ecosystems here. Connected TV in India is still quite small. If you look at the gross trajectory penetration of smart TVs in the country, you will find that nine out of 10 times you end up buying a smart TV. In terms of penetration, it has crossed 25 million as per our data.

Also, there is a growth trajectory for CTV daily audiences. When we look at the CAGR numbers between '21 and '23, we see it's about 46% growth. In Q4 of 2022, shipments of smart TVs within India were up by 45%. It is definitely at a sort of tipping point in the country.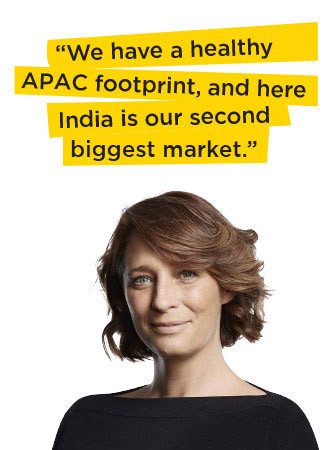 Q] You work with varied markets. So globally, can you tell us which markets are doing well, and what factors have worked for them?
We are now live in 14 markets, and are going to launch in four other markets this year. We have a healthy APAC footprint, and here India is our second biggest market. When we start to think about creating Finecast, we have to look at the market readiness from a macroeconomic perspective. The conversation we were having just now was about where the market is currently, and more importantly, where the growth is in terms of supply. But then there are other factors as well – Do we have the right data partners? What's measurement like in the market? What's the appetite of the client? We look at these factors when we think about Finecast's success. It is about defining markets, and creating the marketplace itself.

We are in EMEA - in Germany, Spain, the UK, Italy and Poland, which is a good and healthy footprint.
Q] If you are asked to pick one market and explain how Finecast has done well there, which one would that be?
I would say that the UK has done incredibly well, and it is our most established market. So if you look at live linear, which includes news or live events within the UK, you will notice that we've done incredibly well there because of measurement. We have been able to work thoroughly from a measurement perspective. It was the first market we launched in, in 2017, so clients were very much for complete TV transformation.
Q] In India, the strategy for CTV has to be a little different. It's more of a mobile-first kind of market with 400 million users. So what is your plan for India?
First and foremost, it is about working with clients, so we look at the evolution of TV planning for our clients. We normally plan TV to broadly reach out to a set of audience, and as the industry changes, we need to evolve.

So, it can almost be a video-neutral planning. Looking at the combination of linear and addressable TV to enhance a TV plan is one of the first big strategies because it always needs to be client-first. Then it is also about understanding where those pockets of growth are for us from a supply perspective, and how we can continue to work with partners as they transform their strategies in terms of CTV consumption. We are also looking to enhance our data partnerships, which will enable us to leverage segmentation within the CTV industry.

Another important aspect is the growth in broadband subscriber base. Just to give a comparison between March '22 and March '23 – there are 5 million additional broadband subscribers who have come right now. I agree to an extent that India is still a mobile-first country or market, but there's a lot of adoption of broadband, and penetration is growing. The advent of 5G will lead to further growth as more and more people take hotspots and continue to stream content. So for us at the end of the day, the OTT viewership is rising and eventually moving to the large screen, catapulting the growth of CTV.
Q] In India particularly, CTV brings advertisers high-value consumers with disposable incomes and high purchase intent. Will the entry of FTA
dilute that pool?
No, because that's not what we've seen in other markets. Again, it has to come back to the viewer. It has to come back to the consumer, and how they're consuming content. If you look at the way content is being consumed, it's on the terms of the consumers, on the platform that they want - typically the big screen in their household. So, no, I don't think that it dilutes the value of that at all. If anything, it increases it because we will continue to see the shifts in CTV addressable TV environments.
Q] What challenges do you face when you are dealing with clients?
The challenges start with understanding the ecosystem. We've always worked in every market on panel-based TV buys, where you'll plan to your certain metric, you will deliver to that certain metric, and you're able to measure that through a post-campaign report. CTV and Addressable TV are opening up a whole new ecosystem that clients need to take time to understand.

Total TV plan now works in an addressable world, particularly where we don't have an exact measurement. So, we're looking at panel-based one, and fusing that with more Digital metrics. It's not an exact science, clients need to be there whilst we work to make it an exact science because the consumers are there. Our role is that of thought leadership, it is about helping clients understand the ecosystem and where they need to be on their total TV transformation.
Q] How do you explain what Finecast does?
We take the precision of data, and apply that to the big screen in a household. We allow household segmentation and targeting, and a higher degree of addressability within the household. So we are looking at one to few, and not that one-to-one kind of personalization. We are being more targeted within TV advertising, which is essentially what we do. We also pull together the ecosystem of suppliers and broadcast partners to ensure that we can manage the reach and frequency. A holistic approach to reach and frequency ensures that there's efficiency and effectiveness across the total TV plan. Then we also work with clients in the space of innovations. So, that is either creative message optimization, or understanding certain new opportunities to leverage reach across new providers. Essentially, we're kind of that single-point access to the television ecosystem.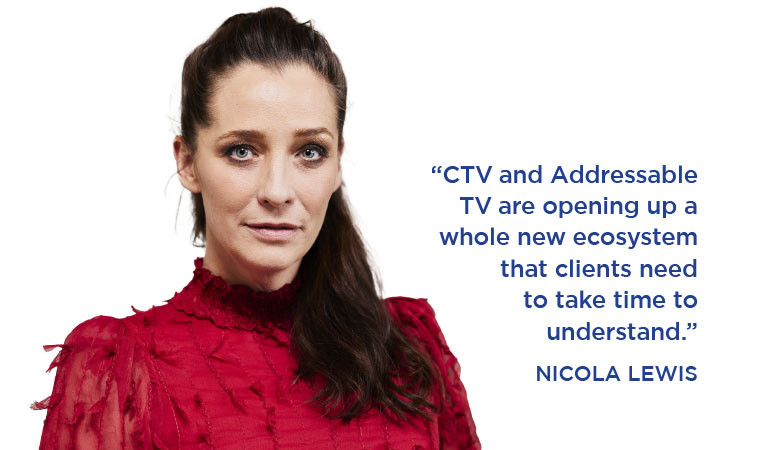 Q] Despite the benefits, the accuracy in measuring ROI on these ads is still a challenge. Considering CTV is a shared viewing platform, how can one overcome that?
At the moment we are targeting a pin code at a household level, so we do have that degree of accuracy. We can prove the ROI of TV, and we know that addressable television works. The industry as a whole, both in India and at a global level is realising that measurement is not perfect right now. To be able to say how we combine panel data and fuse that with other sources of data is where the challenge lies. For us at Finecast, it's about finding those pockets of growth and pockets of opportunity that enable a client to leverage the addressable TV ecosystem without having that perfect measurement.

In terms of measurement, it's not a one-to-one right now to exactly do a clickable solution and see whether the person has responded. It'll always be at a household level. Today when we do the Total TV planning, we use uniform reach curves and see how you can tap the linear TV reach curve, add additional addressable TV reach curve, and figure out how you can layer the duplication over there. So, at the end of the day, when you go hyper-local, you're able to reduce the spillage and create a more hyper-local level of concentric targeting, which probably a linear one is not able to give. Reducing spillage is one of the ROI metrics that you're able to try. We are also always looking at innovations that help to prove the ROI, such as Automated Content Recognition (ACR). ACR is a technology that enables us to understand what content consumers are viewing within the addressable TV ecosystem.

We can then overlay that into household targeting with the Pin Code approach that we have, in order to qualify the consumer and how they're behaving at a household level. Then again, from an ROI perspective, creativity and bringing commerce into addressable TV is a huge opportunity. Whether that is Shop for Ads, QR codes, and advancements like virtual product placement, they're all triggers that enable us to really hone in on that sort of ROI delivery as well.
Q] What is your five-year growth plan?
Over the past 12 months, we've built a global innovation team because I feel this is such a rich space, and we have an opportunity to get in. But each client is at a very different position in their TV transformation journey. One of the big areas we're focused on at the moment is creative message optimization. If I look at a global level last year, we served 11 billion impressions, and under 1% had any form of creative message optimization. The creative had been pre-optimized based on household, target, and platform. If you bring that hand-in-hand with household targeting, and creative message optimization, particularly in a country like India where content is so rich, then you have an amazing opportunity. That's probably one of our big focus points. Then, we will be expanding to four new markets this year, taking our total number to 18 markets.