The Telecom Regulatory Authority of India (TRAI)'s recent recommendation on a major overhaul in the governance structure and operational framework of the Broadcast Audience Research Council (BARC) India, the joint-industry body for TV audience measurement, comes as a shocker for the beleaguered broadcast industry, media agencies and marketers who have been relying on BARC for TV ratings services since 2015.
TRAI believes there is a need for development of multiple data collection and rating agencies and once that happens, BARC India should limit its role to publishing the TV ratings, framing methodology and audit mechanism for the rating agencies. Besides, TRAI wants to raise number of people meters from 44,000 to 66,000 by the end of 2020 and 1,00,000 by the end of 2022. "Apart from the cost implication, you cannot have multiple currency, you can't have rupee and dollar in the same country. Some rookie may have put together the TRAI document without understanding how the industry works. In a way, this is the beginning of the killing of BARC. There are people who love to find loopholes in the system, basically these are the people who would tamper with meters and do all kinds of illegitimate things; therefore they do not want a strong scientific system," says a senior industry professional who does not wish to be named. The same person pointed out several loopholes in the TRAI document – for instance the mention of "multiple data collection agencies", implying that data is physically collected from people meters.
WHAT TRAI WANTS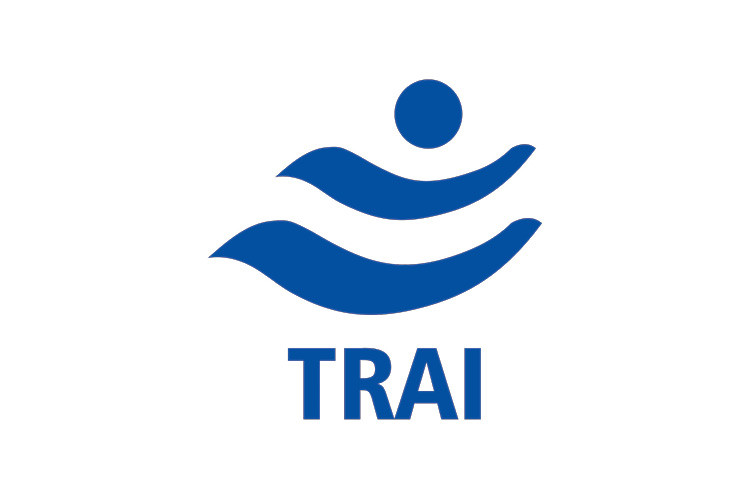 The BARC India Board should have at least 50% independent members, which should include a measurement technology expert, a statistician of national repute from among the top institution(s) of the country and two representatives from the Government/Regulator.
Restructured Board of BARC should provide for equal representation of the three constituent industry associations, namely; AAAI, ISA and IBF and with equal voting rights irrespective of their proportion of equity holding. Tenure of the members of the board shall be for two years. Chairmanship of the Board shall be rotated among the constituent industry associations every two years. Number of members in the technical committee should be increased to 5 with addition of two external technical experts.
An Oversight Committee should be formed to guide BARC India in the areas of research, design and analysis, constantly improving the rating system. The Oversight Committee should also be responsible for nomination/appointment of independent members of the Board as well as to give policy direction to BARC India, if required.
To create credible and accurate collection of data, multiple data collection agencies need to be encouraged. Competition and multiple agencies for data collection and processing would bring in new technologies, new research methodologies, new methods in analysis, new and better ways to ensure better data quality.
BARC should be at an arm's length from its own subsidiary, Meterology Data Pvt Ltd., which is the sole data collecting agency for BARC, as of now; so that the entire process of measurement is carried out independently to ensure inherent checks in data inconsistency.
Efforts may be made to withhold the identity of the channel's name, and number, while collecting and processing the data from the field to bring more transparency in the complete process. BARC should separate its functions in two units (a) one unit should be responsible for prescribing methodology of ratings/validation of data, publishing the data and audit mechanism and (b) the other unit for processing the data, watermarking or any other such technical work including management of data collection agencies.
BARC should be mandated to increase the sample size from the existing 44,000 to 60,000 by the end of 2020, and 1,00,000 by the end of 2022 using the existing technology.
BARC should immediately conduct a study in collaboration with the Indian Statistical Institute or any other institute of repute, to estimate the appropriate sample size, and to get the correct representation of the viewership including regional and niche channels.
There should be some financial disincentives prescribed as penal provisions including the cancellation of registration, if the specified target is not met by BARC.
BARC should automate data processing in such a manner that no manual intervention is required before the final TRP rating is released. Any type of manual intervention in the meter-level /raw data arising out of household panel must be avoided. Manual intervention, if any, in abnormal circumstances should be reported and informed to the auditors also.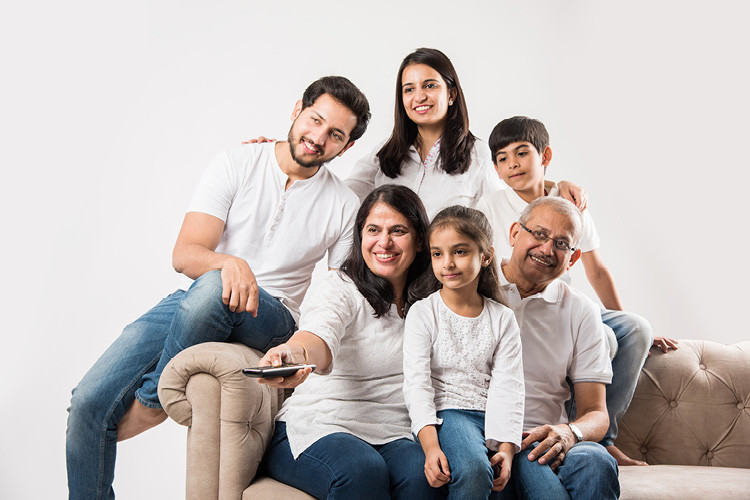 WHY AT THIS TIME?
Other sources in the broadcast industry too say they suspect vested interest of a few stakeholders behind this move at this critical time for the economy overall and media industry in particular, reeling under the impact of the COVID-19 crisis.
On condition of anonymity, an industry expert questioned the 'urgency' in issuing the recommendations. "In 2018, TRAI issued a consultation paper seeking comments of stakeholders on issues related to review of the existing system. What was the urgency for TRAI in choosing a time when BARC is set to complete five years? BARC was a project which took a long time to come into execution. The process of creating a joint industry body started in 2006 and ended in 2015, a decade has been invested," the expert said.
BARC India is promoted by the Indian Broadcasting Foundation (IBF), the Indian Society of Advertisers (ISA) and the Advertising Agencies Association of India (AAAI), based on a 60:20:20 formula (IBF 60%, ISA 20%, AAAI 20%). It was seen to be the solution to the alleged shortcomings - such as data integrity, data inaccuracy and monopoly - of TAM Media Research (TAM), the agency providing TV audience measurement before BARC came into existence. Almost a decade and heavy investment went into planning and setting up BARC, and hypothetically, to repeat that exercise would spell disaster for the industry. Over the last five years, the television industry also suffered enough disruption at the onset of digitization of cable television in the country, transition from TAM to BARC and the new tariff order (NTO), and would not welcome another upheaval in the system if it can help it.
COMPLAINTS AGAINST BARC
According to TRAI's website, stakeholders not satisfied with BARC's rating service have contended that:
BARC is not transparent in sharing the methodology and representation of the panel home amongst various platform types
The objectivity and neutrality are compromised with IBF holding a majority in BARC
No transparency over original collected data; and difference between the original and final data released to the market.
Low sample to universe ratio in many markets have led to misinterpretation of viewing behaviour
Even after investing heavily on technology, BARC data is still delayed by a week and is not presented daily
Sampling criteria function on demographics but do not factor the distribution landscape, which leads to monumental aberrations in representation.
TIME, COST, MANPOWER
Reportedly, large networks end up paying around Rs 40-50 crore annually to BARC for the ratings. Of course, not all benefit out of the ratings, hence this payment is also questioned by broadcasters many a time. However, the key point is that to attract advertising, any industry needs a currency for measurement. BARC, launched in April, 2015, as an independent joint industry body formed by broadcasters, advertisers and agencies, took time in its adoption too. But broadcasters adopted to the new software pretty quickly and followed by media agencies and marketers who are now used to the new software. An overhauling of this, in case the TRAI recommendations actually go forward, will not only involve huge cost and time, but also take a toll on trained manpower and systems set up with much effort by the stakeholders.
"BARC ratings are used as a trading currency in the broadcast domain… someone is selling TV time, and someone is buying TV time. It is a commercial thing. What's the Government's role in this? Who are they to tell us… that we should have one lakh meters or two lakh meters… How does TRAI come to the conclusion about a finite number? Do they have data to back that? Why recommend 1 lakh – we can say 10 lakh is better than 1 lakh! Besides, who will do the funding for that? I would urge the Government to please fund it, else refrain from advising us if they are not funding. It's our money, so why should we spend on their recommendation?" asks a senior broadcaster.

THE BARC STANDPOINT
Some comments made by TRAI are not something that a rating system should be doing: Sunil Lulla


"We are doing a good job. We've got that proof and evidence not only from the media but from many other sources, including the Government. TRAI had put out a consultation paper in 2018. BARC was party to that. We had made our submission. TRAI did not carry this out in the manner in which we did. So we've always believed that what we do is statistically relevant, scientific and based on technological robustness. We work really well with the three constituents of advertisers, agencies and broadcasters. We are a business body. Nowhere in the world is a business body as integrated as it is here. It's not influenced by any Government. We operate it fairly independently.
"Some of the comments made by TRAI are not something that a rating system should be doing. We think it may take it back. We will have more private conversation with the Government on this subject. You can well believe that the rating system will continue. It will continue to do what it's doing. We have worked closely with the Government. We listen to suggestions made. But at the end of the day, we believe it's in the best interest if this body remains aligned to the advertising and marketing economy. The currency that we have and the ratings that we release, today it is TV and tomorrow it will be a lot more; in the near future, we will do a lot more in terms of audio visual content; it will only fuel the economy. Advertising fuels demand, demand fuels the economy so it makes sense to give it its neutral and independent place," says Sunil Lulla, CEO, BARC India, said in response to a query from IMPACT during a BARC-Nielsen webinar.

WHY GOVT INTERFERENCE?
TRAI's recent recommendations come on the basis of the open house interactions it organises from time to time. The stakeholders reply to the consultation papers, from where the authority picks up its actions without considering their far-fetched implications. The industry feels that the Government should not interfere in this at all. "Print measurement is run independently. Digital measurement is not in their purview. Why is TRAI getting into television measurement? Even if they claim that they were referred to by the MIB, why is the Government getting into only TV measurement?" asks a senior broadcaster who does not wish to be named.
'Around the world, there is only one rating company in a country'

"On the operational front, the recommendations should have taken a much closer look at ground realities and not paid heed to just what some uninformed stakeholders would say. For example, BARC does enough number of audits - both by international and domestic experts - to ensure that processes are followed properly. These are also reported in the public website. I have not understood how an arm's length distance will work with MDL (the field management company) when the meter technology is developed and maintained by BARC, as also the sample design and measurement sciences. Getting three companies involved, putting 100,000 meters - does the economics support it? Broadcasters who pay the bulk of revenues to BARC already complain about what they are paying. How will increased expenses be funded? Also why around the world there is only one rating company in a country and not multiple - someone should evaluate."
Partho Dasgupta
Former CEO, BARC
'BARC can sail away from these tough times'

"Given all the mediums – TV, Radio, Print, Cinema and OOH, TV has the best measurement system, and Digital still not able to develop one. BARC is the best rating mechanism. I think it can sail away from these tough times."
Karan Taurani
VP- Research, Elara Capital
WILL MIB RATIFY IT?
Meanwhile, Minister of Information and Broadcasting Prakash Javadekar assured IBF office-bearers in a virtual meeting held on May 1 that the Government will take all steps to help the media and entertainment industry. When IBF functionaries raised the issue related to TRAI's recommendations for BARC with the minister, he said his Ministry is looking into it very seriously and will see how both their concerns can be addressed.
But with Amit Khare recently returning as Secretary, Information and Broadcasting Ministry, some have voiced concerns that TRAI's recommendations now have more chances of actually moving ahead. Even if 50% of the recommendations are accepted by the MIB, it will be a tough call for the industry, say insiders.
There was a huge show of solidarity by broadcasters in January this year when every top broadcaster came together on one stage to rally against TRAI's fresh tariff regulations, that the regulator claimed to be a 'fine-tuning' of its New Tariff Order (NTO), implemented barely a year earlier. It remains to be seen what path the TRAI recommendations take, whether it goes to court, and then what happens. Also how much energy the IBF will put into fighting this as they are already waging the NTO battle with TRAI. For now, no one's commenting.
HOW TV AUDIENCES ARE MEASURED WORLDWIDE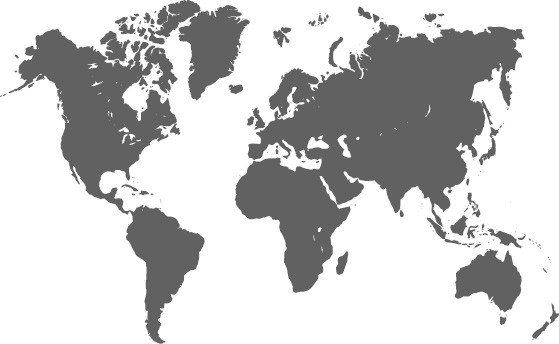 FRANCE: It is conducted by an independent company, Médiamétrie, with representatives of radio, Television, advertisers, advertising agencies and media brokers without any of them having a majority holding to take a decision alone. The stakeholding is as follows: 35% Broadcasters, Radio 27%, Advertising Agencies 35%, Others 3%.
USA: Done by Media Rating Council (MRC), an industry-funded organization to review and accredit audience rating services in the U.S. Currently, MRC has approximately 95 Board members representing Television and Radio broadcasting, Cable, Print, the Internet and advertising agency organizations as well as advertisers and trade associations. Organizations such as Nielsen or Arbitron that provide media ratings are not allowed to be members.
ISRAEL: Done by the Israel Audience Research Board (IARB). Equity investment is dissociated from the voting rights, and by making the regulatory authority a shareholder of the newly formed joint industry committee, consisting representatives of radio, TV, advertisers, etc. IARB does not carry out the ratings study directly, it outsources the job to independent private agencies (currently outsourced to Kantar Media).
UK: BARB in the UK uses the same panel homes for online content viewership measurement that it uses for linear Television, where demographic viewing profiles are captured. Every time a home joins the panel, a software meter is also installed on their personal computers, mobiles and tablet devices. BARB collects census data for online Television viewing and has been publishing the UK's only fully-audited, joint industry measure of online viewing since September 2015. BARB has appointed Kantar Media to implement its software project.
AUSTRALIA: In Australia, OzTAM, the official source of television audience measurement (TAM), has launched a project called "audience measurement diversification", and is looking to engage a global measurement company to provide platform-agnostic views of the shows. OzTAM provides broadcasters with a software development kit (SDK) and tools to integrate with OzTAM's system. This includes code developed by OzTAM, allowing it to correctly attribute every minute of content played on individual connected devices, across platform or operating systems. OzTAM captures overall video play on connected devices, but it does not know who is watching on those devices.
SINGAPORE: The Singapore Television Audience Measurement (SG-TAM) provides the viewership of Television content, such as Free-To-Air TV and pay-TV channels, shown across traditional and digital platforms. For television audience measurement, a people meter is connected to panel households' television sets. For digital measurement, a software metering application is installed on PCs, laptops, tablets, and smartphones. The software works passively to collect media and the internet usage behavior. SG TAM has been delivering digital measurement ratings since 2016.