It's been an eventful 2019 for the Media, Marketing and Advertising industry. With the World Cup, IPL and the General Elections, 2019 started on an upbeat note but mid-way through, began to see challenges that emerged in the form of an economic slowdown and a muted festive season. As per the Pitch Madison Advertising Report forecast at the start of 2019, Adex was to grow by 16.4 %, but the agency revised it downwards to 13.4% in August. Despite these challenges, as the industry readies to take on a new year and a new decade, leaders across domains anticipate the year ahead to be one of disruption with Television seeing some more upheaval with the implementation of the NTO. Digital will continue to grow and become India's second biggest medium in terms of brand investments. 2020 will also see a consolidation of audiences across screens on big ticket properties like live sporting events, breaking news and election coverage. While urban consumers are shifting from DTH to OTT, the coming year will see investment in technology and tools by the players to aid measurement. On the marketing front, micro influencers, voice marketing and AI are expected to take brand communications to a new level. As digital penetration increases, 2020 will see Print players leverage opportunities that allow advertisers to go beyond mere vanilla advertising and engage across multiple consumer touch points. On the Television front, an improving economy and hopes of a more settled ecosystem are encouraging broadcasters to strategise ways in which they can bring in new viewers. We bring you trend predictions for 2020 from the leading names in each domain of the advertising industry. Over to them…
MEDIA AGENCIES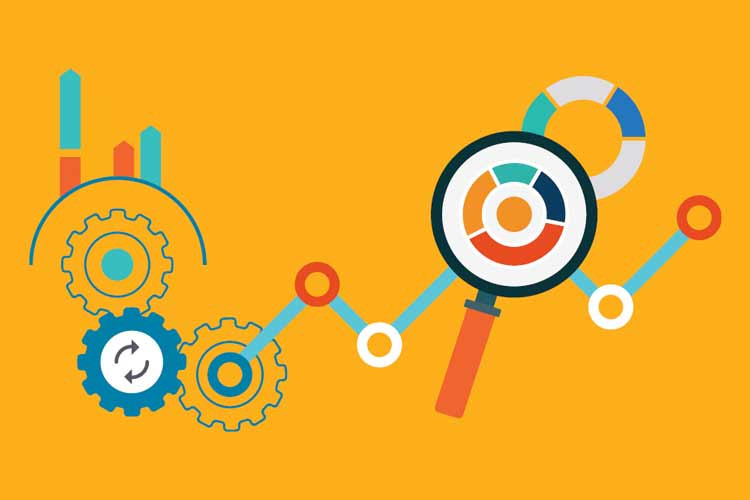 CONTENT EXPLOSION & DIGITISATION TAKE CENTRE-STAGE
Disruption is set to be the name of the game, experts in the media industry tell us, as they crystal-gaze and give us their top trends for 2020. The advent of martech and data analytics, coupled with an explosion of content, will see the media agency evolve into a more agile entity
BY CHRISTINA MONIZ

Digital ad spends will grow
While digital ad spends will grow, share of talk on digital will still far exceed share of spends. More questions on digital will be raised than those answered.
On the Television front, upheavals will continue. NTO and a soft economy has led to a muted 2019. A new NTO and economy impact will continue to affect the sector at large, and this will be compounded by organisational flux in all the big TV networks.
Data-led green shoots for targeting have emerged in 2019. But currently data-led affinity indexes are being used for targeting which are very basic. This will start growing into data-led insights used for targeting.
VIKRAM SAKHUJA
Group CEO, Madison Media & OOH

Digitisation and explosion of content
Digital will continue to grow and become India's second biggest medium in terms of brand investments. This will be fuelled by newer formats of digital and digital data becoming more and more unified. 2020 will also see a consolidation of audiences across screens on big ticket properties like live sporting events, breaking news and election coverage. They will be able to garner high reach and combat the increasing fragmentation due to digitisation. The year will also see an explosion of content across all formats like TV, OTT, Social Media, etc. While media houses will fight for eyeballs, eventually 2020 will see regulation that will check this uncensored content explosion. Brands will continue to be cautious on associations with such content.
NAVIN KHEMKA
CEO, MediaCom South Asia

Personalisation and data planning for masses
Personalisation and data planning for the mass ecosystem will become big. It's already big now but it's going to become sharper and better with data. The whole OTT phenomenon will gain momentum because of the fact that original content today is seeing a boom in that space. The refresh of Television will continue like every year because that is our staple diet. It's like comfort food for us. Consumer targeting will continue to be fuelled by data, and behaviour changes will be captured by OTT players. Mass appeal of Television will remain.
PRITI MURTHY
CEO, OMD India

OTT platforms and video advertising to reign
While personalisation is not a new trend, ads will now be geared towards targeting real people based on their behaviour.
While urban consumers are shifting from DTH to OTT, the coming year will see investment in technology and tools by the players to aid measurement. This is a big opportunity for all OTT players to put a TV + measurement system in place.
Consumers will look for content and ads that grab their attention and take up less time. Therefore, short form videos are likely to gain more appeal. 'Shoppable' videos will also become a trend as it shortens the customer journey by providing them options to buy the product/service directly from the image.

VAISHALI VERMA
CEO, Initiative India

Digital India to take shape
Digital payment and e-commerce are two spaces which have seen unprecedented growth in 2019. In particular, the latter had a volume of unified payments interface (UPI) transactions that surpassed all expectations. Never before have we had the luxury of so many digital payment options available. 2020 will see more Indians adopt digital payment as a way of life. On e-commerce, the focus on acquiring new consumers will continue in 2020. And brands who are now seeing the beginning of meaningful scale through e-commerce, will invest more in these platforms as well as consider building their own e-commerce assets.
ANAND CHAKRAVARTHY
MD, India, Essence

Data+digital+content = The new-age 'bhelpuri'
Data, Digital and Content combine to create the most sumptuous new-age 'bhelpuri'. Extremely potent and most addictive, the likes of Buzzfeed, TVF, Arré and ScoopWhoop are a huge threat as they look to bring everything under one roof and tempt brands away from the traditional models of marketing. We will see more of these trying to break through in 2020 and all power to them. The advent of 5G will be a game-changer and will disrupt television advertising. This has the potential to redefine how marketers advertise and will also herald the arrival of CIO, MarTech qualified managers in media agencies, complementing the traditional, existing talent.
SANDEEP SHARMA
President, RK Swamy Media Group
CREATIVE AGENCIES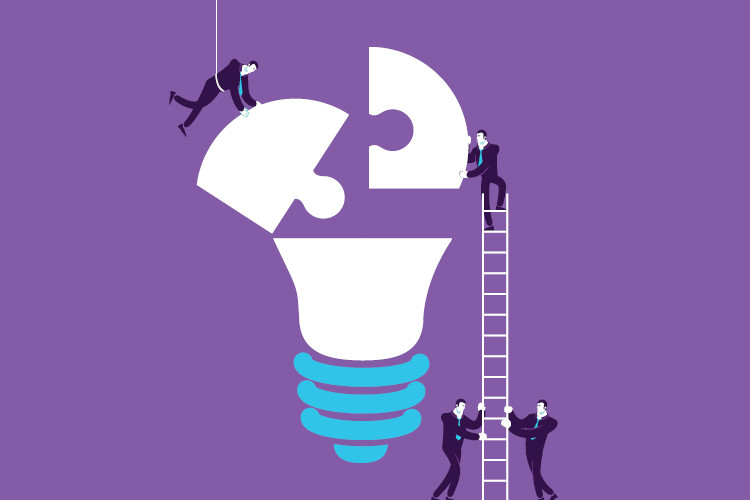 OF CREATIVITY AND COLLABORATION
At one end, promising audio advertising is expected to see the light of day in 2020 while at the other, the magic of effective story-telling will never go out of fashion. Top creative honchos tell us what will and won't work for the industry this year
BY NEETA NAIR

We'll have to be learning every day
With technology throwing up newer and newer miracles every day, life for advertising and marketing story-tellers was never this exciting. There's the rise of audio with voice search. How fast will brands learn to use it? On the other hand, the world is turning visual with platforms like Instagram and Facebook, nurturing a new breed of creators and influencers. This also means Design and Tech will reign supreme. And then there's the immortal video, that will be omnipresent in many tech-enabled avatars on many different platforms. With so many changes coming at such a rapid pace, we'll all have to be in a learning mode every single day. Daunting but hugely exciting.
SONAL DABRAL
Chief Creative Officer, South and SE Asia & Vice Chairman, India, Ogilvy

Innovation is the key word for 2020
The biggest trend for the advertising industry in 2020 will be about brands solving real problems through innovation. Innovation is the key word for 2020 and it will see manifestation in the form of branded utility, marketing imbedded in the product or even a sculpture. We are currently in the most dynamic phase of advertising where the industry has a much larger canvas to play with than just images and words. Using newer material, brands can create solutions that address actual problems of their audience and make a positive impact in their lives.
DHEERAJ SINHA
MD, India and Chief Strategy Officer, Leo Burnett South Asia

Collaboration is the way forward
Collaboration is the way forward, because traditional agencies understand brands and speak wonderful brand language, but there are many super specialist areas like digital activation, content, etc., which traditional agencies are not yet up to the mark on. Earlier, sparks would fly when they had to deal with each other but today we have to keep aside our egos because we are fast learning that we are nothing without each other. Most networks are embracing integration today.
SANTOSH PADHI
CCO and Co-founder, Taproot Dentsu

Brands will become content creators
This will be the year where you see advertising which doesn't come across as advertising. Many start-up brands will come to the fore with that, some of which we already saw in 2019. Their work is the kind you may want to follow on Instagram and other social media. Also the trend of in-house ad agencies will continue, I saw a lot of interesting work come out of Oyo rooms. Brands will become the creators of content.
ASHISH CHAKRAVARTY
Head of Creative and Executive Director, McCann WorldGroup India

Interplay of consumers, content, context
I see creativity spawning from the intersection of technology, culture and data. I also see an interplay between consumers, content and context bringing out highly relevant messaging and ideas. I also foresee an integration of ideation throughout the connected ecosystem from discovery to consideration, and not just from a staccato channel or media-driven perspective.
ANIL NAIR
CEO, VMLY&R
OOH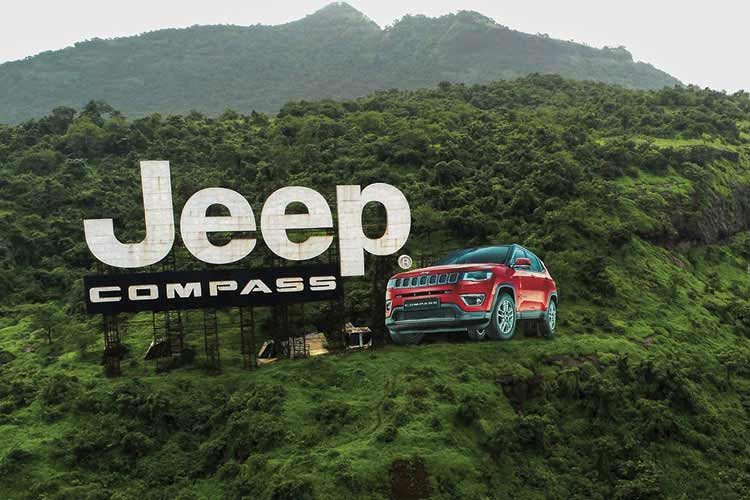 PULLING OUT ALL STOPS TO INCREASE REACH
As the industry navigates through a slow economy, the Out Of Home (OOH) segment is pulling out all stops to reach advertisers - be it use of data and audience measurement, the use of location-based advertising, new age technology and digital mediums, it's all right up there in the consideration set of the industry players. What is also driving expectation is the development of new infrastructure, and roping in new-age advertisers who are taking an interest in opportunities that OOH offers.
BY ARPITA MUKHERJEE

Audience-based approach and data to hold prominence
Audience-based approach will be the key planning parameter and we are hoping to see that come true. Audience measurement helps bolster a data-driven approach towards any campaign. It brings much more credibility and greater transparency in our industry. I am also sure the coming year would be all about embracing this data-driven approach in the strategic planning of campaigns for the clients. It will also help move the industry from gut-feel media plans to Opportunity to See (OTS) plans.
ALOK JALAN
Managing Director, Laqshya Media Group

Pricing strategies essential to survive slowdown
The effects of the economic slowdown will continue to persist this year. It's going to be a year where small-sized media partners will look towards the exit. This will come about due to their decreased holding capacity. Media partners will also resort to reducing the prices to keep themselves afloat. At the client end, multi-agency pitches will be on the rise. Budgets will be under great scrutiny, with spends being analysed closely, hence only the most cost-effective solution-providers will be preferred. On the other hand, agencies will see gross underquoting to win the account.
RACHANA LOKHANDE
Co-CEO of Kinetic India

Need to stop marketing, and start mattering
We know that the current media scenario is tough, and advertisers are looking at optimizing spends. So, one of the most important things, at least for this year, is to stop marketing, and start mattering. We will have to create credentials, where we are genuinely solving our clients' problems and start mattering for their business. One of the ways this is likely to be driven is by data revolution. If you are able to fuse the digital data and the out of home data, you are then able to answer basic questions like ROI, attributes, consumer profiling, and make OOH more and more measurable than ever before.
HARESH NAYAK
Managing Director, Posterscope South East Asia

Infra development, new-age brands to drive growth
Increasing privatization of airports and the expanding rate of public infrastructure projects like metros and smart cities will be the wind in the sails for OTT, providing them with fresh opportunities. Airport advertising will see some big changes with the privatization of new airports, and OOH share of media pie should start expanding with the development of new infra projects like metros and smart cities. We also expect to see new age brands come to OOH. With Digital OOH becoming more and more affordable, start-up awareness ads, contextual ads and tactical promotion campaigns will be seen on OOH.
AMAN NANDA
Chief Strategy Officer, Times OOH

Shift towards DOOH and smart media buying
Like the Western world, India too will see a greater shift towards digitally integrated OOH, or DOOH; 2019 already saw many such campaigns. Also, media buying was always core to the success of any OOH campaign, and 2020 will see a greater surge of buying backed by analytics, which will differentiate specialists from ordinary agencies. We at Tribes have committed significant investments towards smart buying that will help our clients realise greater value from every marketing dollar invested in OOH.
GOUR GUPTA
CEO - The Max, and MD, Tribes Group
PRINT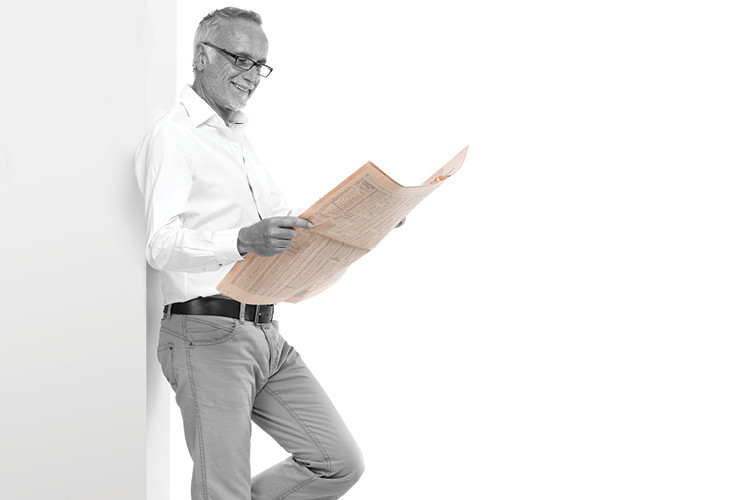 INTEGRATED SOLUTIONS AND DIGITAL INVESTMENTS TO GROW
As digital penetration and spends increase, 2020 will see Print players leverage infrastructure and opportunities that allow advertisers to go beyond mere vanilla advertising and engage across multiple consumer touch points. The connection between online and offline will drive greater consumption, and also result in more digitally integrated ad formats.
BY Dipali Banka

Greater consolidation and viable business models
The Print market will and should see consolidation as ego funded journalism does look for viable business models. Newspapers that own their audience will see respect and demand from their advertisers.
Anant Goenka
Executive Director, The Indian Express Group

Immersive story-telling WILL make a comeback
The online and offline connect of Print will drive consumption. Immersive story-telling, which has been the essence of Print, is coming back and is going to make a big impact going forward.
B Srinivasan
Managing Director, Vikatan Group

Dominant language and English Print brands to lead from the front
Print players will have to leverage infrastructure and opportunities that allow advertisers to engage across multiple customer touch points, beyond vanilla advertising, and with the ability to deliver to brand KPIs. Print players will come together to capture the position of trustworthiness strongly. The dominant language and English print news brands will lead from the front. There will be a need to research trust, reliability, competence and empathy to augment the position. All Print players should explore to garner a portion of substantial headroom available for circulation and readership growth through a circulation expansion drive for increasing penetration in existing legacy / tapped markets as well as untapped markets.
Girish Agarwal
Promoter, Director, DB Corp Ltd

More digitally integrated ad formats this year
Print brands will have to focus on operating efficiency, strengthening AI journalism, 'temptalisation', content analytics, editorial podcasts, etc. to enhance news production and delivery. Print companies will focus on combining the text and video format. Newspaper sales pitches will link physical spaces with digital inventory, activations, interactive couponing, etc. With a rise in the usage of advertisements with QR codes or digital coupons, we will see more digitally integrated ad formats.
MV Shreyams Kumar
Joint Managing Director, Mathrubhumi

Print will continue to thrive in Kerala
The reach of Print is higher than cable and satellite channels in Kerala. We expect this trend to continue going into 2020 and the immediate future. Readers will increasingly look at Print for credible information and news analysis, and Kerala will continue to be a strong Print market. As digital penetration and spends increase, we will continue to invest in Digital. Our focus will be to provide solutions for advertisers and we will focus on integrated solutions for clients through Junction K.
Varghese Chandy
Vice President, Malayala Manorama
DIGITAL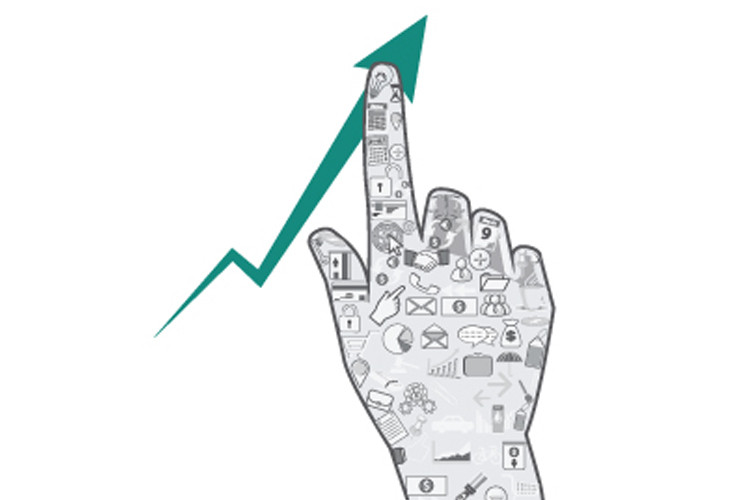 DIGITAL VIDEO AND AD SPENDS SET TO RISE
With the strong stride of Digital platforms attracting consumers, advertisers and content players alike, 2020 may witness a plethora of trends changing the phase of the media industry. Advertisers, marketers and content players are looking at digital platforms as a prominent medium for monetisation while OTT players battle to maintain a balance between subscription models propagating ad-free content and advertising model for revenue generation.
BY Ronald Rodrigues

Digital video will hit mainstream media
This will be a year for advertisers as digital video will hit the mainstream media like Television and Print. The audience of digital video will grow more than TV - of course TV content and audience will continue growing, but there will be more consumers for digital video. Corrected audience of digital video will be the largest audience in terms of individual screen viewers.
KARAN BEDI
CEO, MX Player

Digital ad spends will increase
In 2020, we foresee every industry vertical increasing their digital ad spends. The democratisation of the Internet and increasing mobile penetration is expected to bring between 200-400 million new Internet users. Mobile is the primary access point of Internet for users in India, of which video is the highest consumed category. Digital advertising is a must for brands and this is only going to increase.
SAMEER SINGH
VP-Monetization, TikTok India

CPMs likely to plateau
From an advertising point of view, the CPMs which have been showing a free fall will finally plateau. Advertisers are going to realise that the law of demand and supply is going to hit them hard. If they continue to press the video platforms to take their CPMs down, they will not have any digital platform where they will be able to advertise. If platforms realise they are not able to make enough money through ad sales then they will rather shift to consumers through a D2C (Direct to Customer) subscription-based model. Getting CPMs of OTT platforms down will not help advertisers as it will only lead to a loss of audience.
AKASH BANERJI
Business Head, Voot, Viacom18

Micro-targeting will be necessary
OTT platforms and advertisers alike will have to get into micro-targeting to create loyal audiences and fans. Diversification of content genres, regional content and technology will be pivotal in this process. Both OTT platforms and advertisers will have to facilitate general entertainment for micro niches.
ALI HUSSEIN
CEO, EROS Now

Mass personalisation, Data and AI
Marketing overall is scaling new heights and presenting new challenges to other functions of the businesses. Mass personalisation in 2019 saw how data and Artificial Intelligence (AI) is changing the very definition of targeting. And we will see the benefits of this in 2020. Communication and marketing will use data and work hand in hand to not only promote their campaigns but also create campaigns that will engage and involve the correct stakeholders through correct messaging and tools.
KRANTI GADA
COO, Shemaroo

Advertisers will innovate using Voice
In 2020, we will see platforms like voice and application of machine learning maturing. Voice is increasingly seeing wide adoption but 2020 will witness it really take off. As connected devices go mainstream, Voice will gain wide acceptability and we will see innovation in how advertisers use the medium.
CHETAN ASHER
CEO, Tonic Worldwide

The big idea isn't big enough anymore
The explosion in media channels and content has shifted the way people experience brands and engage with them. Consumers are not comparing you to the competition anymore, they're comparing you to the last best experience they had. Traditional formats pushed through traditional channels are tapering. It is not about an ad anymore, it is about experiences. And that means there is no one big idea that is going to save the day. So it is time to stop looking for Big Ideas, and instead work on Complete Ideas. Ones that work across sophisticated consumer journeys and multiple touch-points.
MARK MCDONALD
EVP and Head of Creative, Digitas India
TELEVISION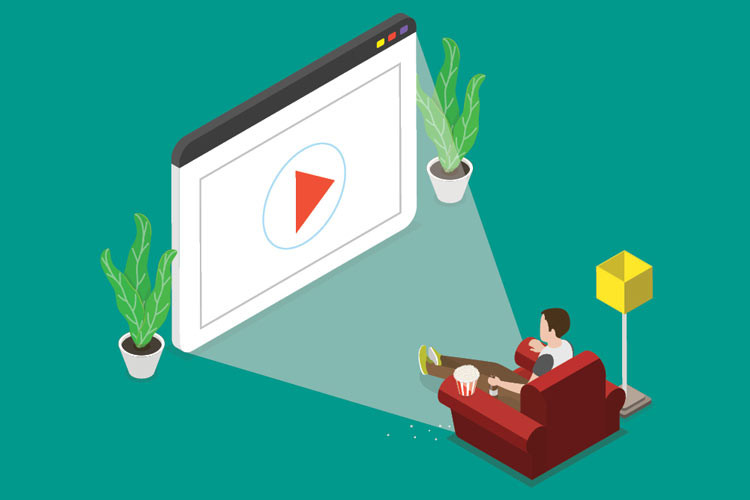 STRATEGIC SHIFTS, NEW REGULATIONS TO MARK 2020
Driven by dual hopes of a more settled ecosystem under the new regulatory regime, and an improving economy, broadcasters are strategising ways in which they can bring in new viewers. While some of the big broadcasters are looking at consolidation between the linear television ecosystem and the fast-growing digital space to crack better deals with advertisers, others are delving deep into consumer psyche to offer more attractive content to viewers.
BY ARPITA MUKHERJEE

Regulations to settle, along with resurgence in ad categories
The NTO implemented in February 2019 impacted reach and ad sales, and broadcasters have been managing this change to get to a new equilibrium. We hope proposed tweaks to the regulation will further help stability. After months of tepid and negative performance across the board, some ad categories are expected to see a resurgence in FY'20, which will be a welcome respite to broadcasters.
MK ANAND
MD & CEO, Times Network

Keeping the consumer at the front and centre
Instead of thinking just about language and content, how do you start by first thinking about the consumer? The FMCG world has done that for a living, where a bar of soap would go through an 18-month project with tons of consumer research. A person uses soap for three minutes, but a person views content for four hours in a day. You need to make sure that you understand that consumer so well that you get them to spend that kind of time with you. We're betting on that insight and making sure that with anything we do, starting with the content that we put on air, the consumer is kept at the front and centre of it.
PUNIT MISRA
CEO, Domestic Broadcast Business, Zee Entertainment Enterprises Limited

Consolidated deals likely for digital and linear TV
Large broadcasters will soon set the trend of consolidating their digital and television offerings. Although these are sold and bought differently, this is soon going to change. There is sizeable viewership on both platforms and hence both are important. However, as they are catering to the visual medium and the audience tends to overlap, combining them will only reduce duplication of assessment and provide a common valuation metric. Globally, brands are now consolidating their agencies to ensure synergies, with the aim of ensuring a better return. This move has also been a win-win for all three parties - broadcaster, agency as well as the advertiser.
ROHIT GUPTA
President, Network Sales and International Business, Sony Pictures Networks India


TV engagement and penetration to keep growing
Over the last four years, time spent on TV has consistently increased. 2020 will continue to bring the momentum of growth in TV engagement, with growth in penetration, especially in rural India. BARC is increasing its robustness in its measurement process and strengthens its commitment to be the best in measurement.
SUNIL LULLA
CEO, BARC India

Regional content and analytics to drive sector
India is a nation with multiple languages and in the last one year, the regional content market has seen tremendous growth. This trend will continue in the coming year as viewers prefer to watch content in the language of their choice. A strong regional franchise will continue to be a recipe for success on the distribution, viewership and advertisement front. Big Data and Analytics will also increasingly play a key role in the media landscape. It will aid in understanding consumers and their preferences better, thus leading to enhanced decision-making and curation of relevant offerings and experiences.
NINA ELAVIA JAIPURIA
Head-Hindi Mass Entertainment & Kids TV Network, Viacom18
MARKETING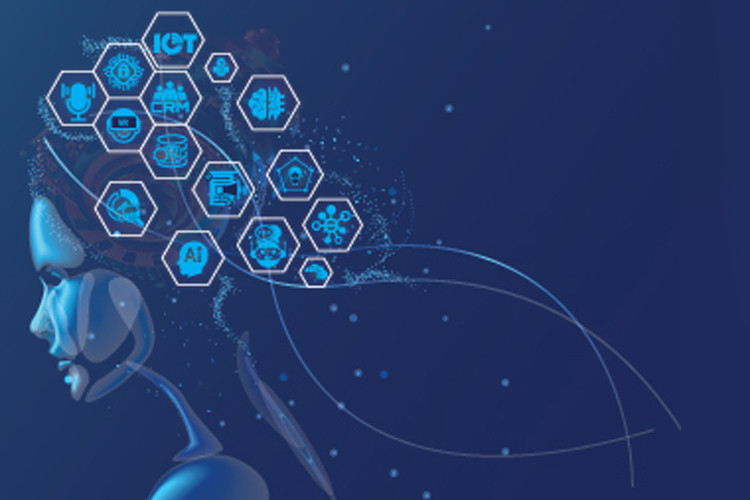 AI, OTT AND PURPOSE-LED MARKETING TAKE CENTRE-STAGE
From micro influencers, voice marketing and use of AI to increased focus on performance marketing, the marketing trends in 2020 will take a leaf out of 2019, but push it to a brand new level
BY NEETA NAIR

Performance marketing on Digital to become more relevant
It is going to be Digital marketing 3.0 going beyond regular digital marketing channels to incorporate the other social media platforms including those with regional audience. It would also be about reaching the customers where they spend most of the time and not only do performance marketing campaigns but also push brand which is the space that traditionally belongs to TV media. Also performance marketing campaign on digital platforms are likely to be more relevant and targeted!
RAJESH MAGOW
Co-Founder & CEO-India, MakeMyTrip

Data privacy and anonymity poised to be differentiators
With increased concern of privacy, consumers are going to be cautious as well as conscious about sharing data and privacy. Choice of anonymity could be a differentiator going forward. As far as conscious consumption is concerned, awareness and concern of impact on environment as well as community is going to increase manifold. Brands and products sourced and manufactured right are going to create stickiness and loyalty. And lastly there will be consumption of content on-demand and consumers are going to consume more content at a time and place of their own choosing.
SHANTISWARUP PANDA
CMO, Lifestyle Business, Raymond

The year of moment marketing
Evolution of Digital marketing has enabled moment marketing seamlessly. I think brands would chance upon any and every opportunity to weave themselves with surrounding events, some flawlessly and a few force fit as well.
B. KRISHNA RAO
Category Head, Parle Products

Big opportunity for OTT and AI
As high conversion and constant customer attention depend on the advertising move, technological advancements such as implementation of artificial intelligence for voice search, chat bots, are becoming the biggest commercial opportunity for companies over the next few decades. Also the OTT segment in India has witnessed growth where they invest heavily on original content to attract viewers and stay relevant to their taste. In order to reach out to a wide variety of consumers, OTT has become one of the best platforms for advertising and is expected to increase in the next couple of years. Companies will also look at regional influencers to create social media buzz for their services and offerings, and to stay relevant to their audience.
SABINA CHOPRA
Co-Founder and COO, Corporate Travel
& Head Industry Relations, Yatra.com


Brand purpose delivery will matter more than ever
Purpose-led marketing has quickly become a defining issue in the world of branding. As big a buzzword as it has turned out to be, organisations will quickly realise that this will need to be backed by genuine demonstration on-ground. In short, purpose delivery will need to match up to rosy brand purpose marketing campaigns. Else today's discerning customer will shift loyalties very quickly. Another trend will be customer (content) collaboration. Content creation is a now a large, two-way street. The consumer is king and how! Going forward, most branded content will have to come from customers. The rise of the TikTok generation will further accentuate the need for companies to embrace collaboration/ two-way communication more aggressively.
JASKARAN SINGH KAPANY
Head- Marketing, Paytm
PUBLIC RELATIONS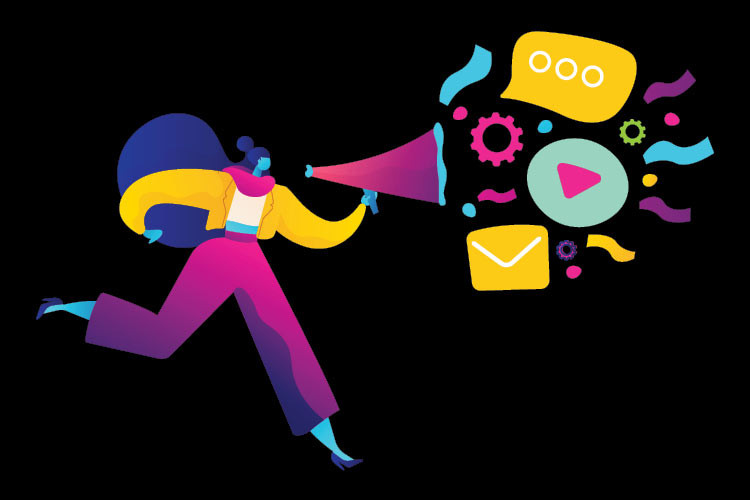 THE YEAR TO RE-BUILD TRUST, DRIVE CHANGE AND INTEGRATION
With data, technology and voice marketing growing in importance, the face of PR is set to change this year. Among the key trends that PR leaders have identified for 2020 are the re-building of trust, greater use of voice in campaigns, creativity in data and analytics and an integrated communications approach.
BY CHRISTINA MONIZ

Digital-first thinking will be the new order
Successful consultants will be those who operate at the confluence of media, markets and policy, combined with a sound understanding of digital plays in each of these segments. Digital creates myriad opportunities due to its flexibility to target specific constituencies with customised messaging at an economical cost. Through this year, we will also see continuing shifts in the influence dynamics in Indian society. Traditional media will continue to shrink – meaning fewer pages, journalists, and experts for opinion, and an accelerated move to paid news and content. We will also continue to witness an explosion of organic micro and nano influencers, shaping narratives on hundreds of subjects.
MADAN BAHAL
Co-founder & Managing Director, Adfactors PR
(As told to exchange4media)

CEOs WILL NEED TO BE AGENTS OF CHANGE
The demand for a better world is going to drive some of the major trends in PR and Media for 2020. Employees, customers and other stakeholders expect business leaders to become champions of positive change, so one of the trends that will definitely gather momentum is CEO activism. Staying below the radar on topics that society cares about will become difficult if not impossible for CEOs, and they will have to skilfully navigate this new expectation from their stakeholders. How to take a stand on a topic and not get the company you represent into a spot of bother will be something that communicators will need to help the C-Suite navigate.
Nikhil Dey
Vice Chairman, Weber Shandwick India

USE OF PREDICTIVE IN PR WILL BE KEY
In the New Year and the new decade, re-building trust will be priority. Building trust in technology and digital will assume greater significance, given their roles in our lives and economy. PR is central to building trust and reputation and hence has to play the biggest role among all the marketing disciplines. At Edelman, we will continue to work towards a data driven approach to measuring trust. Another important trend will be the use of predictive in PR, specifically in the area of risk assessment. We can expect higher use of data-backed, anticipatory measures to map and manage risks. Our Edelman Risk Sensing dashboard is one such AI-powered, always-on platform that gives decision-makers the ability to sense and prioritise potential issues and crises in real time.
Rakesh Thukral
Managing Director, Edelman India

CREATIVITY, DATA ANALYTICS AND INFLUENCER AUTHENTICITY
One of the key trends this year will be creativity in integrated communication. For communication to be impactful today, it has to be multi-channel and integrated. At the core of this integration, there needs to be creativity. Secondly, while technology and data analytics will be at the forefront of the next leap in communications, human intelligence will need to be layered over that for campaigns to be effective. Finally, relevance, reach, and resonance will all be equally important in identifying the right set of people to communicate the right message to the right audience with clear, measurable impact.
Deepshikha Dharmaraj
Managing Director, Genesis BCW

VOICE CONTENT WILL DOMINATE
Google says voice-based searches have surged 270% in India, and some estimate that by the end of 2020 about half of all searches will be through voice. Already, Indian advertising agencies have invested in voice solutions. So far, more than 100 million Alexa devices have been sold – which means voice search is likely to become predominant and an increasing number of consumers are using it to access news and other information. PR agencies cannot afford to be left behind, especially because large brands like Procter & Gamble are already investing in deciphering the differences between consumer behaviour when it comes to voice, in-person and online.
Jaideep Shergill
Founding Partner, Pitchfork Partners

STORY-TELLING, COLLABORATION AND NEW PITCHES
With more data driven marketing taking centre stage, story-telling will gain importance in PR. Collaboration will also be the buzz word for the year as editorial spaces decline. PR agencies will need to look at new avenues to create impactful connections for their clients. Integrated marketing will replace the PR media coverage plan. As far as pitching stories to the media goes, leveraging your own channels on social media, profiles and blogs and creating videos that pitch a story will find a place in effective storytelling.
Tarunjeet Rattan
Managing Partner, Nucleus PR
RADIO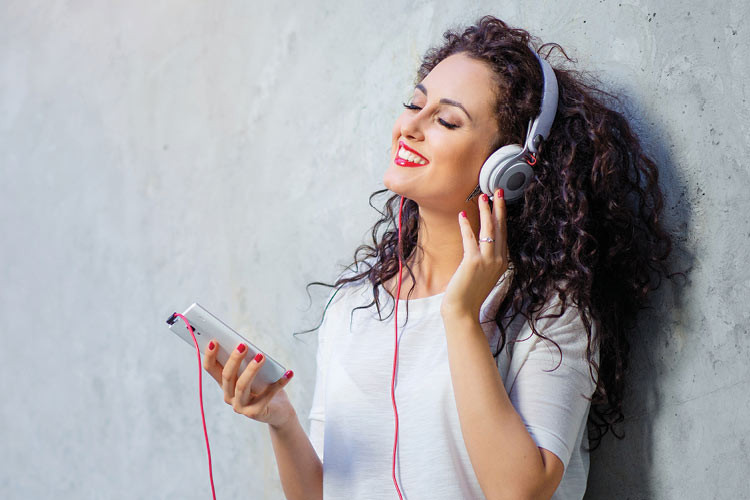 2020 TRANSMITS POSITIVITY FOR RADIO
The year gone by certainly wasn't a cakewalk for the Radio industry, with the country's economic slowdown and monetary crunches due to a muffled festive season. However, with newer formats making it to the platform and a series of other innovations with regard to content, programmatic, focus on data and analytics and more, most Radio players have kept their fingers crossed for the transformation they hope the year will bring.
BY EULARIE SALDANHA

An unprecedented podcast boom
A primary focus of the Radio industry in 2020 would be to pivot from being Radio only, to a digital first medium. With digitization coming into play, both consumers and brands are now expecting holistic solutions. It's imperative for us to use new digital channels to reach the digital audience and work on amplifying the current revenue stream. One of the major headways into this area will be the entry into podcasts. India is witnessing an unprecedented podcast boom with the growing millennial affinity towards on-demand content.
HARSHAD JAIN
CEO, Radio and Entertainment, HT Media and Next Radio

Lead generation will be key
Marketers are increasingly looking for lead generation and customer acquisitions over mere media reach. Given the slowdown in most categories, the onus of lead generation and customer acquisition is shifting to the media platform. Marketers are looking for more accountability from their media partners. On the other hand, analytics and data-driven marketing will drive the true value of programmatic advertising and branded content.
ABE THOMAS
CEO, Big FM

Shift towards non-FCT offerings
Many Radio companies will increase their shift towards non-FCT offerings like branded content, digital communities, music streaming, etc. The industry would drive up to 20% of topline from non-FCT revenues by 2021. Most Radio companies will adopt the group selling approach and club their services to offer multiple mediums as advertising opportunities. They will also focus on increasing their use of programmatic advertising, exclusive content and on building communities to understand consumers better and strengthen the brand connect with the target audience. Regional players will have to form strategic partnerships with larger players to expand their reach and grow ad revenues.
ASHIT KUKIAN
CEO, Radio City

Languages will play a huge role
The whole idea is to do multiple languages. If you look at any of the reports, languages will play a huge role. From the business perspective, there will be a shift towards more branded and original content. Consumers will straddle Radio and Digital or Radio and Video. On the advertising front, the industry will look at a 360-degree media solution instead of plain vanilla advertising. Radio is here to stay.
YATISH MEHRISHI
Chief Operating Officer, Radio Mirchi

Independent music set to grow
A lot of initiatives are being taken on Radio, but independent music is showing a tremendous amount of growth and popularity. It's only fair that mass mediums like us start using our platform for Indie music. Apart from all the initiatives we've undertaken to promote independent music, we are also getting a lot of independent artistes to come and perform on our stations.
NISHA NARAYANAN
COO & Director, Red FM and Magic FM

Centralized programming is back
The same show has been going out to multiple stations as broadcasters are reducing the entire financial weight of local RJs, staff and local teams. Some broadcasters have stations that do not have any local RJs or content to centralize. We should see more national level programming instead of hyper-local programming. Audiences are being undervalued owing to the stereotypes of Radio being limited to light-hearted content. I have great hopes for in-depth content on Radio in the coming year, with more branded content taking charge, since broadcasters are compelled to innovate on account of shrinking Radio advertising.
NEELESH MISRA
Radio story-teller
EXPERIENTIAL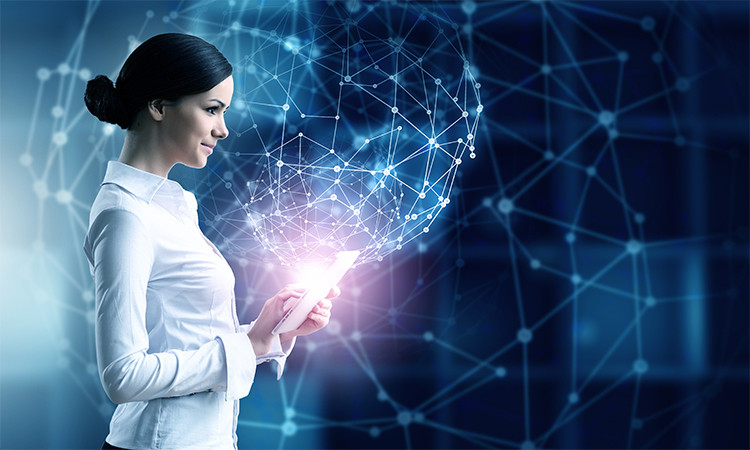 STORY-TELLERS AND TECH USERS TO THRIVE

In an age of promising technological and digital experiences, anything ordinary simply fails to do the trick. With every remarkable on-ground activity raising the bar for more enhanced physical experiences, experiential marketing will no longer be an option for brands, but a must in their overall strategies. Creativity in technology, continued focus on gamification and hyper-personalised offerings for millennials will continue to drive branded user experiences in events this year
BY EULARIE SALDANHA

Frictionless commerce will be the winner
The marriage of on ground and e-commerce is a must. What we see physically is what we land up buying on digital. Companies that can create frictionless experiences will be the leader of the pack. The trick is to wait for festivals that are purely sales-led. Although this makes for one of the major trends that I foresee for 2020, I believe that the better story-teller, the better experience creator will always thrive.
ROSHAN ABBAS
Founder & Managing Director, Geometry Encompass

Live events will nurture consumer-brand relationship
Brands need to make all touch-points conducive to building a positive relationship with their audience. One such impactful experiential platform is live events. Marketers can associate their brand in a positive way in the consumer's mind by offering unique, shareable, enjoyable, social experiences on ground. A unique and impactful live event will associate your brand with something positive and visitors can become your future brand evangelists.
HARINDRA SINGH
Chairman & MD, Percept Limited

Technology continues to be the driving force
Technology will continue to drive experiential marketing with companies using technology as a tool for customer engagement. From creating the digital twin and robots handing out food samples to mixed reality product simulations, we should expect to see technology being used creatively to draw customers into experiential events. Brands will also focus on multi-sensory experiences to engage customers to heighten the emotional quotient of experiences.
SAMEER TOBACCOWALA
CEO, Shobiz

Increased demand for experiential marketing
With brands going through a lot of pressure on growth, there will be more investments in the experiential marketing space from the client side, both in terms of resources and time. You can check a brand, sample and sell it and communicate the same, to fuel growth immediately, making clients more invested in it. Experiential marketing converts prospects into people who amplify, making it more important on the client front.
DALVEER SINGH
Head - Experiential Marketing, APAC, Dialogue Factory