The year 2018 turned out to be quite an eventful year for the Indian Media, Marketing and Advertising industry. Across domains, the upcoming General Elections as well as top cricketing properties during the year are expected to fuel a surge of advertising.
In its recently updated This Year, Next Year report, GroupM has predicted that India will contribute around $1.35 billion (Rs 9,516 crore approximately) growth to the advertising industry, becoming the third largest contributor after China and the US. At the centre of this growth, just like last year, will be Digital, that will witness the maximum rate of growth. The growth of Digital will be driven by increased data consumption and deeper smartphone penetration that will help the medium reach the farthest corners of the country. Digital's growth, industry experts feel, will be fuelled by Voice, Video and Vernacular. Moreover, the rise of OTT and video, increased usage of AI and machine learning, increased usage of programmatic and the birth of new social media influencers, will also lead to the growth of Digital.
The year looks promising for the media industry too with political and sporting events shaping up the growth of the industry; 2019 will also be a year that will see personalization, growth in language users, increased investments in data security and transparency and greater consolidation, both at the media owner's and agency's end.
The Creative industry will see the blurring of lines between traditional and digital. Integration will be the name of the game, with the walls inside agencies breaking down and different teams working together on conceptualising targeted campaigns. Moreover, with more and more opportunities and clients open to experiment with more than one agency owing to the project model, many big names from the creative world are expected to start out on their own, thereby giving birth to more creative start-ups.
The broadcast industry is upbeat about the upcoming General Elections and also sporting events like the Indian Premier League (IPL) and the ICC World Cup, that are expected to fuel TV advertising. Moreover, the industry is waiting for the implementation of the new TRAI tariff regime on February 1, to observe consumer behaviour, which will help chart the route for the channels. There is hope that news and sports will see a lot of innovation, becoming more interactive while the industry as a whole will come together and work towards giving consumers better content to choose from, empowering them. The industry is also expected to become more transparent once the regime is implemented.
For marketers too, the year is expected to be interesting. With the advent of technology that is evolving on a day-to-day basis, there will be an increased reliance on AI, bots and automation. Customer Relationship Management will also become more important with brands realizing the significance of having a fulfilling and a longer relationship with customers rather than just acquiring them.
Experts from the Print industry are hoping that 2019 will bring in some respite to the balance sheets of Print publications. The industry will also move to more platforms to disseminate information - online, videos, ground activations. Moreover, the primary growth driver for the industry will be the urban and semi urban markets that will lead to the rise of language publications.
Like TV and Digital, where content will be king, Radio will also heavily bank on content to woo consumers. Key players will look at transforming the medium into an interactive one by innovating with differentiated story-telling and varied presentations of content. With Prasar Bharati now allowing AIR news on FM radio, credibility of Radio will grow and with the General Elections coming up, industry leaders are projecting a strong 15% growth for the medium.
With increased investment across public and private sectors and increased consumer buying power, the PR industry has witnessed a double-digit growth over the past few years. In 2019, this momentum is expected to continue as the industry is expected to maintain a consistent, double-digit growth rate as it works to drive real business impact. Branded content will become a powerful PR tool and PR firms will use AI more effectively to analyse data, get audience insights, and predict industry and media trends.
The OOH industry is quite optimistic about 2019 and experts feel that the upcoming elections, IPL and ICC Cricket World Cup will help the industry witness steady growth. Industry experts have pegged the growth at around 9-10%, and estimated annual spends of approximately Rs 3700 crore which will also be boosted by the growth of Digital OOH, OTT and transit advertising.
On the events and experiential front, more and more brands will realize the opportunity that lies in smaller cities and towns and therefore, Bharat will see an increase in events. Data-driven creativity will lead to an increase in a more targeted approach that will help players immerse consumers in highly interactive experiences.
MEDIA AGENCIES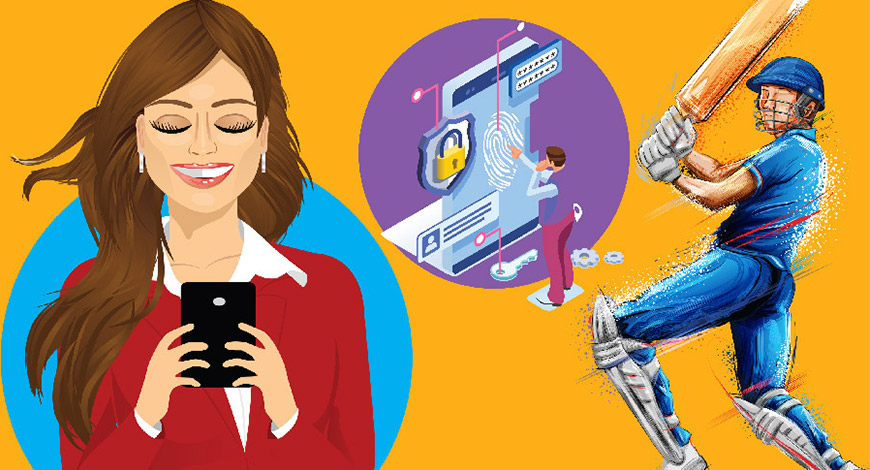 DATA, CONTENT AND OTT WILL BE KEY IN 2019
With the ICC World Cup, Indian Premier League (IPL) and the General Elections lined up, media agency leaders believe 2019 looks very promising. It could be a landmark year for the industry, which will see the rise of personalized advertising, greater mobile ad spends, video and other content in regional languages and proliferation of all OTT platforms. Measurement will also be key, as marketers and agencies will constantly be challenged with fluidity in measurement and distribution. Therefore, managing unpredictability and change will be key to surviving 2019.
BY CHRISTINA MONIZ
THE YEAR OF PERSONALISATION
It is the era of personalization. The competitive advantage of ad agencies now resides in their capacity to leverage data, technology and creative talents. Agencies will now continue to simplify their operating structures, pursuing greater integration between their businesses as they focus on the growth areas of data, technology and creative.
PROLIFERATION OF OTT PLATFORMS
With over half a billion Internet users and over 300 million users of messenger and OTT apps, S-VOD (Subscription Video on Demand) could well be the sleeper with edgy content, high-quality bandwidth and reduction in subscription cost. Companies with a strong focus on regional language businesses will find it easier to grow as consumers in small towns and migrants in large cities will drive media consumption. There are currently more than 30 OTT platforms, and this is only the beginning. With India slated to be among the top 10 OTT markets within the next four years and with estimations of over 75% content consumption through OTT by 2021, it will be worth observing to see how brands leverage this medium.
MOBILE, VIDEO, CONTENT AND MEASUREMENT
The conversations in 2019 will be about mobile and video, content and measurement. Mobile adoption is growing, with smartphone subscriptions estimated to touch 1 billion over the next five years, as per industry estimates. Mobile ad spends look set to surpass desktop with 53% share within Digital.
GROWTH OF VERNACULAR LANGUAGE USERS
An increase in language users has opened up opportunities for innovation in content that can cater to diverse tastes. This is true for all platforms, including TV and Print. Advertisers targeting content through the consumer's eyes will boost ad relevance and better brand metrics.
INVESTMENT IN DATA SECURITY, TRANSPARENCY
In 2018, data was in the crosshairs, whether belonging to European regulators armed with the newly implemented General Data Protection Regulation (GDPR) to marketers concerned about the quality of commercial data to consumers wary of various privacy controversies. This year will see a wave of investment in technology for data security and transparency. Digital advertisers will continue to improve their mouse traps to better personalize and target advertisements by harnessing the power of algorithms and data as consumers continue to increase time spent on mobile and video viewership.
GREATER CONSOLIDATION
Consolidation will happen, both at the media owner's end and at the agency end. The legacy of old world agencies will struggle while the nimbler and more agile agencies will thrive. The focus will be on growth, which will largely be driven by building greater digital capabilities.
POLITICAL AND CRICKET AD SPENDS
With the General Elections lined up this year, political ad spends are projected to reach close to Rs 2,000 crore. Additionally, the upcoming ICC World Cup, the IPL and a host of India cricket tours make 2019 a delight for marketers and media agencies. Since cricket is a high interest area in India, these will definitely ensure higher ad spends. Another important factor that agencies and brands often ignore is the monsoon. A good monsoon will drive demand from the rural markets and clients from the FMCG, auto and other categories are dependent on rural markets. The elections, cricket and a good monsoon should ensure that 2019 becomes a landmark growth year for the industry.
CREATIVE AGENCIES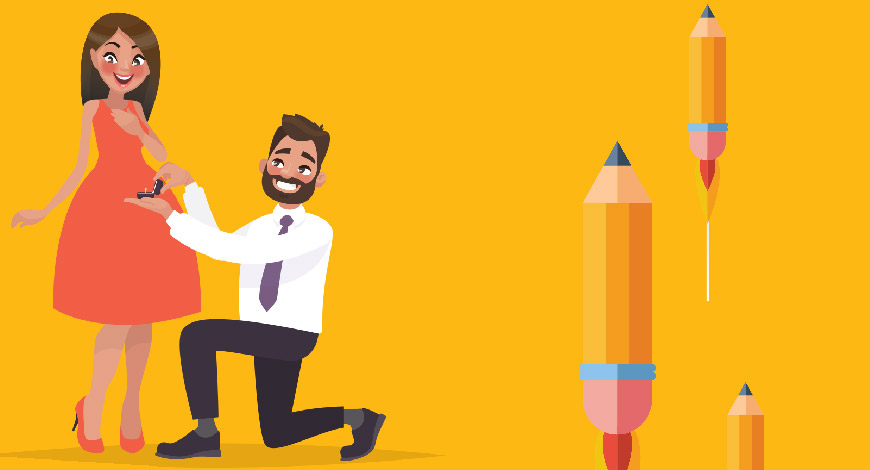 Blurring lines between traditional and digital
The year 2018 was one in which the Swiggy Gulab Jamun ad was as much talked about as Vicks One in a Million #TouchOfCare campaign, i.e., the year when long format videos happily co-existed with shorter, snappier ones. Let's find out what 2019 has in store on the creative front
BY NEETA NAIRMORE PROJECTS, LESS RETAINERS
While agencies are not happy with this, the trend is to take up creative work on project basis. Agencies say consistency is lost and also there is no accountability involved, yet it gives flexibility to clients to move from one agency to another, or even the option of working with more than one agency in the event the client needs more.
DISAPPEARANCE OF DIGITAL VS TRADITIONAL
The walls within the agencies which segregate digital from traditional will get shattered completely. Everything will seamlessly blend with each other. They will become one organic whole, so to speak.
MORE CREATIVE START-UPS
With more and more opportunities and clients willing to experiment with more than one agency owing to the project model, many big creative names are expected to start their own venture. That will put more pressure on the established network agencies and intensify the way the businesses are run.
MARRYING CONTENT IDEA AND BRAND
Marrying the brand and the content idea together in a manner where the consumer still feels that he or she is getting a lot of entertainment. People in the digital world pay less for advertising. In fact, they are paying to block advertising and thus it is no wonder that services like Netflix, Amazon Prime are in demand. The only way out is by marrying the brand message with good and relevant content.
BEST OF INTEGRATION AND SPECIALIZATION
Orchestrating a solution for the client where you have the best of integration and the best of specialization all in one place. Every client wants integration but not at the cost of specialization, so giving them that as a delivery option and solving their problems is what really matters.
MOVING BEYOND SELLING A PRODUCT
Brands today believe that they have a purpose beyond selling their product. And producing campaigns that reflect their brand's (and the company's) beliefs rather than the product attributes.
OOHELECTIONS, CRICKET, OTT BONANZA FOR OOH
The year 2019 is set to bring cheer to the OOH industry with growth pegged at 9-10%, and estimated annual spends of approximately Rs 3700 crore. This comes on the back of several factors like the upcoming General Elections, the IPL and ICC World Cup, as well as the growth of Digital OOH, OTT and transit advertising
BY BERYL MENEZES ELECTIONS, CRICKET, OTT TO BE TOP SPENDERS
With the Lok Sabha elections scheduled for April-May 2019, the first half of the year is likely to see substantial spends from political parties as part of their election campaigning, with OOH expected to bag a substantial piece of the pie. This will be closely followed by the IPL and ICC World Cup, wherein India will play an important role in driving global ad spends with Bira 91 beer, MRF Tyres, Star Sports India and Hotstar being official partners. Other sports events like the Pro-Kabaddi League and Indian Super League, as well as big ticket entertainment events are also expected to result in a surge in spends from various advertisers. The Over-the-Top (OTT) space is also expected to become one of the highest spending categories on Outdoor, significantly increasing its share of eyeballs over 2018, as players like Amazon, Hotstar, Netflix and others look to enhance their presence in smaller towns in India, apart from the metros; given the growing competition among players in the OTT space. New categories of advertisers are expected to disrupt the space, on the back of new infrastructure like smart cities providing innovative advertising options, start-ups, government initiatives, as well as the increase in FDI fueling global investment in Outdoor advertising.
DOOH WILL TAKE A GIANT LEAP FORWARD
According to industry estimates, there are approximately 70,000 digital OOH (DOOH) screens in India currently and this number is expected to double by the end of 2019. It is also estimated that DOOH will contribute to 8-10% of overall OOH spends. Key factors contributing to the growth of Digital OOH include relaxation of guidelines allowing for more on-road digital billboards, apart from transit locations; the ability to screen more ads for a longer duration which is a plus for media planners; the scope to infuse creativity by means of real-time, interactive, immersive and innovative billboards using technology tools such as projection mapping, LED and holographic displays, touch screen sensors, gamification and more.
GROWTH IN TRANSIT OOH ADVERTISING
With more airports set to open in India and a rapid increase in number of air travellers, coupled with growing infrastructure like smart cities, metros, railways, and more, transit OOH advertising is set to rise rapidly in 2019, with an opportunity to reach out to a larger audience through micro targeting. Many regional players are understanding the importance of legal, tendered media and are investing in these tenders for airports, metros and other transit points. Further, brands too understand the importance of micro targeting.
CONSOLIDATION AND SECTOR REGULARIZATION
This year is expected to see a higher level of maturity by media owners with rationalization in terms of client discounts and one-sided government tenders replaced by a drive towards serious innovation with new propositions and competitive offerings. The focus on beautification, digitization and media formats is also expected to bring in more organized players. Initial talk about consolidation in terms of joint marketing activities and a coming together of media owners is also on the anvil.
PRINT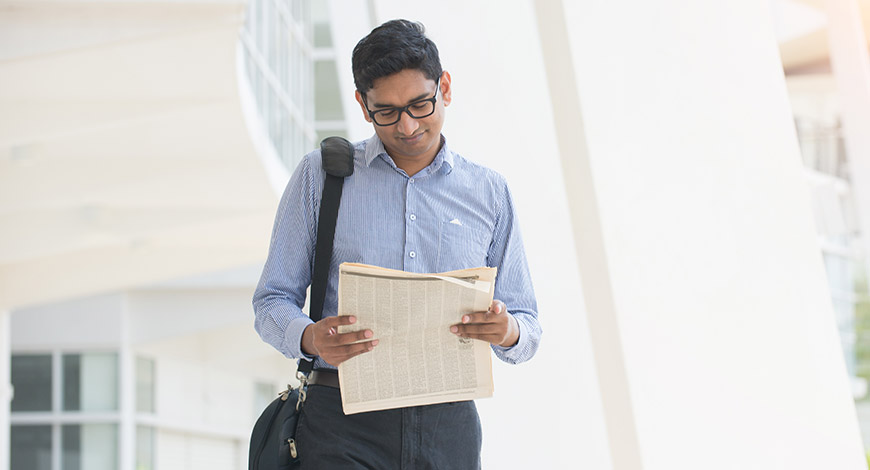 RENOVATE, RECALIBRATE, SUSTAIN!
With better operational profitability and focus on digital content, the year 2019 promises to be an innovative year where the industry will recalibrate itself to create a sustainable path for the future
BY DIPALI BANKABETTER BALANCE SHEETS
With the Government announcing 25% hike in print ad rates, anticipated election spending and respite in newsprint cost, the year 2019 should bring in some respite to the balance sheets of Print publications. The Information and Broadcasting Ministry's announcement of 25% increase in rates of newspaper advertisements by the Bureau of Outreach and Communication (erstwhile Directorate of Advertising and Visual Publicity), with immediate effect, will bring a rise in operating revenues of newspapers, especially regional and small players. The hike will be effective only when coupled with higher volumes by the Government and benefits are likely to flow in by FY20. The Lok Sabha General Elections in 2019 should bring in an Adex spurt that the sector is desperately looking for. Also softening of newsprint prices further down the year will benefit print companies' profitability.
DIGITAL DEEP DIVE, MONETIZATION
As online newspaper reach will further penetrate in semi-urban centres, Print companies' focus and investment in enhancing their digital footprint will rise. While most Indian publishers have created an online presence, digital content monetization is something that they will strive for going forward. Print players will also go beyond traditional infrastructure for news gathering and distribution network.
MARKET SPECIFIC SOLUTIONS & STRATEGIC ALLIANCES
Print will move to more platforms to disseminate information- online, videos, ground activations, etc. Advertiser interest in market specific solutions would grow. Brand activation-led engagements, brand and category specific stories through relevant, reader interest content would flourish. There will be more strategic alliances with other media that publishers don't own- TV, Outdoor, etc., - to offer as bundled solutions.
IDEAS, ENGAGEMENT & CALL TO ACTION
Print advertising would get more result-oriented and would be augmented with ideas that provide reader engagement. There would be a premium on ideation. The ability of print to enter and engage households would be of great interest to advertisers. Solutions that can ride on this right of entry in a non-intrusive manner would be of great value. The relevance of Print for call-to-action oriented advertising would increase.
REGIONAL, HINDI TO DRIVE GROWTH
The rising literacy rates in urban and semi-urban India will remain a key driver in the rise of language publications. Other macro factors like increasing purchasing power, urbanisation, nuclearization, rising aspirations, increasing brand consciousness, infrastructure growth, a young demography and the rise of the local economies will continue to push the importance of regional markets and marketers will turn to the regional Press to deliver to these audiences.
CREDIBILITY TO KEEP PRINT FLOATING
The credibility of print will continue to increase - both in terms of content as well as reach.
DIGITAL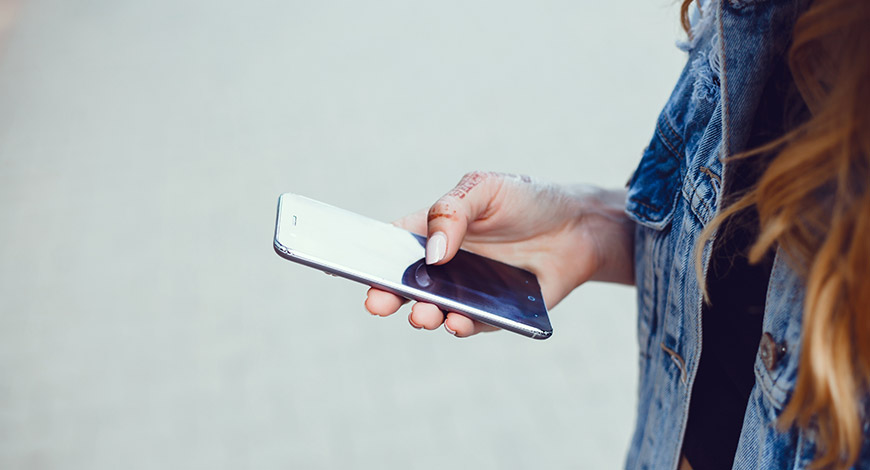 OF VOICE, VIDEO AND VERNACULAR
With India expected to have over 620 million Internet users by 2019, Digital advertising is expected to witness record growth across sectors. Some of the key trends driving Digital this year will be regional content marketing, the rise of OTT and video, increased usage of AI and machine learning, voice search, increased usage of programmatic and the birth of new social media influencers
BY BERYL MENEZES, SAMARPITA BANERJEE & NEETA NAIRRISE OF OTT AND VOD
Video consumption on digital media is growing like never before. With an increase in smartphone penetration and cheaper and faster mobile data availability across the country, video-on-demand (VOD) and online video streaming is more popular today, than ever before. Thus, video marketing is expected to be the leader of digitization in 2019 with industry reports estimating that almost 80% of all online content will take up the form of visual representation. A large share of video ads will move OTT platforms, apart from social channels like Facebook, Instagram, and YouTube. The OTT space is also expected to grow exponentially over the course of the year on the back of increasing competition between global streaming giants like Netflix and Amazon Prime Video and indigenous players such as Hotstar, Voot, ALTBalaji, SonyLIV, ZEE5 and more. Within the OTT space, regional content in languages other than English and Hindi will be a key area of focus, as more consumers from Tier II and Tier III cities come onto the OTT platform. There will also be a focus on the 'freemium' and subscription-based model, with players vying to get ahead of each other in the consumer acquisition game in terms of offering quality over quantity. With fixed line broadband coming in, the consumption of OTT that has primarily been on the mobile screen till now, will slowly move to the living room. The OTT space will also increasingly provide a platform for collaboration between music artistes and their fans.
AI, MACHINE LEARNING, AR, VR AND CHATBOTS
The focus on artificial intelligence (AI) will grow in 2019 with marketers finding newer and innovative ways to engage with their audiences using big data and AI. Real-time smart analytics, marketing automation enabling personalized communication and a superior brand experience across all digital touch-points, hyper-targeting, ad fraud prevention and ROI measurement, are some of the things that AI and machine learning will enable. Moreover, with 5G on the anvil, it will not be long before brands integrate more augmented reality (AR) and virtual reality (VR) into their campaigns and communication. With chatbots getting smarter, their usage will continue to increase with more businesses integrating it into their customer service strategy.
REGIONAL AND VIDEO-BASED CONTENT MARKETING
With the next wave of Indian Internet users, estimated to be approximately 500 million, expected to be regional users who prefer to consume regional content in their own language, targeted content marketing in vernacular languages will become a pressing need, across platforms and mediums. This will include customer insights, data analytics tools, websites and apps, or even digital systems like digital billboards compatible with multiple native languages. Real-time content marketing especially on social media platforms, as well as personalisation of content using AI, analytics and video for customised and individual consumer targeting will also be on the rise this year. Branded content will also see higher demand with consumers looking for content that is authentic, useful and perfectly tailored to their needs.
INCREASED DATA TRANSPARENCY, PROGRAMMATIC
While the General Data Protection Regulation (GDPR) dominated most conversations in the digital space last year, paving the way for more lawful data collection and user privacy, India is also expected to propose regulations with respect to how data is gathered, stored and analysed, increasing overall data transparency, bringing cheer to the programmatic industry. In 2019, the demand for programmatic advertising is expected to increase on the back of automation. Programmatic will allow advertisers more control over their audience data, enabling more efficient planning and greater safeguards over the inventory they purchase.
VOICE SEARCH
The year 2019 will see voice search and voice-based services gaining prominence to engage consumers in the language of their choice. From voice-based assistants on smartphones to the likes of Alexa and Google Home, voice search is ever on the rise, as more consumers are turning to voice to search for content, products or services online. This presents a huge opportunity for digital marketing to use voice to reach consumers at the right time as they go about telling their smart device about what they are looking for online.
FROM SOCIAL MEDIA INFLUENCERS TO CREDIBLE INDIVIDUALS
This year, brands are expected to shift their focus from using social media micro influencers to promote and talk about their products to using individuals with high credibility and verified accounts who are recognized for their work in various fields to promote their brands. Engagement with digital creators is also on the rise as they help bridge the language barrier for new internet users, besides becoming the voices of brands on new platforms where advertising options are limited. While social media marketing in terms of AR and VR on Facebook, interactive 3D posts, instant story-telling on Facebook and Instagram, WhatsApp marketing and LinkedIn inMail marketing will continue to lead in 2019. The long-standing dominance of social media biggies such as Facebook and Instagram in India will be challenged this year, even as consumers find new ways to connect with their online social communities, with apps like TikTok, ShareChat and Live Chat rapidly gaining popularity among Indian users.
TELEVISION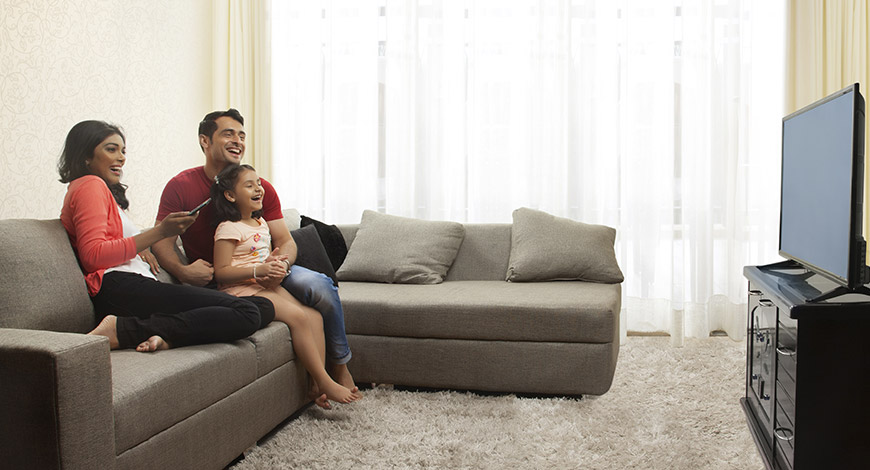 RULED BY POLLS, CRICKET AND NEW TARIFF REGIME
The year 2019 promises to be an action-packed year for the Indian broadcast industry, not just because of the impending General Elections but also because of big-ticket sporting events like IPL which will be followed by the Cricket World Cup. While being bullish about the year ahead, industry leaders are also waiting and watching, as the new Telecom Regulatory Authority of India (TRAI) tariff regime gets implemented on February 1. A lot of how the industry performs will depend on the consumer's uptake and reaction to the new regime.
BY SAMARPITA BANERJEEMORE EXPERIMENTS WITH CONTENT
With the OTT platforms upping their content game and the TRAI regime kicking in, broadcasters believe that only channels that will truly understand the pulse of their consumers and present them with quality, edgy content, will be able to stand the test of time. This, most of the industry leaders believe, will lead to an overall improvement in the content coming out of the industry, thereby helping the industry grow together
NEWS, SPORTS TO SEE HUGE INNOVATION
With big-ticket sports events lined up in the year, a lot of hopes rest on their viewership. Therefore, broadcasters will bring in a lot of innovation in their sports properties, in an effort to woo consumers, and to make sure that they stick to their channels. Moreover, elections will also lead to an increase in the consumption of news which would demand a lot of innovation in the news space. Only the most agile news content will be able to attract consumers. There will be more interactive engagement with viewers, to make it an overall immersive experience.
ELECTIONS, SPORTS TO BOLSTER AD REVENUES
Traditionally, elections were only meant for news channels but now, with Digital getting bigger, the strategy will change for elections this year as there will be more mass channels than news channels. The General Elections, as well as the sporting events, are expected to give a boost to advertising revenues.
BEGINNING OF A RISE IN ARPU?
With the new TRAI regime set to be implemented on February 1, there is a general agreement in the industry that this will eventually lead to a rise in the average revenue per user (ARPU). While most from the industry believe the initial increase in ARPU will be slow, it will happen with time, which would then lead to a revaluation of subscription rates.
AN ERA OF TRANSPARENCY
The new TRAI tariff regime will help make the overall broadcast ecosystem much more transparent. There will be a lot of transparency around how content is created and bought. For the first time, content and the way it gets sold will be very similar, which is a great value from the consumer point of view.
CONSUMER WILL BE KING
With all the changes in the overall ecosystem, the consumer will emerge as the undisputed king. Consumers will be spoilt for choice, and will make informed decisions on what they want to consume. With the industry moving towards more transparency and better content offerings, it will be a complete win-win for consumers.
MARKETING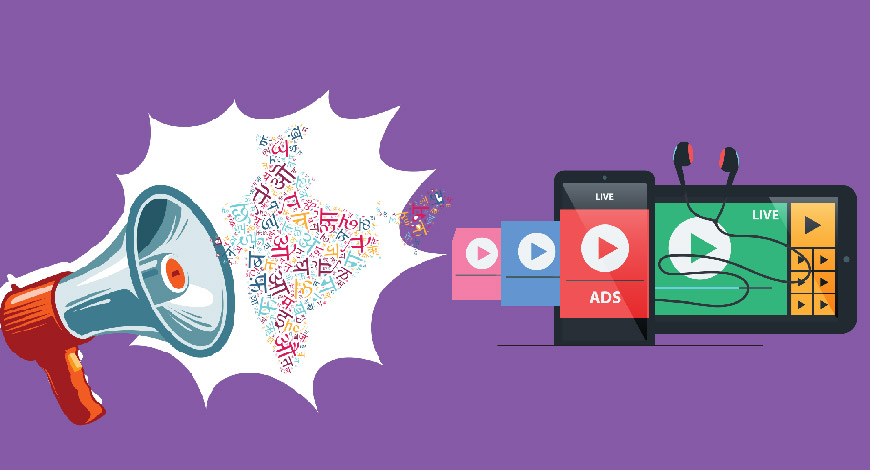 DEATH OF THE DIGITAL MARKETER
This year will see the emergence of a new breed of marketers who will showcase the integration of AI, bots and automation with fundamentals of insight-driven marketing. Here's what we have in store for 2019
BY NEETA NAIR AND SAMARPITA BANERJEERISE OF THE VERNACULAR & VOICE MARKETING
A big change will be how marketers will give Vernacular – i.e., various Indian languages - the centrestage. With even Google focusing on it in a big way, marketers are looking at communicating in regional languages as the growth is expected to come from Bharat and not just India. Similarly, Voice marketing will take a leap considering that Voice forms a significant part of web searches today.
FACEBOOK AND INSTAGRAM WILL PUSH VIDEO ADS
Content-based advertising will assume more significance. Platforms like Google and Instagram will help propel the growth of video advertising. With Jio bringing in affordable data which had a chain reaction on other network providers, video will become one of the top priorities for marketers, especially with the expected rollout of 5G or 6G in 2019-20. There will be a realistic sense of realization that the earlier perceived game-changing technology AI, bots, automation are mere enablers.
EXPLOSION OF OTT AND ADS ON THE PLATFORM
OTT will see a significant rise in viewership which will push advertising spends on such platforms up a notch. Especially with the General Elections, IPL, ICC World Cup 2019, big ticket events which in various forms over the past few years have seen considerable viewership on the on-demand platforms, the OTT wave will sweep marketing.
CRM WILL BE ALL-IMPORTANT
Customer Relationship Management will become more and more important as brands will realize the importance of having a fulfilling and a longer relationship with the customer than just acquiring them. Marketers will have to find a way to also tap the offline buyer separately from the online buyer. Businesses/brands have to get more personalised in terms of product and service to be able to retain and gain customers. And in this, AI will play a big role.
THE YEAR OF THE MICRO-INFLUENCERS
If 2018 was the year of the influencers, then 2019 will be the year of the micro-influencers, people who have following in their own little bases to help brands reach out to the people they want to. It won't be about getting celebrities to do a video for them or tweeting good things about brands anymore.
DEATH OF THE DIGITAL MARKETER
Slowly but surely, we would see the fall of the digital marketer as a separate specialized role in the marketing departments and the rise of the complete marketer for whom digital would just be a key part of the language he/she uses. Multi-screen marketing would replace digital marketing as the new lingo across all companies.
EXPERIENTIAL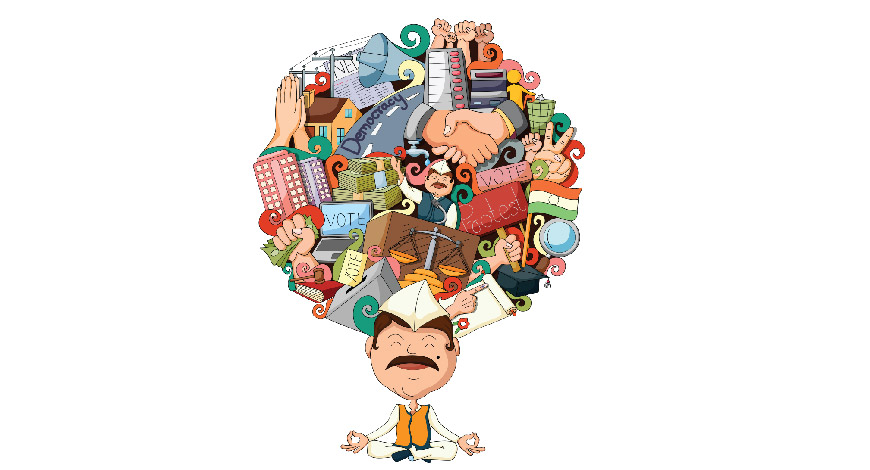 WHEN EVENTS WILL WOW BHARAT
Consumers, over the years, have made it clear that plain vanilla advertising alone doesn't do the trick for them. That is where brands are realising the impact of events in their lives. No wonder, the events and experiential industry has been witnessing a steady growth in India. With more and more sporting leagues coming in, brands choosing to awe consumers with immersive experiences and the Government giving a boost to the industry too, the experiential sector will continue to grow in India.
BY SAMARPITA BANERJEEMORE EVENTS TO REACH TIER II, TIER III TOWNS
While the entire advertising industry has realised the potential that lies in the smaller towns of Bharat, the events industry is also waking up to this untapped area. Industry leaders expect that more and more events will be organized in smaller towns and cities in the country across the year, which would help the industry grow.
DATA-DRIVEN CREATIVITY TO SEE A RISE
With the consumer demanding deeper, more engaging experiences, the experiential industry will see increased use of data and technology that will help them understand consumers and present them with unique experiences. It will also be about creating the right content faster, and delivering that content to the right customer, across the right channels, at the right time and data will play a critical role there.
KUMBH AND GENERAL ELECTIONS TO ADD CHEER
With the Government is using more and more events to reach out to its audience, the upcoming General Elections and also the Kumbh Mela is expected to give the experiential industry a boost in 2019, feel a lot of players. Both these mega events will see the Government use the events industry to woo people.
EMERGENCE OF MORE HIGH IMPACT IPS
While the industry has had a lot of IPs in the past that have helped brands reach out to their target audience, more and more brand managers are realizing the importance of associating with such events, where they can have a direct reach to consumers. The year 2019 will see the emergence of more high impact IPs that will give brands and consumers a common platform, to come together and interact.
RENEWED FOCUS ON QUALITY AND EXCELLENCE
Every year, the events industry sees the cropping up of more and more players, be it in the bigger metro cities or in the smaller towns, making the industry a largely fragmented one. However, 2019 will see more independent players come under the fold of the industry body, EEMA, the membership of which is growing steadily. The industry will, together, renew its focus on the quality of events.
PR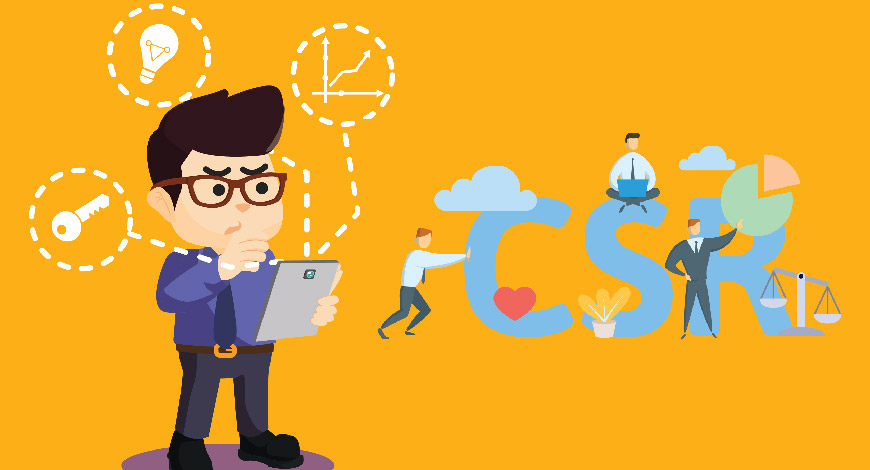 DRIVING REAL BUSINESS IMPACT IN 2019
The Public Relations (PR) industry is all set for an interesting year in India, with the General Elections coming up along with the cricket World Cup. Factors such as increased investment across public and private sectors and increased consumer buying power have played a role in driving double-digit growth in the PR industry over the past few years. In 2019, PR is expected to maintain a consistent, double-digit growth rate as it works to drive real business impact
BY CHRISTINA MONIZBRANDED CONTENT
Branded content is emerging as a powerful PR tool. In a world where attention spans are getting shorter, branded content is a great way to reach out, entertain and inform audiences in a variety of ways with different tools. Branded content also taps into the PR industry's core strength of telling an authentic brand story.
INSIGHTS AND ANALYTICS
Rapid digitisation of PR has resulted in a sea of data. In 2019, PR firms will use AI more effectively to analyse data, get audience insights, and predict industry and media trends, while also making measurement of PR work more precise. This could be a game-changer for the PR industry as it might define people's choices and understand client needs better.
BUSINESS IMPACT WILL BE CRITICAL
Business impact will be extremely critical for most campaign results that PR generates. Hence measurement linked to business outcomes will see new frameworks in 2019. Moreover, insight-based approach to campaign planning will mean that the PR industry will also invest in developing research capabilities and enhancing analytics.
PURPOSE-DRIVEN ENGAGEMENT
In the age of hyper-transparency, organizations will keep re-evaluating their purpose in society, and their narratives will reinforce it. In this digitally connected age, it's a challenge for brands to cut through the noise with credibility. It will become increasingly important to cut through mere reach, to seek real engagement and go after those whose online personality marries their offline lifestyle.
BLURRING LINES, ENGAGING CONVERSATIONS
In 2019, the lines between paid and earned media will continue to blur further, and fake news and fact will continue to battle it out. Organizations will face the big challenge to produce effective story-telling and be more meaningful. Co-branded content, activities and collaboration initiatives will be the way forward. Brands will have to join hands to create more engagement with the customers, and PR teams will have to lead this initiative.
NATIVE ADVERTISING WILL COME INTO ITS OWN
With the blurring lines between PR and marketing, brands will definitely adopt native advertising to push the issues that matter to them, and to take a stand on them. Some PR agencies have already begun using long-form sponsored content as part of their mix. Media houses like Hindustan Times, for instance, have already set up units such as HT Brand Studio to meet the native advertising need.
FROM MONOMEDIA TO MULTIMEDIA
While 2018 saw the rise of integrated communication, in 2019 PR professionals will expand the audiences they work with. PR outreach will become even more integrated in the coming time and thus, firms will have to find the budgets to invest in the right tools, technology and getting the right talent.
THE SHIFT TOWARDS WHITE COLLAR ACTIVISM
Stakeholders will demand greater transparency and authenticity. Brands will find themselves in a fix more often if they neglect the importance of authenticity. White collar activism will rear its head, and PR leaders will need to make decisions that may impact their business positively or negatively.
MEANINGFUL CSR WORK
PR in the citizenship space has come to the fore firmly in the last few years. And this year, as more organizations invest in even more meaningful CSR work, they will come to rely more heavily on PR partners for advice and advocacy of their work.
MULTI-SKILLED, CONTENT-CENTRIC TEAMS
The changing market dynamics will force the industry to invest more capital on up-skilling and reskilling their workforce. This will not be a trend, but a standard going forward as teams will need to continuously learn new platforms, technologies and communication mediums.
REPUTATION MANAGEMENT
Given the multitude of touch-points, companies today are more prone to crisis. It take a few minutes to destroy their painstakingly built reputations. Avoiding a crisis is impossible, but being prepared and responding effectively is the only way you can allay any lasting impact. Agencies and brands must, therefore, have a robust reputation management plan in place.
RADIO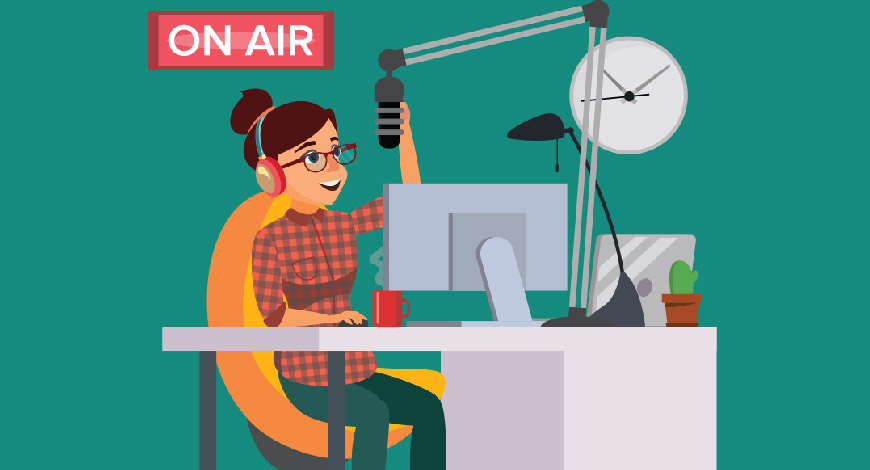 INNOVATIVE CONTENT WILL RULE THE AIRWAVES
Content is going to be the defining factor for Radio this year, as the key players look to transform the medium into an interactive one by innovating with differentiated story-telling and varied presentations of content. With Prasar Bharati allowing AIR news on FM channels, thus growing the credibility of Radio, and with the General Elections coming up, industry leaders are projecting a strong 15% growth for the medium.
BY EULARIE SALDANHACONTENT WILL REIGN SUPREME
The never-ending tussle between content as key and platform as key will work in favour of the former. With outstanding content being available internationally, Radio will up its content game, armed with innovation, to withstand competition from other audio and music applications and suit the preferences of consumers. Pure content-play, be it digital or OTT, will have to prove themselves on profits or they will bleed further, both in India and globally. Radio companies will need to improve value of their on-air product and content. There will be innovations in the story format, and stations will start defining themselves more as audio entertainment companies than as FM stations. Content will flow across media and will be more platform-agnostic.
SHIFT TOWARDS INTEGRATED MEDIA SOLUTIONS
Moving away from the run-of-the-mill vanilla inventory, advertisers will demand all-inclusive solutions from media companies, and those who provide better solutions will bag bigger businesses. Radio will emerge as a much stronger enabler medium due to its hyperlocal nature and vast geographical presence. Radio players will therefore work to bring more solution-based campaigns that will take flight in 2019.
RIDING THE DIGITAL WAVE
The growth of radio will be backed by the digital wave in the country. The digital medium will drive traditional radio as networks continue to expand their online presence. Mobile and the rising trend of podcasting will also help radio stations get listeners to tune in to their audio content.
NEWS BROADCASTS = GREATER CREDIBILITY
With Prasar Bharati now allowing AIR news into play, stations will be able to run news broadcasts and thereby grow in terms of credibility and trustworthiness. Radio as an industry will use this as an opportunity to prove that it can be a responsible news broadcaster. Radio players will also experiment with innovative formats to deliver news and build awareness on social issues. However, the commercial dynamics of shared broadcast will remain a challenge.
ELECTIONS TO DRIVE REVENUE
Private FM Radio has been a primary and impactful medium for elections that delivered success to major national and state political parties in the past. With stakes being very high during the upcoming General Elections, 2019 may just prove to be the year the Radio industry has been waiting for. With restrictions on Outdoor and other media platforms, Radio looks set to take a lion's share from the pre-election advertising pie by allowing multiple messaging of progress reports and structured commitments by political parties at economical cost with a quick turnaround.
GREATER CONSOLIDATION
Since the primary revenue for most players is on a single digit growth trajectory from last year, radio players will look for ways to build stronger revenue synergies with other media within their groups or create new radical revenue models around digital and live engagement. The more ambitious players will look to create opportunity for mergers and acquisitions so as to consolidate market-share. High decibel campaigns, unique formats of content presentation and leading celebrities will give Radio that much-needed boost this year. Radio will be an inevitable part of all media plans.
A MORE YOUTHFUL CULTURE
Radio companies will also see a change in the office environment, with a new breed of people joining the workforce. Radio companies will introduce a more casual work culture, allowing employees to work from home, dress down and even bring children or pets to work.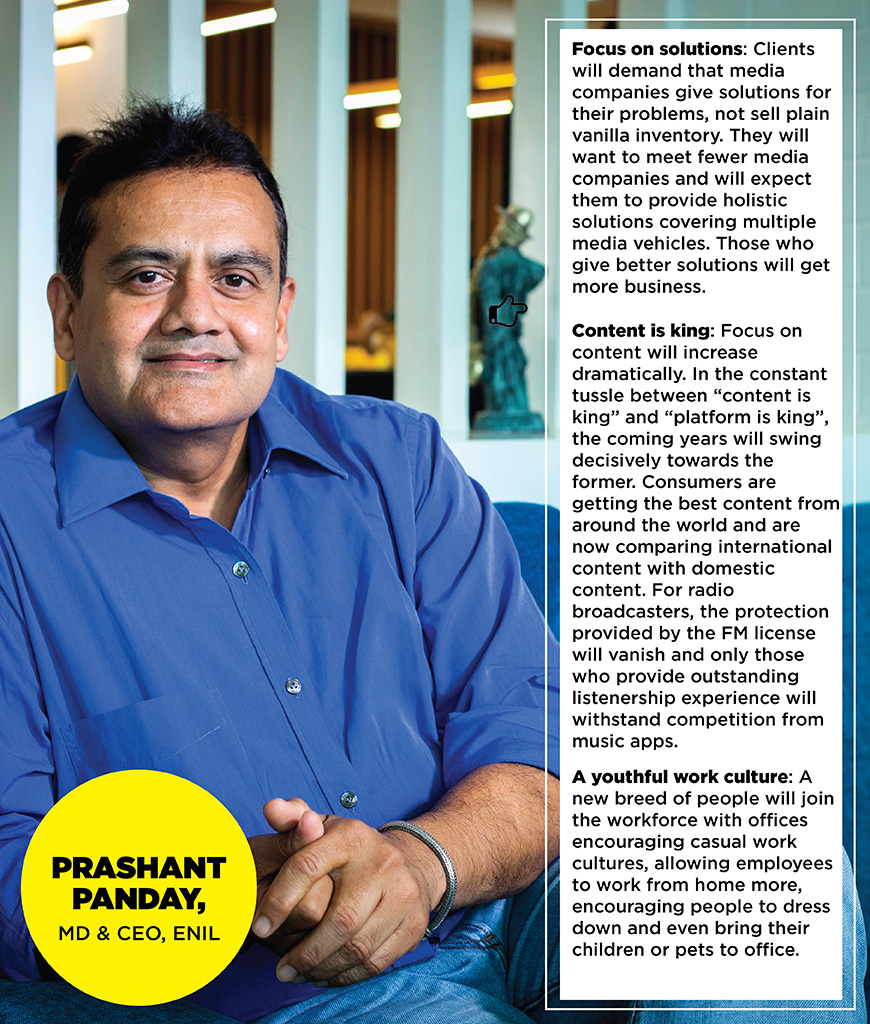 THANK YOU FOR YOUR INPUTS:CREATIVE AGENCIES: Saurabh Varma
, CEO, Publicis Communications, India;
Tarun Rai
, Chairman and Group CEO, J Walter Thompson, South Asia;
Yashaswini Samat
, Chairman & MD, Grey Group India;
Subhash Kamath
, CEO & Managing Partner - BBH India and
Bobby Pawar
, Chairman and Chief Creative Officer, Havas Group India.
MEDIA AGENCIES:
Sam Singh, CEO, GroupM South Asia;
Shashi Sinha
, CEO, IPG Mediabrands India;
Ashish Bhasin
, Chairman and Chief Executive (South Asia), Dentsu Aegis Network;
Anita Nayyar
, CEO - India & South East Asia, Havas Media Group and Anand Chakravarthy, Managing Director, Essence India.
MARKETING:
RS Sodhi
, Managing Director, GCMMF Ltd (Amul);
Sanjeev Shukla
, Chief Marketing Officer, Muthoot Pappachan Group;
Anjana Ghosh
, Director - Marketing, Bisleri International;
Chandramohan Mehra
, CMO, Bajaj Allianz Life Insurance;
Rachna Lather
, Head of Marketing, Motorola India; Prince Thomas, Head, Brand Marketing at BankBazaar.com;
Sandeep Verma
, President, Bajaj Corp;
Anupam Bokey
, CMO, FMCG, RP
Sanjiv Goenka
Group;
Sahil Gilani
, Director, Sales and Marketing, Gits Foods and
Pratyush Chinmoy
, Head of Marketing, Onida.
TV: Sanjay Gupta
, Managing Director, Star India;
Avinash Pandey
, CEO, ABP News Network;
MK Anand
, MD & CEO, Times Network;
Partho Dasgupta
, CEO, BARC India;
Rajesh Kaul,
Chief Revenue Officer and Head-Sports Business, Sony Pictures Networks India (SPN);
Pawan Jailkhani
, Chief Revenue Officer, 9X Media; Megha Tata, COO, BTVI and
Nina Elavia Jaipuria
, Head Hindi and Kids TV Network, Viacom 18.
PRINT: Shailesh Gupta
, Director, Jagran Group;
S. Sivakumar
, President-Revenue, BCCL;
MV Shreyams Kumar
, Joint Managing Director, Mathrubhumi Group;
Varghese Chandy
, Vice President, Marketing, Malayala Manorama and
Satyajit Sen Gupta
, Chief Corporate Sales and Marketing Officer, D B Corp Ltd.
RADIO: Prashant Panday
, CEO, ENIL;
Vineet Singh Hukmani
, MD & CEO 94.3 Radio One;
B.Surendar,
COO & Director, Red FM Network;
Rahul Namjoshi
, Business Head, MYFM;
Asheesh Chatterjee
, CFO, BigFM and
Rahoul Bhargava,
Founder, Creative Antenna.
DIGITAL: Abhishek Joshi
, Head of Marketing & Business Partnerships, MX Player;
Ahmed Aftab Naqvi,
CEO & Co-Founder, Gozoop;
Anil S Nair
, CEO & Managing Partner, L&K Saatchi & Saatchi;
Ashish Mishra
, Managing Director, Interbrand India;
Ashish Shah
, Founder & CEO, Vertoz;
Dippak Khurana
, Co-founder & CEO, Vserv;
Gaurav Gandhi,
Director and Head, Business, Amazon Prime Video India;
Hareesh Tibrewala
, Joint CEO, Mirum India;
Neena Dasgupta,
CEO & Director at Zirca Digital Solutions;
Neha Warrier
, Vice President – Sales, Mirriad India;
Omkar Joshi
, Creative Director & Business Head, Schbang;
Rajiv Dingra
, Founder & CEO, WATConsult;
Shekhar Mhaskar
, Executive Vice President, Isobar India;
Sidharth Rao
, Co-founder & CEO, Dentsu Webchutney;
Sorav Jain
, Thinker-in-Chief, echoVME;
Sunil Lulla,
CEO at Balaji Telefilms;
Varun Duggirala
, Content Chief, The Glitch;
Vasuta Agarwal,
VP & GM, India & South Asia, InMobi;
Venugopal Ganganna
, CEO, Langoor;
Vinay Singhal
, Co-Founder & CEO, Vatsana Technologies (Parent company of WittyFeed);
Vineet Bajpai
, Founder and Chairman, Magnon eg+ and Magnon\TBWA;
Vineet Kanabar
, Marketing Director, The Viral Fever;
Viral Jani
, SVP, Times Bridge;
Vishal Chinchankar
, Chief Digital Officer, Madison Media and Zubin Sarkari, Founder, Glamrs.
OOH: Atul Shrivastava
, CEO, Laqshya Media Group;
Charanjeet Singh Arora,
Co-CEO, Kinetic India;
Emraan Kureshi,
Founder and Managing Director, Active Media Innovations;
Gour Gupta
, Managing Director, Tribes;
Haresh Nayak,
Group MD, Posterscope Group South Asia & Regional Director, Posterscope Asia Pacific;
Indrajit Sen
, Executive Director, Indian Outdoor Advertising Association (IOAA);
Mukesh Gupta
, Chairman and Managing Director, Graphisads;
Nabendu Bhattacharyya,
CEO & Managing Director, Milestone Brandcom;
Noomi Mehta
, Chairman & MD, Selvel One;
Pramod Bhandula
, Managing Director, JCDecaux India;
Rachana Lokhande,
CEO, Kinetic India;
Rohan Srinivasan,
Chief Marketing & Communications Officer, Vyoma Media;
Spencer Noronha
, Managing Partner, West & East, The Social Street and
Shripad Ashtekar
, Founder & Director, Signpost India.
EXPERIENTIAL: Sabbas Joseph
, Director, Wizcraft International Entertainment Pvt Ltd;
Roshan Abbas
, MD, Encompass; Brian Tellis, Co-Founder & Group CEO, Fountainhead MKTG;
Sanjoy Roy
, Co-Founder and Managing Director, Teamwork Arts & President EEMA;
Sameer Tobaccowala,
CEO, Shobiz Experiential Communication;
Atul Nath
, Founder & MD, Candid Marketing and
Dalveer Singh
, Head Experiential Marketing, Dialogue Factory.
PR: Amit Misra
, CEO, MSL India;
Valerie Pinto
, CEO, Weber Shandwick;
Nitin Mantri,
Group CEO, Avian WE;
Archana Jain
, Managing Director & CEO, PR Pundit;
Deepshikha Dharmaraj,
Managing Director, Genesis Burson-Marsteller; Nandita Lakshmanan, Founder & Chairman, The Practice; Anup Sharma, PR Consultant;
Jaideep Shergill,
Founding Partner, Pitchfork Partners;
Tarunjeet Rattan
, Managing Partner, Nucleus PR and
Aniruddha Atul Bhagwat
, CEO, Ideosphere Consulting.