IMPACT is back with the second edition of its 40 Under Forty list, which recognises extraordinary achievers under the age of 40 years across the Indian Media, Marketing and Advertising industry. The property, instituted last year, aims to recognise people who stand out from the crowd - young talent stepping up to shoulder greater responsibility, in senior management roles and even heading organisations; entrepreneurs in their 20s and 30s making an impact across the ecosystem and agency professionals who have been singled out for superlative work.
(Standing): Udhay Sodhi, formerly of Sony Pictures Networks India, Nawal Ahuja of exchange4media Group, Rana Barua of Havas Media, Janardan Pandey of Nett Value Media, Sharad Puri of JW Marriott Mumbai
(Sitting): Mahesh Shetty of Viacom18, Suresh Balarishna of The Hindu Group, MV Shreyams Kumar of Mathrubhumi, Megha Tata of Discovery Communications India and Basant Dhawan of Network18
THE JURY PROCESS
A shortlist of 85 names along with comprehensive profiles of each person was presented to the jury. While deliberating on the various profiles, the members of the jury laid out certain criteria for evaluation such as – the person's contribution to the role, the size of the business they handle, the impact of their work on the profession and the industry at large, and any other extraordinary achievements. After a day of discussion and deliberation, the jury arrived at the final list of IMPACT 40 Under Forty 2019.
WHAT THE JURY HAD TO SAY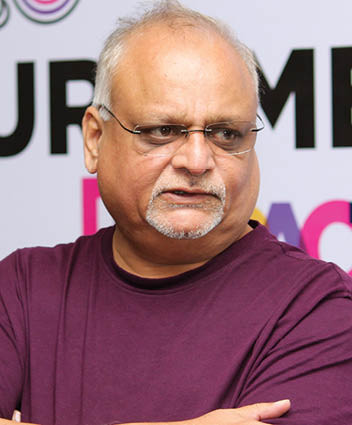 MV Shreyams Kumar
Joint Managing Director, Mathrubhumi (Jury Chair)
We had a fantastic set of jury members, and the process was very transparent. We went through a rigorous process to choose 40 out of 85 entries presented to us. I must say the entries were fabulous. We have such a huge talent pool in our country, that too young people in their 20s and early 30s… this gives us a lot of hope. It was very difficult to choose the 40 out of 85 because everyone was good in his or her own field of work. They had proved themselves, and had contributed to the growth of their organization, to society as well as found new ways of looking at business. Overall, leading the jury was a great experience.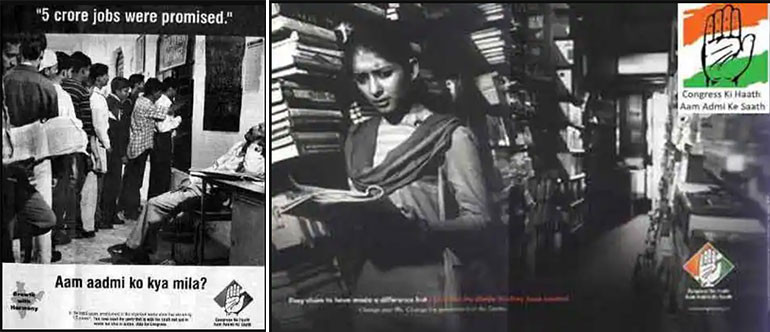 Mahesh Shetty
Head - Network Sales, Viacom18
It was a tough job for the jury, because the entire list that we had to choose from had very bright guys, high achievers in their own space. For finally getting the entire list down to 40, we should get a pat on our back! Overall, it was a very good mix of marketers, start-up founders, agency leads, creative guys... and that's why the job was difficult. At one point, we thought why don't we make it 80 under 40!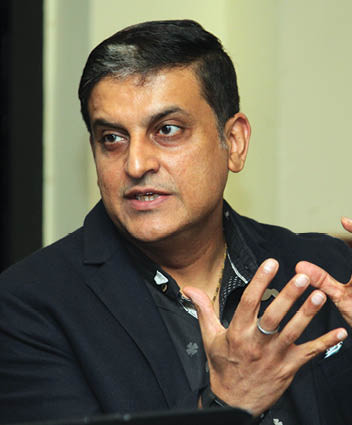 Basant Dhawan
CEO, English & Business News Cluster, Network18
We came across a lot of exciting entries from digital, creative, media professionals, and some great marketers who had been nominated. Overall, we saw some really fabulous work with regard to how brands have connected to consumers across various platforms. We came across good brand stories, and how people had led businesses to create huge impact in a short period of time. So, it was really a great experience.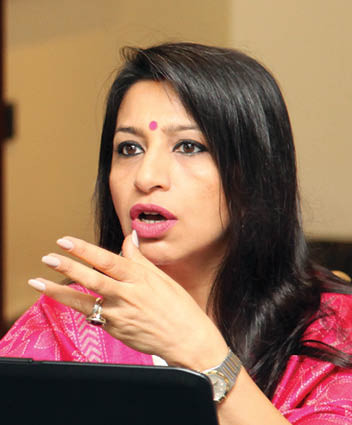 Megha Tata
Managing Director - S Asia,
Discovery Communications
What really impressed me was the outstanding quality of entries this year. It made the jury's job tough because we had to select top 40 out of a shortlist of 85. A lot of discussions happened, but we easily arrived at a unanimous decision on the top 40. One among the nominees was 23 years old, and it's amazing to see such young talent out there doing a fabulous job.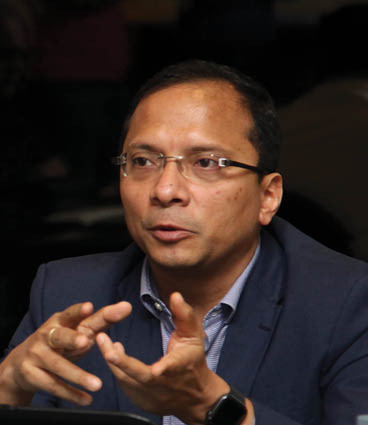 Rana Barua
CEO, Havas Group India
The best thing about judging '40 under 40' or awards like these is the exciting bit that how as a country we have become so much younger. Such young people are taking on strong leadership roles across categories. The shortlist was absolutely fabulous. It was extremely difficult to come to the top 40 because all of them deserve a name. Finally, we are very happy with the list we have come up with.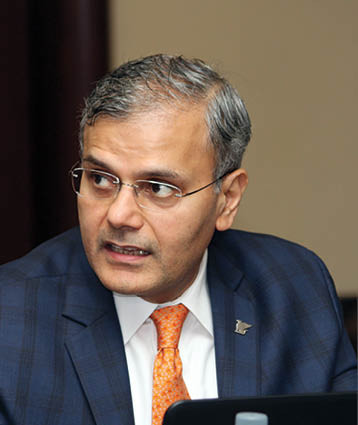 Sharad Puri
General Manager,
JW Marriott, Juhu
It's not an easy task to be on the list. It's an achievement for the ones who have been selected to be on IMPACT's 40 Under Forty list. They are a very capable set of people, who have done some great work. The jury comprised a very mature group of people. We all argued, we challenged points of view, everybody was very vocal… but the best part was it was never personal.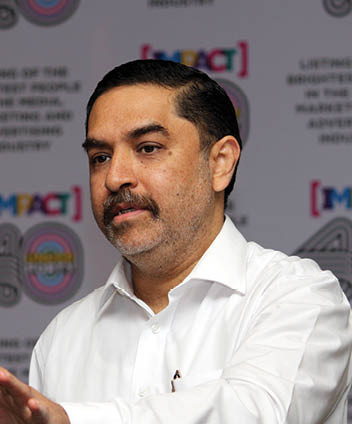 Uday Sodhi
Former Business Head - Digital, Sony Pictures Networks India
There were very good nominees. In fact, it was nice to see the amount of talent that's there at a really young age in the marketing ecosystem. It was nice to see what kind of work people are doing in the agencies and in companies. Some very creative work is happening, also some very innovative work. Kudos to IMPACT for putting all of that together to create this list of 40 very talented people in the industry.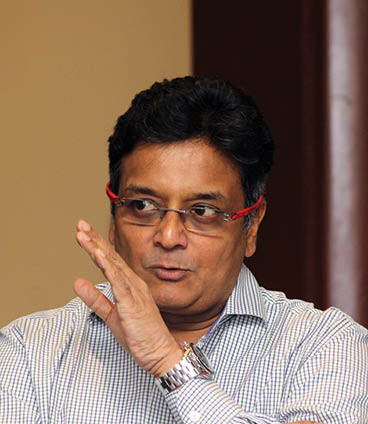 Suresh Balakrishna
Chief Revenue Officer, The Hindu Group
Being on the jury was a very exciting experience. When I first saw the 85+ shortlist presented to us, my first thought was how are we going to whittle this down to 40?! All the 85 were strong contestants, and they had achieved so much even though they were below 40 in age. Fortunately, we had a very cohesive jury. The whole process went very smooth, and almost all the 40 were a unanimous choice.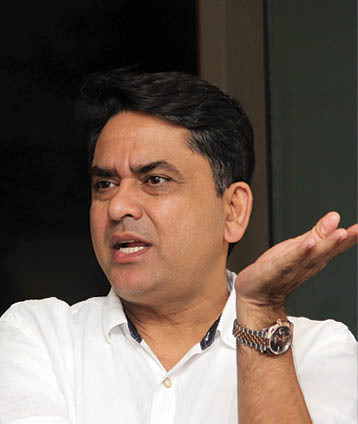 Janardan Pandey
Founder-Director, Nett Value Media Pvt Ltd
We had a very impressive list of nominees. I thought at first that selecting 40 people would be an easy task but it wasn't! Real deep conversations happened and with a lot of difficulty, the list was finalized. Looking at the profile of the contestants, I am really happy that this industry has got so much of talent and so many young people are doing different things and doing so well.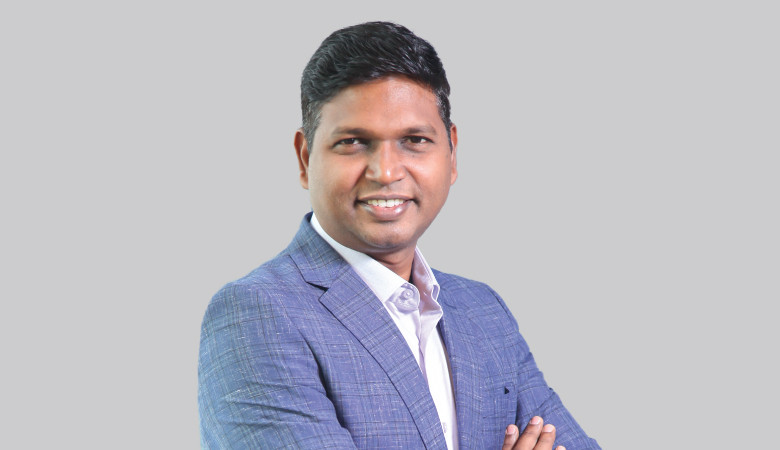 Bhaskar Ramesh, Age: 39 | Director – FMCG, Technology, Auto, Media & Entertainment, Google India

Driving ad spends on Digital
Bhaskar Ramesh heads FMCG, Technology, Automotive, Media & Entertainment industries for Google India. In this role, he has been leading high performance teams that do consultative selling by strategically partnering large mass market companies and brands, driving business results through Digital. He specializes in advising CXOs on marketing in a digital world and how to transform their business in an increasingly Digital-first India. Having been with Google India for seven years, he has successfully contributed to the growth of ad-spends on YouTube and is responsible for driving revenue and product strategy in the fastest growing online video ads market. He is also an avid public speaker evangelizing Digital and Video at multiple industry forums.
The Big Hits:
His team proved that 'Online Video delivers Sales Lift & Brand Metrics' through multiple industry level partnerships with Nielsen, Kantar Milward Brown, ComScore etc. YouTube emerged as the #1 essential platform for brand-building and 'YouTube drives Business Results' metric improved by +28 PPs in one year - highest for any country, globally during the period [Source: Brand Health Survey 2019.
Bhaskar has authored a paper on 'Why the best customer journeys place Mobile at the centre' for Knowledge@Wharton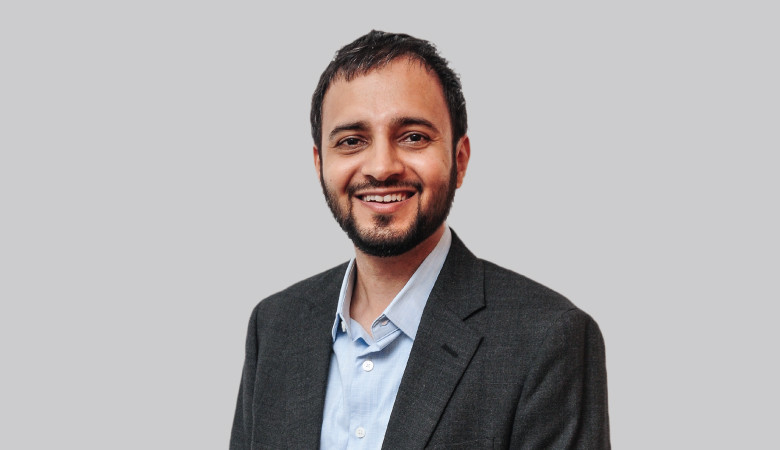 Abhishek Desai,Age: 36 | Associate Director, Marketing Operations, Indian Sub-Continent, Procter & Gamble

Leader of billion-dollar brands
Abhishek Desai is an end-to-end business leader with global, regional and local experience of leading iconic billion-dollar brands like Gillette, Oral-B, Tide, Head & Shoulders, Downy, Pampers, Duracell, among others. Abhishek is responsible for country marketing operations for P&G India and has a multi-functional team of 25 managers and an indirect organization of 7,000 people reporting to him. He is part of the India leadership team shaping the strategies, goals and resourcing across categories. He is a strong advocate for transparency in the media industry and for brands being a 'force for good and force for growth' as is evident from the socially responsible campaigns by P&G.
The Big Hits:
Under his leadership, P&G has been shaping the industry thinking on digital transparency, measurements and brand safety.
He leads the 'ISA of the Future' project to transform the advertisers' body to a future-ready association facing challenges and opportunities in the dynamic Indian media landscape.
Abhishek is closely involved in the education of underprivileged children through the 'P&G Shiksha' CSR programme which has supported over 1800 schools across India, impacting the lives of more than 1.4 million children.
He was on IMPACT's inaugural 40 Under Forty list in 2018.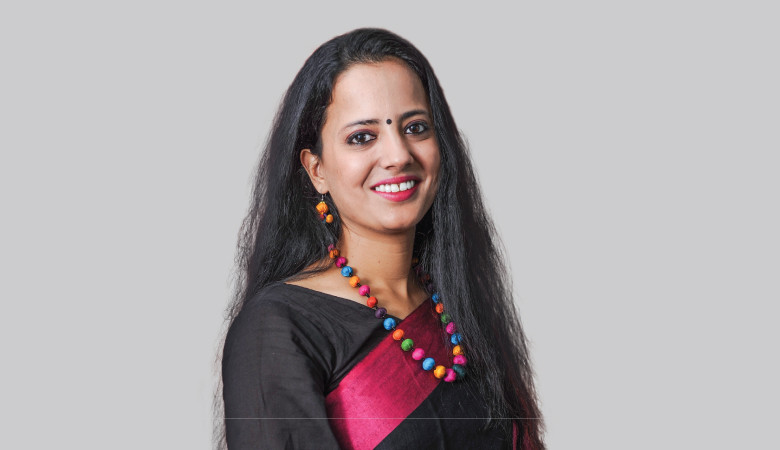 Akila Jayaraman,Age: 37 | Senior Account Director, Essence India

Software meets media, advertising
Over a 15-year career, Akila Jayaraman has built a rare skillset that spans from consulting and software to media and advertising. She is considered an authority in mobile marketing and leads the integrated media mandate (offline and online) for the third largest advertiser in India - Google. Her unique expertise in app marketing, complemented by a depth of knowledge in Digital, Mobile and Consumer Research makes Akila an upcoming industry leader to watch out for. Managing a team of 25 members, she leads media strategy and planning for Google's entire portfolio of over 15 brands in India. Akila is also a regular contributor to the industry through authorship, speaking at conferences, and being on industry award juries.
The Big Hits:
Akila oversaw and led cutting-edge campaigns for Google Maps, utilising dynamic OOH, weather application programming interface (API) and radio programming shifts, which picked up a host of awards at the Emvies last year.
She also led the effort in a global-first deployment of machine learning and custom algorithm for Google Marketing in India, where retention signals were utilised in real-time to drive performance marketing for Google Duo campaigns.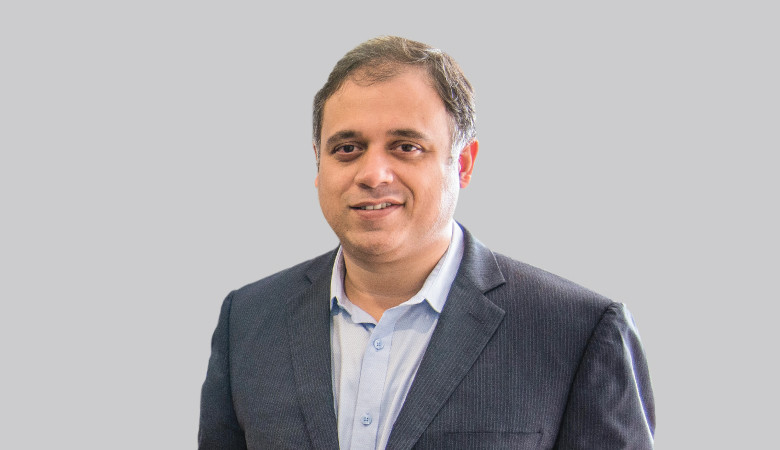 Abhishek Rege, Age: 40 | CEO, Endemol Shine India

Content producer par excellence
Abhishek Rege is the CEO of Endemol Shine India, part of the world's largest independent production company that produces content across screens, languages and genres in TV, Films and the Digital space. Prior to his current role, as the COO of Endemol Shine India, he led the company's business (now valued at Rs 300 cr) in TV & Films. Abhishek has played a crucial role in driving Endemol Shine India's growth by identifying and growing key market segments like the regional business. His global exposure includes an association with Viacom 18 at New Jersey in the USA, as Director of Business Operations, where he helped to set up the business operations for the Americas.
The Big Hits:
Abhishek has been leading the company's foray into digital and web-based content business with shows like The Test Case, Mission Over Mars and Bombay Begums along with a host of other tie-ups across book rights and other IP-driven projects.
He is responsible for the P&L, and for initiating long term solutions for business like volume deals across multiple broadcasters.
He has been at the forefront, nurturing key growth areas of the business, like regional programming.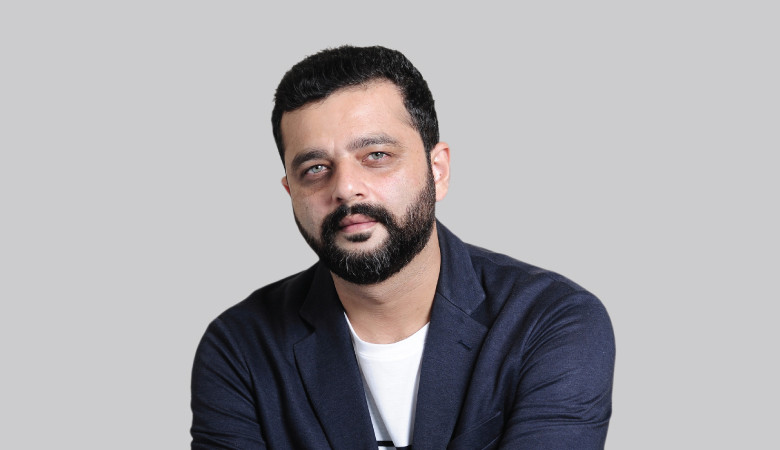 Amaresh Godbole, Age: 37 | CEO, Digitas India
A dynamic digital leader
At 36, Amaresh Godbole, CEO, Digitas India already has several noteworthy achievements to his credit – taking on the challenge in 2009 of transforming Digitas into the digital behemoth that it is today, along the way going on to receive multiple promotions, from Managing Director at 32 – making him Publicis Groupe India's youngest P&L leader, to CEO of the agency at 35, leading a 450-strong team with multiple large client wins and a healthy growth pipeline. He was also responsible for setting up a Data Centre of Excellence which now powers data-led thinking for all Publicis Communications agencies and has directly resulted in several key client wins.
The Big Hits:
Under Amaresh's leadership, in 2018 the agency saw a 65%+ organic growth, and successful integration of a 150-member team and clients of the erstwhile SapientRazorfish India.
Digitas has already clocked 35% organic growth in 2019, reporting close to Rs 95 crore net revenue, and it is expected to cross Rs 100 crore in 2020.
In 2019, he launched the agency's Bengaluru office and won the Puma and Amazon.in accounts on the back of that, with new business worth Rs 13 crore in 2018, and already at Rs 7 crore plus in 2019.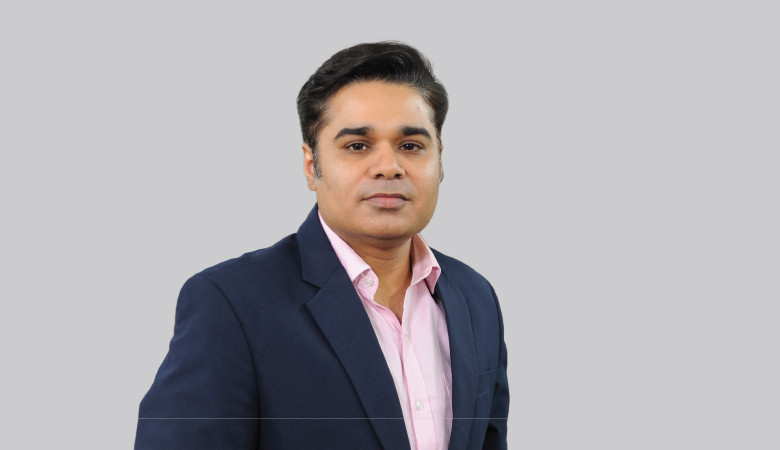 Amish Devgan, Age: 38 | Managing Editor, News18 Hindi Channels


TV18's fearless face
Amish is not just a popular face on television but has all the necessary skills to manage multiple teams under him. With close to two decades of journalistic experience, he has become a household name among the Hindi news audience with his inimitable style. Known for his fearless journalism and undaunted attitude while leading some of the biggest exposes, Amish is a prime example of an impactful, inspiring leader under the age of 40. He is the Managing Editor of News18 Uttar Pradesh/ Uttarakhand, News18 Madhya Pradesh/ Chhattisgarh and News18 Rajasthan. He currently hosts India's top Hindi debate shows Aar Paar on News18 India and Takkar on CNBC Awaaz.
The Big Hits:
Be it the coal scam and Odisha's mining scam or disclosures related to hawala accused businessman, Moin Qureshi, Amish has led some of the most impactful news reports and exposes
Some of Amish's awards include Punjabi Icon Award 2017 by Punjabi Academy, Shrishti Award for Business Journalism, IMF Young Emerging Editor's Award 2015, Power Brand 2016 Trend Setter Awards, Youth Icon Award from Uttarakhand Government, Best Business Channel 2015- Zee Business and ENBA 2019 award for Best Talk Show- Takkar at CNBC Awaaz to name a few.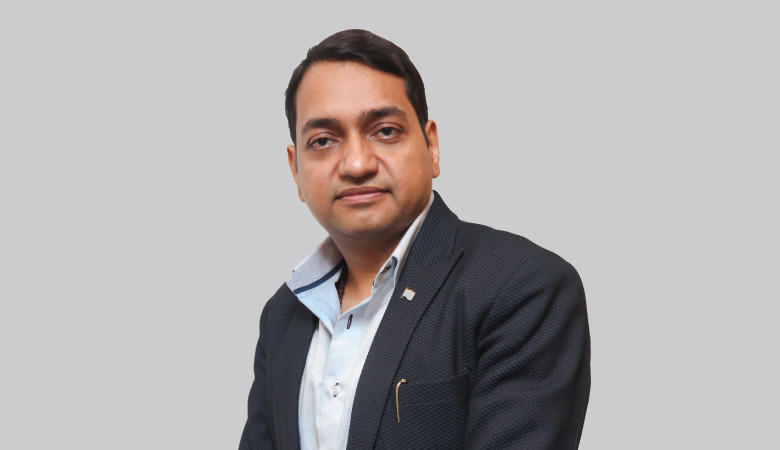 Amit Tiwari, Age: 39 | Vice President, Marketing, Havells India
All for digital transformation
Amit Tiwari is a marketing professional with a solid experience of 18 years working with some of the most talented teams. During this period, he has built and expanded multi-million dollar businesses for leading global and Indian brands such as Havells, Philips, Hero Honda, Nestle, Perfetti, and ITC. He is a thought leader in the digital realm with a keen interest in automation, data analytics, IoT, AI, and a strong advocate of digital transformation. He has a proven track record of enabling brand transformation through digitization of consumer decision journey. He currently manages an annual budget of over $60 million.
The Big Hits:

Amit was named the Best CMO in the Financial Results Category at the Pitch CMO Summit 2018.
He is the recipient of the Kotler Award for Excellence at the World Marketing Summit India 2018
Recognised as one of Top 100 Digital Marketers in India by Adobe Digi100 for 2018
He has renewed brand strategy, and delivered a growth of 21% CAGR over the last two years.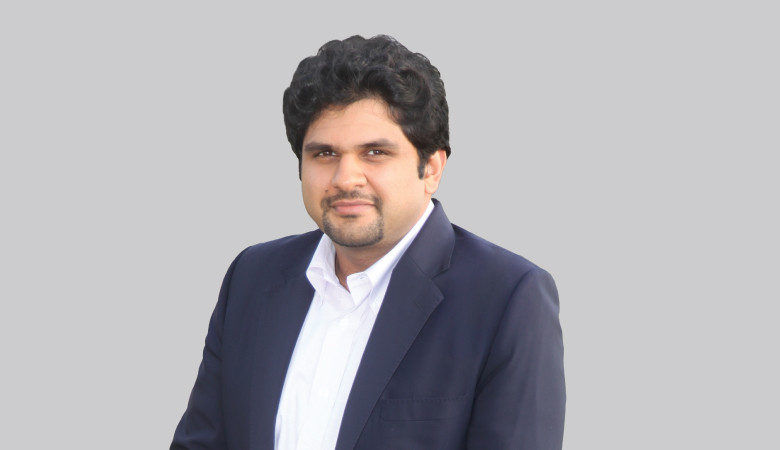 Anant Goenka, Age: 33 | Executive Director, Indian Express Group
Credibility in a click-bait era
At a time of click-bait, loud and unreliable news, Anant Goenka is credited with successfully growing Indian Express Group's brand of courageous journalism to a younger, digitally-enabled readership. Its investigative journalism, from Panama Papers and WhatsApp lynchings to empty engineering colleges has set off policy changes and shaped public discourse. Today, not only is the Indian Express Group one of India's largest and most credible newspaper groups, it is also India's second largest and amongst the world's largest digital news media groups reaching well over 148 million unique users a month, in six languages across the world. Anant's address at the Gateway of India on the 10th anniversary of the 26/11 Mumbai attacks, his timely pieces on drugs in Punjab, the India-Pakistan border parade and on the future of media in a polarised climate have been widely shared.
The Big Hits:
Indian Express group is now the second largest digital media group in the country in terms of unique visitors.
Financialexpress.com is now the second largest English business news website in terms of unique visitors.
Between its popular Hindi news site Jansatta.com, Marathi daily Loksatta.com, ieTamil.com, ieBangla.com and ieMalayalam.com - The Indian Express has completed its second phase of investment in local language penetration.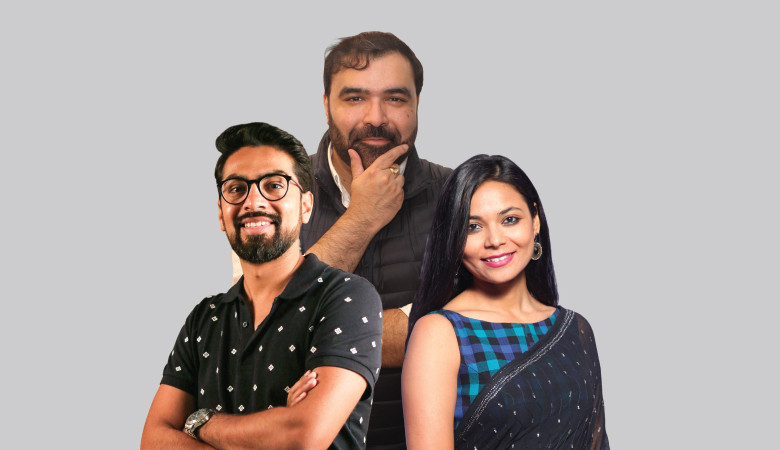 ASHWIN SURESH, ADITI SHRIVASTAVA, ANIRUDH PANDITA, Age: 35, 35 & 35 | Founders, Pocket Aces
Pocket Aces is a multi-format, digital entertainment company focused on mobile video, making highly engaging content for the millennial audience via its socially-distributed channels, FilterCopy (short videos), Dice Media (multi-episode web series), and Gobble (food videos) as well as a direct-to-consumer platform: Loco (live and interactive game show app). Major investors in Pocket Aces include Sequoia Capital, North Base Media, 3one4 Capital and the co-founders of India's largest IT services firm, Infosys.
Ashwin Suresh is the founder of Pocket Aces. He was earlier the Creative Head at Junglee Pictures, Times of India Group's film studio, which he set up in 2013. Before that, he was a Creative Executive at Reliance Entertainment, where he produced a variety of Hindi feature films. Before entering the Indian entertainment industry, Ashwin worked at Citigroup and StepStone Global in New York, first in investment banking and subsequently in private equity investing. He is an amateur musician and loves to play sports in his spare time. He calls Dubai (where he grew up), New York (where he met his wife) and Mumbai (where he currently resides) home.
Prior to founding Pocket Aces, Anirudh Pandita was at Valo Group LLC, a value-oriented hedge fund based in Philadelphia. Prior to that, he worked in investment banking and private equity investing at Goldman Sachs, Bank of America, and Istithmar World Capital in New York, London, and Dubai. Anirudh is a huge Liverpool FC fan, a massive cricket buff, and a film fanatic. He loves playing poker, reading history and discussing politics in his spare time.
Prior to Pocket Aces, Aditi Shrivastava set up the Intellecap Impact Investment Network, an angel network investing in for-profit businesses, dedicated to creating a positive social impact across India and East Africa. She currently advises them on strategy and growth. She also serves on the Board of Jibu, an affordable clean drinking water enterprise in East Africa. Aditi is passionate about problem-solving, dance, travel, and making the world a more equitable place.
The Big Hits:
Today, Pocket Aces has become the leading digital entertainment company in India by views and engagement metrics beating out the likes of TVF, ScoopWhoop, Culture Machine, AIB, etc.

Pocket Aces is also the first company to cross the 2 billion views mark among original content creators and the network currently clocks over 500 million monthly views.

The company's platforms are regularly ranked in the Top 3 channels on Vidooly's monthly Facebook/YouTube reports.

In July 2019, the company announced a Rs 100 crore investment from Sequoia India, DSP Group and 3one4 Capital, besides other prominent investors.

Pocket Aces became the first digital company to sign a multi-show deal (for Little Things) with Netflix in India.

The company's content has also been syndicated to various OTT platforms such as Ola Play and Reliance Jio, airlines such as Emirates, Jet and Cathay Pacific, cable partners such as Tata Sky, and international platforms such as China's Youku Tudou and Bytedance.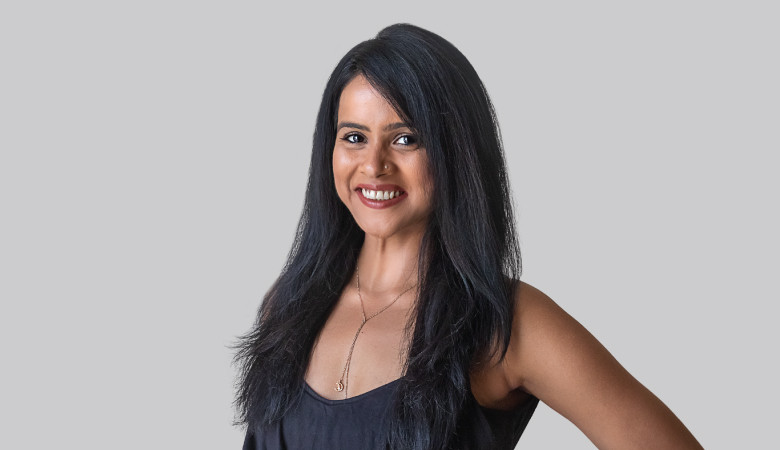 Geetika Chadha, Age: 36 | Senior Director, Content+, Mindshare

Creator of compelling content
Geetika Chadha leads the charge when it comes to driving content for brands like PepsiCo, Volvo, Grofers, Facebook and many more at Mindshare. While the industry was still trying to wrap its head around the ever-expanding content ecosystem, Geetika had already graduated to the practice of creating stories that can solve business challenges for brands. She specializes in creating stories with powerful consumer insights, through the use of compelling story-telling techniques and crafting stories that can solve business problems for brands.
The Big Hits:

Her expertise in creating the right content for brands is seen in the Volvo #MakeYourCitySafe and #BreatheFree campaigns that drive home a positive message on women's safety and environment safety respectively. Concrete business results were seen post that – with Volvo selling 30% more cars in 2018 as compared to 2017.

She also picked up the award for Content Specialist of the Year at exchnage4media's Media Ace awards.

She was also instrumental in campaigns such as Mirinda RTP and Mirinda Release the Pressure that won at the Emvies.

The Mirinda Release the Pressure campaign also won a Gold at IDMA (Indian Digital Marketing Awards) for best use of video.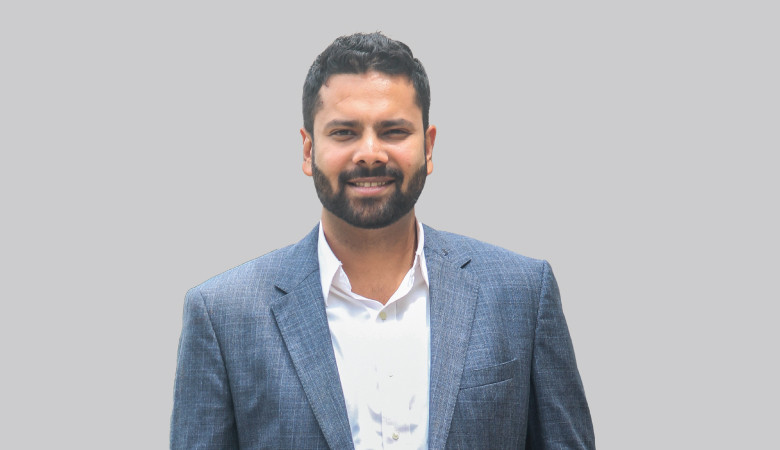 Karan Kumar Gupta, age: 32 | Managing Director, Zirca Digital Solutions and Aidem Ventures

The multi-skilled entrepreneur
Karan Kumar Gupta is the Managing Director of two independent media companies, Zirca Digital Solutions and Aidem Ventures. Young and ambitious, he comes from a first-generation entrepreneurial family that continues to disrupt the status quo and promote change. He applies his leadership acumen to foster innovation in his multiple businesses, strategically diversifying across media and real estate. He has continued the trend of strategic foresight by growing Zirca's programmatic and search portfolios over the last two years; this has led to profitability from new streams of business within the digital sphere.
The Big Hits:
In July 2017, Zirca successfully launched ContentdB, one of Asia's first native advertising management platforms. The platform helps create, target, optimize and manage content campaigns across search, social and content discovery networks from a single dashboard.
I August 2018, Zirca launched ContentiQ, one of the world's first audience-driven content intelligence platforms which combines the power of audience profiling data and content consumption data.
In order to effectively optimize business operations at Aidem Ventures, Karan restructured the entire organization in just six months, leading to smoother functioning and better margins; while simultaneously adding six new channels to the Aidem portfolio.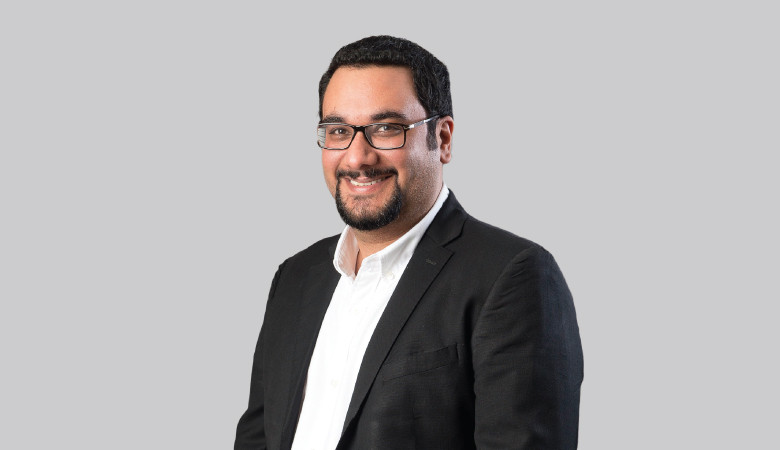 Ferzad Palia, Age: 40 | Head-Youth, Music and English Entertainment, Viacom18
Viacom18's serial entrepreneur
Ferzad Palia embodies the entrepreneurial culture of Viacom18 and was the youngest executive to be inducted amongst the leadership team at Viacom18. At the age of 28, he was spearheading the English Entertainment division of the network. Elevated to Business Head & GM of Vh1 in 2010, he turned around its fortune by growing the brand on linear and non-linear platforms including live entertainment. Ferzad was then entrusted with conceiving and spearheading Viacom18's entry into the English General Entertainment genre. Under Ferzad's leadership, Comedy Central and Colors Infinity command over 50% share of English entertainment viewing in India. In early 2016, Ferzad's portfolio was expanded to include the network's Youth & Music business, and he has enhanced it by ramping up original content creation on MTV through refreshing youth-oriented shows across linear and on-demand platforms.
The Big Hits:
With 24 minutes of impeccable tunes devised with special technology, MTV Woofer was India's first dedicated time band to play music for dogs' safety during Diwali; 17 million people tuned in with their 17 million dogs within the first 5 days of show launch.
A digital video series for Airbnb and LinkedIn Get a Job are most popular branded content platforms for MTV.
Anushree Tainwala, Age: 33 | Executive Director, Marketing, Samsonite South Asia
The versatile marketer
Anushree Tainwala has been instrumental in getting the company to focus on sustainable growth. She has been working on the launch of new brands in India that have been globally acquired by Samsonite - to plan how the brand and products will fit into the Indian market and to work on localising the brand to cater to the varied tastes and needs of the Indian consumer. Under her guidance, the women's travel category was recognized and the Parisian travel brand Lipault was brought to Indian shores.
The Big Hits:
Anushree popularised the non-travel category of Samsonite and American Tourister - backpack, duffle, rucksacks, and briefcases amongst the consumers in India.
It was Anushree's initiative to have an international brand ambassador on board for American Tourister to connect with the target group - youth. Thus, the brand reached out to the ace cricketer Virat Kohli, to be the first brand ambassador of American Tourister since its inception.
She is also the driving force behind the popular campaign 'Kerala is Open' from Samsonite, as well as the 'Ek din ki Chutti' and the recent 'Diwali Ka Safar' campaigns that have struck an emotional chord with consumers.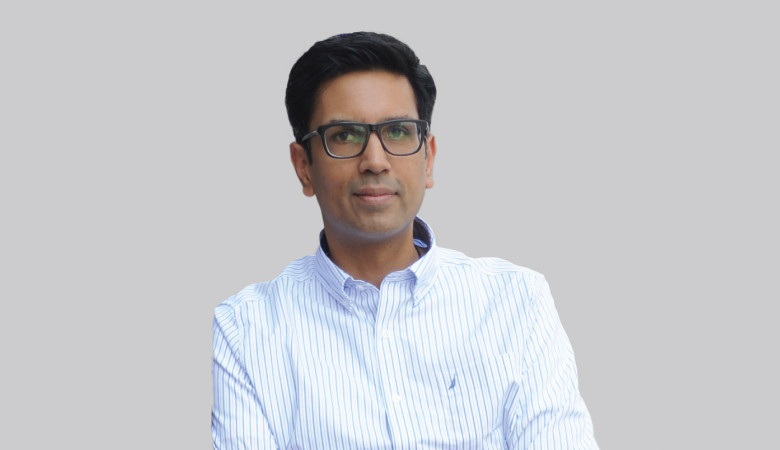 Gaurav Mehta, Age: 39 | Chief Marketing Officer, GirnarSoft
The new-age auto marketer
Gaurav Mehta has in his portfolio leading consumer Internet brands like CarDekho, Gaadi, Zigwheels, BikeDekho, Oto.com (Indonesia) amongst others. In his previous stint, he was Chief Marketing Officer, South Asia for OLX, where he drove OLX to be among the most trusted and admired consumer Internet brands of the country.
The Big Hits:
He has made India's largest video ecosystem in auto Industry in India with more than 2.4 million subscribers on YouTube and established PowerDrift as a growing business division
Helped in the launch of new group businesses:
Insurance Dekho - an online portal offering auto and health insurance.
CarDekho Gaadi Stores - 55 CarDekho Gaadi Stores launched in 11 cities.
Sustained oto.com as the #1 Auto vertical site in Indonesia with a lean marketing (SEO, Content Marketing) approach since the past two years, and supported business which is growing at more than 100% Y-O-Y
He has helped CarDekho become the most used and searched for Auto Brand/term on Google Playstore in 'auto' category. The organic app downloads have increased by 100%, with more than 6 million downloads.
Karan Bedi, Age: 33 | CEO, MX Player
Game-changer of the OTT space
Karan Bedi is a key opinion-maker in India's media-tech ecosystem. As the India CEO of MX Player, one of the world's largest entertainment apps, he leads a team that has as impact on over 100m DAUs and over 275m MAUs worldwide. In India, MX Player is the first screen for over 75m DAUs and 175m MAUs, a depth of distribution that is unrivalled and has changed the viewing patterns of millions. MX Player sees its streaming user-base increasing multifold every month. Karan oversees all aspects of the business, including product, technology, content, sales, marketing and operations.
The Big Hits:
Within a span of eight months, Karan has led MX, a utility video app, to become the second largest OTT player in India, combining a premium ad-led model with a vast and diverse content library (Source: Unomer study)

He has worked with leading creative figures from the media industry (directors, producers, actors) to create a suite of premium Indian original content

He has built a world class team of over 300 people across India and China with cutting edge product development and content creation capability.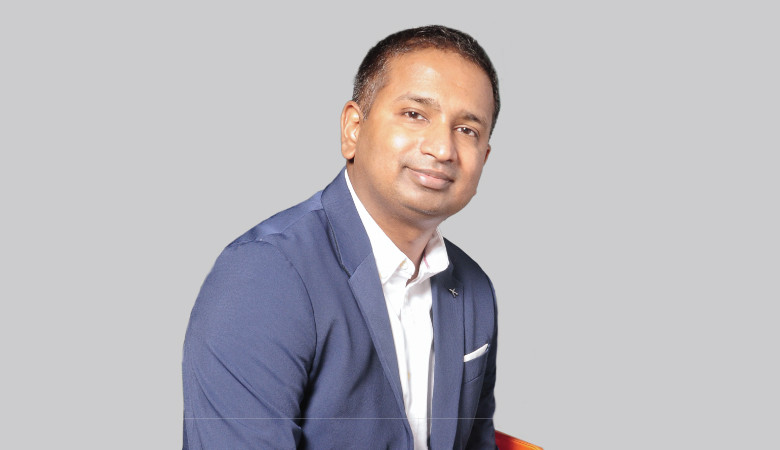 Gopa Kumar, Age: 39 | COO, Isobar India
Leader of digital transformation
Gopa Kumar is at the forefront of the agency's success stories over the last year in India. As of this year, the agency has played a notable role in the sector by touching almost every consumer category, ranging from automobile to telecom, travel to electronics, entertainment to home furnishings, and publishing to apparel. Gopa also leads the Social and Consumer Insights & Data Analytics initiative for Isobar India. He started the Branded Content Practice for Isobar India in 2019.
The Big Hits:
From being the only person to operate from the Gurgaon office to leading an Isobar India skilled team of more than 600 professionals across offices, Gopa has played an instrumental role in setting up Isobar Gurgaon branch.

The business has scaled up substantially since he took over the Gurgaon branch, the billing and revenue size of Isobar India has jumped manifold.

In 2018, under Gopa's leadership, there was a 120% growth in organic revenue, while billing saw an overall growth of 150% over the previous year.

The year 2019 shows a similar growth trend.

Under him, in the past 12 months, the agency has seen an impressive win rate of 88% for new pitches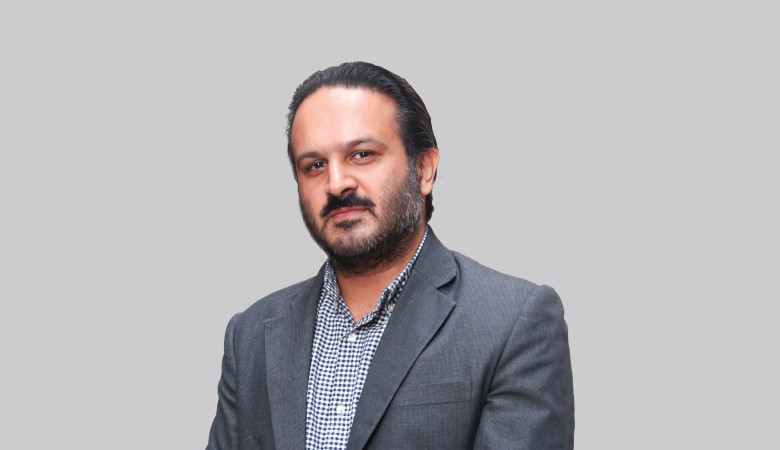 Jaskaran Kapany, Age: 40 | Head-Marketing, Paytm
At the forefront of Paytm's rise
Jaskaran Singh Kapany heads Marketing at a mobile commerce brand which has over 400 million users. He has been responsible for making Paytm one of the most trusted household names in India. Since 2015, he has been instrumental in spearheading Paytm's overall brand strategy, planning and implementation, while closing multi-million dollar deals like BCCI India Cricket and IPL to take Paytm to the masses as part of a structured marketing strategy. Jaskaran's efforts have been instrumental in Paytm's exponential growth across multiple business categories. Prior to Paytm, as Vice President, Marketing & E-Commerce, ICICI Prudential, he spearheaded all brand-building initiatives and was responsible for the company's successful marketing and business efforts over the years. He also managed the company's e-commerce business.
The Big Hits:

Today Paytm is ranked amongst the Top 15 Most Valuable Brands in India as per Kantar and WPP's BrandZ report

The brand has also been sweeping all noteworthy international and national marketing awards including the Cannes festival, Emvies and has also picked up the coveted Effie Client of the year title in 2018, ahead of other iconic incumbents.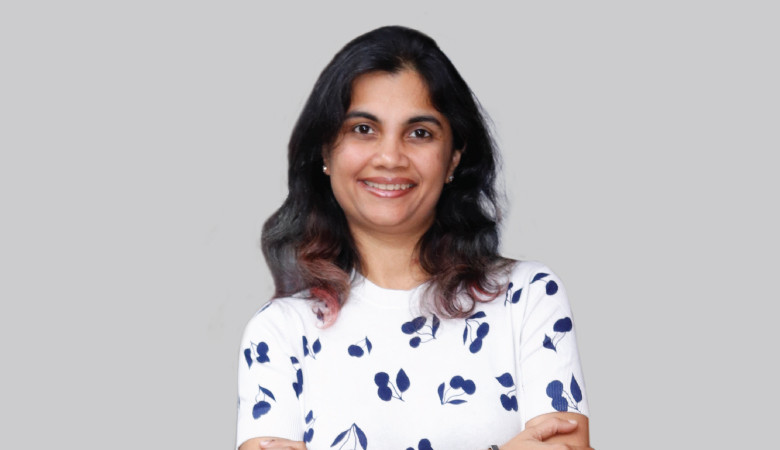 Kranti Gada, Age: 39 | COO, Shemaroo Entertainment Limited
Strategic business leader
As COO of Shemaroo Entertainment Limited, Kranti heads the revenue function of the company and leads its strategic business initiatives. She is also responsible for controlling diverse business operations and oversees functioning of key verticals like digital media, domestic and international business. Kranti joined Shemaroo in 2006 after a successful stint in marketing at PepsiCo. Under her leadership, Shemaroo has successfully set up the mobile business in India, became one of the early adopters of YouTube for monetization of its content, and adopted the digital outlook and incubated the company's expansion into the Direct to Home (DTH) segment.
The Big Hits:
Kranti has been instrumental in launching new businesses for the company - launch of ShemarooMe (in India and the US), Shemaroo Devices vertical and expansion in various international territories.

With her at the helm, the company partnered Airtel Digital TV to launch 'The Horror TV – Ab Lagega Darr' – a subscription service offering a variety of horror movies, TV shows and web series.

Recently she was awarded BusinessWorld Disrupt 40 under 40 and was also named amongst IMPACT's 50 Most Influential Women in the Indian Media, Marketing and Advertising space.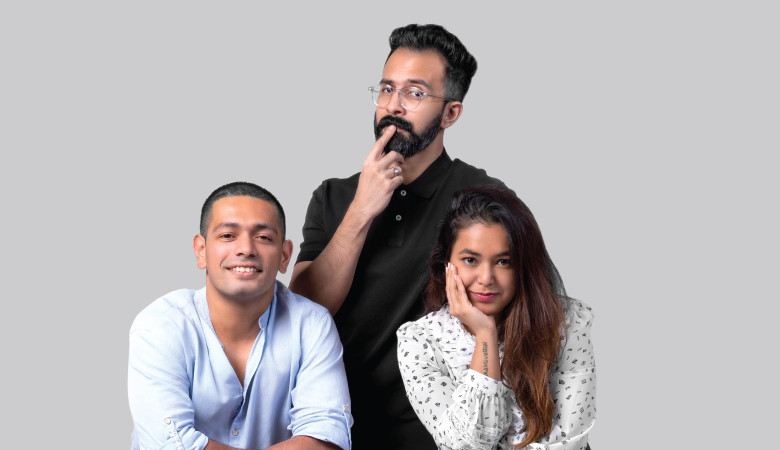 Rohit Raj, Varun Duggirala & Pooja Jauhari, Age: 37, 36, 34 | Creative Chief and Co-founder, Content Chief and Co-founder, CEO, The Glitch
The new-age brand builders
Founded in 2009, The Glitch was initially started to develop video properties that exploited the power of the Internet, and quickly grew to marry technology and strategy to the world of story-telling. Headed by Rohit Raj and Varun Duggirala, the duo employed their strong video backgrounds and quirks gained from their stints at Channel [V] and MTV respectively to tell brand stories effectively. The Glitch steadily grew to become a full service creative agency by offering the entire gamut of creative services led by Pooja Jauhari, who was brought on board as CEO along with a team of over 200 people. Pooja, whose career includes stints at JWT, Unilever and Worldwide Media, has entrenched herself in every function of The Glitch. Over the years, these leaders have created an agency that has worked with the likes of Netflix, ICICI Bank, Lakme, Cornetto, Tresemme, Whisper, Pears, Tinder, Discovery Kids, GSK, Abbott, Star, TLC India, Lakme Salon and more, firmly establishing themselves as a result-driven agency. The testament of their success lies in the growth of The Glitch in the past 10 years.
The Big Hits:

The trio has been on IMPACT's inaugural 40 under Forty List
in 2018

Pooja has been named among IMPACT's 50 most influential women and also featured among IMPACT's list of women to watch out for

The Glitch was acquired by global media group WPP's GroupM early in 2018

In the past year, the agency has delivered some memorable, unconventional narratives like OkCupid's #LoveAtFirstPride, Durex MTV RexTalk and CloseUp's #BreakThe Barrier.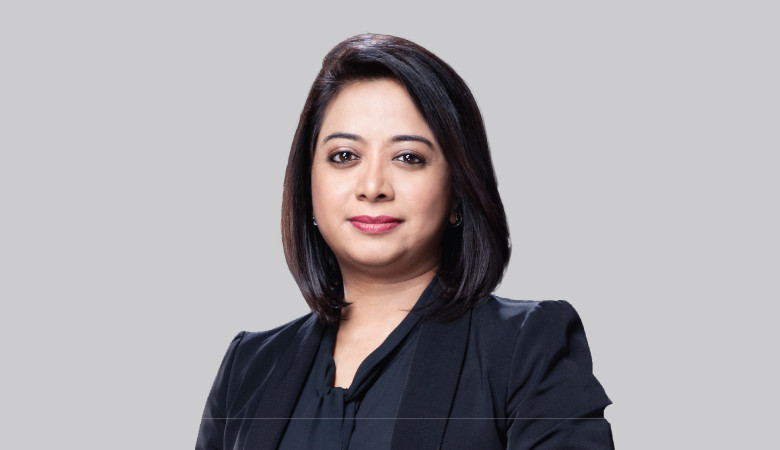 Faye D'Souza, Age: 38 | Former Executive Editor, Mirror Now
Voice of the Indian Citizen
Faye D'Souza has been the youngest woman editor of a news channel in India. She has broken through the world of loud TV news debates, with a different style of news reporting and created a new genre of television news that focuses on citizens and not politics. As the former host of Mirror Now's flagship show, The Urban Debate, Faye took up key issues like women's rights, children's safety, lower commodity prices, citizen rights and social justice. Even after having moved on from Mirror Now, Faye continues to use her immense social media presence to create awareness about critical issues affecting citizens across the country.
The Big Hits:
She has been a recipient of the Mumbai Press Club's Red Ink Award for Journalist of the Year.

She has received the prestigious 'News Television Editor-in-Chief of the year (English)' and 'Best Anchor (English) Award', for her originality, inventiveness, presentation and analytical thinking at the 10th edition of exchange4media's News Broadcasting Awards (ENBA).

Faye is a motivational speaker and is currently working on her book, Modern India's Feminist Girls with Harper Collins.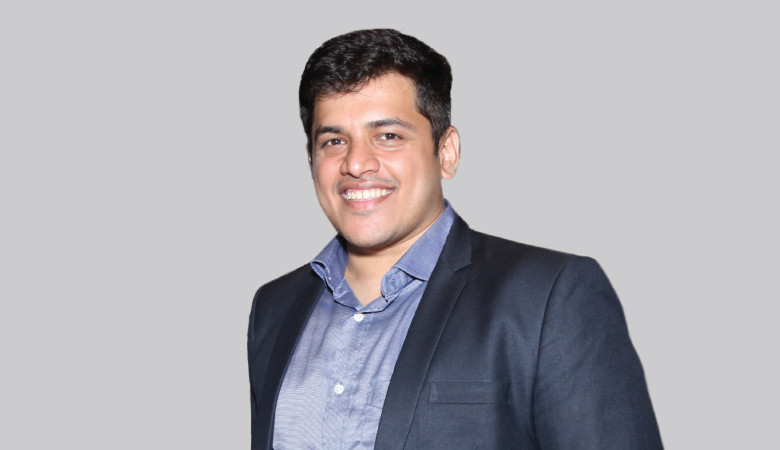 Mihir Karkare, Age: 33 | Co-founder & EVP, Mirum India
The young entrepreneur
Mihir Karkare believes that the greatest contribution to his clients is the tangible impact on their business that Mirum's effort is able to bring. He was recognized in IMPACT's 30 Under 30 list in 2015 and much of his work has been recognized at various national and international platforms. Despite hailing from a technology background, he has a natural talent to view a business or communication problem from the end consumer's point of view. He co-founded Social Wavelength that was acquired by WPP in 2014 and integrated into the Group's Mirum network of digital agencies. In his role, Mihir has provided leadership to the digital mandates of several large brands over the course of the last decade. These include Star, Intel Developer Network, Idea Cellular, Franklin Templeton, KFC and several others.
The Big Hits:
Mihir built the largest Salesforce Marketing Cloud Practice in the country. A 60-member practice (of the 200 people Mirum team) are now part of this practice, with over 80 clients served. The practice has been categorized as a 'Gold Partner' for Salesforce.

He has also been instrumental in building significant capabilities at Mirum on Martech and Adtech.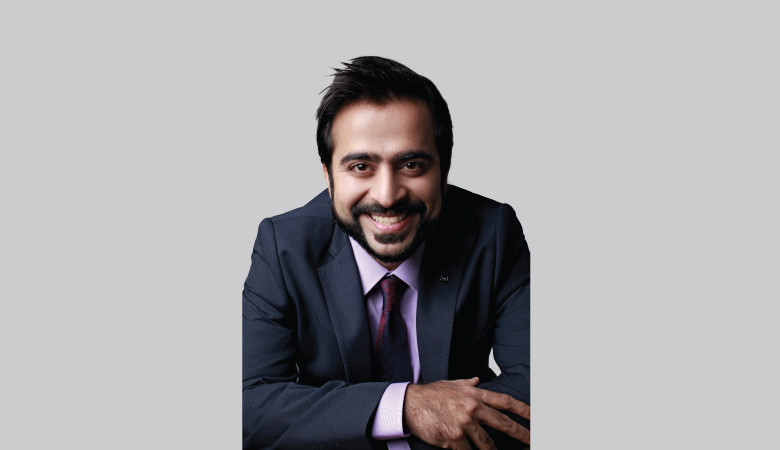 Rajiv Dingra, Age: 34 | Founder and CEO, WATConsult
A futuristic entrepreneur
Creativity and growth are what Rajiv Dingra is most passionate about. He has launched four specialized verticals including e-commercify (e-commerce consulting arm), InnoWAT (Innovation Lab), SocialCRM247 (Social Media command center) and Recogn (Digital Research wing) which enables WATConsult to service specialised needs for clients. He not only survived the 2008 Lehmann brothers crash which pretty much put a pause on all marketing spends, but also scaled up his agency during very competitive times between 2012 and 2015, before it was acquired by Dentsu Aegis Network. During 2017 and 2018, when the global advertising world was in turmoil, WATConsult grew from 285 people to 400 people, with a 60% growth in net revenue and a 54% growth in bottomline.
The Big Hits:

Rajiv was the brain behind one of India's most globally acclaimed and award-winning digital campaigns, #PowerlessQueen for the NGO Project Nanhi Kali.

He launched a research vertical to help marketers demystify the digital space.

He has also been involved in several campaigns that were created in-house to highlight social issues including #Givesubtitlestosuicide (created to spread awareness about Suicide Prevention), #KidsNotForSale (for awareness about Child Trafficking) and #GiveSecondLife (for awareness about organ donation).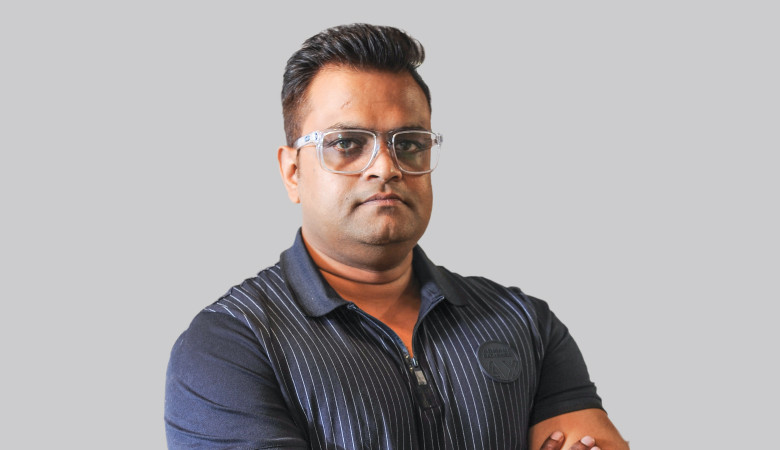 Kunal Kishore Sinha, Age: 39 | Founder-Director, Value 360 Communications
The enterprising PR specialist
Kunal Kishore Sinha is an accomplished strategic communications professional and business leader whose entrepreneurial spirit resulted in building a fast-growing PR consultancy in the Asia-Pacific, the Middle East and Africa. Under his leadership, Value 360 Communications has had an average run of 22% revenue growth year-on-year for the past 10 years and 400% revenue growth in the last four years. The company's client portfolio includes brands like Olx, Paytm, Urbanclap, goibibo.com, Lufthansa Airlines, Oriflame, Mindtree, ASUS, MG Motor India, Cleartrip, Lego, Transsion Holdings and many others. Under his leadership, the organisation has had a lot of big wins and retained 70% of its clients. The company, valued at Rs 20 crore, has won several accolades in local and global PR platforms.
The Big Hits:

Value 360 recorded 27% growth year-on-year last year

Kunal was named PR Professional of the Year at IPRCCA 2018
He was also featured in IMPACT's inaugural 40 under Forty list in 2018

The consultancy won 'Agency of the Year' at the Abby Awards, at Goafest 2018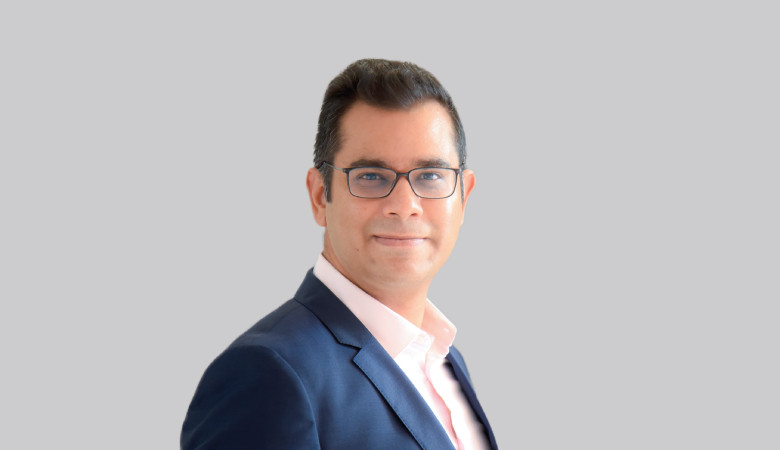 Mayank Jain, Age: 40 | CEO, Hindi News Cluster, News18 Network, TV18 Broadcast Ltd
The all-rounder from TV18
For someone whose favourite cricketer is Kapil Dev, there is little wonder that Mayank has made his mark in the corporate world as an all-rounder. In a career spanning nearly 16 years, he has held diverse roles in sales, marketing, corporate strategy, and P&L management. From being the youngest product head at Samsung where he ran a P&L at the age of 26 years, to heading global marketing for a software applications business at British Telecom, to helping pioneer key account management at Star; Mayank's career journey has taken him across leading corporations in Media, Tech and Telecom. He has recently taken up reins as the CEO - Hindi news cluster at Network18, where his focus is on accelerating viewership and revenue growth at the rapidly growing news network.
The Big Hits:

He is already at the helm of driving structural change at News18 Network that has yielded record-breaking revenue growth for the cluster.

Mayank is also currently driving projects aimed at firmly establishing News18 India as the country's No. 1 news channel, and ensuring that all regional Hindi language channels strengthen their market leadership in their respective markets.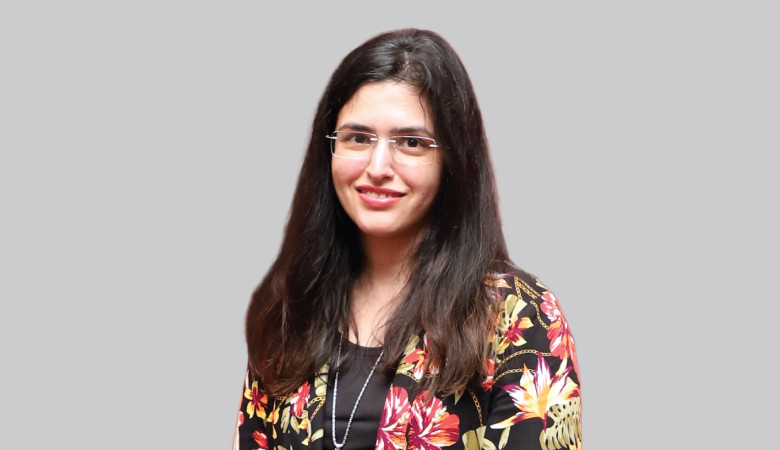 Lara Balsara Vajifdar, Age: 38 | Executive Director, Madison World
Leading by example
Lara Balsara believes in leading through example. She has played a key role at Madison over the last 15 years and is responsible for several organizational development initiatives. Today, Madison World is a diversified communications group, with a billing of about Rs 40 billion. It has 24 units across 11 specialized functional areas in Advertising, Media, Digital, Business Analytics, OOH, Events, Activations, PR, Retail, Entertainment, and Sports; employing about 1,000 communication professionals across cities in India, Sri Lanka, Thailand and Bangladesh. Lara also oversees marketing, business development, HR and Legal for Madison World corporate as well as various Madison units. As a mother of two young children, Lara is able to effectively balance her two roles at home and work and champions the cause of women at the workplace.
The Big Hits:

Lara Balsara has to her credit a few key strategic moves:

Madison's entry into Bangladesh through an affiliation with MediaCom

The acquisition of Brandcomm PR, a PR agency with a focus in the South, which has more than doubled in revenue and profit, since it has become a Madison World company

The acquisition of Hiveminds Digital, a digital performance agency in Bangalore that has further strengthened Madison's capability in the Digital space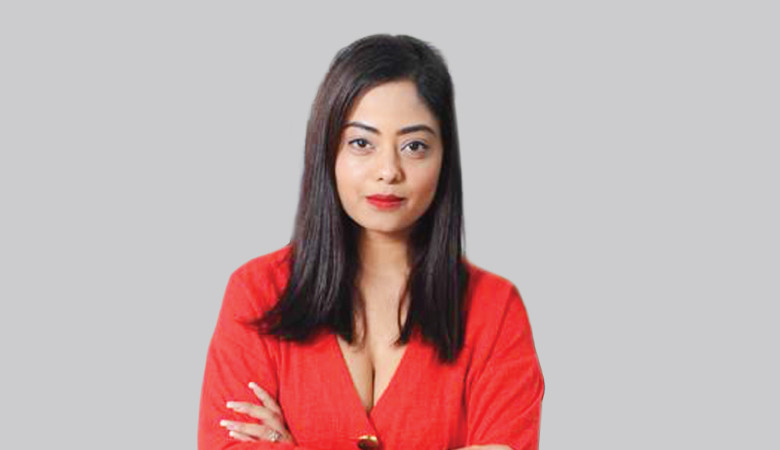 Sriparna Tikekar, Age: 32 | Co-Founder & Chief Content Officer, ScoopWhoop Media
Driver of influential youth brands
Sriparna Tikekar helps ScoopWhoop reach over 30 million young Indians monthly across three digital publications ScoopWhoop.com, Vagabomb.com and ScoopWhoop Hindi. In the last six years, ScoopWhoop has grown to be the largest and the most recognizable new-media company and one of the most influential youth culture brands in India. Under her leadership, ScoopWhoop today attracts 30m unique visitors, 250m video views and over 400m content engagements across social and owned platforms monthly. So far, ScoopWhoop has raised $8m from Kalaari Capital and Bharti-Softbank, making it one of the very few media companies in India that the market is ready to back.
The Big Hits:

Under her leadership as the Chief Content Officer and co-founder, Sriparna has helped ScoopWhoop reach greater heights by focusing on path-breaking digital content and new format ideas.

The content that she creates reaches and influences over 30 million people on a monthly basis, which she often uses to bring awareness for social causes like animal welfare, manual scavenging and global warming.

She was also part of the inaugural IMPACT 40 under Forty list.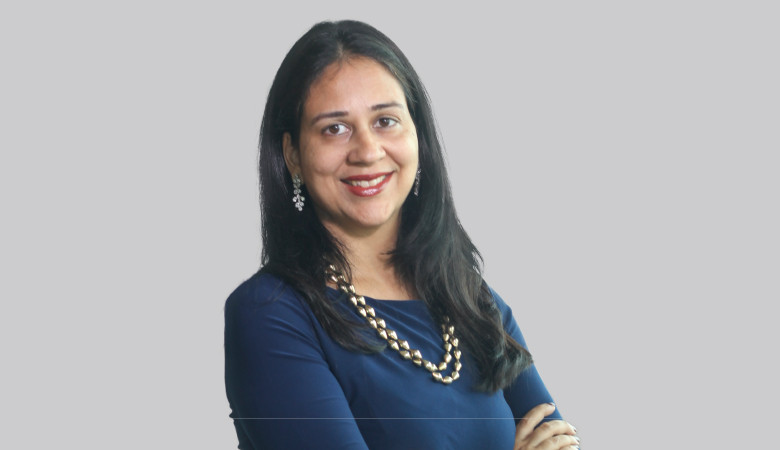 Nandini Singh Divan, Age: 39 | Business Head, Star Bharat
A category-builder
Nandini Singh Divan has been associated with Star India since 2005, with experience across consumer insights, content strategy, frontline sales, leading partnerships with clients and studios, and running a P&L for brands within the Star India portfolio. Having joined Star India as a Senior Manager, Research and Consumer Insights, Nandini took on the role of Business Head for Star India's Hindi GEC Star Bharat in March 2018. Prior to Star India, Nandini was a Planning Manager at MindShare, a WPP group company, where she managed brands like Clinic Plus, and Pepsi.
The Big Hits:

She started leading Star Bharat as a channel that has been creating a difference by offering more progressive content by moving away from saas-bahu sagas.

She has successfully led Star's premium portfolio of channels - Star Movies, Star World, Star Movies Select HD and STAR World Premiere HD - for four years.

Curated and launched Star Movies Select as a channel which airs not just blockbuster films but also critically acclaimed movies and those that made it to the Oscars. It set off HD channel launches across other media networks.

Nandini was instrumental in building a long-tail business for regional GEC channel, Star Pravaha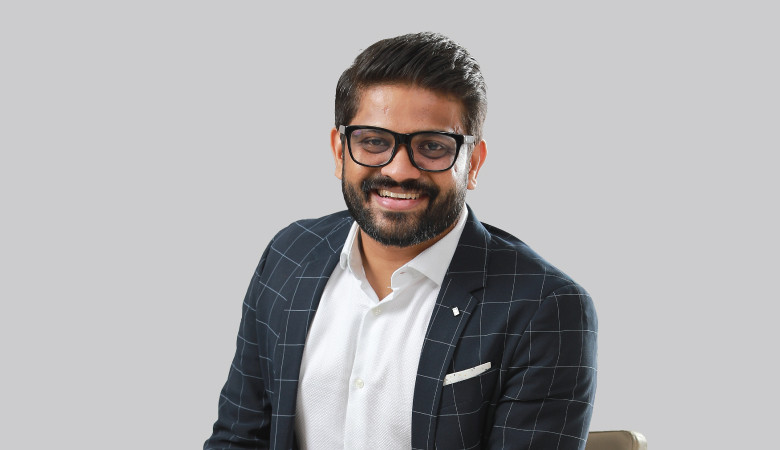 Raghavendra Hunsur, Age: 34 | Business Head, Zee Kannada, Zee Entertainment Enterprises Limited
Whizkid of Kannada TV
Raghavendra Hunsur is the Business Head of Zee Kannada. He has been associated with various Kannada GECs in the past. He has developed the unique ability to craft shows that have won the hearts of Kannada TV audiences across genres. Raghavendra has been with Zee Kannada for over five years now and has been influential in nurturing the growth of the channel. He became the Business Head at the age of 30, making him the youngest in the TV industry to have earned this title. He has conceptualized popular non-fiction shows such as 'Weekend With Ramesh', 'Drama Juniors', 'Sa Re Ga Ma Pa' (Senior and Junior) in Kannada and 'Hemmeya Kannadiga'.
The Big Hits:

Over the last year, Zee Kannada has been ranked as the No.1 channel in the Kannada television industry for the first time in 13 years.

Zee Kannada currently commands an overall share of 40% in the Kannada GEC market wherein the channel has achieved a 48% market-share in the non-fiction space and a 43% market-share in the fiction space.

The channel's increasing popularity is backed with a firm 32% revenue growth year on year.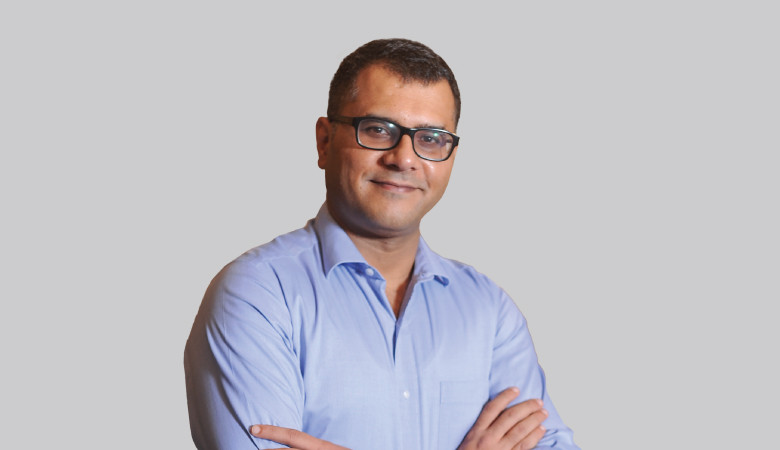 Sandeep Anand, Age: 39 | CMO, Zomato
Driver of the Zomato growth story
Sandeep has successfully led many campaigns key to Zomato's growth, and is responsible for the food delivery marketing initiatives at Zomato. He has been instrumental in introducing Zomato to the real India that lies beyond Tier I and Tier II cities in India. With over 15 years of experience in building brands and delivering results across emerging and developed markets, Sandeep has managed an exhaustive portfolio of brands and categories that deal with diverse sets of consumers both demographically and psychographically. Prior to Zomato, Sandeep worked with GSK Consumer Healthcare India, establishing long term growth strategy for the brand's most consumer-facing products - Horlicks and Eno. He has also worked with Reckitt Benckiser India for their beauty vertical (Veet & Clearasil) and the healthcare vertical (Disprin & Strepsils). He began his career with Ranbaxy, after graduating from MDI, Gurgaon.
The Big Hits:
He, along with his team, has pioneered many industry first ideas such introducing gamification in the food tech industry.

Sandeep leads a passionate team, working towards building a brand loved by foodies.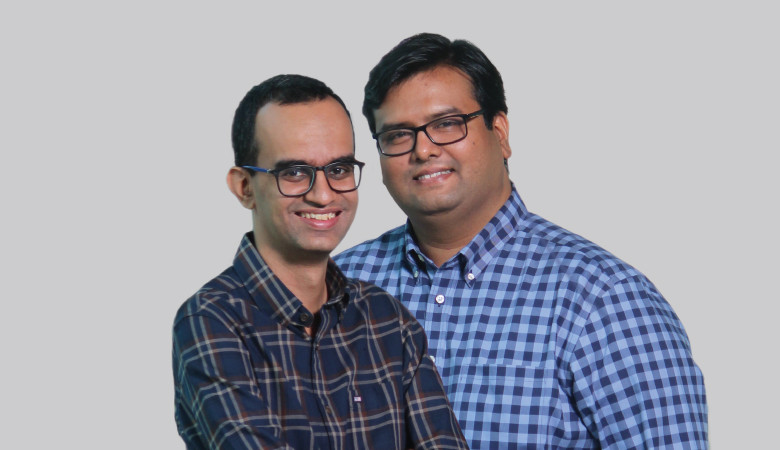 Pallav Jain, Sarfaraz Khimani, Age: 37, 37 | Co-CEOs, Performics India
Partners in a digital revolution
Pallav Jain and Sarfaraz Khimani are the co-CEOs of Performics India, a performance marketing agency founded in 2003 and acquired by Publicis Groupe in 2013. Tthe duo led the integration of Convonix with Starcom MediaVest Group in India post the acquisition. Over the past decade, the duo have worked with some of India's largest corporate houses including Reliance Industries, Tata Group, Kotak Group, HDFC Bank, Axis Bank and more recently with disruptive new age firms like Ola, Hotstar, Zoomcar and Republic TV on their digital media mandates. Over the past couple of years, the company has grown 3x in size with signature wins like HDFC Bank, Zee5, Livspace, Zoomcar and many more. Performics India, today, is amongst the top 5 markets for Performics globally in terms of revenue. Pallav and Sarfaraz are a part of the Publicis Media Executive Council in India responsible for charting the growth of the organization. They are also on the Performics Global Steering Committee, which is responsible for shaping the global product offering and narrative for Performics.
The Big Hits:

Pallav and Sarfaraz have set up the first Global Distributed Delivery (GDD) centre for Publicis Media in India, by way of which many global mandates like Reckitt Benckiser, Kraft Heinz, COTY and Kellogg are run out of India.

GDD has since become a global strategy for Publicis Media with other centres being set-up in locations like Beirut, Bogota and Costa Rica on the back of the success of GDD in India.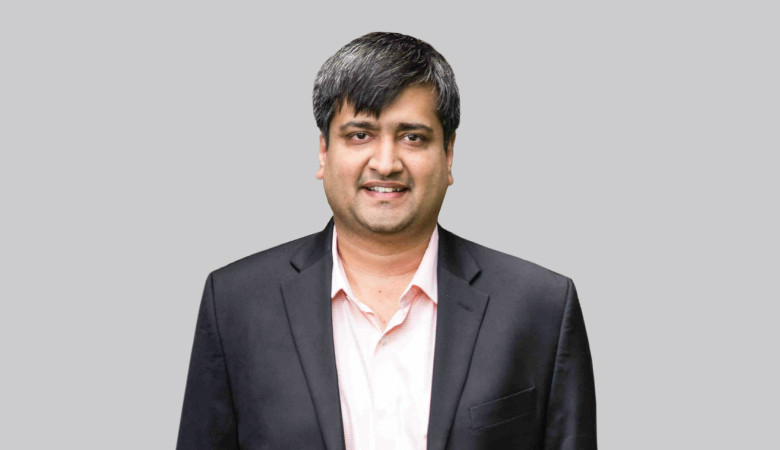 Ruchir Tiwari, Age: 39 | Cluster Head, Hindi Movie Business, ZEEL
Hero of TV entertainment
Under Ruchir Tiwari, the Zee Hindi Movie Cluster is the most dominant player in the category. Despite extremely challenging market conditions in the previous year, the cluster has grown to gain 28BPS market-share in FY 19-20 and gained a market-share of 36.2%. Ruchir's vision has been driven by an aggressive content acquisition strategy which swept the market; in 2019 every blockbuster is with Zee Cinema. Keeping the emergence of OTT and TV as parallel content viewing platforms, Ruchir has changed the game of acquisition to benefit both platforms.
The Big Hits:

Zee5's film collection was a combined effort curated by Zee Cinema team under Ruchir's leadership. Over the past one year, the cluster has acquired rights to some of the biggest Bollywood titles.

The cluster boasts of pioneering effective marketing techniques that have secured over 80 awards across prestigious fora over last five years.

With an upbeat and vibrant track like Zingaat (Dhadak), Zee Cinema decided to challenge India to hit the gym and show-off their workout moves. The campaign won a gold at the Corporate Communication PR Summit & Awards under the Best Influencer/External Communication of the Year category.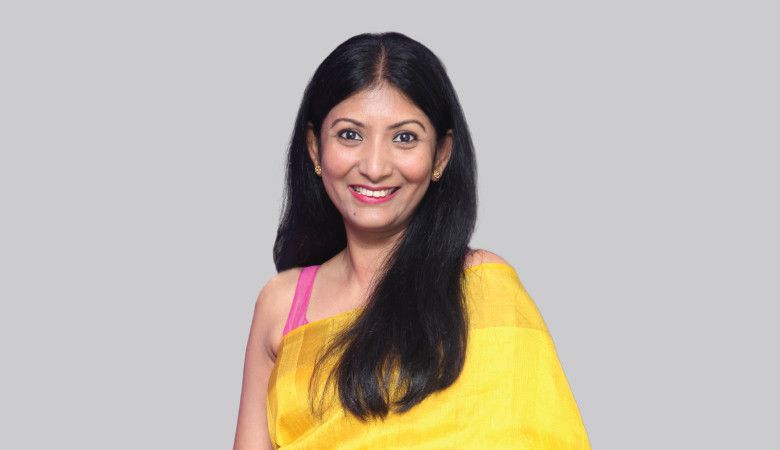 Rituparna Dasgupta, Age: 39 | Principal Partner, Strategy, Mindshare Fulcrum
Driver of the 'transformation' agenda
Rituparna Dasgupta, aka Ritu, has been the trailblazer of Mindshare's 'transformation' agenda, and central to data-driven thought leadership and product initiatives, enabled by technology. She currently heads Strategy at Mindshare Fulcrum, the dedicated team for servicing FMCG giant, Hindustan Unilever. Her responsibilities include evangelising a data and digital culture within the 'purple' family in India. She leads all data, product, insights and analytics initiatives. Ritu has conceptualised and engineered novel products leveraging the power of data, analytics and technology.
The Big Hits:

Data-driven marketing: The agency bagged two Cannes Lions in the Media and Creative Data categories for Lifebuoy's 'The Adaptive Data Lighthouse'. Ritu was at the helm of this campaign where data creativity was used to create an infection alert system in rural India.

Real-time marketing on steroids: She institutionalised the Pivot, an Adaptive Solutions Lab. This is a breeding ground for new tech, experimentation and insights.

Future-ready media products: Ritu has pioneered media planning differentiators for overcoming media penetration challenges across the consumer pyramid. She has also engineered Purple, a voice-enabled AI-driven prescriptive decision support system for brand problems.

Ritu was named the Data and Analytics Specialist of the Year at Mindshare APAC's Original Thinking Awards.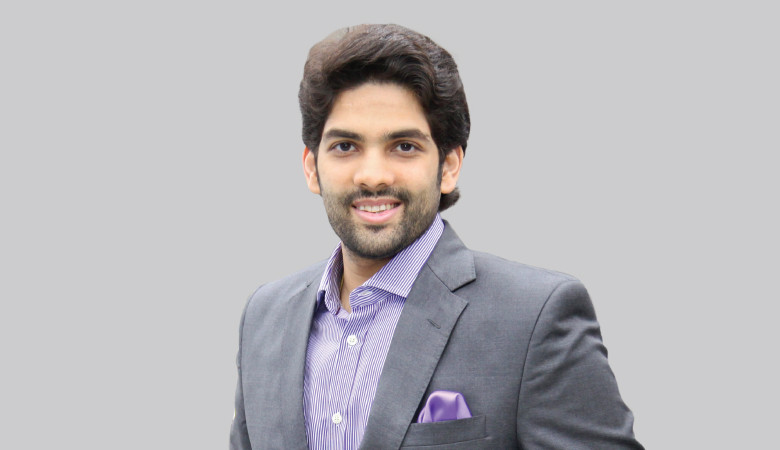 Shashank Surana, Age: 32 | VP, New Product Development, DS Group
Making sweeter business deals
Shashank Surana's contribution to the DS Group's foray into the confectionery segment with mini gums Chingles in various flavours is noteworthy. He plays a key role in product development starting from the ideation, research, packaging and marketing of all new products. The most recent achievement has been the outstanding success of Pulse candy, in the hard-boiled candy segment. Shashank has capitalized on market opportunities through his functional proficiency in the areas of Brand Management, Business Development & Planning and Team Management. He has also played a significant role in expanding the confectionery product basket in the last few years with new flavours and the right marketing alliances and promotions.
The Big Hits:

Shashank played a significant role in making Pulse a successful brand, right from conception, intensive market and brand research and eventually the packaging, branding, positioning and marketing of Pulse.

Within a year, the brand showed exceptional success by crossing the Rs150 crore mark, thereby changing the dynamics of the segment, which also registered a growth of 23%, a high in many years.

Pulse is a leader in the hard-boiled candy and confectionery segment for the last two consecutive years.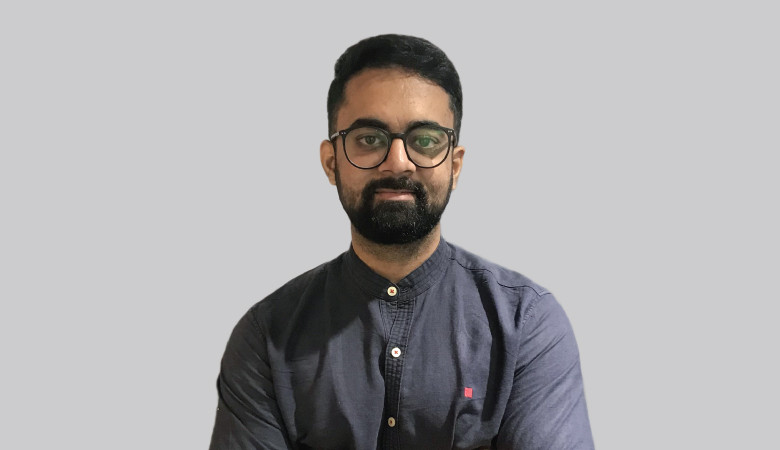 Akshay Seth, Age: 34 | Group Creative Director, Ogilvy Mumbai
An unstoppable creative force
Akshay Seth has been lending a new voice to big brands such as Bournvita & Brooke Bond Red Label, previously defined by traditional TVCs. His work has not only given the agency's clients results and awards but also been widely circulated globally and is often quoted as a reference by others. What sets him apart is his ability to pro-actively create opportunities for clients' goals. This was seen in Bournvita where an idea suggested by him has now become an annual brand-disruption event. His skill to transition smoothly across all mediums and unwavering passion help him outshine others. Akshay currently helms creative responsibilities for marquee brands like Bournvita (India & Africa) and Red Label Tea (India, Pakistan, South East Asia).
The Big Hits:
He was the creative force behind Red Label 'A Tale of Two Blends'- a social experiment and on-ground campaign that highlighted the importance of someone's company and tea, given today's busy times. It resulted in Red Label overtaking Tata Tea that had previously dominated the market.

He also rolled out Bournvita Biscuits re-launch with the 'No more excuses' campaign that saw record growth for the brand. The campaign helped increase brand engagement to an all-time high, best sales quarter in three years.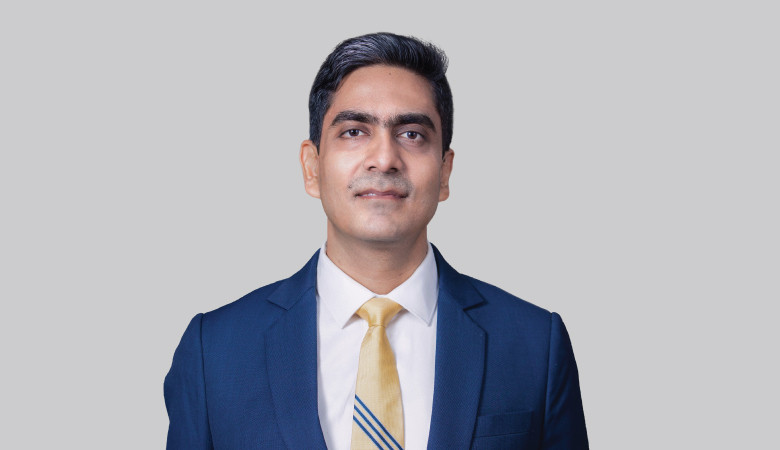 Suchit Bansal, Age: 40 | Head of Business - Personal Care, Marico Limited
A marketer who is going places
Suchit Bansal, an IIM Indore alumnus and a 10-year veteran of PepsiCo Marketing, is now the Head of Personal Care and Grooming business at Marico. After a decade-long stint at PepsiCo where he worked on marquee brands like Pepsi, Lays, Slice and a global assignment on Mountain Dew; Suchit shifted focus to digital businesses and spent 4.5 years driving growth for travel e-commerce firm MakeMyTrip. He rose from being Director Marketing to Head of Business for the Corporate Travel arm of MakeMyTrip. In his third corporate assignment, Suchit is now responsible for driving Marico's foray into the personal care business. A reader and a traveller at heart, Suchit reads one book every week and indulges in weekend getaways to explore new places whenever possible.
The Big Hits:
Spearheaded MakeMyTrip's growth and customer acquisition over the last five years

Scaled up PepsiCo's Western snacks portfolio and offering to drive greater share of snacking repertoire and gain share of consumption.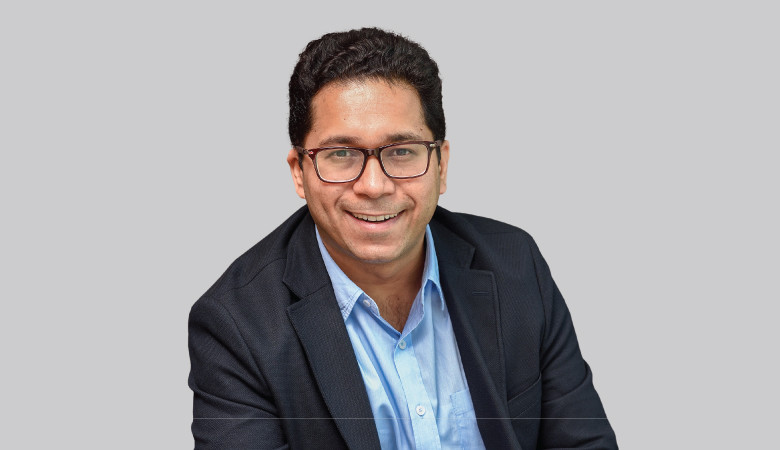 Sudhanshu Nagpal, Age: 36 | Associate Director- Marketing (Biscuits), Mondelez India
A category builder
As part of the country leadership team & Biscuit AMEA leadership, Sudhanshu was instrumental in defining business vision, culture, values and current and future key organizational agenda. He changed the business growth trajectory and established biscuits as one of the lead growth engines for the India business as well as the APAC, Middle East & Africa (AMEA) biscuit business. After joining Mondelez India in January 2005 as a Management Trainee, Sudhanshu worked across sales, brand/category management, innovation and customer marketing functions in categories like Chocolates and Biscuits.
The Big Hits:
Under his leadership, Mondelez India's Biscuit business garnered strong growth momentum, with business growing at 2X of category and picking up market-share.

He has led the marketing team to deliver strong winning commercial programmes which drove brand love and volumes to a new high.

Two new campaigns (Oreo People & Bournvita Biscuits No More excuses) and two winning new product launches (Oreo Cadbury dipped and Bournvita Biscuits – Banana & Oats) in 2019.

In his previous roles with the chocolate category, he has delivered on the award-winning Cadbury Dairy Milk Shubh Aarambh campaign, Cadbury Dairy Milk Silk launch campaign and innovations like Cadbury Dairy Milk Silk Bubbly, Caramello and Marvellous Creations.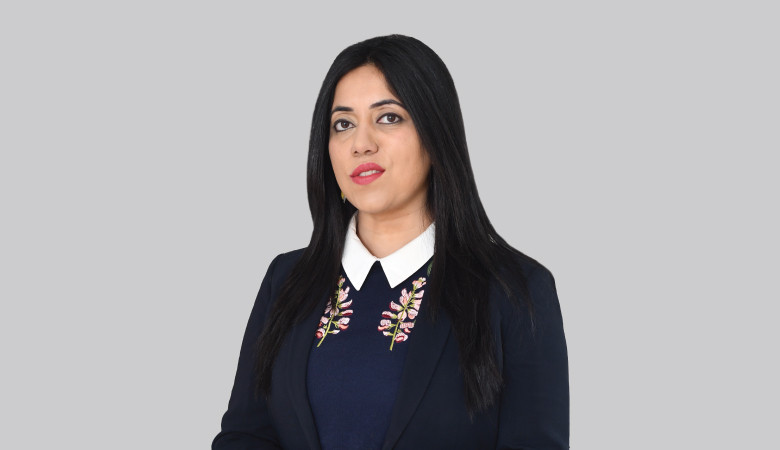 Sukhleen Aneja, Age: 36 | CMO, Marketing Director, Hygiene-Home, South Asia, Reckitt Benckiser PLC
Driving marquee brands with finesse
Sukhleen is a passionate sales and marketing professional with over 15 years of rich experience in leading diverse teams at top FMCG companies. Prior to her current role, she has successfully led diverse multi-cultural teams in both marketing ops and global innovations at Hindustan Unilever and L'Oréal Paris on marquee brands. In her current role, she is responsible for handling marketing operations for RB Hygiene Home portfolio across India, Bangladesh and Sri Lanka. A passionate traveller, she drives multiple projects and diverse multi-cultural teams with equal élan.
The Big Hits:

She has been instrumental in driving purpose-led brands and has been a force behind various award-winning campaigns while delivering strong commercial results. Noteworthy amongst these are the Cannes honours for Durex and Harpic.

Sukhleen has also been listed among IMPACT's 50 Most Influential Women in Media, Marketing and Advertising this year.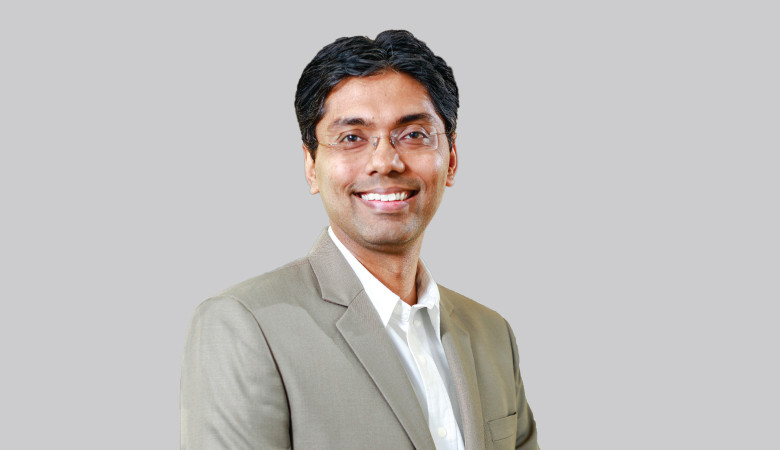 Sumit Mathur, Age: 39 | Director-Marketing, Kellogg South Asia
A marketer with great taste
As the Director-Marketing for Kellogg South Asia and a member of the AMEA Commercial leadership team, Sumit Mathur has successfully led the foray into the breakfast cereal category in India and expanded Kellogg's share in emerging wholesome snacking occasions with launch of Kellogg's Chocos Fills. With his thought leadership, the organisation has defined a powerful brand purpose for Kellogg, pioneered culinary culture in its food design and built next generation digital marketing and analytics capability. The team under his leadership has received numerous accolades including #SingleasaPringle, the Valentine campaign which won Silver and Bronze at Goafest 2018.
The Big Hits:

Since his joining last year, Sumit has turned around the business performance to high double digit growth (> 20%) for consecutive quarters

He has crafted the Kellogg portfolio strategy around the Cereal Category Development with a foray into new occasions/categories. A successful market launch was making nutrition more affordable and accessible with the 'Big Breakfast Pack' launch at a price point of Rs 20.

He has defined a powerful brand purpose for Kellogg's: 'Nourish Your Dreams', based on a century-old legacy of nurturing families and strong Indian cultural insights and in a short period, the equity measure (spontaneous awareness) of the brand has been propelled upwards.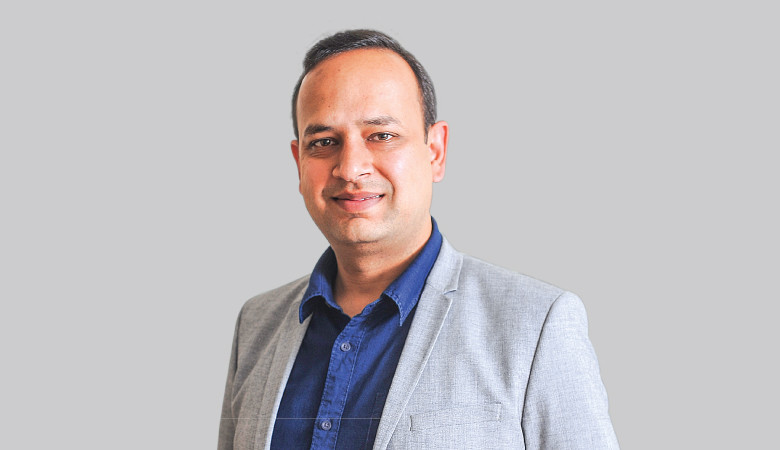 Vikas Agarwal, Age: 39 | General Manager, OnePlus
Architect of a success story
Vikas Agarwal, General Manager, OnePlus has spearheaded OnePlus' India operations ever since the brand was launched in India. He joined OnePlus as its first employee and the General Manager for the India region in October 2014. His focused approach and strong execution helped OnePlus take on stronger brands like Apple and Samsung and forge market leadership for the brand in the premium segment in 2018, just three-and-a-half years after it began India operations. His core responsibilities continue to include optimal utilization of limited resources, nurturing relationships with strategic partners such as Amazon, Reliance, Croma and strengthening OnePlus' global and premium brand positioning largely through word of mouth.
The Big Hits:
Under Vikas' guidance, OnePlus piloted its first-ever offline store in the world in Bangalore to complement its online-only presence. Within a quarter, the store became one of the company's most successful experiments as it helped gain over 50% market-share in Bangalore's premium smartphone segment.

Vikas then oversaw the expansion of OnePlus' offline experience at 500+ physical stores through chains like Croma and Reliance. Today, OnePlus is among the best-selling brands in its category at partner stores and the total share of offline sales has grown to over 25%.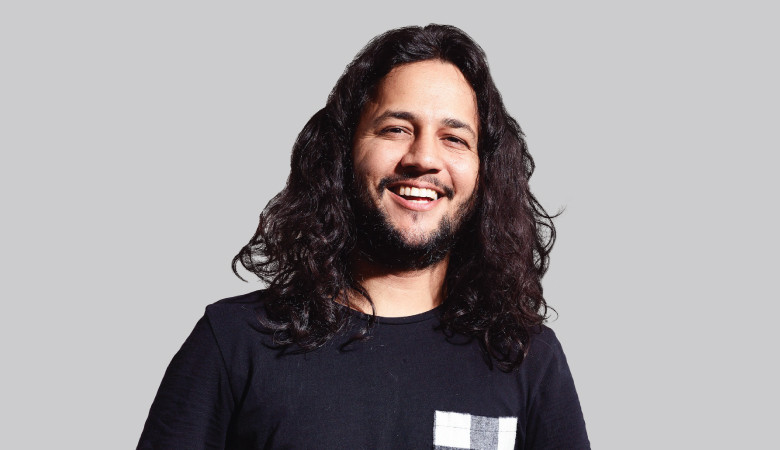 Vikram Pandey, Age: 37 | National Creative Director, Leo Burnett
The non-conformist adman
Vikram Pandey, better known as Spiky, has broken most codes of the advertising industry, including not jumping jobs. Spiky tells us that in an era where creative professionals change agencies like they are swiping on Tinder, he has remained faithful to Leo Burnett, 13 years and counting - growing from junior copy-writer to National Creative Director. Some of the most famous work from Leo Burnett is to be credited to him – these include Reliance Mobile's Bol India Bol, KBC 2014, HDFC Life Ghungroo, Tata Capital's Salaam Loans and Spotify's launch campaign. He has constantly pushed the boundaries of technology, creativity and media for brands like Tata Capital and Spotify.
The Big Hits:
Spiky won the pitch for Spotify and helped launch it in India with a bang. He followed that up with a one-of-a-kind OOH campaign – There's a Playlist for That. He's also the creative mind behind Spotify's 'Sunte Ja' campaign starring Anil Kapoor and Ishaan Khattar.

He spearheaded the Cathay Pacific pitch for the regional business and won it for the Publicis Group.

He also bagged the account for Tinder

His quirky take of #StopMithani to promote a blood donation drive for HDFC Bank also scored a shortlist and a Silver Lion at Cannes this year.