Earlier this month, the exchange4media Group held the 13th edition of the Exchange4media News Broadcasting Awards (enba) in Delhi to honour excellence in news broadcast across the country. The ENBA awards, since their inception in 2008, have become the definitive platform to celebrate and acknowledge outstanding achievements in the Indian news broadcast ecosystem. This year's awards in particular stand out, considering the winners this year excelled and scaled new heights in Indian news broadcast in what has been a tremendously challenging pandemic year.
While the awards recognised the work done by news broadcasters, editors and journalists from across the nation, the India Today group stood out with the highest tally of awards including a special jury mention in the News Channel of the Year – English Category. Times Now and Aaj Tak won the News Channel of the Year – English and Hindi, respectively. ABP Network also raked in multiple gold honours for Best News Coverage (Western Region), Best Coverage of Entertainment- Hindi, Best Talk Show among others.
In terms of individual contribution, Times Network's MD and CEO MK Anand was adjudged the CEO of the Year while Shereen Bhan of CNBC-TV18 picked the trophy for being the Managing Editor of the Year – English. Supriya Prasad of Aaj Tak was honoured as the News Director of the Year – Hindi. Dileep Tiwari of Zee Media Corporation (Cluster 3) was adjudged the Editor in Chief – Regional Channel of the Year.
The awards were presented after a meticulous jury process by luminaries across the political, social, and business spectrum. The jury was chaired by Vinay Sahasrabudhe, MP – Rajya Sabha and Chairman – ICCR. Here's a look at all the prominent winners of ENBA 2020.
Kalli Purie
Vice Chairperson, India Today Group
'Winning gold in an election year is the litmus test for any channel'
"We have won two very prominent awards for both our channels. The secret sauce for us to win so big at ENBA is the fact that we focus only on on-ground reporting. We have a team that is very keen to be out of the studio and on the ground in touch with what's happening in the real India. The other reason why we have taken home so many awards is the bilingual sensibility and advantage we bring to the table, by having a number one Hindi news channel and the leading English news channel, we have a newsroom with different sensibilities. And when you merge them together, you get the true picture of Bharat and India."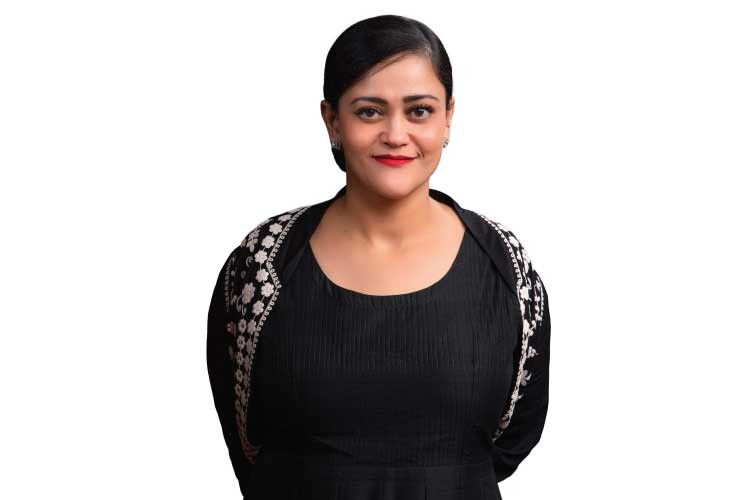 Awards won by India Today Group
India Today took home 76 awards, the highest metal tally at ENBA 2020
Aaj Tak has been awarded the News channel of the Year – Hindi
India Today won News Channel of the Year – English Jury choice
Supriya Prasad of Aaj Tak wins the Director of the Year- Hindi award

MK Anand
MD & CEO, Times Network
'Amidst all adversity, our best-in-class news brands were able to lead the market'
By Tasmayee Laha
Q] Your first thoughts on Times Now winning the News Channel of the Year – English title at ENBA 2020.
We are honoured and proud to receive these awards and recognition and thank ENBA for acknowledging our efforts. 2020 was a challenging year for news broadcasters to say the least, with the category being severely tested not just by the pandemic but several disruptive events through the year including the infamous TRP scam. Amidst all the adversity, our best-in-class news brands stood tall and were able to lead the market on the back of impeccable standards of integrity, purpose driven reportage, differentiated content and digital innovations that reshaped and reimagined the genre. A testament to the agility, integrity and resilience, these awards further add to our zest as we continue to bring trusted, reliable, high impact and uninterrupted news to our viewers.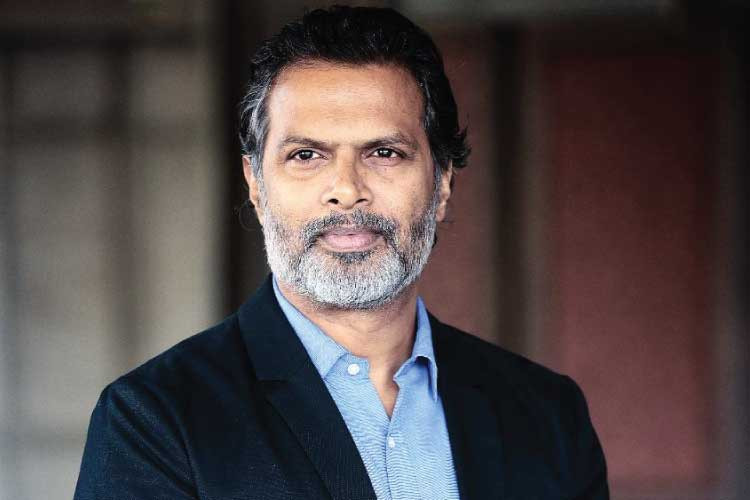 Q] You were adjudged the CEO of the Year at ENBA 2020. Help us understand your take on leadership.
The most important thing about leadership according to me is clear, transparent, honest and consistent communication. This includes both internal and external messaging.
Q] In the present times how difficult is it to convince advertisers in the absence of ratings?
Ratings in our context is about viewership, it's quantitative. I don't pursue viewership as an end in itself. Viewership is useful to measure popularity and indirectly can be used to build the brand. If mere viewership were the metric, English channels wouldn't charge similar ERs for lesser audiences compared to Hindi channels. In my opinion, viewership is not as important as brand. A brand is a memory, an impression and of course reputation that is not earned overnight; unlike ratings, which is possible to mathematically construct - by fair and unfair means. Advertisers are aware of this and they really do not need ratings to decide on spending on credible news platforms. I have never encouraged selling on the basis of ratings. At Times Network, we have a carefully cultivated audience. Our products are curated to hold the attention of key decision makers in the country. We also insist that our channels are subscribed to - so our viewers choose our platforms actively. Our viewership, therefore, is of a completely different quality. The ratings blackout period has not impacted our ad revenue due to these reasons. I can confidently say the same would be true for all well-established, credible news brands in the country. Numbers however are important to research and improve products. I wish news channels stop stressing so much on viewership comparison as the 'be all' of their existence.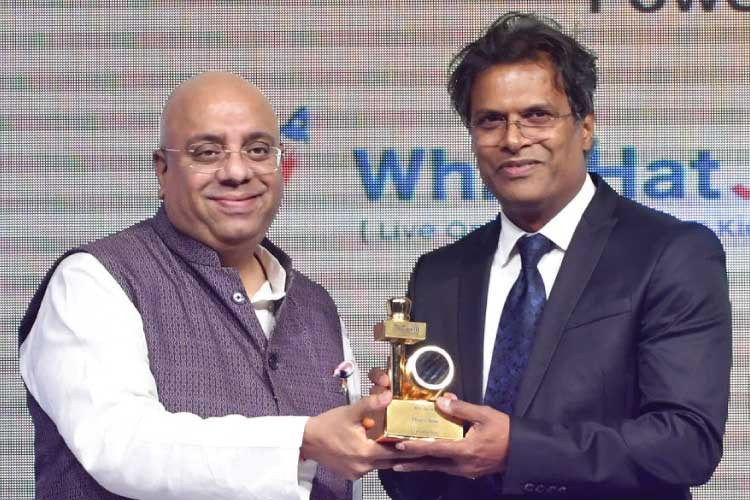 MK Anand wins the CEO of the Year award

Q] Tell us a little about recovery…
News was probably the only category with original content and therefore our ad sales came back much quicker than other categories. Fortunately, because of that, at the end of the year we have just had a single digit drop over last year in terms of our top line and we are more or less at the same level in terms of our bottom line. Having said that, I think we are not really on the road to recovery as an economy. The pandemic is likely to impact a few more quarters and we have to keep our options open in terms of our response to the emerging situation.


Avinash Pandey
CEO, ABP Network
'At ABP News, we don't resort to sensationalism'
By Ruhail Amin
Q] ABP News won the 'News Channel of the Year – Hindi Special Jury Mention' as also several other awards at ENBA 2020, how does that make you feel?
It has been a delightful moment for the entire ABP Network family. We are extremely thrilled that the jury has recognized our hard work and perseverance. Achievements like these make us realize that the authenticity and credibility of our content is truly making an impact. This win is not merely an accolade but a reflection of the dedication of our employees and senior management. Our outstanding achievement in ENBA Awards has motivated us to create bigger strides in the industry, with the same zeal and enthusiasm.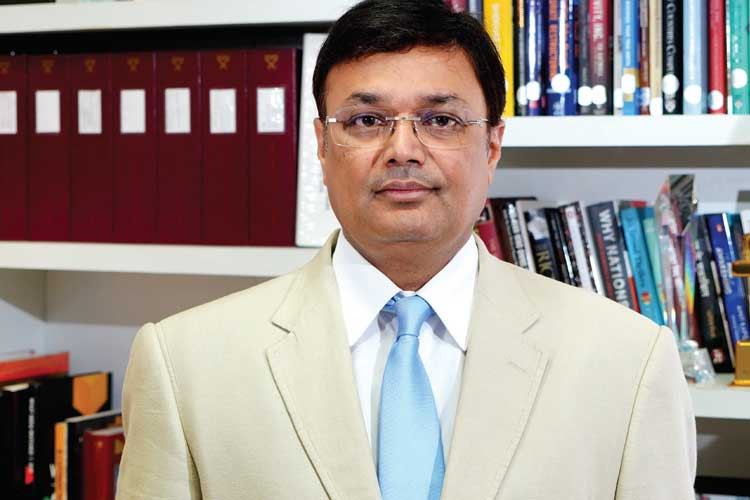 Q] What makes ABP a differentiated brand in the crowded Hindi TV News Market?
ABP Network is a pioneer in delivering avant-garde content and viewer-driven programming. As a brand, we are known for our fearless reporting and fact-oriented journalism. We aspire to create content that really makes a positive difference in people's lives. For instance, our show, Ghanti Bajao raises governance issues. Similarly, our coverage on the Hathras rape case
last year was another instance which reflected our reporters' relentless efforts in ensuring that truth and justice prevails. Iconic shows like 'Pradhan mantri' and 'Parivartan' are entirely content driven and have been highly appreciated by our audiences. Our immense focus on originality and quality content has always kept us a step ahead of our competitors.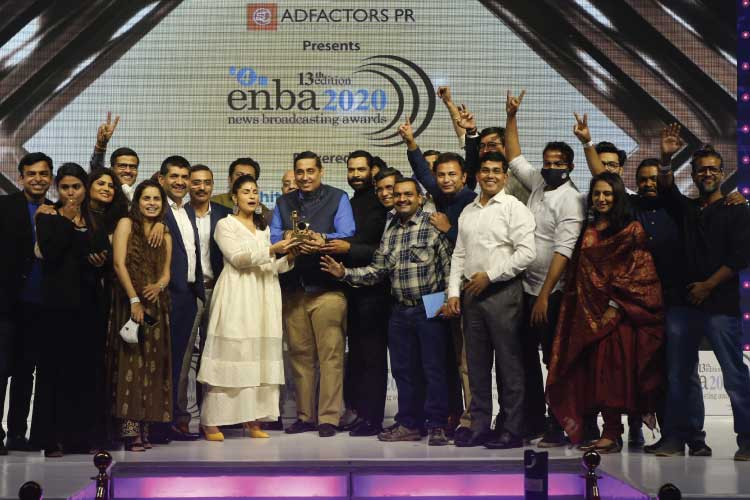 ABP News wins Special Jury Mention - News Channel of the Year, Hindi award
Q] What is your vision for ABP News in 2021?
ABP Network's core purpose is to create an open and informed society. Accordingly, the network believes in going the extra mile to bring accurate, in-depth, and compelling content – that not only informs, but truly empowers the discerning viewer of today.
Q] What are the big challenges facing TV News Networks in your view?
Every industry has its own set of challenges and our biggest challenge right now is the assault on truth. It has never been more important for journalists to be mindful of the avalanche of information that is infecting the news space – falsehoods and rumors, just floating around in the guise of news. Our intervention, therefore, is necessary at this point to create maximum awareness and inspire responsible action among our viewers. At ABP Network, we have been doing everything in our power to provide the most accurate and objective news. We don't resort to sensationalism. In fact, that is one of the many reasons for our credibility and reputation in the industry.


Shereen Bhan
Managing Editor, CNBC TV18
'We don't let hashtags decide or define what we do'
By Ruhail Amin
Q] It was a double bonanza for you at ENBA 2020, with CNBC TV18 winning the Business News Channel of the Year- English and you also bagging the Managing Editor of the Year – English award.
The recognition at the ENBA awards was particularly special this time as it validated the work that we have done in a very difficult year. It was also gratifying because it reaffirmed our belief in mainstreaming 'business' news. In many of the categories that we got the top awards in, we were up against contenders from the English News genre not just the Business News genre, so this was a testament to the work that we have done to be relevant to a discerning audience that seeks credible news to understand both domestic & global developments, beyond just the stock markets & corporate reporting.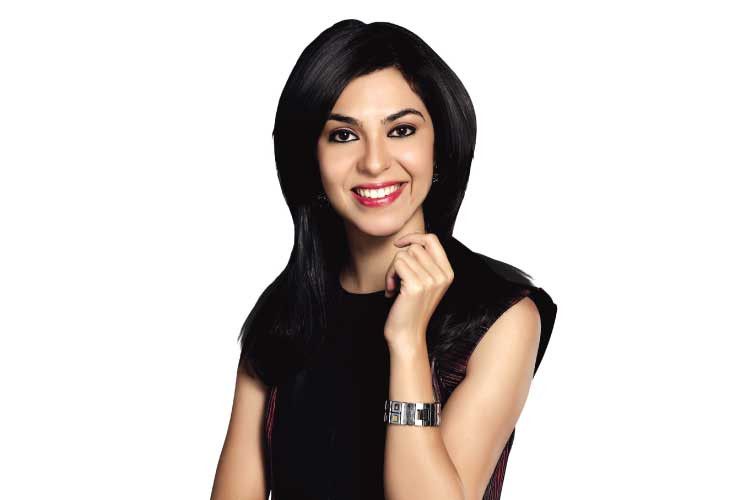 Q] What makes your channel a differentiated brand in the crowded TV News Market?
CNBC TV18 is a purpose driven news brand- positioned to provide credible actionable information that our viewers can use. This purpose drives our decision making in the newsroom and guides our editorial content. We don't let hashtags decide or define what we do. We have focused not just on corporate P&Ls but also on the nation's balance sheet, sizing up opportunities, highlighting challenges, putting forward ideas for change. We have never let noise interfere with our journalism and we have guarded against the dangers of focusing on a 'single story'. This is at the heart of our differentiation.

Q] In your view, how has COVID-19 impacted the TV News industry?
We launched a whole new series of programs under the CNBC TV18 Clutter Breakers branding, with an aim to understand the impact of the pandemic on the economy & our lives. From education to SMEs, from the increasing gender gap to the advances in medical science, we decided we would create content that would handhold our viewers through one of the biggest disruptions in recent memory. In many ways, COVID-19 has presented an opportunity for the news industry to reinforce its relevance in the minds of the consumer. I believe the choices we make today, will separate the leaders from the laggards.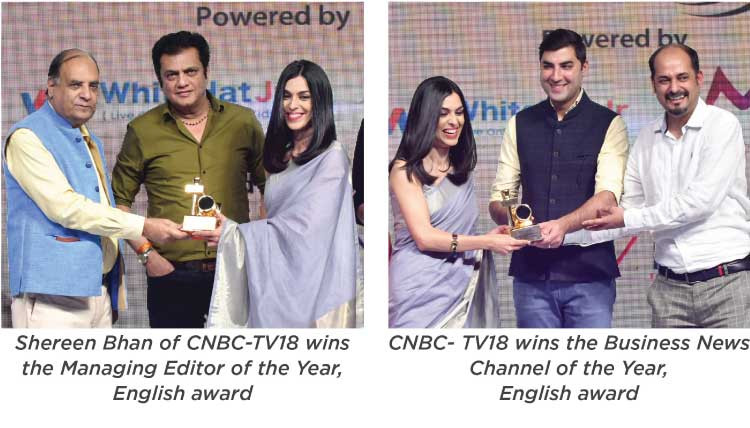 Q] What are the big challenges that TV news networks face in your view?
An existential crisis, that is in many ways self -inflicted is the biggest challenge facing TV news networks. We must be clear about who we are servicing and actually deliver relevant content, if we wish to not just survive but grow. Brands that are built on the strength & robustness of their content, will stand the test of time & the vagaries of the market place. Revenue chases a product that people want, care about and connect with.


Purushottam Vaishnava
CEO, Cluster 2, Zee Media
'We want to take up more mind space of the viewers'
By Ruhail Amin
Q] What do you have to say about the recent ENBA wins for ZEE Media?
Winning awards at an industry acknowledged platform like ENBA is always a gratifying feeling. We have been winning over the audiences and now to win over the trade fraternity is surely a boost to our morale and especially for a young channel like ZEE Hindustan and other regional channels. The teams of all our channels are consistently putting in untiring efforts every day to deliver to our high expectations. These awards are entirely dedicated to their hard work and persistence.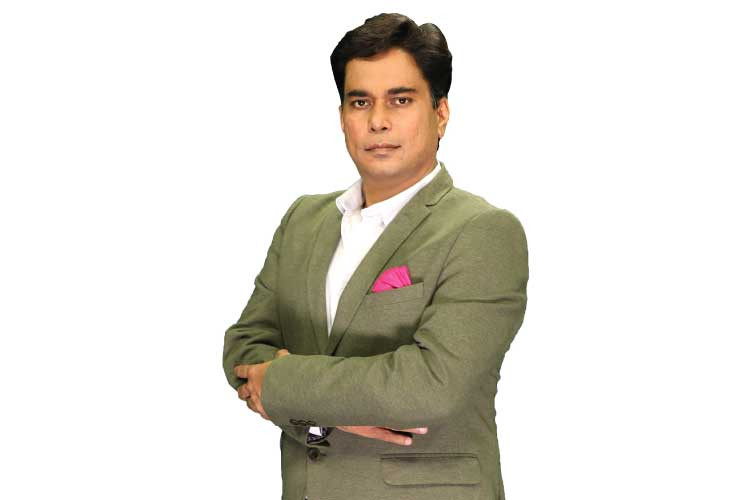 Q] What makes ZEE Hindustan a differentiated brand in the crowded Hindi TV News market?
ZEE Hindustan is comparatively a young national brand with a young workforce driving the energy of the channel. This energetic team is not afraid to go the extra mile to bring to fore the truth while still maintaining the sanctity of journalism. Our reporters and anchors do not shy away from asking the right questions at the right place or getting the facts. ZEE Hindustan also believes that news from every corner of the country is as important as the bigger national news and that is why they won gold for their coverage of Bihar Floods, that largely went unnoticed by the media fraternity. And this is why our coverage has been trending. We will keep this energy and give our viewers the factual journalism they need.

Q] What is your vision for Zee Hindustan in 2021?
We want to take up more mind space of the viewers. To achieve that our superior on-ground coverage and programming will have to be top-notch just the way it is during the ongoing State Assembly Elections. Our reporters and anchors are already making their mark in the industry and we will do everything to empower them further to ensure that the channel continuously grows from strength to strength and becomes a force to reckon with.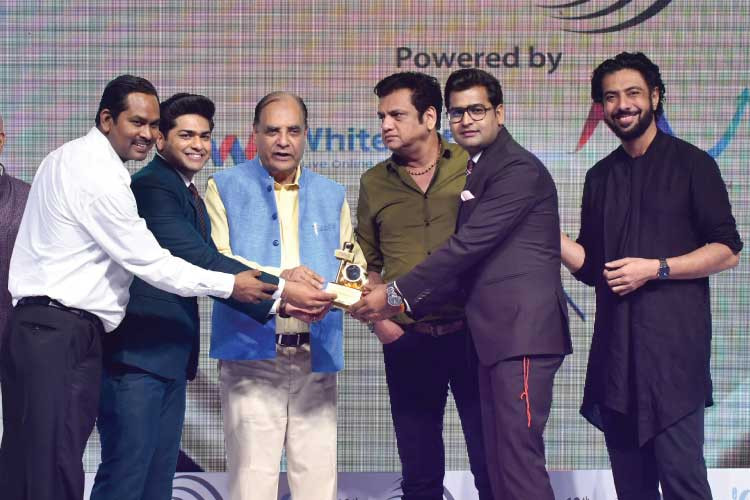 Team collecting the award on behalf of Dileep Tiwari of Zee Media Corporation who was adjudged Editor- in-chief - Regional Channel of the Year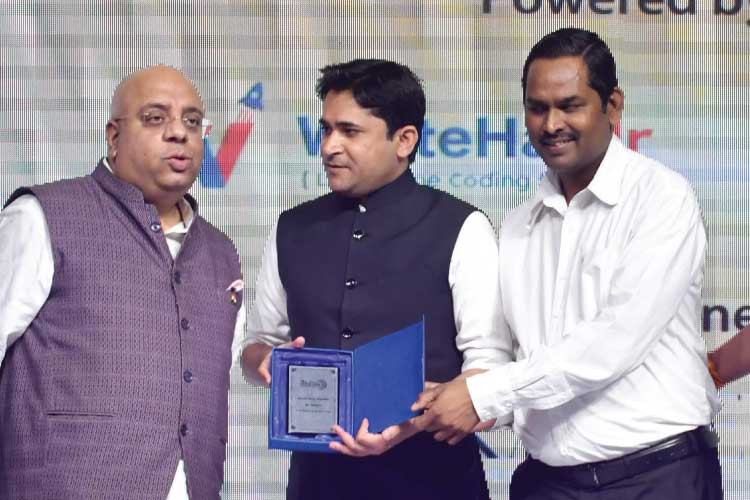 Zee Salaam wins the Special Jury Mention—News Channel of the Year, Urdu award
Q] What are the big challenges facing TV News Networks in your view?
While the ongoing pandemic is a challenge faced by everyone, the NTO 2.0 might prove to be a bigger challenge for all the news networks as we are all fighting for the same wallet space of a viewer. However it is commendable that it will empower the viewers, it will also mean that we will have to strive harder to stand out and make our mark among the viewers so that they choose our channels over others.


Rahul Shivshankar
Editor-in-Chief, TIMES NOW
Navika Kumar
Group Editor – Politics, Times Network
'The award is a vindication of the power of TIMES NOW'S brand appeal'
By Neeta Nair

Q] Rahul, Times Now took home the news Channel of the Year – English title at ENBA 2020. How important is this award for you?
Rahul: The award is a vindication of the power of TIMES NOW'S brand appeal and the robustness of our Journalism. It was a moment of pride when the jury underlined these obvious strengths.
Q] Navika, you bagged the 'Best Anchor' in English award while 'Frankly Speaking', was named the 'Best Talk Show'….what do these awards mean to you?
Navika: Awards are always an endorsement that your hard work has been noticed and appreciated. In news television, an anchor is only a manifestation of the team that works behind the camera. The ENBA awards are extremely encouraging and motivating for the entire team.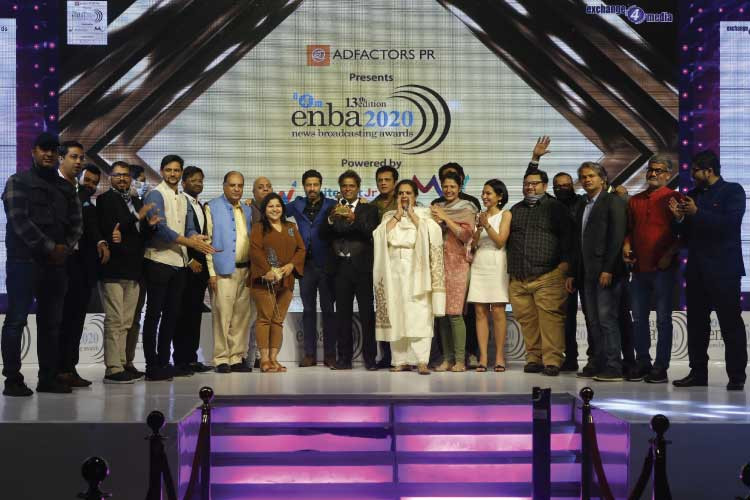 Times Now wins the News Channel of the Year – English award
Q] TIMES NOW had always been at the forefront of the TRP race in India. 2020 was rough with BARC ratings getting suspended, what then became the determinant of success?
Rahul: We have always believed that our viewers are our best judges. So, in the absence of credible ratings data we examined viewer satisfaction through feedback on social media, interactivity and most importantly through impact.
Q] What was the highpoint of 2020 for TIMES NOW?
Navika: Amidst all the challenges, we are proud of the team's commitment and resilience. TIMES NOW was leading from on the front on multiple high impact stories including the SSR story, The Kerala Gold Smuggling scam, Bihar Elections, The Police escort given to Wadhawans allegedly responsible for the PMC bank scam by the Maharashtra govt, the donations from corporates & China to Rajiv Gandhi Foundation, International interviews with Gita Gopinath of IMF.
Q] There have been multiple instances where the channel has been trolled for the unending coverage of SSR case, how do you decide the priorities for the channel?
Navika: We have been trolled for not covering the SSR story but taking it to its logical conclusion. Almost as if TIMES NOW is the CBI, Narcotics Control Bureau, and the Courts, all rolled into one. Jokes apart, one cannot tailor coverage based on trolls or social media. If there is information, evidence, we take it forward. There is no space for manufacturing news or pushing any agenda.
Q] Today every channel is blamed for having political leanings, how difficult is it to keep an unbiased image for TIMES NOW?
Rahul: Objectivity is overrated but what can never be compromised upon is integrity. We are confident that our content is based on hard facts and our viewers appreciate our reliable, trusted and purpose driven reportage.


Shailendra Bhatnagar
Managing Editor, CNBC Awaaz
Awaaz has been the most dependable brand in the financial market'
By Ruhail Amin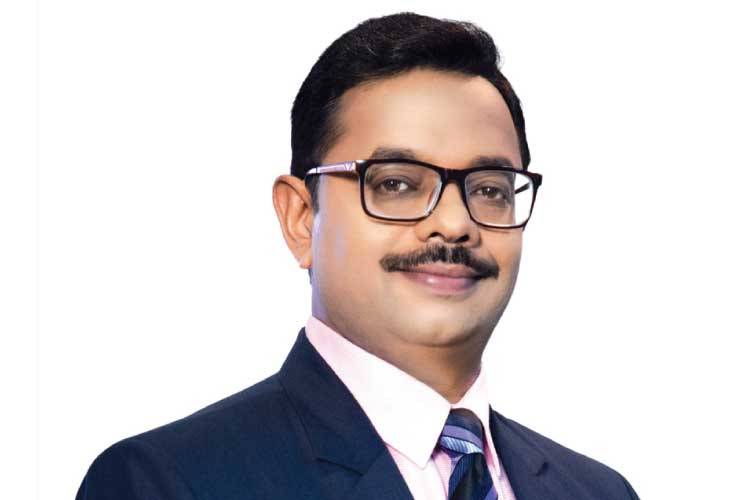 Q] CNBC Awaaz won the Business News Channel of the Year – Hindi award at the recently concluded ENBA 2020, what according to you separates your channel from the rest?
Awaaz has always stood for buying quality stocks at reasonable prices so that long term wealth is created at minimal cost. The editorial team believes in creating wealth for its viewers and handholding them in times of crises – such as the one that hit markets in 2020-March. We also make a lot of effort to educate new investors who have come into the market by the millions so that they may not lose precious capital. Therefore, for more than a decade and a half now, Awaaz has been the most dependable brand in the financial market.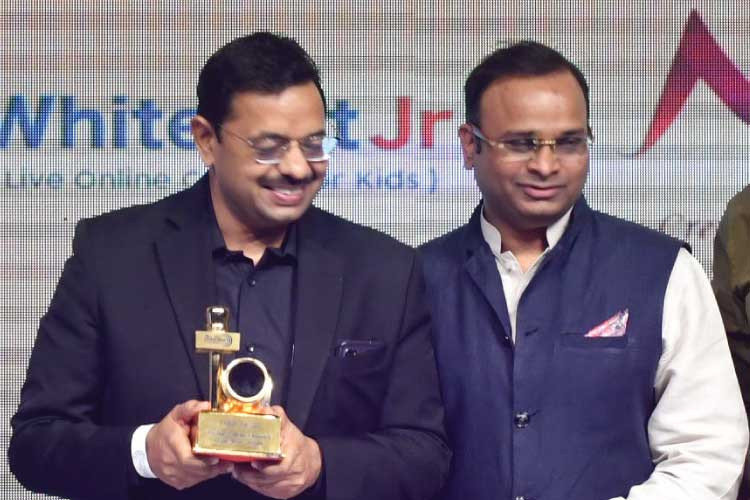 CNBC Aawaaz wins the Business News Channel of the Year, Hindi award
Q] How has COVID-19 impacted TV news?
The market for financial news has grown dramatically over the past 18 months as millions sat at home during lockdowns and opened investment/trading accounts. Awaaz is now at an inflection point where it sees its audience multiplying over minimal time. Millions of people are joining capital markets to make profit and be a part of this fantastic rally. Awaaz will ensure they make the best investments.


Syed Mohd Tehseen Munawer
Senior Editor, News18Urdu
'This award is not only for News18 Urdu but for all Urdu Media'
By Ruhail Amin
Q] What do you have to say about News18 Urdu winning the News Channel of the Year award at ENBA 2020?
This award is not only for News18 Urdu but for all Urdu Media as this is the first time Muhabbat Ki Zaban-- Urdu has been included in ENBA awards. From day one we were sure of our win as we are the only pure Urdu News Channel with more focus on news than entertainment. Our on screen script is only in Urdu language and so are our breakings, flashes, top headers and scrolls. Also last year our focus was on the pandemic, in fact our first live phone in program on COVID 19 was telecast in January 2020 long before the lockdown was imposed. We engaged with religious leaders, scholars, intellectuals and doctors and used the online medium to run the show during the pandemic and came out with new creative ideas. We are thankful to the ENBA jury for acting in a most balanced way and taking the right decision of giving News Channel of the Year-Urdu award to News18 Urdu.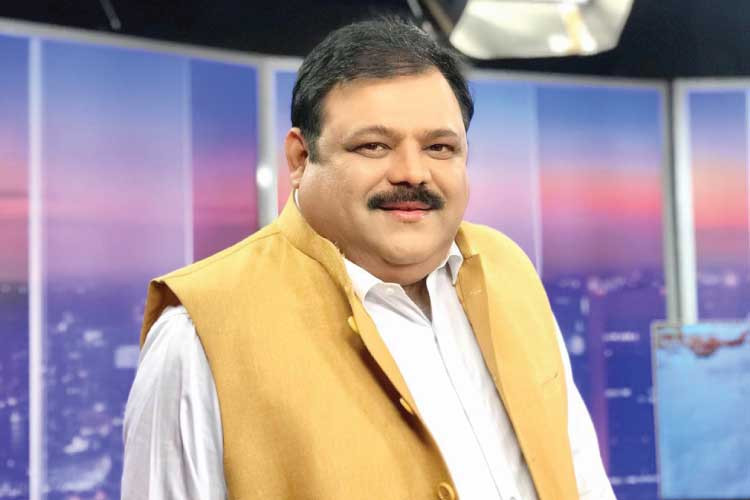 Q] What makes your channel a differentiated brand in the crowded TV News Market?
Our Group Editor News18 Network, Rajesh Raina gave me a very simple brief. He told me that we can divide our logo into three parts i.e. News, 18 & Urdu. So we have to focus more on News, 18 means maturity in all our content and Urdu means use of the Urdu language. We are following that. We are a national channel with a global presence. We have tremendous following in the Gulf region and are being watched via internet in Pakistan, Afghanistan, UK, USA and other countries. We have good penetration in the states like J&K, Delhi, UP, Bihar, Maharashtra, MP, Telangana, etc. where people especially our target viewers identify themselves with the Urdu language. Our news portal is also helping us in our recognition on the international stage as it is also number one. And last but not the least we are part of the largest Media Network TV18. So our tag line 'Hamari Ponhunch Apki Taqat' makes us totally different from others. Our Editor-in-Chief Rahul Joshi, CEO Avinash Kaul & COO Santosh Menon have given us the confidence to take independent decisions and implement them. This matters a lot in a vast network like ours.
Q] What is your vision for News18 Urdu in 2021?
We have to reach the people directly. The pandemic has adversely affected the masses and most of our viewers need counseling at various levels. Once COVID-19 behind us we want to directly connect with our viewers and provide them counseling on education, employment, self-employment, career building, moral boosting, financial & legal knowledge etc through new shows. We will try to promote scientific reasoning to fight the misconceptions in the society.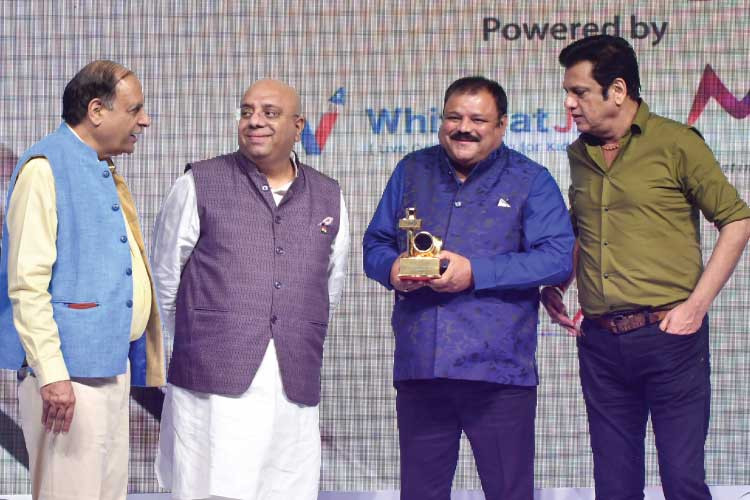 News18 Urdu wins the News Channel of the Year, Urdu award
Q] What are the big challenges facing TV news networks in your view?
Credibility is the main challenge news channels are facing these days. We have to be balanced, focus on news rather than views and perform our journalistic responsibilities in an unbiased manner. Another big challenge is a fund crunch due to the pandemic, running the show will become more costly and difficult. We can overcome this with creative and cost-effective ideas. We will have to think out of the box to overcome these financial hurdles.